The Linear Calendar ($25) is a beautifully minimal yet practical calendar design particularly suited to project planning while seeing the entire year at a glance. Organized as a series of complete linear months, the unbroken structure of weeks and weekends is useful for planning and seeing deadlines, travel, important events, and holidays over the year.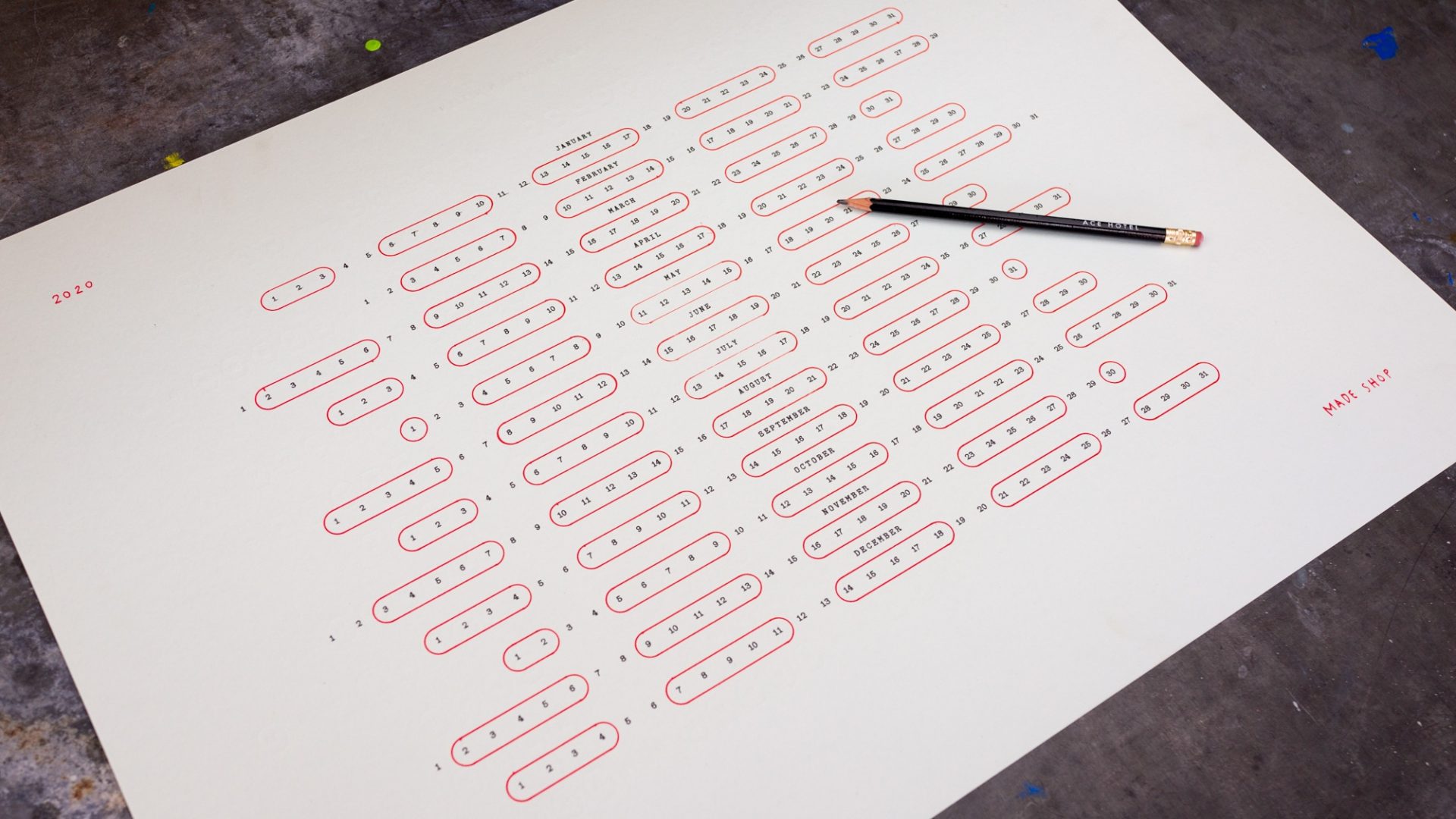 To celebrate the new decade and the 10 year anniversary of the Linear Calendar, we pulled out all the stops this year:
The calendar is "hand" drawn in pen with black and red ink on beautiful off-white paper.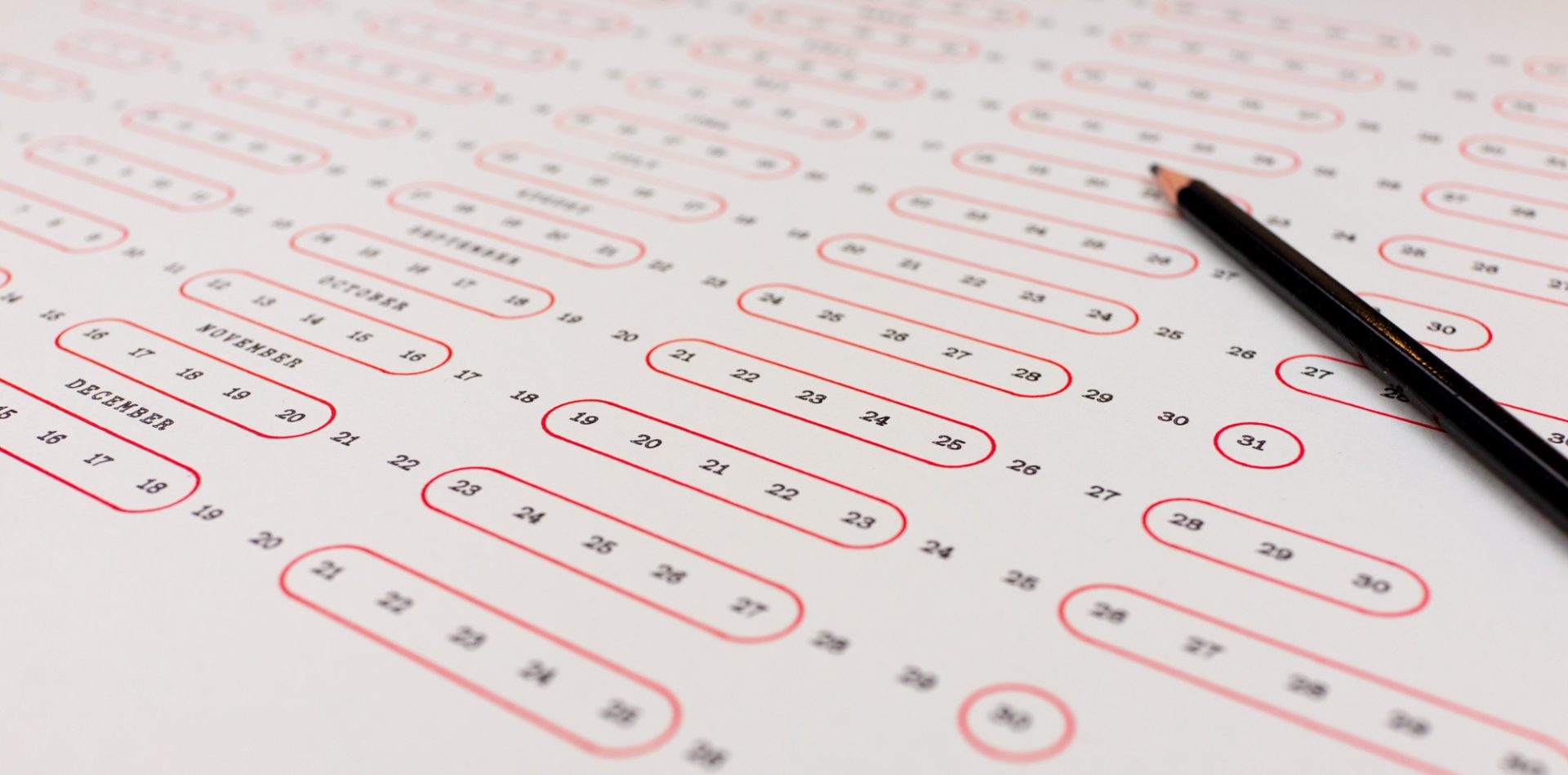 Each calendar is drawn to order, then lettered with the year 2020 and signed by the Made Shop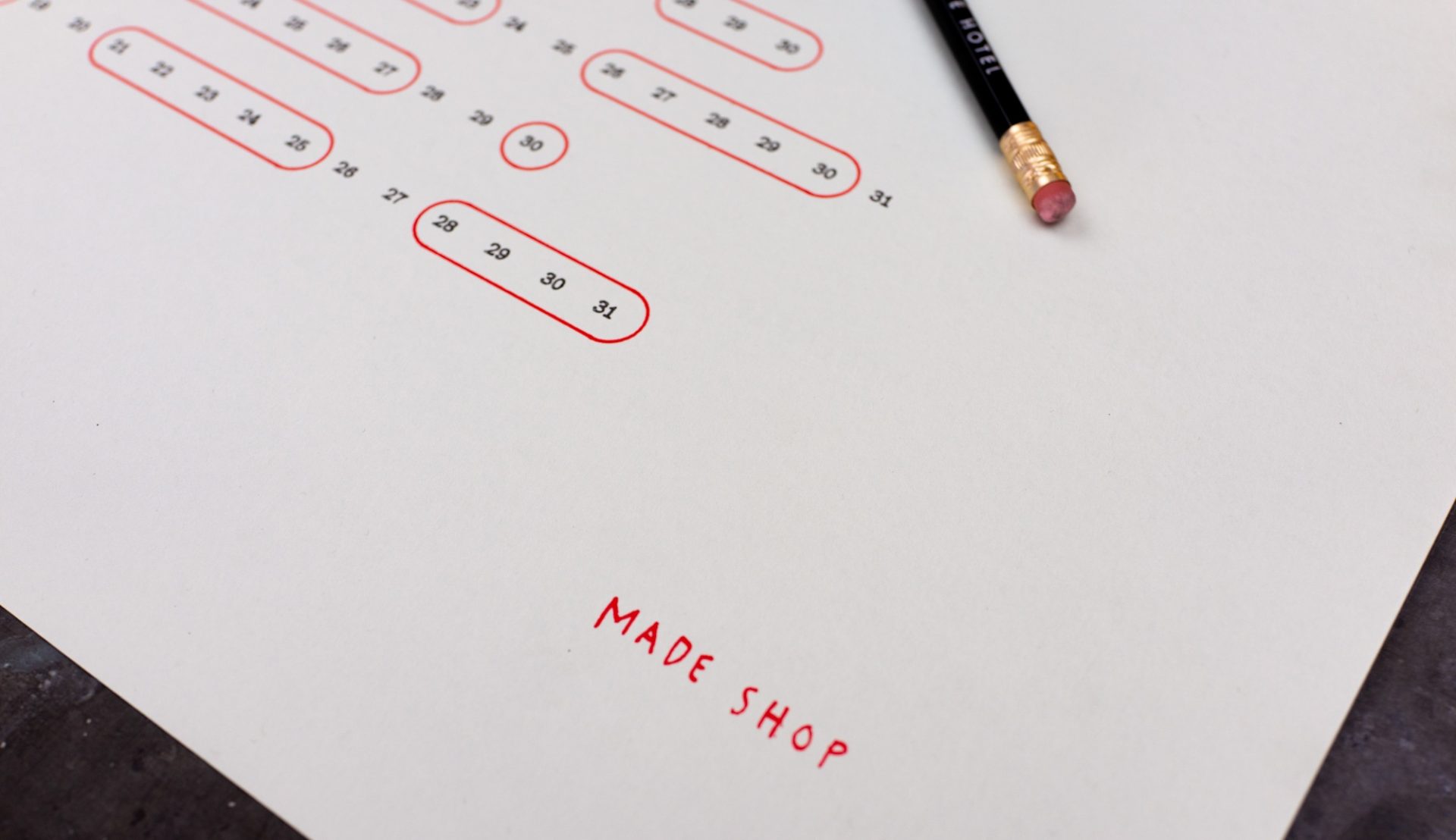 Credits
Concept & Design

Marke Johnson

Plotted at The Made Shop with

AxiDraw