Glass Onion is the next chapter in director Rian Johnson's critically-acclaimed Knives Out mystery series. Daniel Craig returns as detective Benoit Blanc, this time among an all new star-studded cast, including Edward Norton, Janelle Monáe, Kathryn Hahn, Leslie Odom Jr., Kate Hudson, & Dave Bautista.
We created a custom typeface for the film's title and worldwide marketing campaign. The type mixes menacing serifs with wildly playful swashes. It shares typographic DNA with its predecessor, Knives Out, while setting audience expectations for an altogether bigger, twistier, and wilder roller-coaster ride of a whodunnit.
Disciplines
Creative Direction
Typography
Branding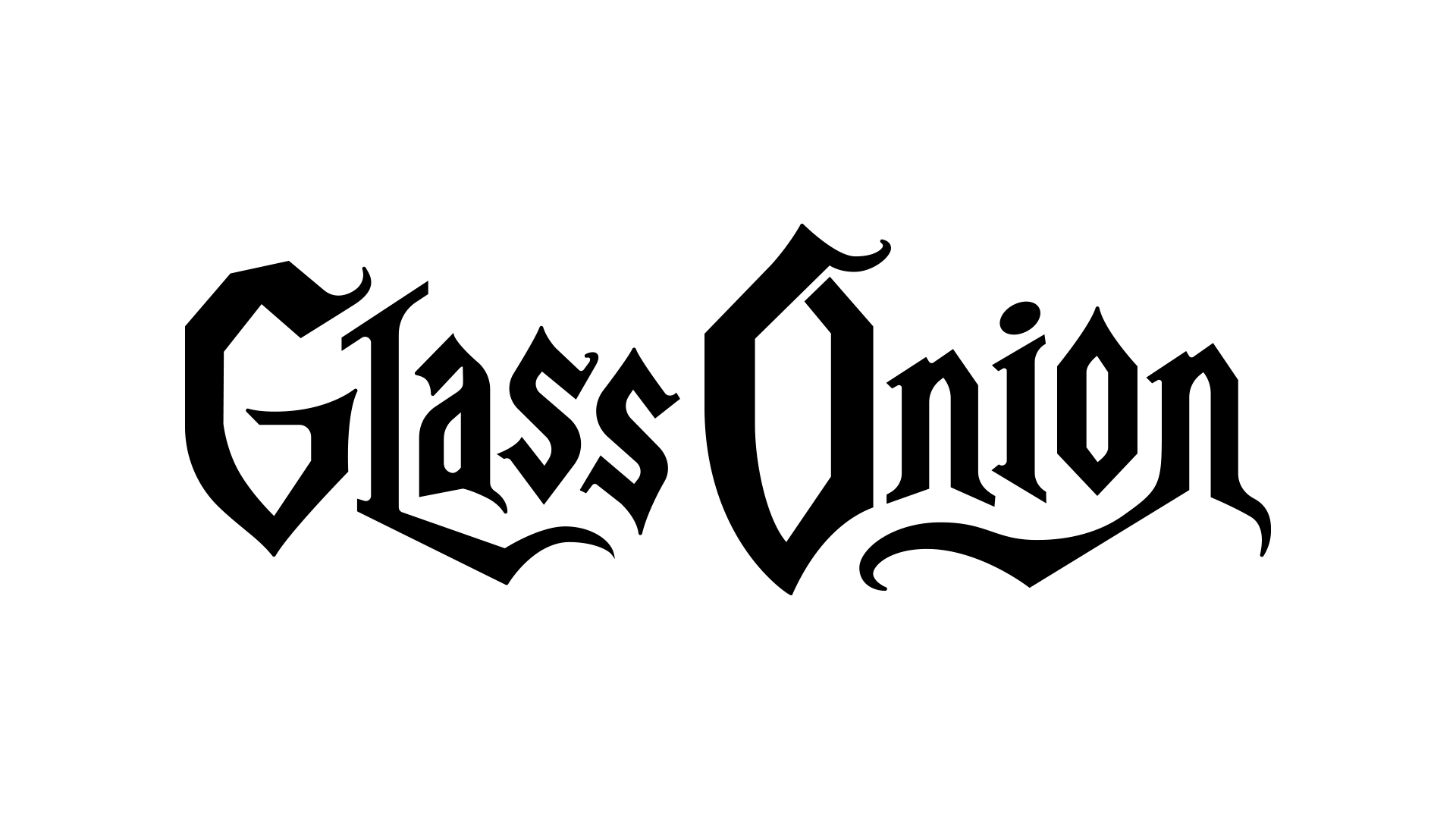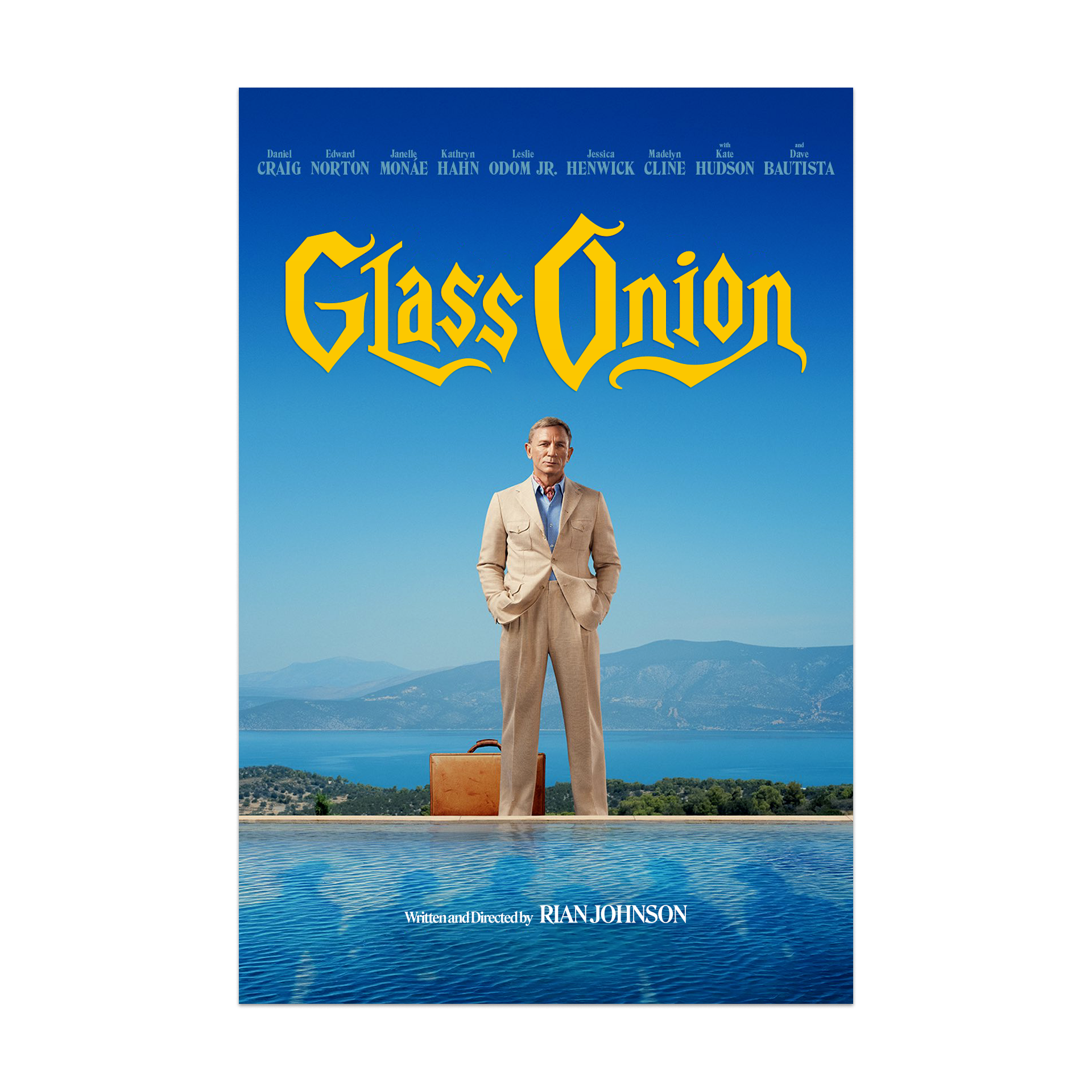 Initially we explored a treatment directly inspired by our work for Knives Out

But Glass Onion isn't precisely a Knives Out sequel. It's an entirely new chapter in Benoit Blanc's story.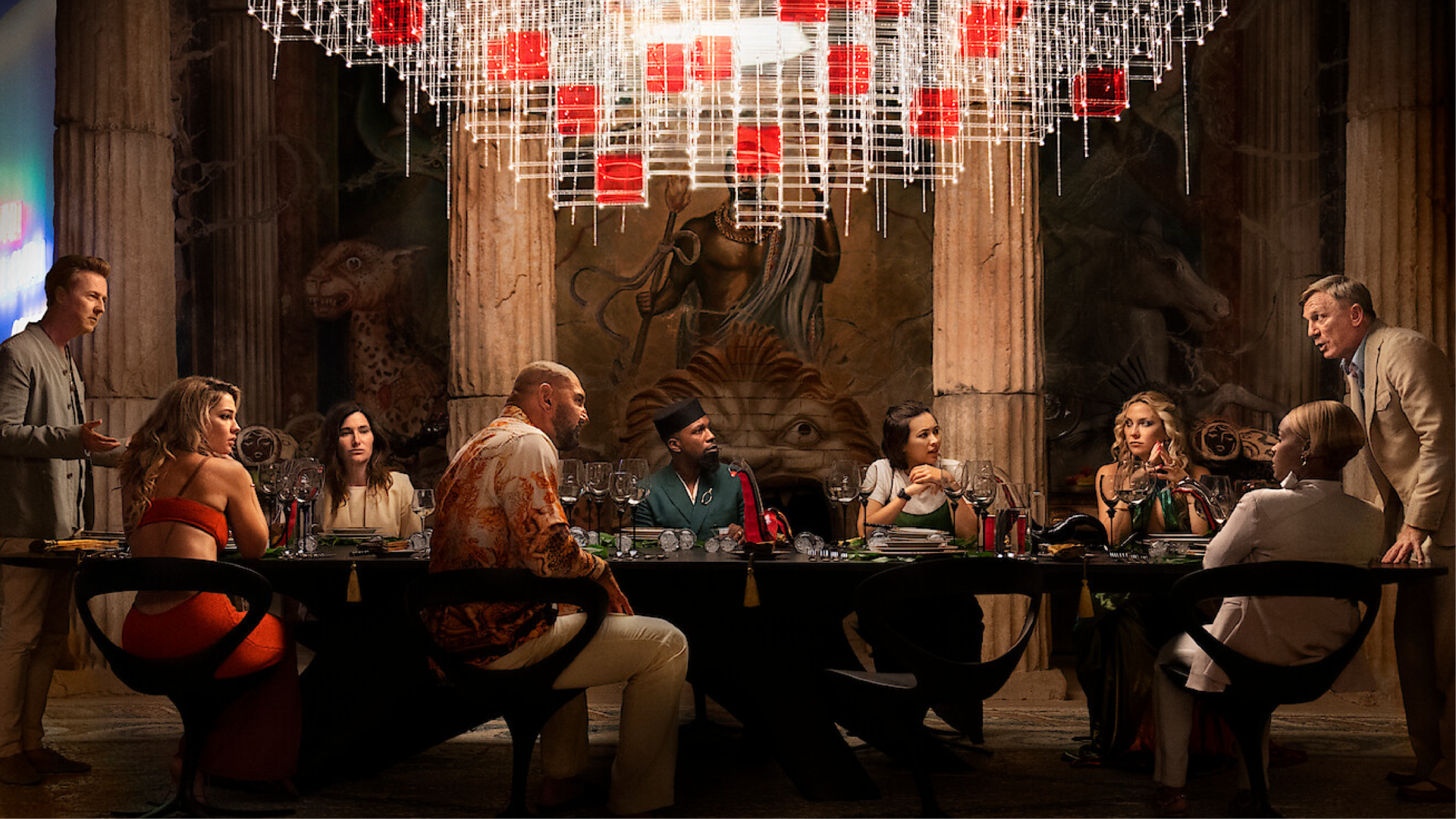 So we went back to the drawing board...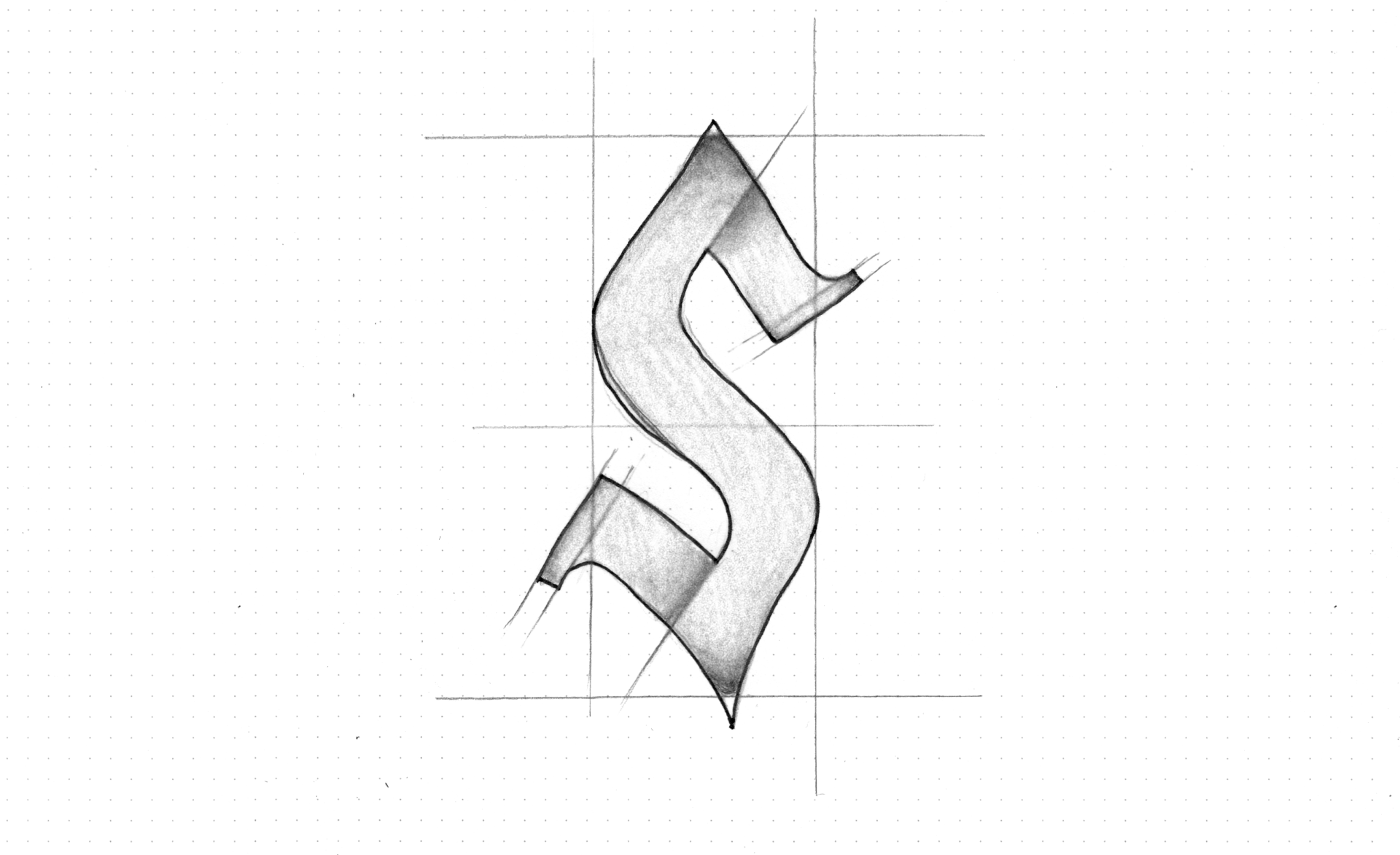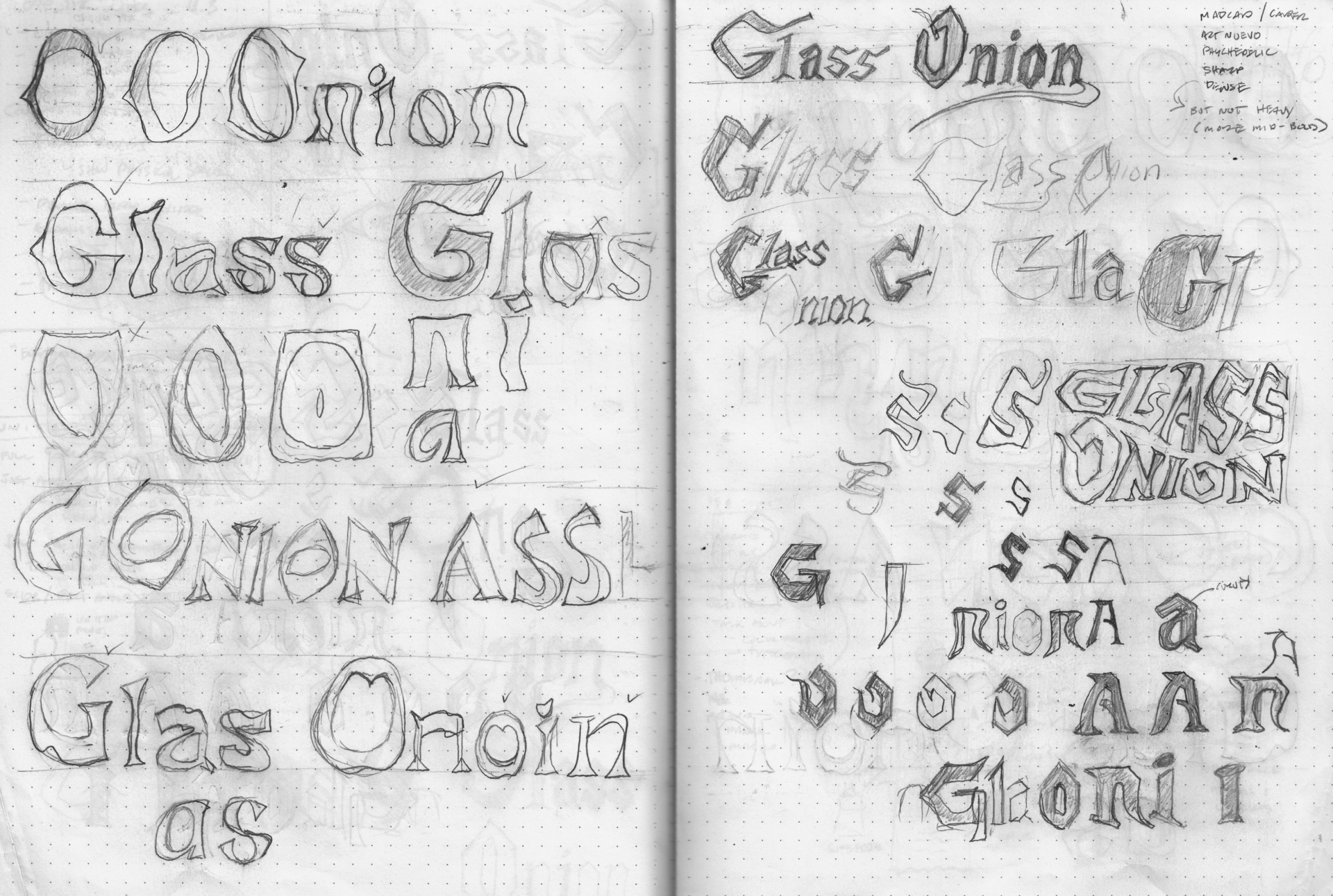 and approached the new title like two books that sit side by side on the same shelf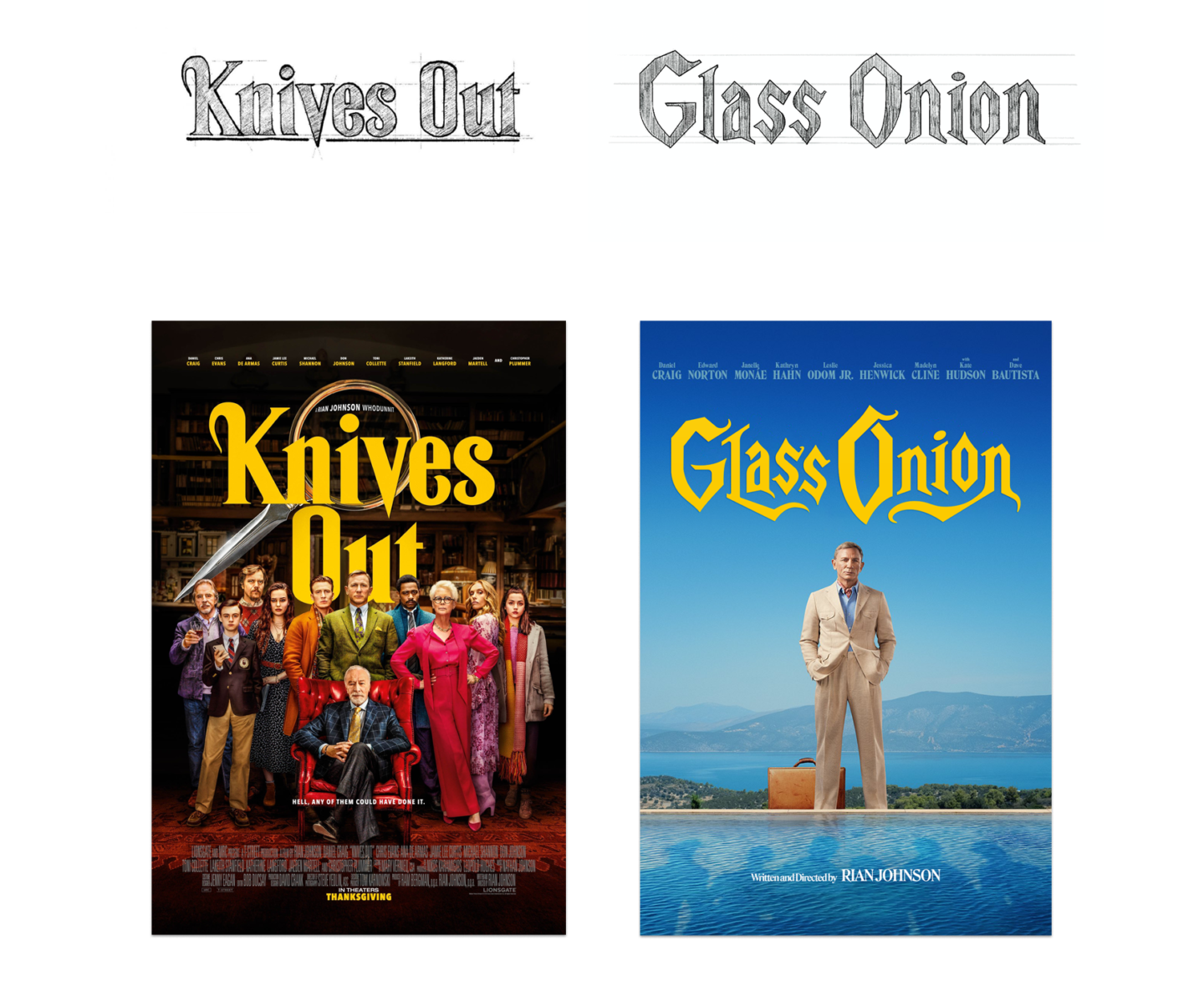 The titles share typographic DNA — sharp serifs and twisty curves — but express very different moods
The final type mixes menacing serifs with wildly playful swashes on a rollicking baseline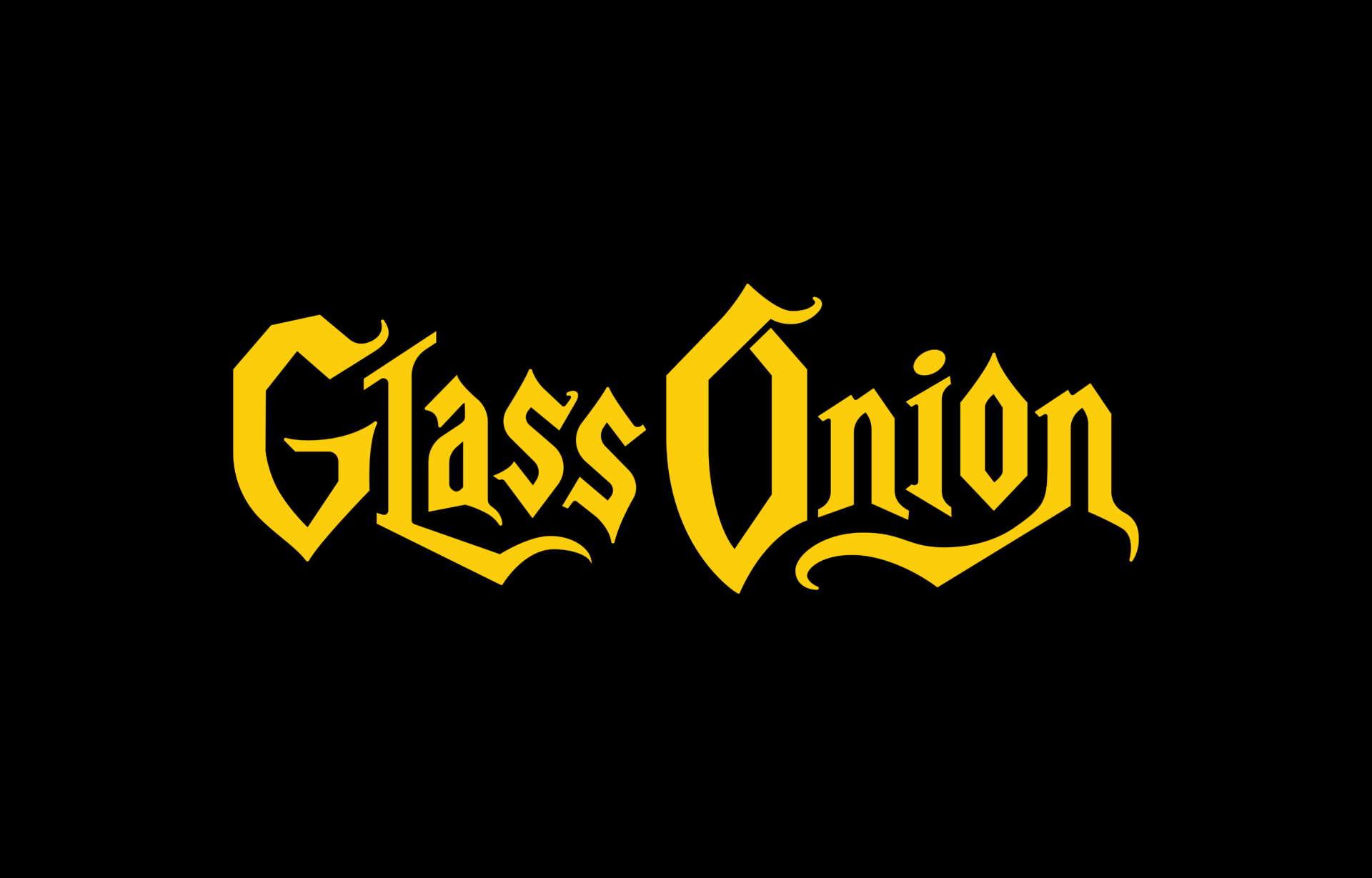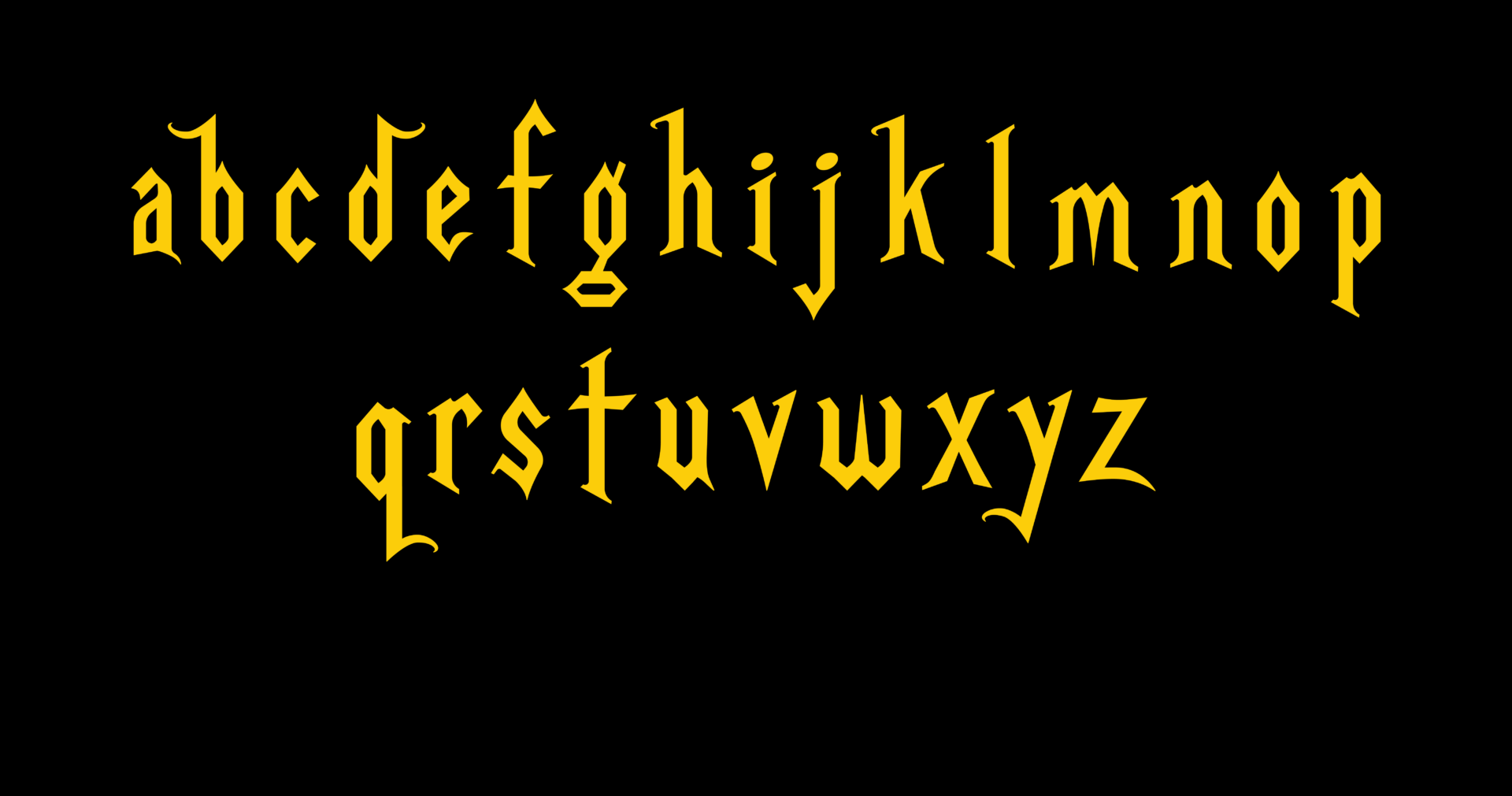 Finally, we designed a complete alphabet for the cast credits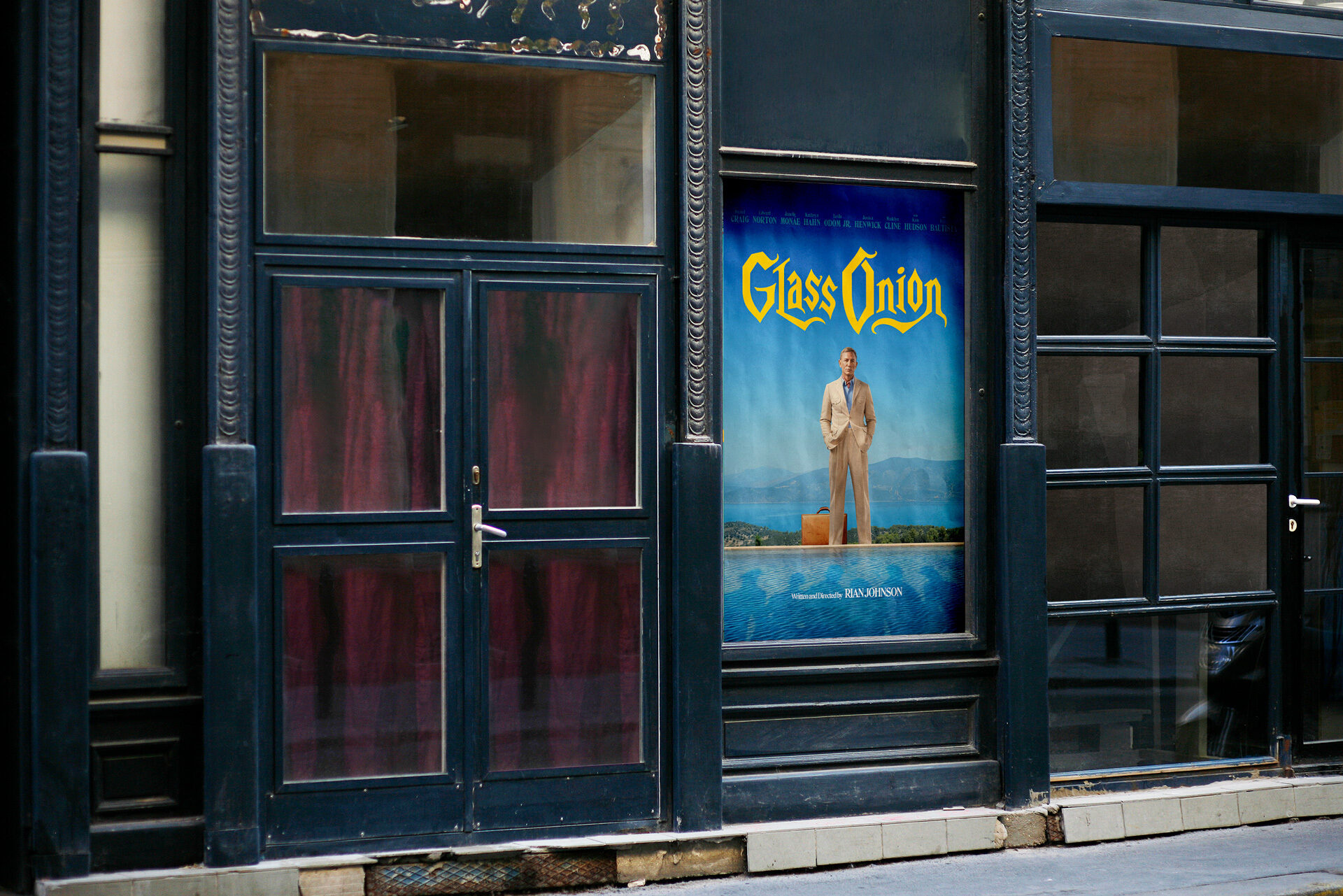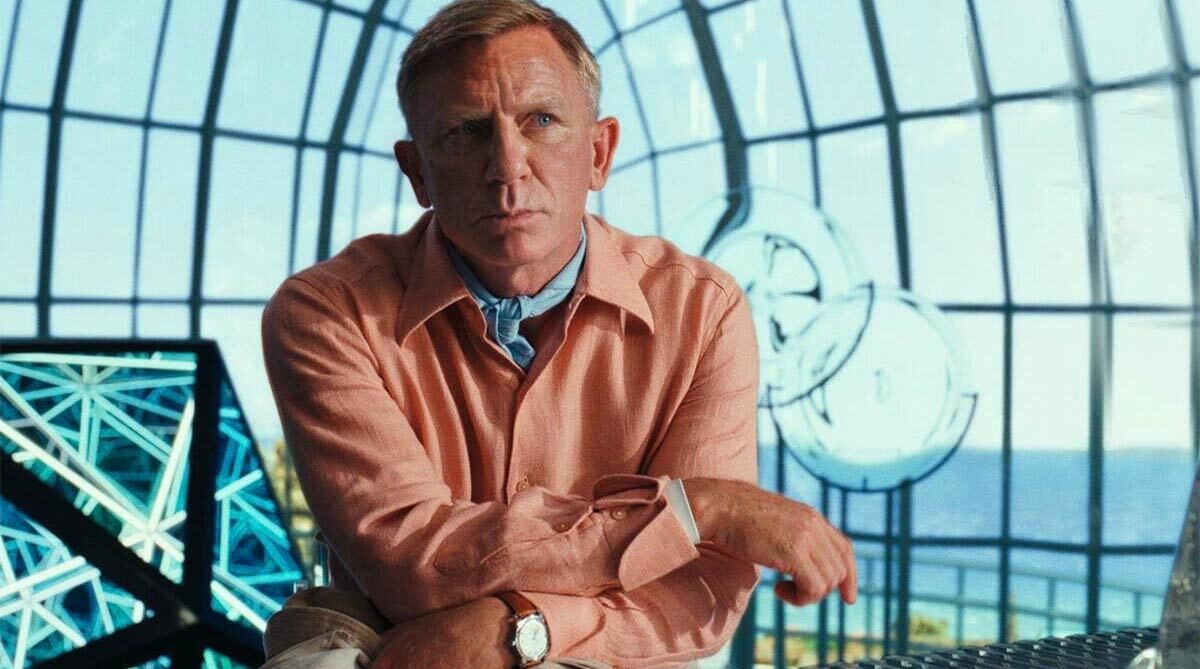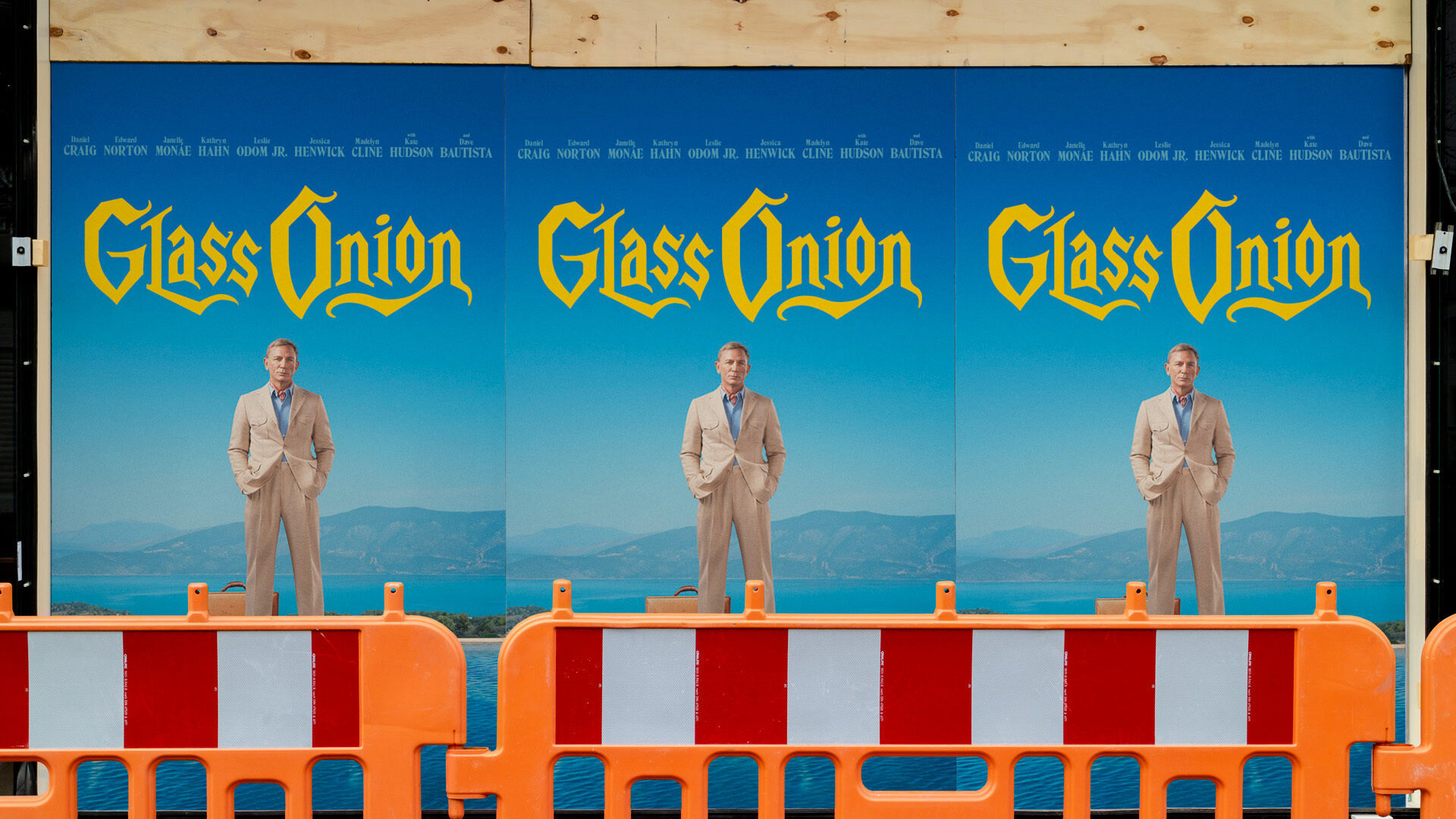 Coming this Holiday Season
Credits
Creative Direction

Marke Johnson

Design

Adam Blake & Marke Johnson

Typography

Adam Blake

Production

Kim Johnson
Acknowledgments
Special thanks to director Rian Johnson and producer Ram Bergman for — most importantly — making these fantastic films, and for trusting us to bring their titles and marketing to life.