In 2013 Adobe had the unexpected idea to ask a select group of artists and designers to remix their logo. We were honored to be included among some of our design heroes and colleagues like Sagmeister & Walsh, Alex Trochut, and Hiroyuki-Mitsume Takahashi to name a few.
Because we couldn't help ourselves, we re-interpreted the given brief (as you'll see). To date this has been one both one of our most challenging projects and one we're most proud of. In many ways it actually became a new thesis for our own process and approach to design.
Disciplines
Concept & Strategy
Illustration & Art
Photography & Video
Creative Direction
Branding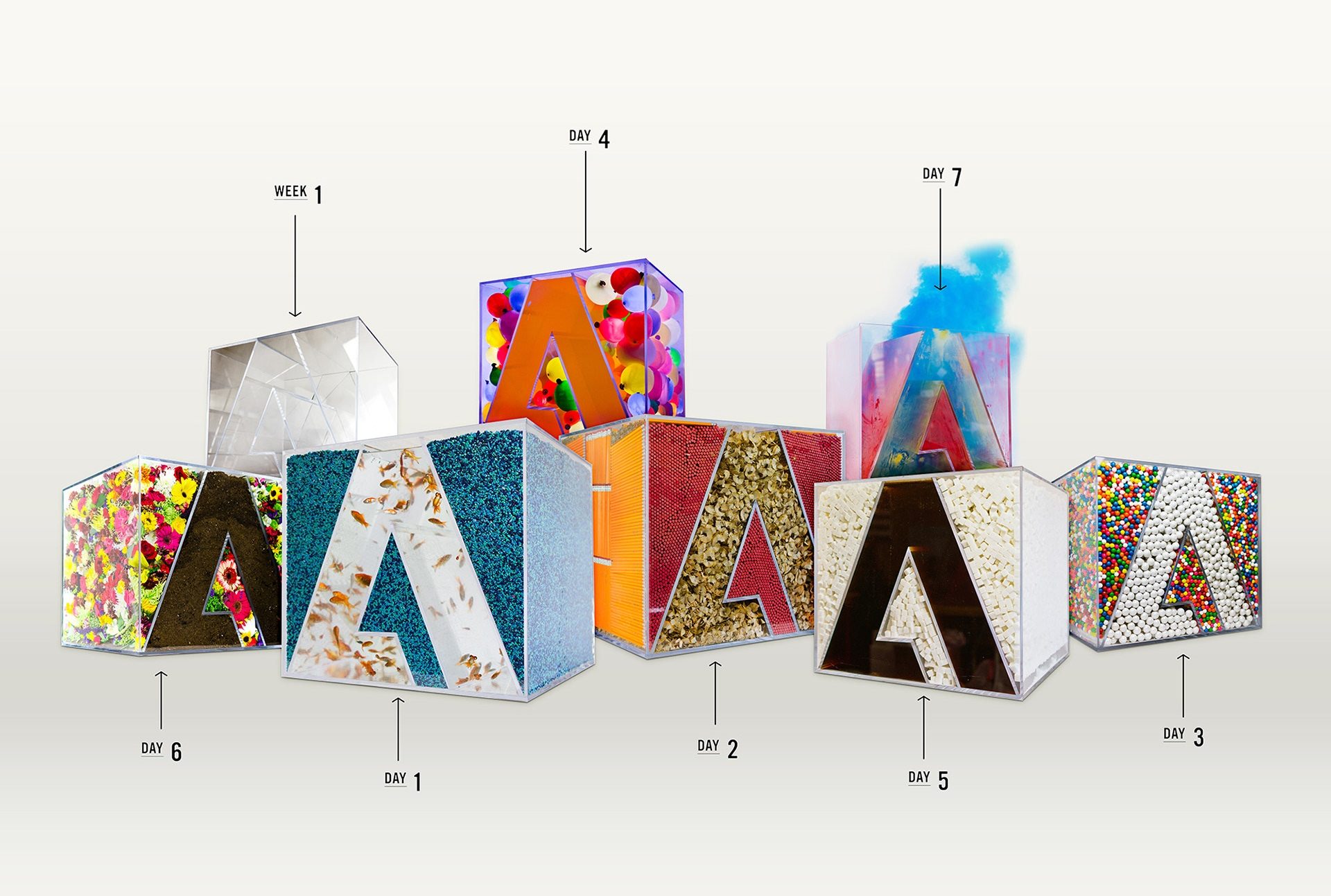 Our challenge: How do you represent a diverse set of creative tools as a single graphic image?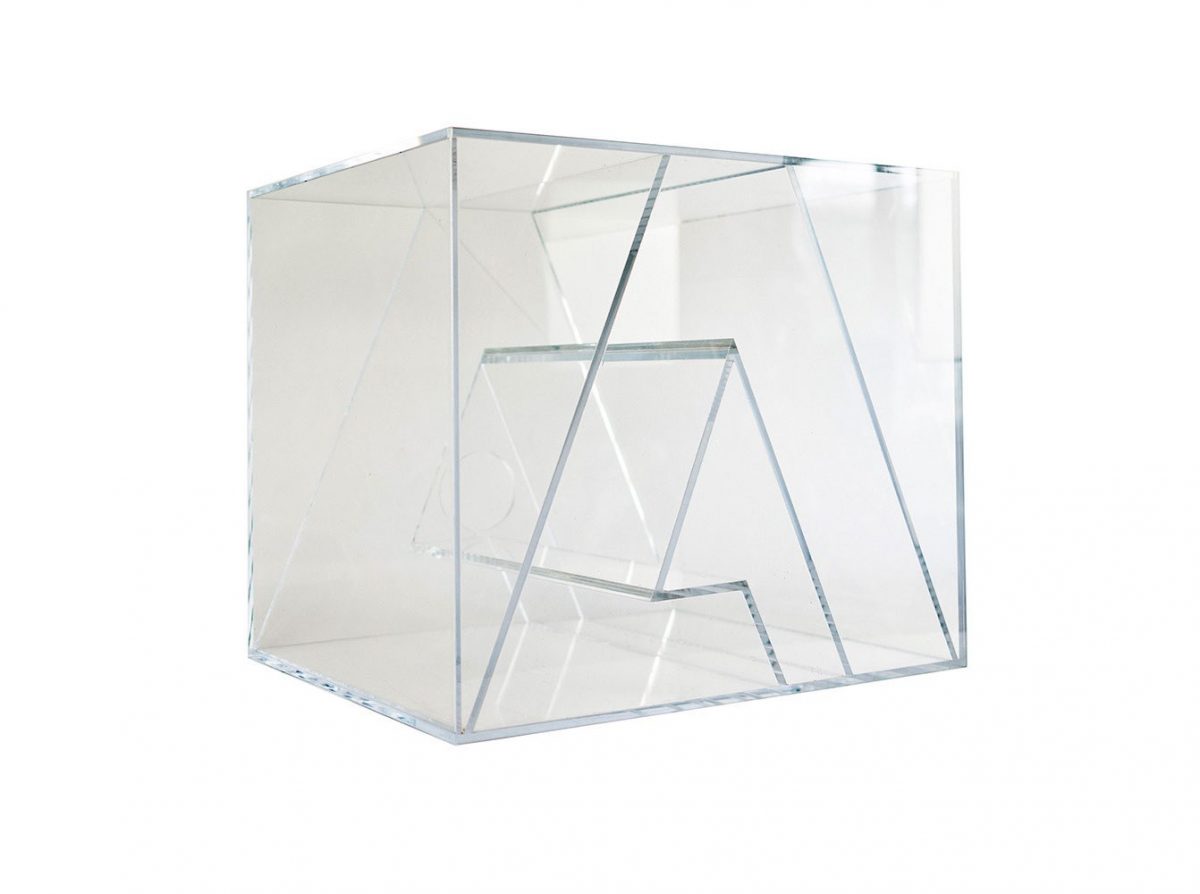 The best tools disappear. Adobe's creative tools feel like an invisible armature. An empty structure that you can fill with anything you want.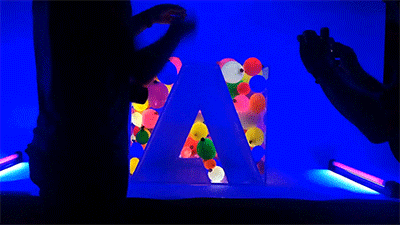 Rather than a single graphic image, we created a structure: An empty cube that we could fill with anything, day after day.
Seven Days in the Life of a Design Project: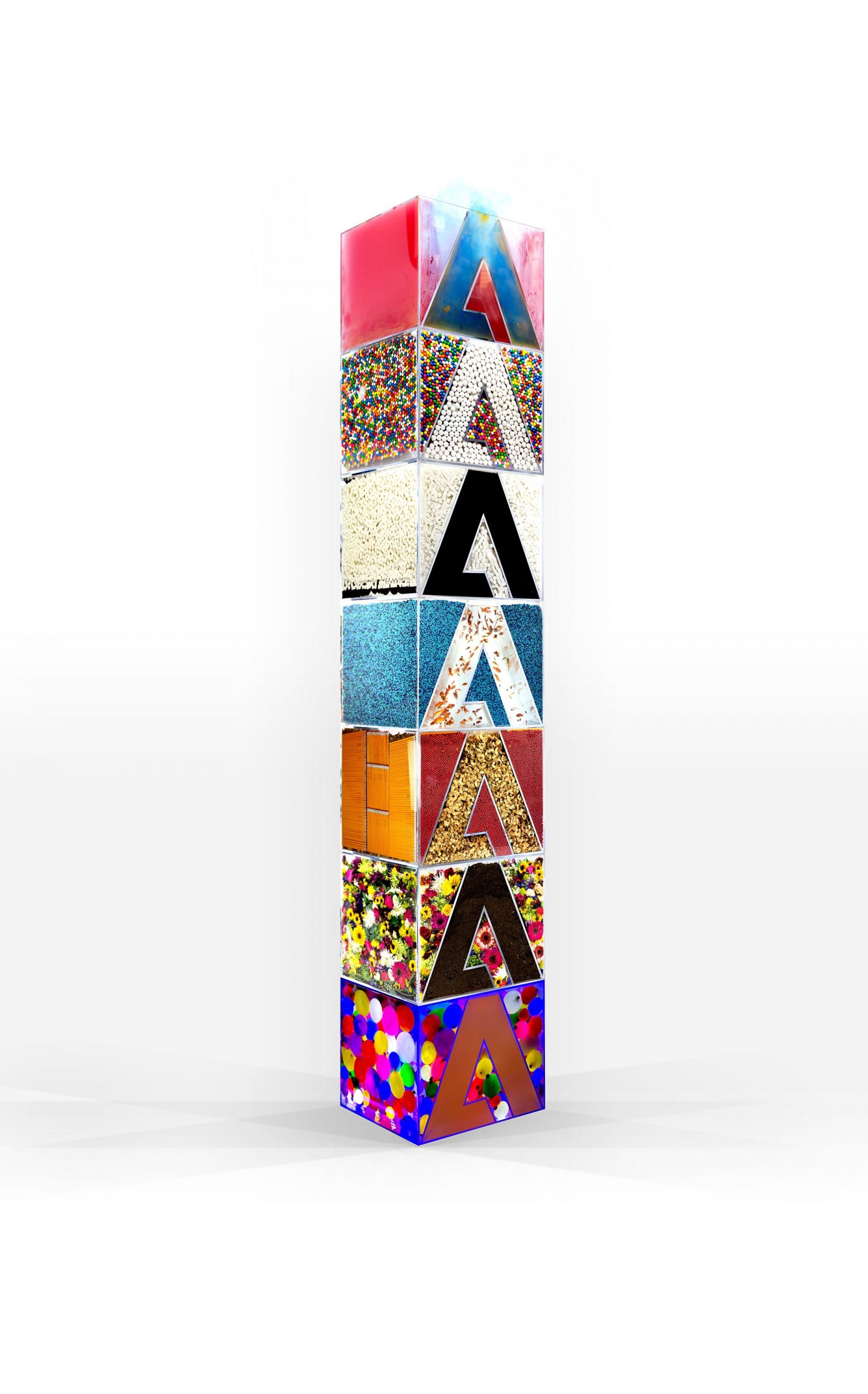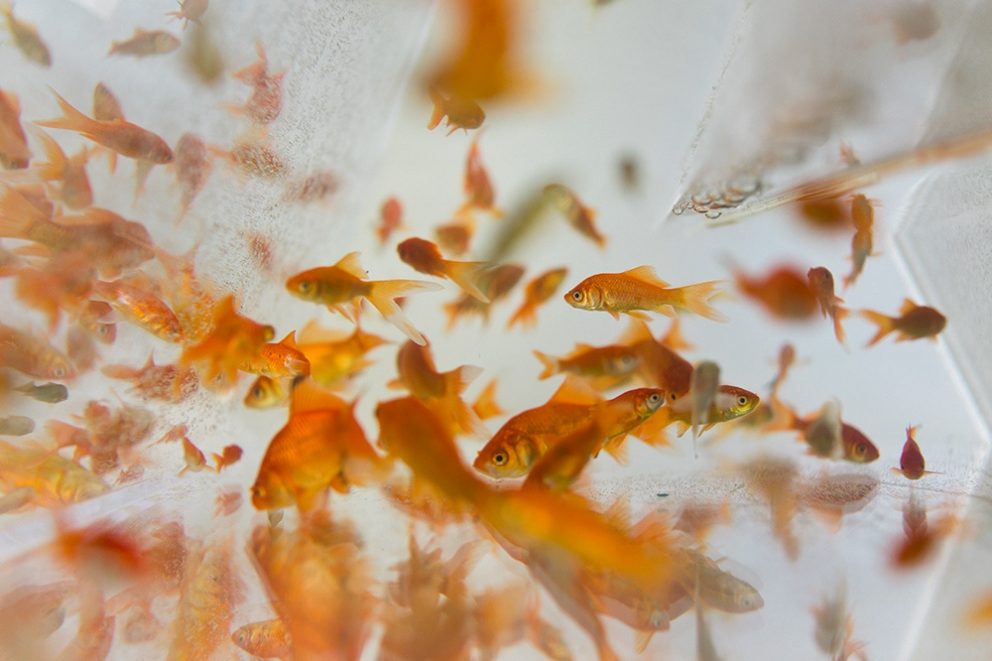 Starting work on any new design project is a vulnerable feeling — on display, exposed, learning the limits. So on the first day we turned the Adobe cube into a giant fishbowl.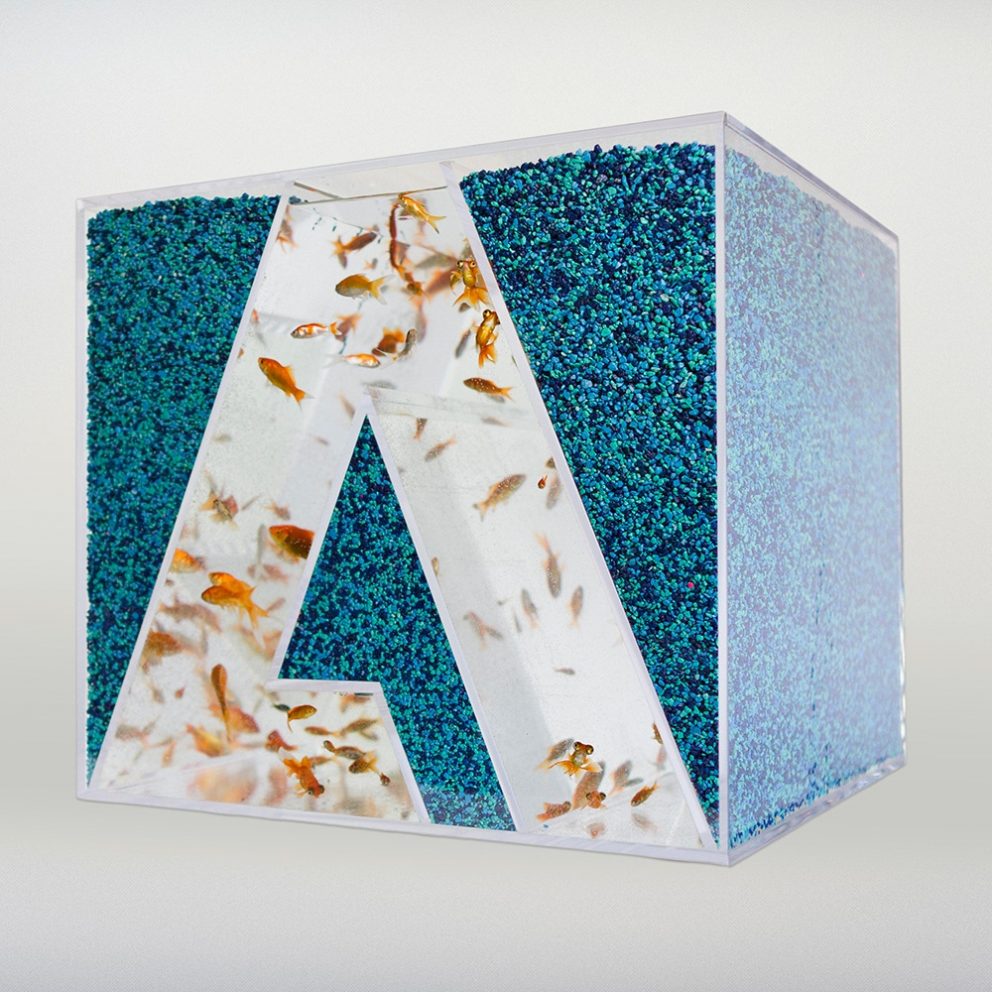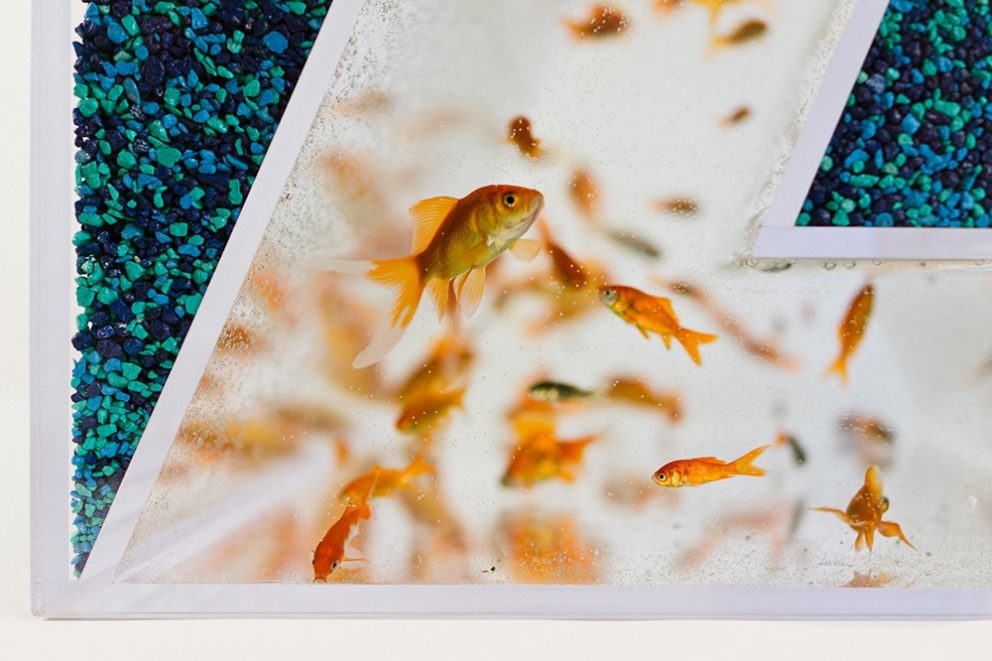 We feel it's important to note: no fish were harmed in the making of this project.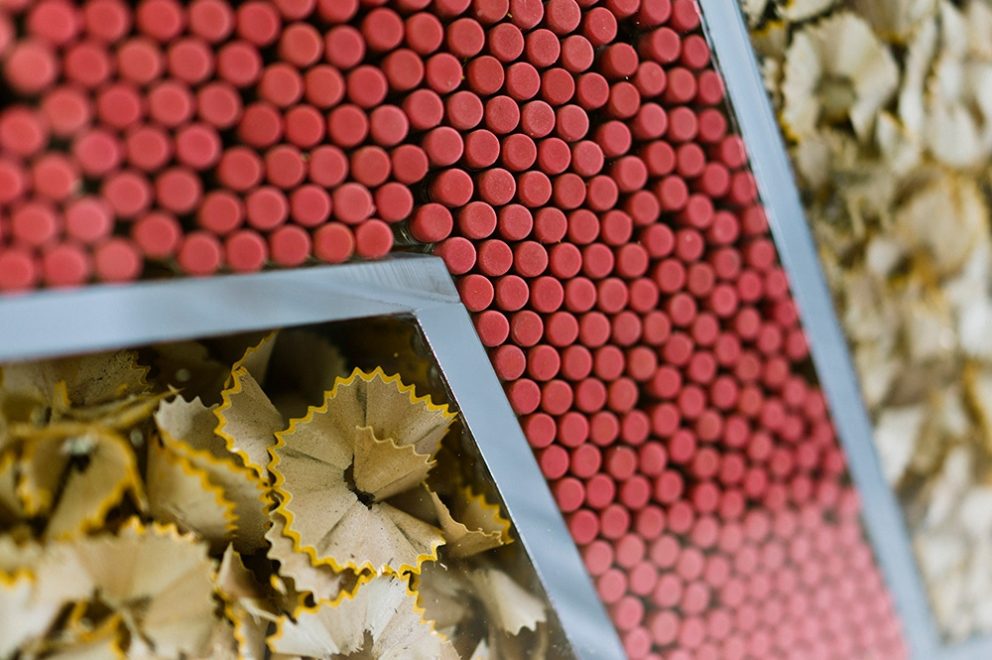 No matter what other tools you use in design, you've gotta start with the basics: the pencil.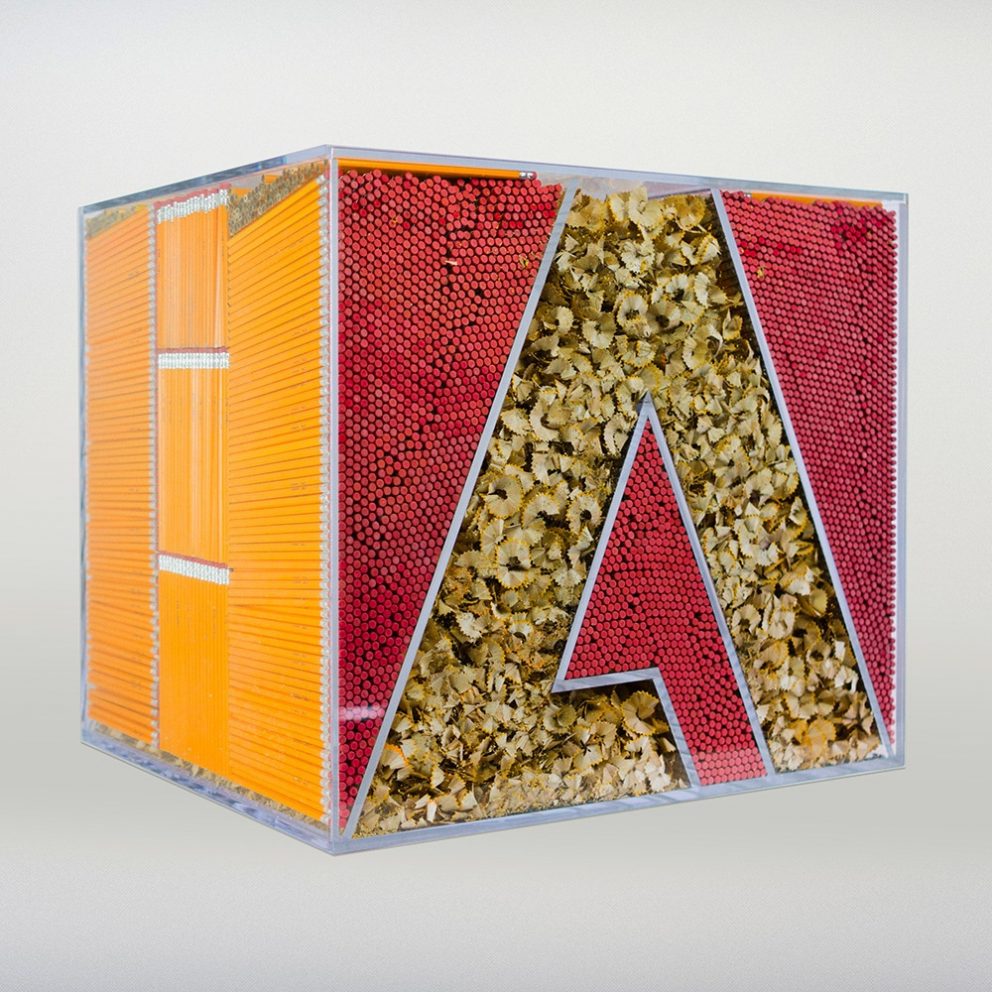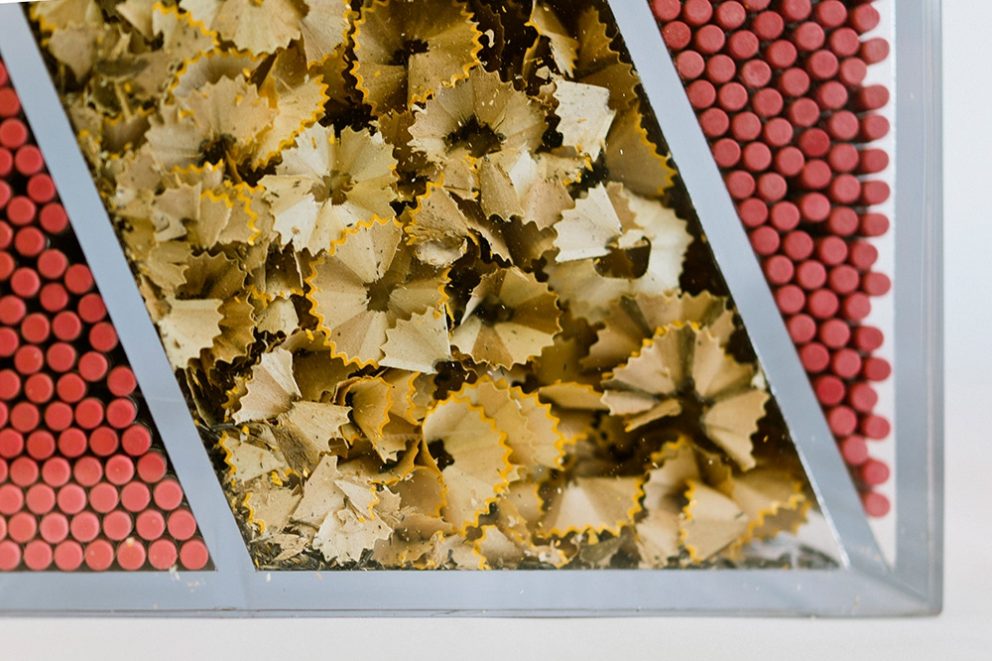 Unexpected lessons learned: quickest way to sharpen a pencil? Power drill.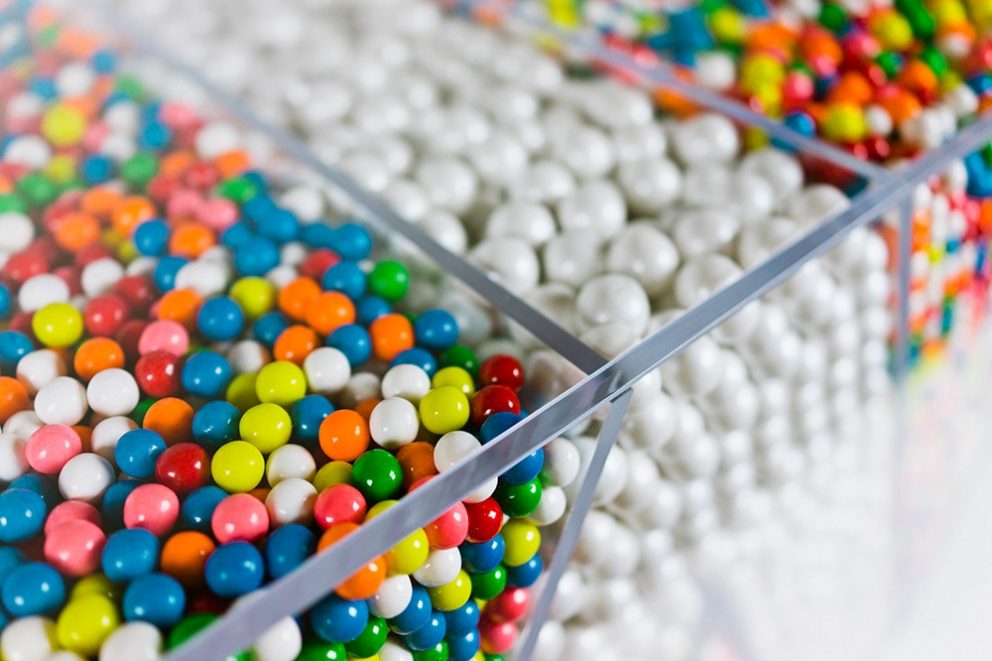 Just chewing, and chewing, and chewing on a problem... Until something pops!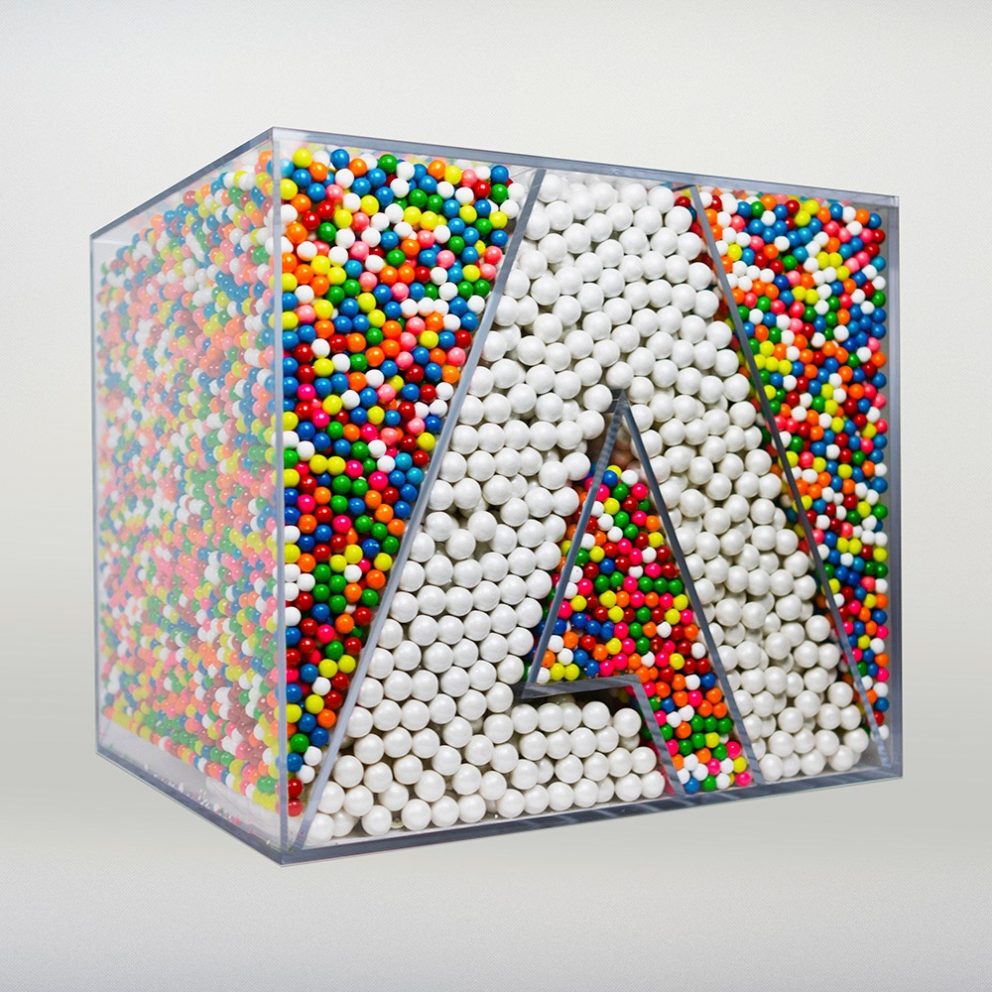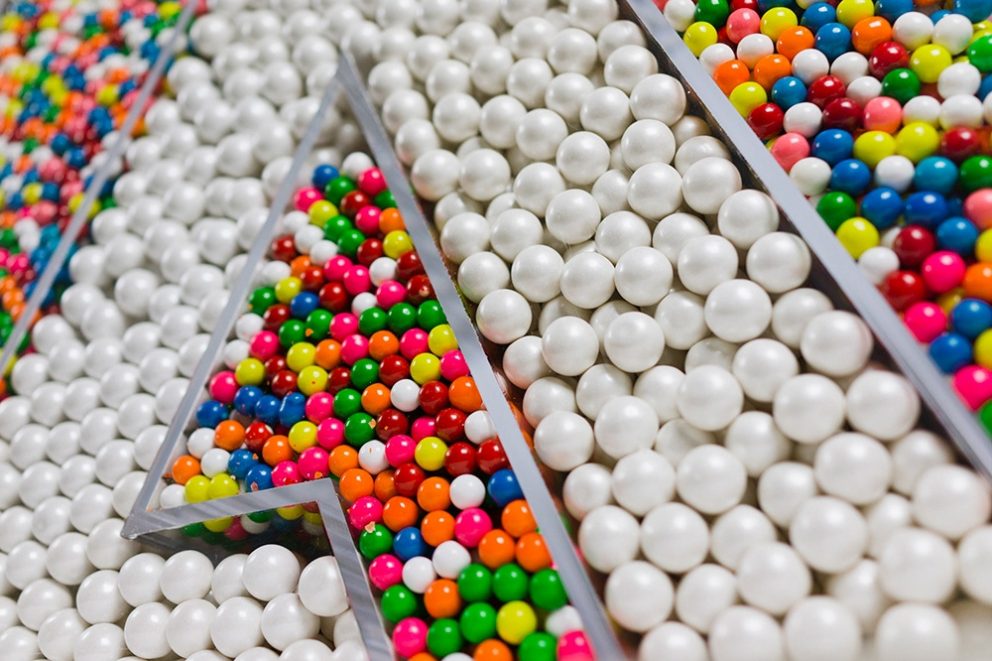 Adobe ended up installing our gumball cube in the lobby of their corporate headquarters.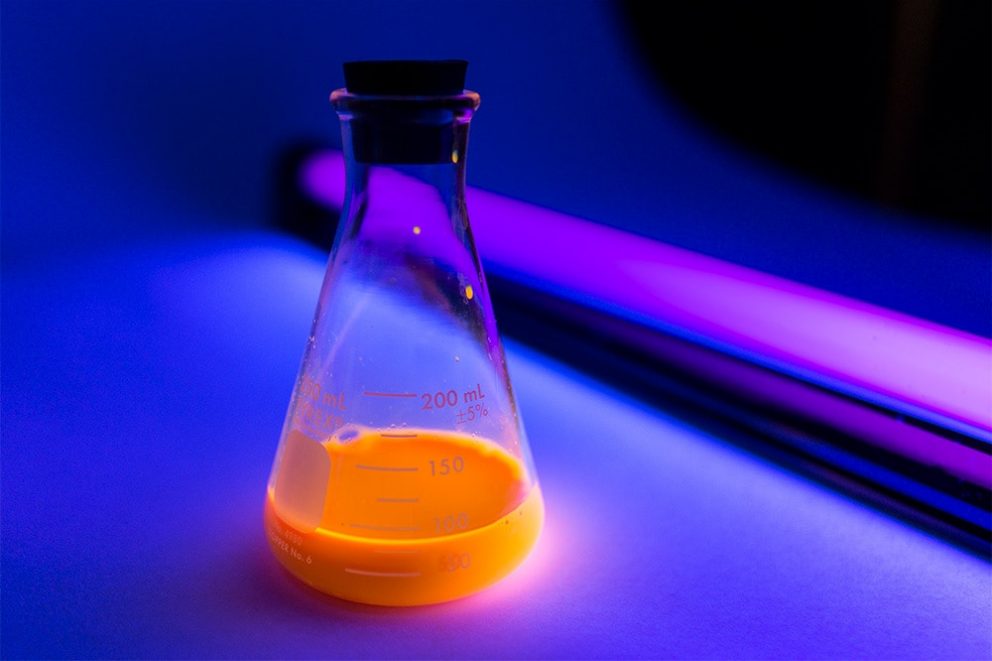 Inspiration can strike at any time... so I guess it just chooses the middle of the night to mess with us.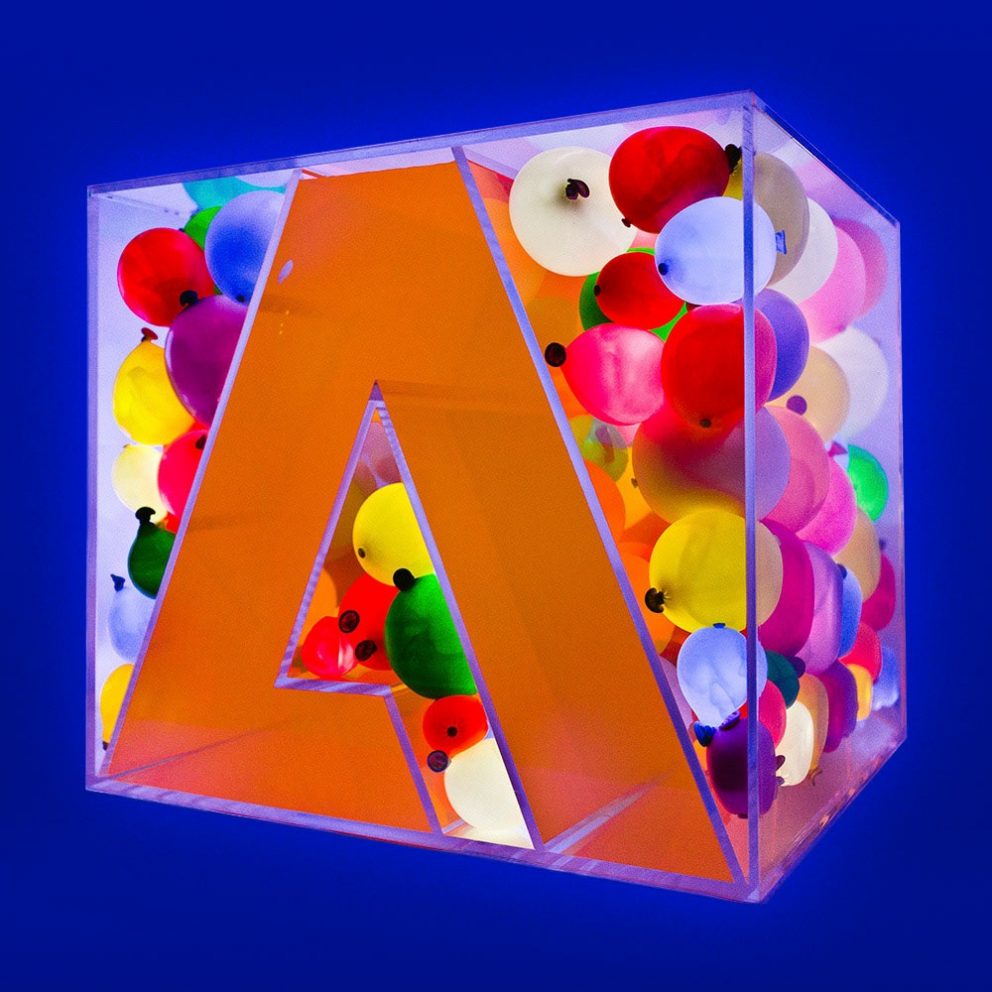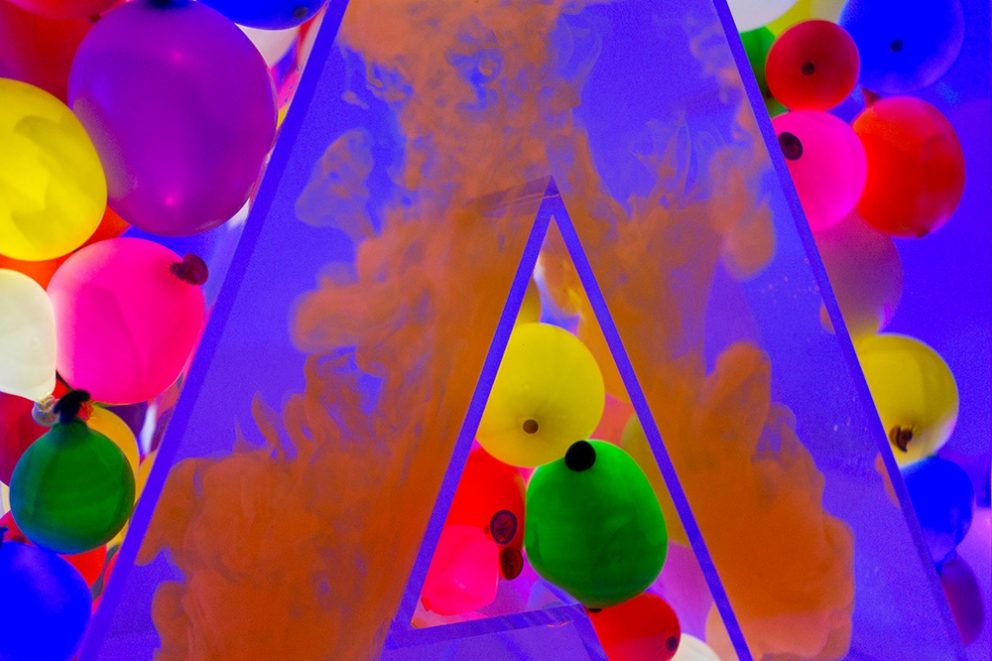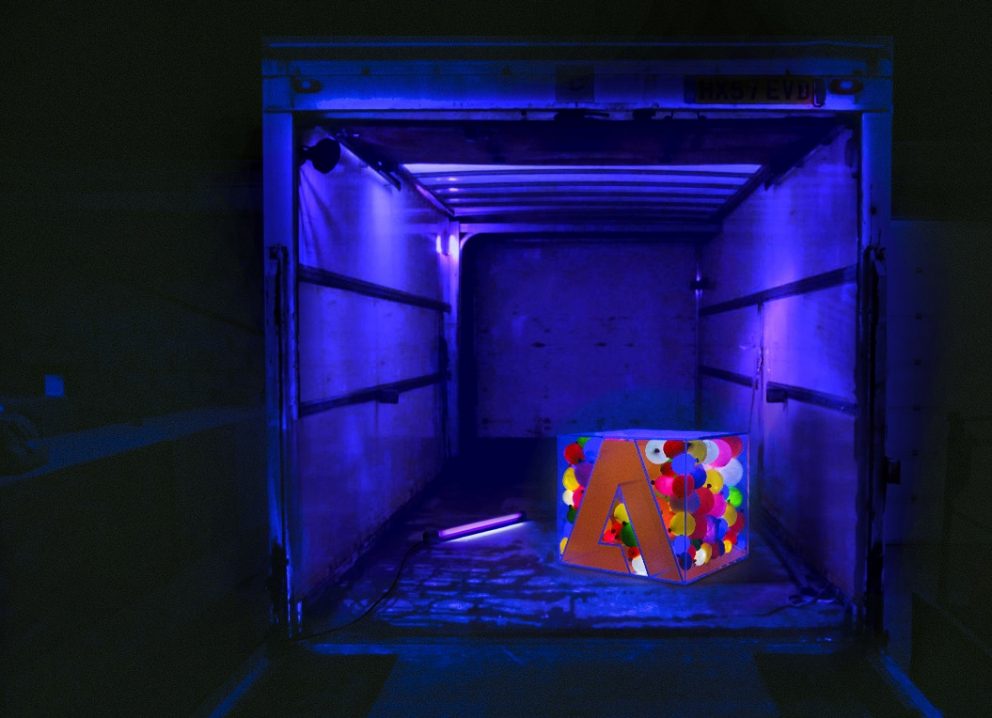 LED balloons were donated to our daughters and lit up their bedroom for weeks afterward.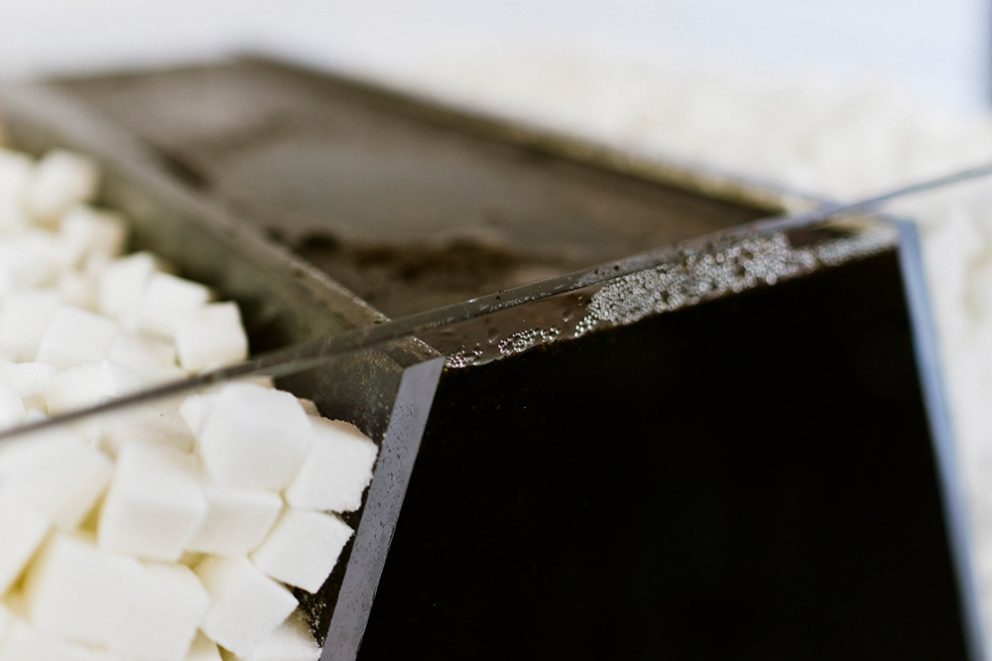 After an all-night design sprint, the only design tool you really need is caffeine.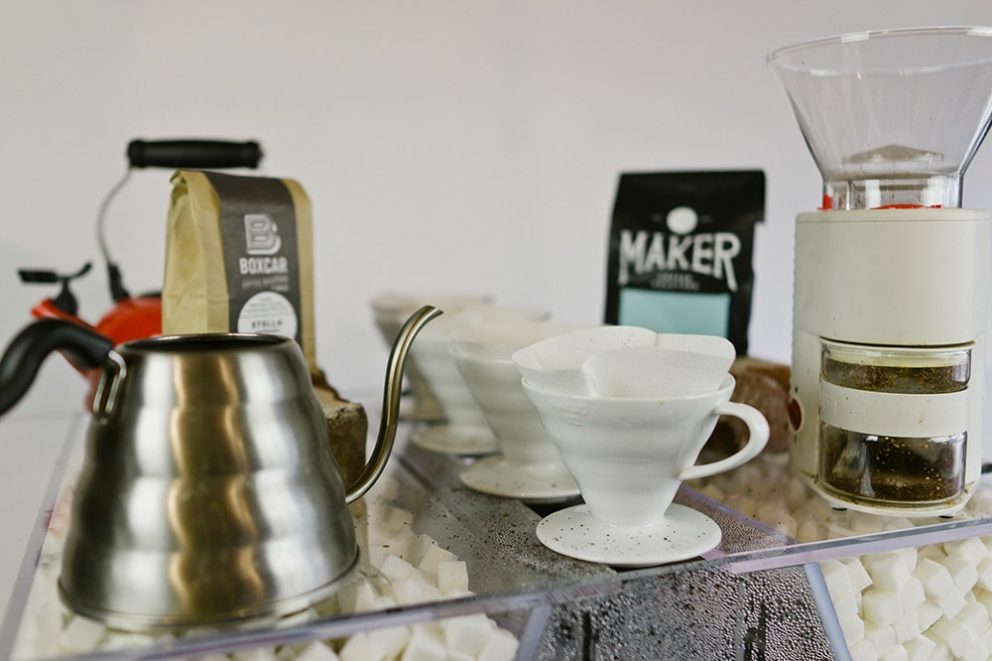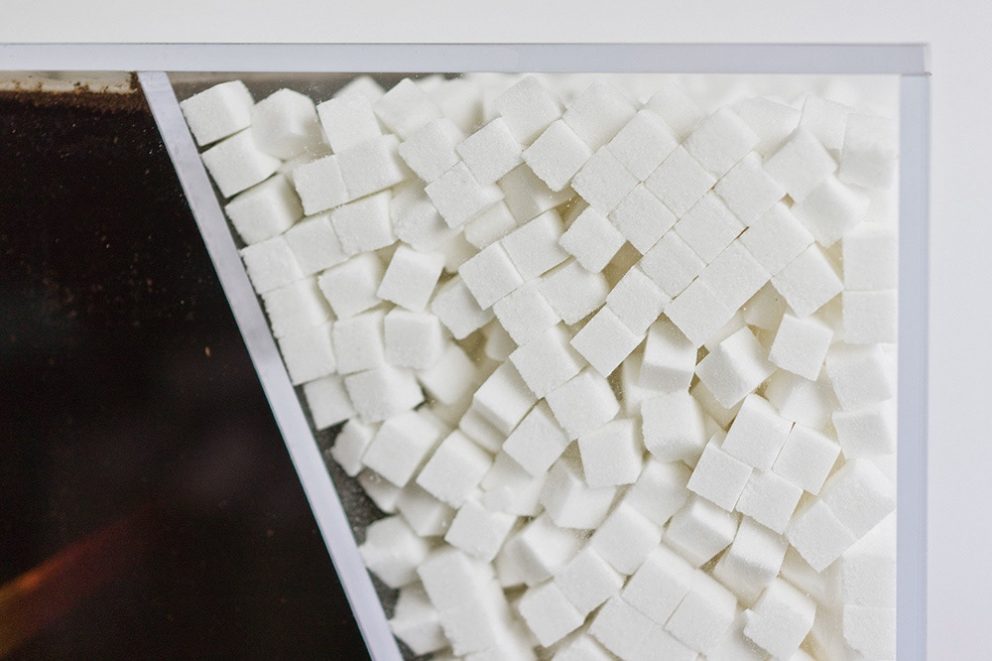 Apparently, designers are second only to medical students in caffeine intake. Seems about right.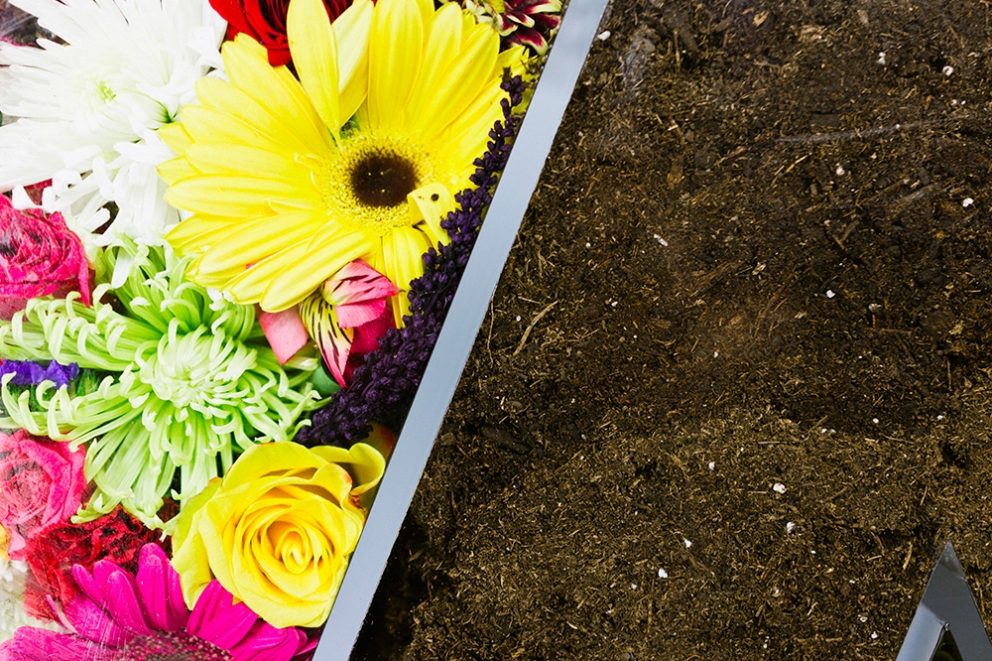 After all the groundwork, a moment of ecstatic joy as an idea sprouts into life.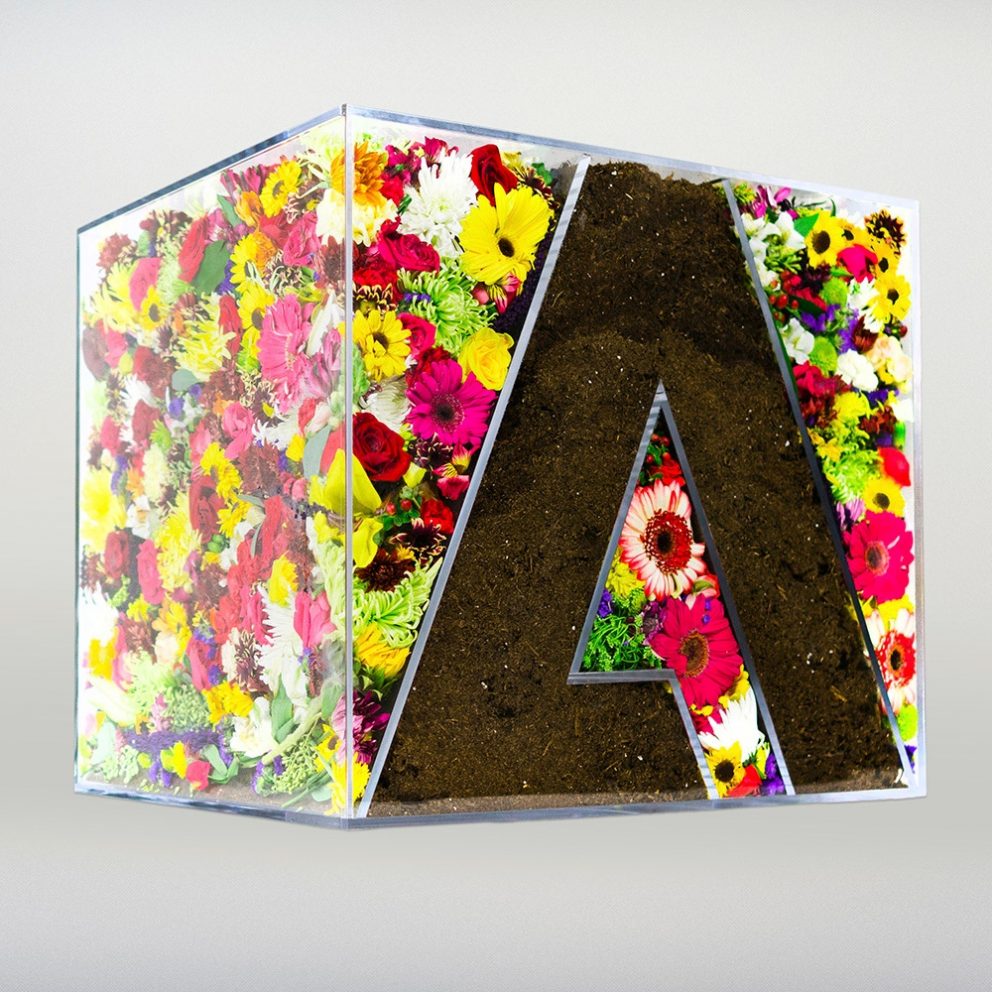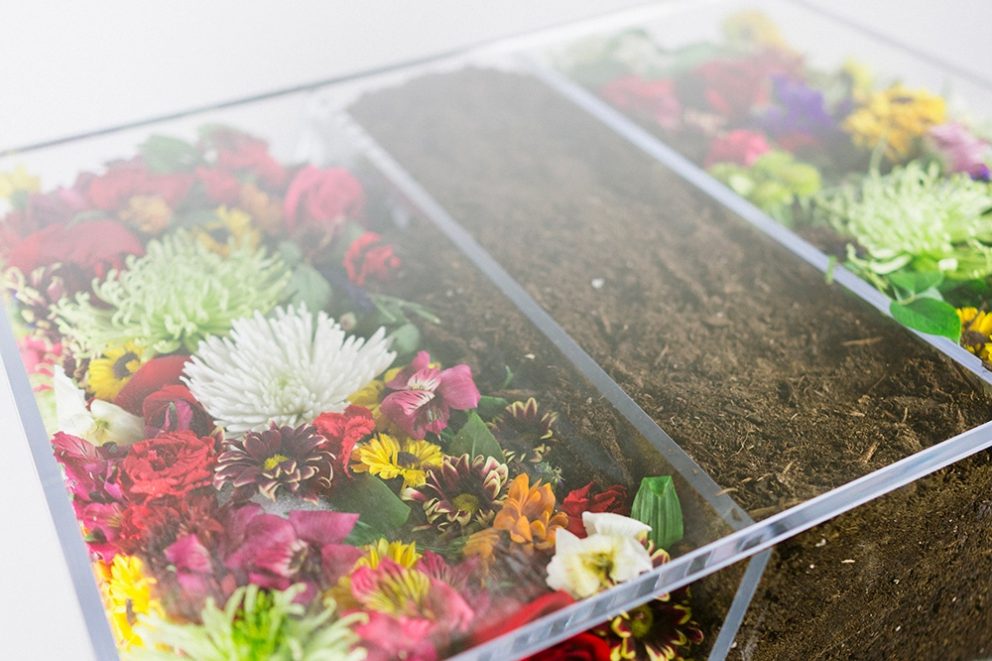 This was our favorite cube to create. For the whole day our shop smelled wonderful, and we all got pretend we were florists for a short while.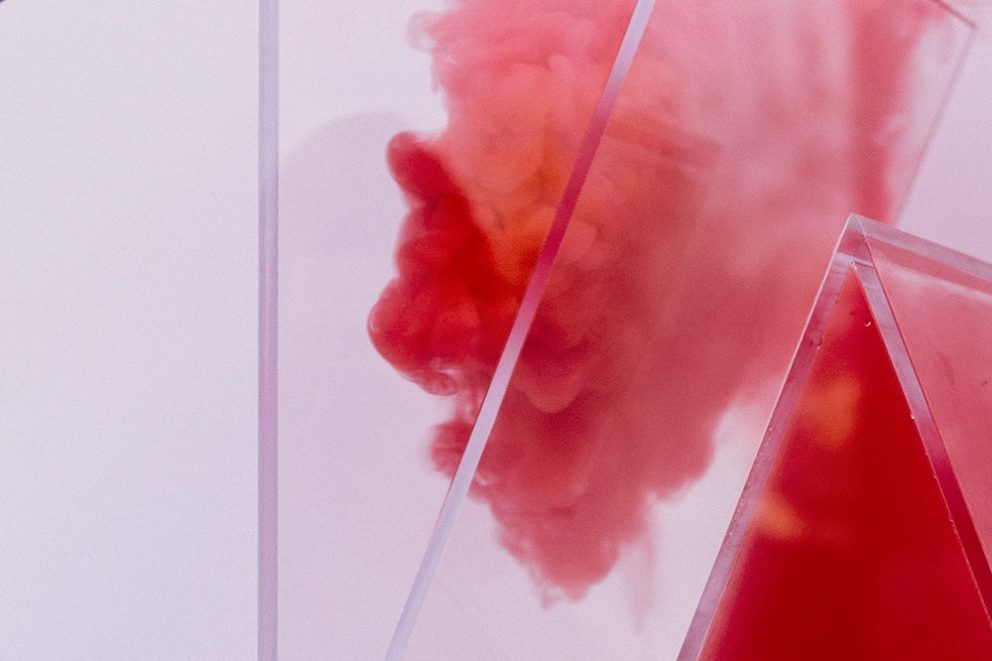 The final bang: beauty explodes in ephemeral release... and floats away into the world.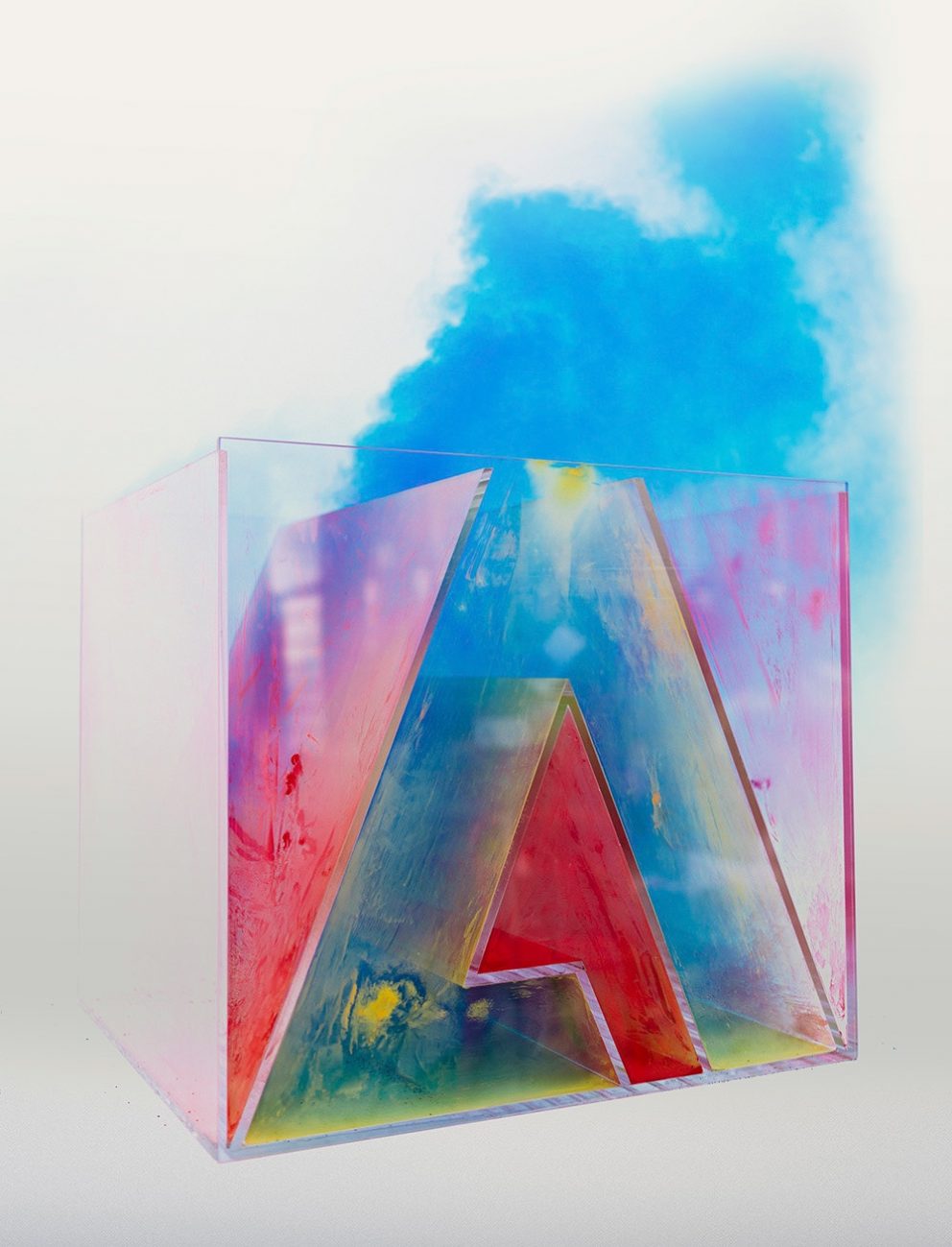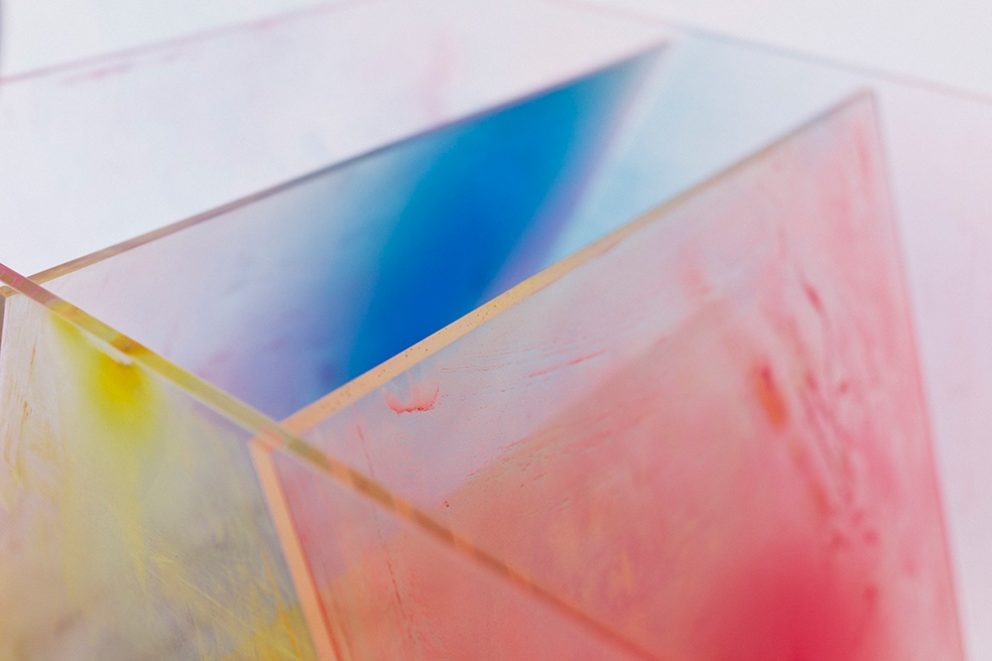 Initially this final cube went all wrong, smoke and fire burning the plexiglass and staining it. But in the end we realized this unpredictable colorful chaos made something more beautiful than we could have predicted.
Credits
Creative Direction

Marke Johnson & Adam Blake

Produced by

Kimberly Johnson

Design & Build Team

Marke Johnson, Adam Blake, Kimberly Johnson, Amber Chiarelli

Photography

Marke Johnson

Video & Editing

Michael Chiarelli
Acknowledgments
Thank you to the entire Adobe creative team, and especially Karl Isaac, AJ Joseph, and Siri Lackovic at Adobe for managing and facilitating this whole project.