TripTarp is a multi-purpose tarp for organizing gear for backcountry adventures. It makes trip planning simple.
At first we were simply approached to create a logo, but we were so excited about the idea that we offered to help redesign the entire product, marketing and merchandise, and ultimately designed and executed a (successful) Kickstarter campaign.
Disciplines
Illustration & Art
Logo & Visual Identity
Print & Collateral
Web Design & Development
Product Design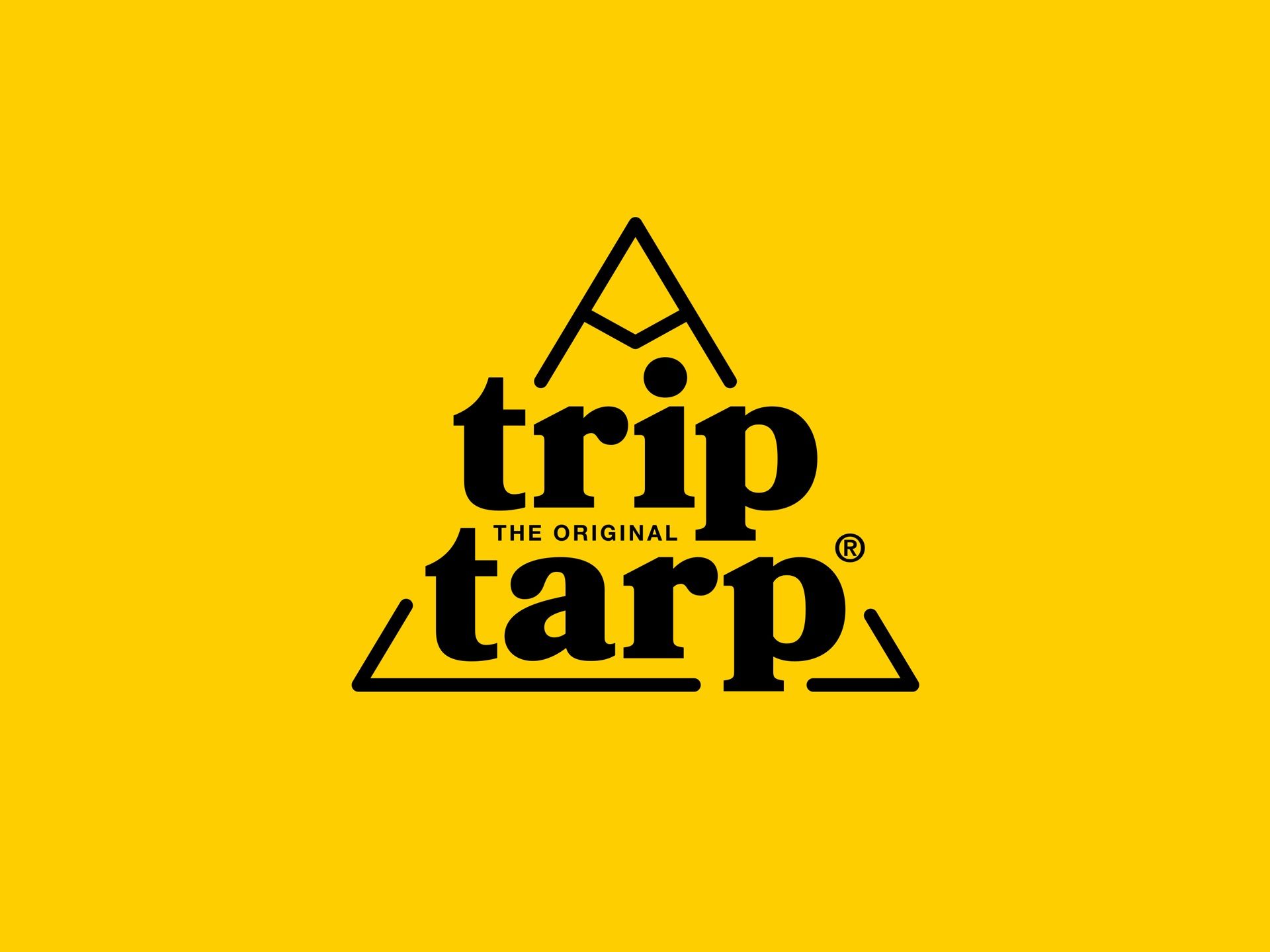 You don't need everything. Just everything you need.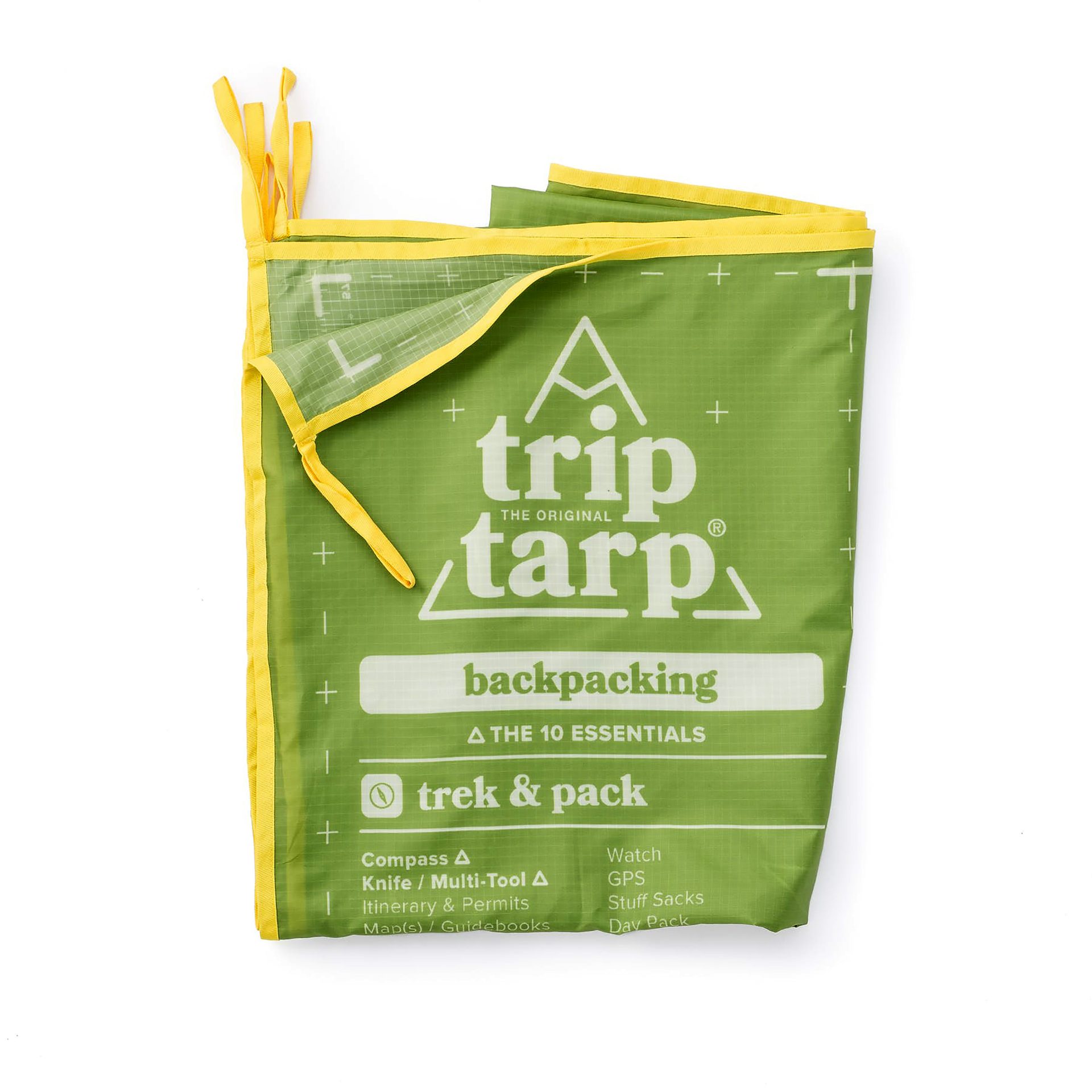 Photo by: Huckberry
TripTarp began as a simple but clever idea: a lightweight camp tarp doubling as a comprehensive gear list. We loved the idea, and jumped at the opportunity to make it better.
We began by playing with endless new ways to organize lots of objects on a flat rectangle.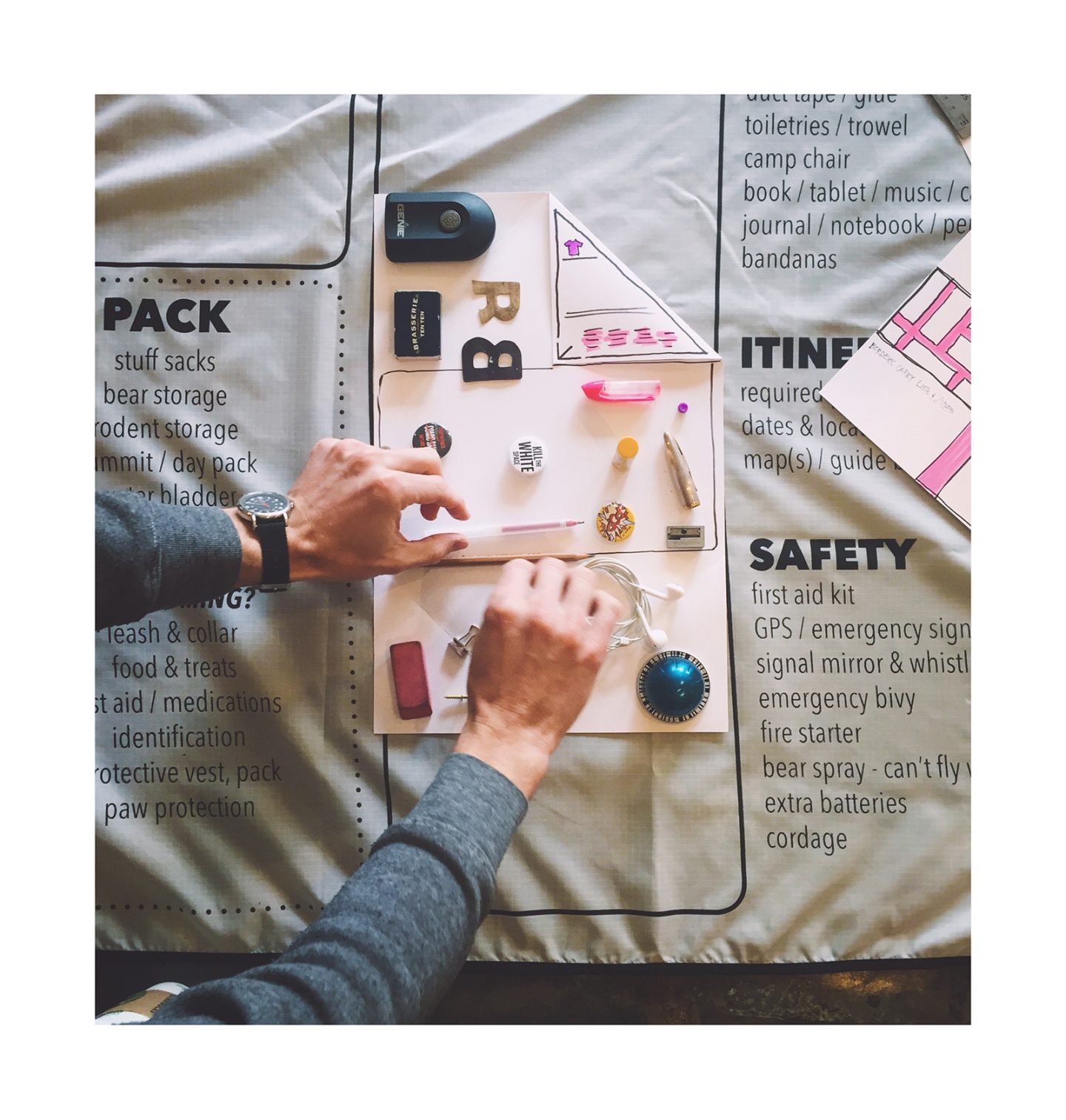 We organized the gear into 8 essential categories anchored by a comprehensive gear list.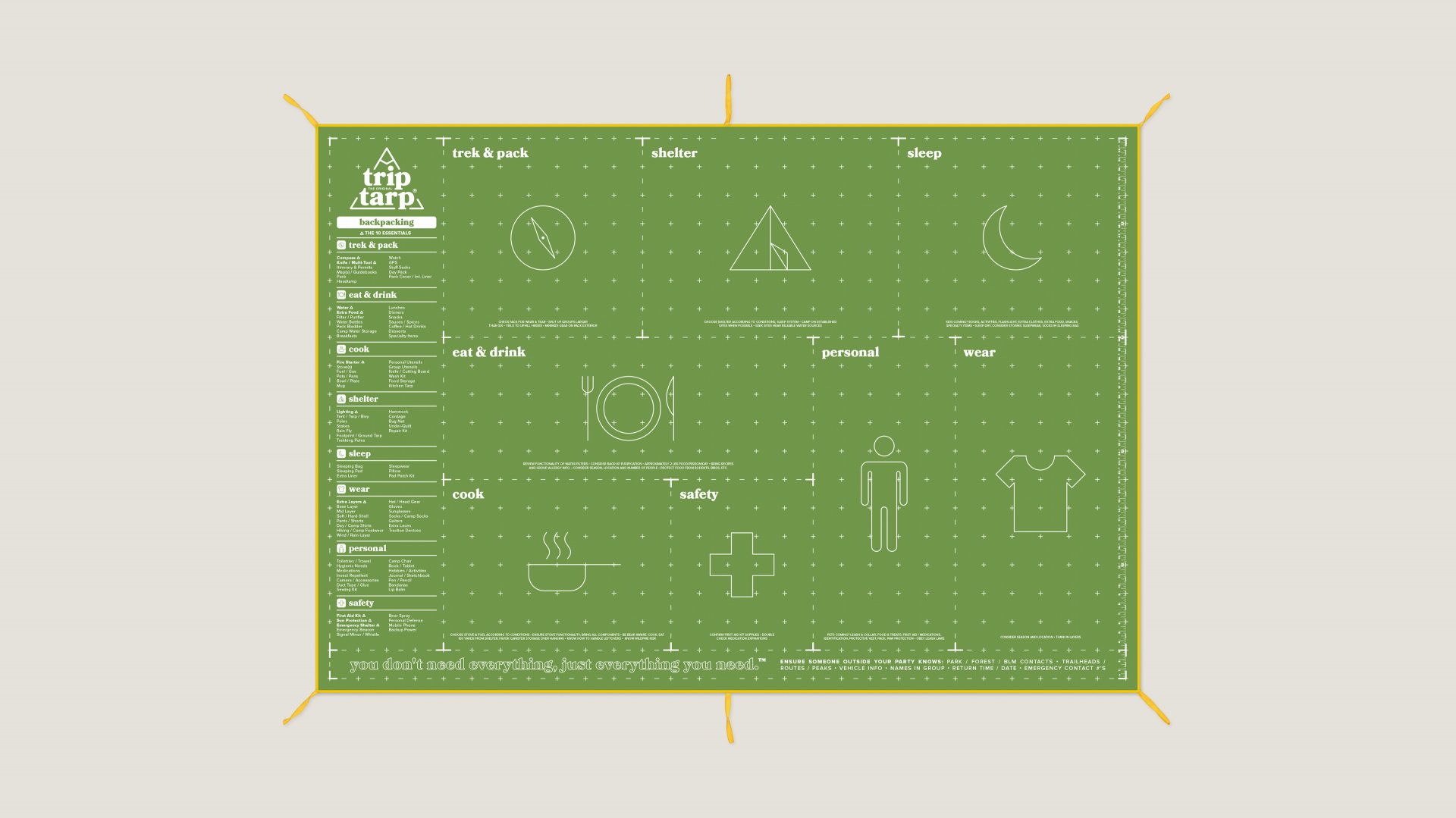 The packing area is broken into loose "Flex-Zones" to stage your gear before heading into the wild.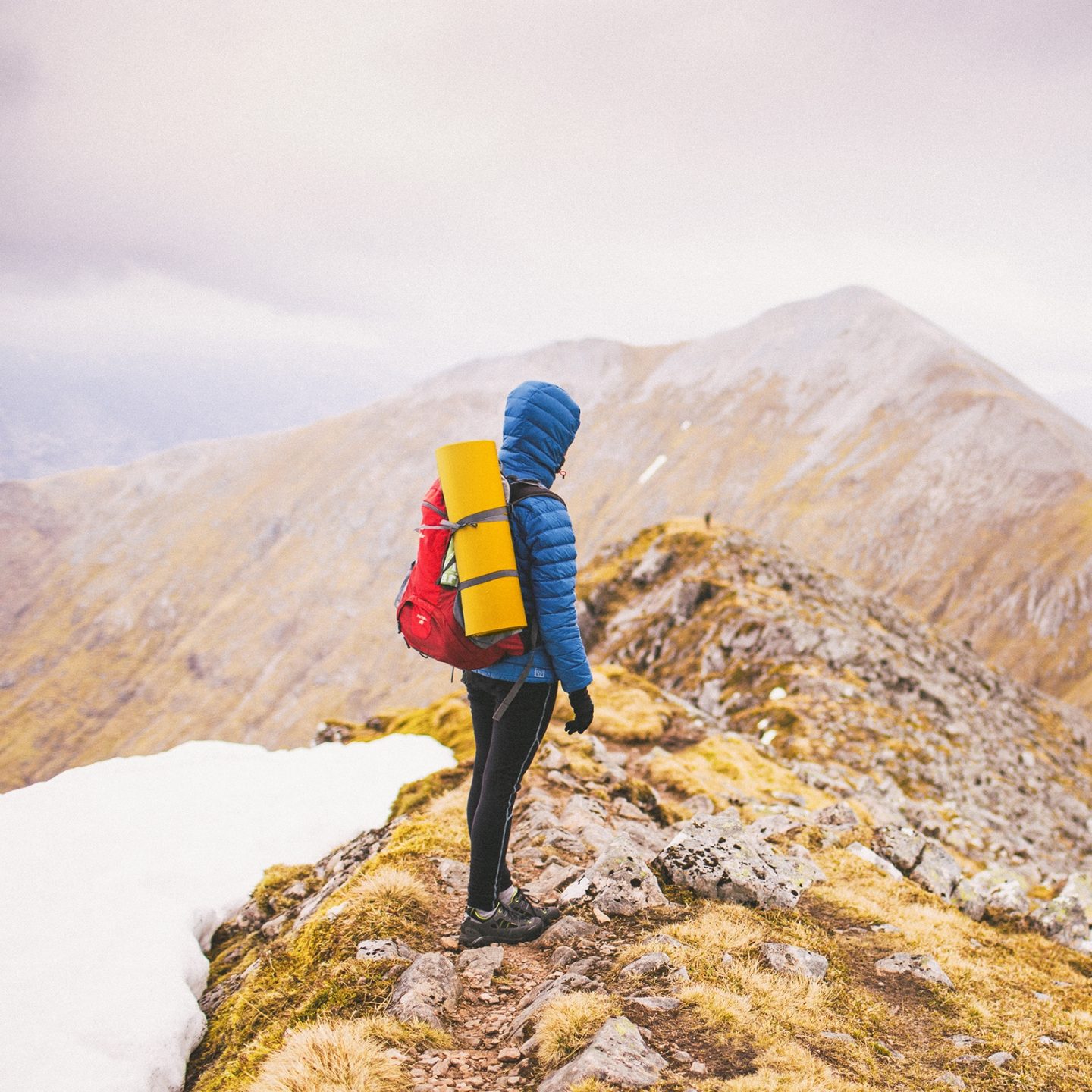 The best outdoor gear should serve multiple purposes.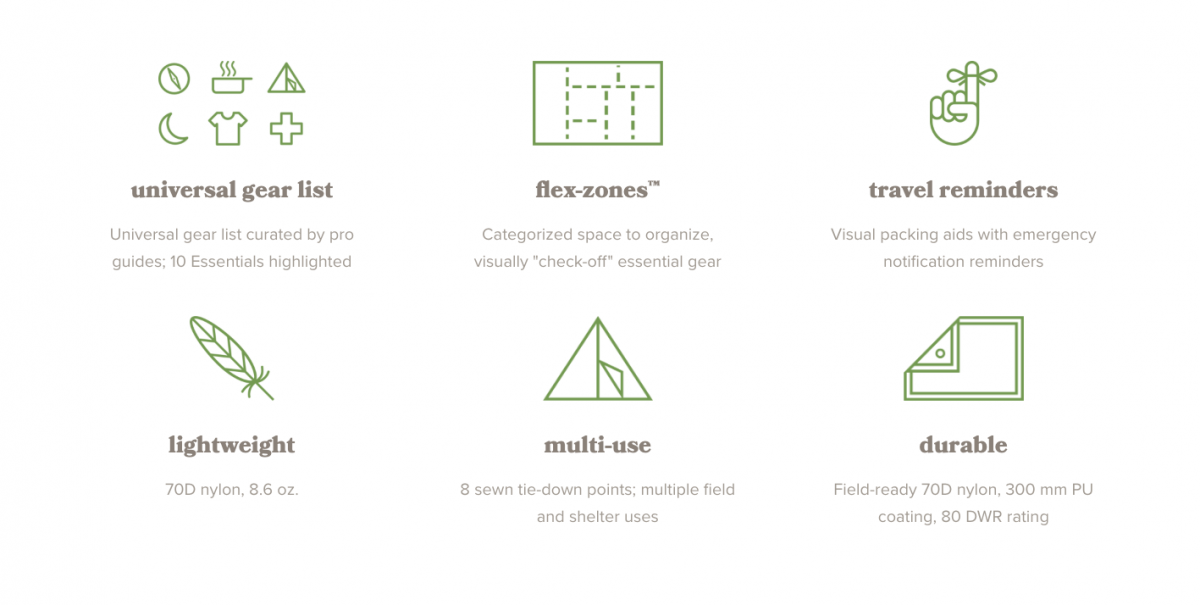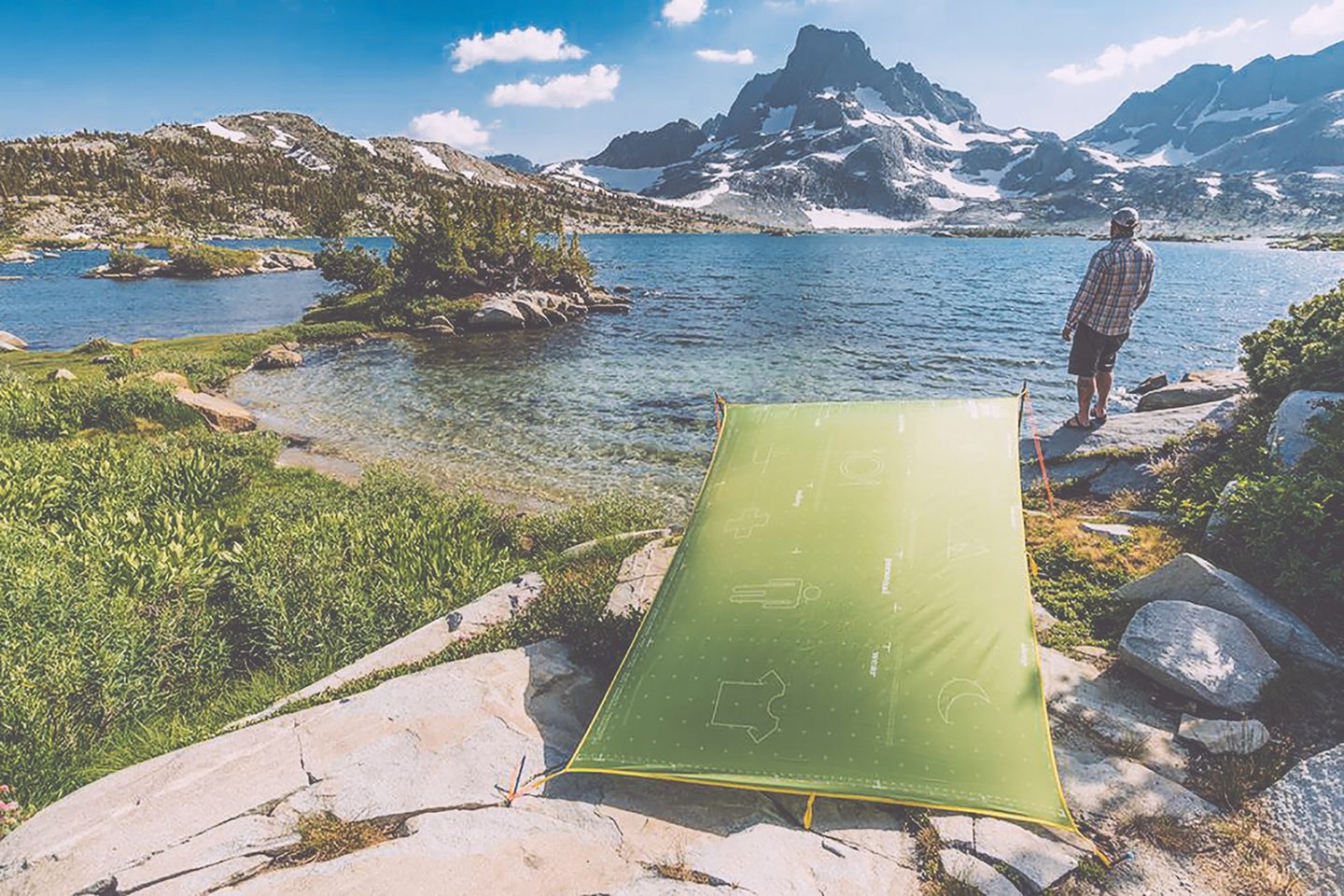 Photo by: A. Giordano
We wanted the brand to be confident and simple, so we paired a minimal, evocative mark with a memorable typeface.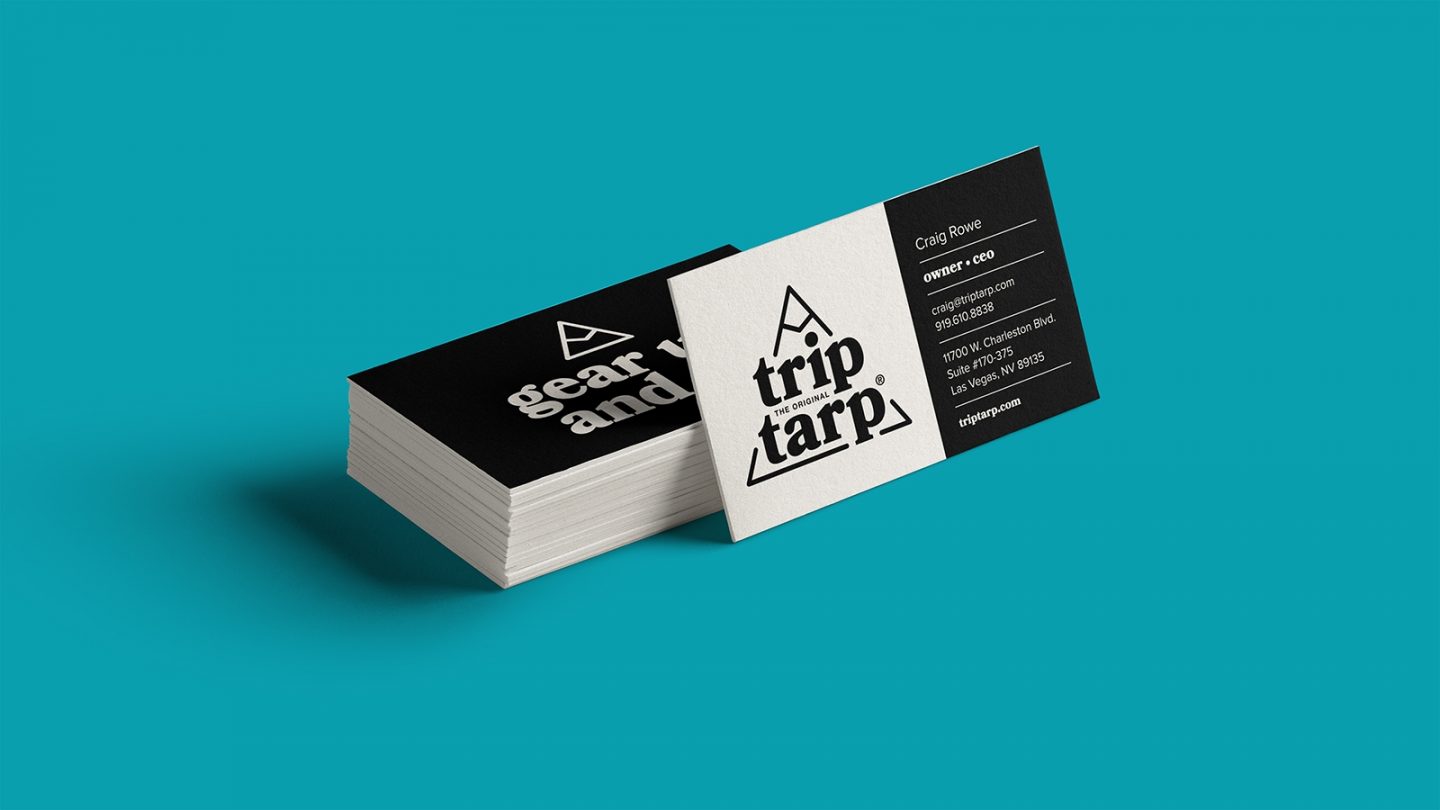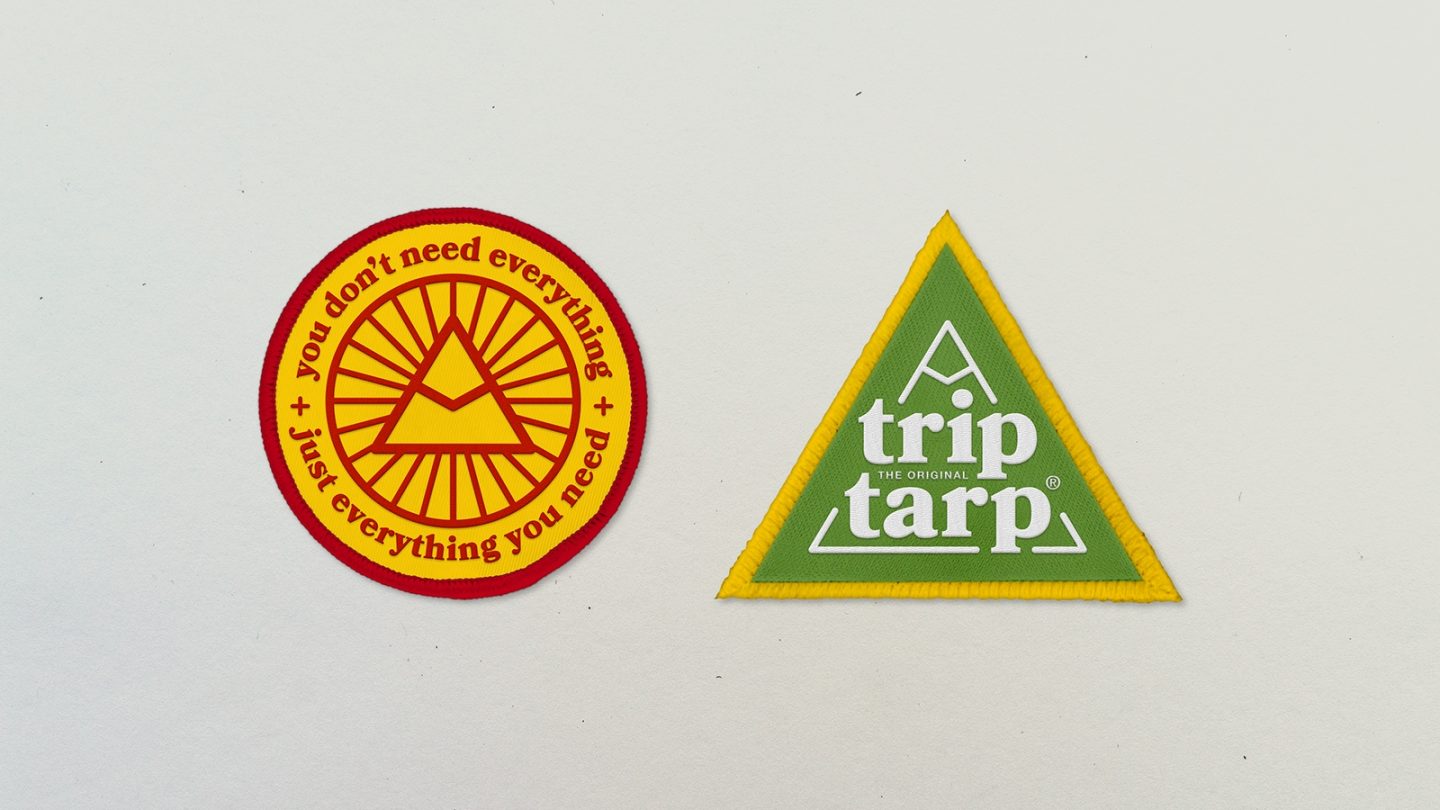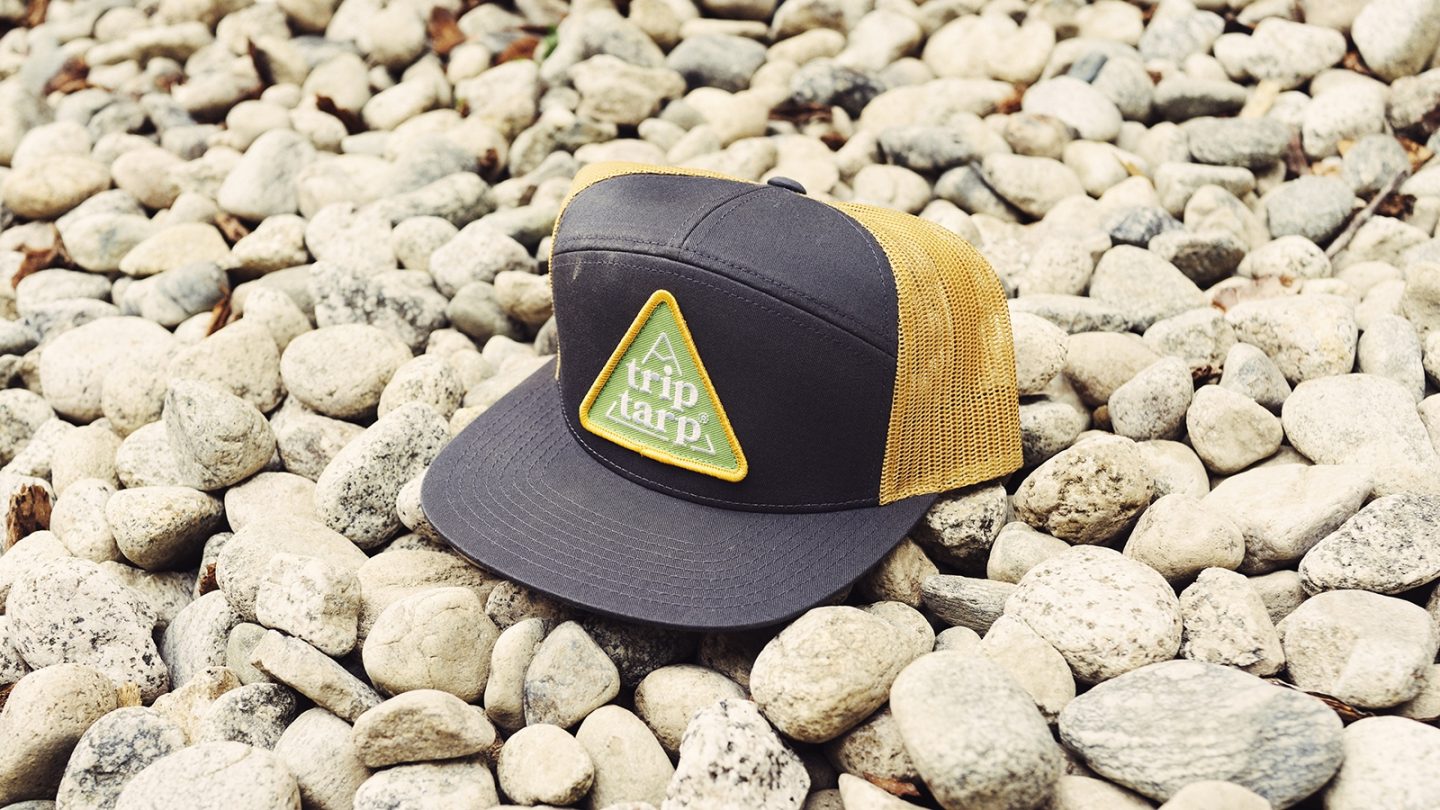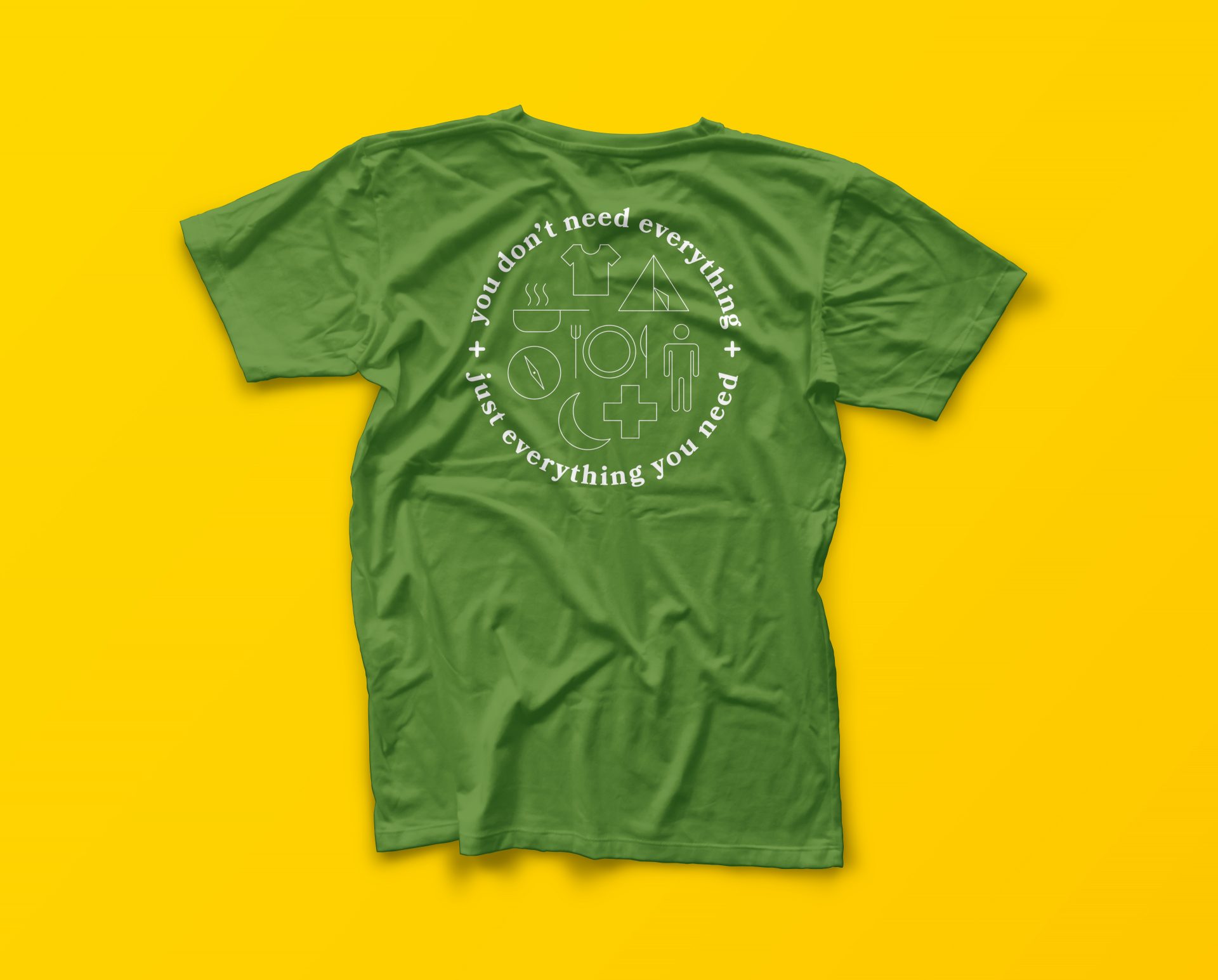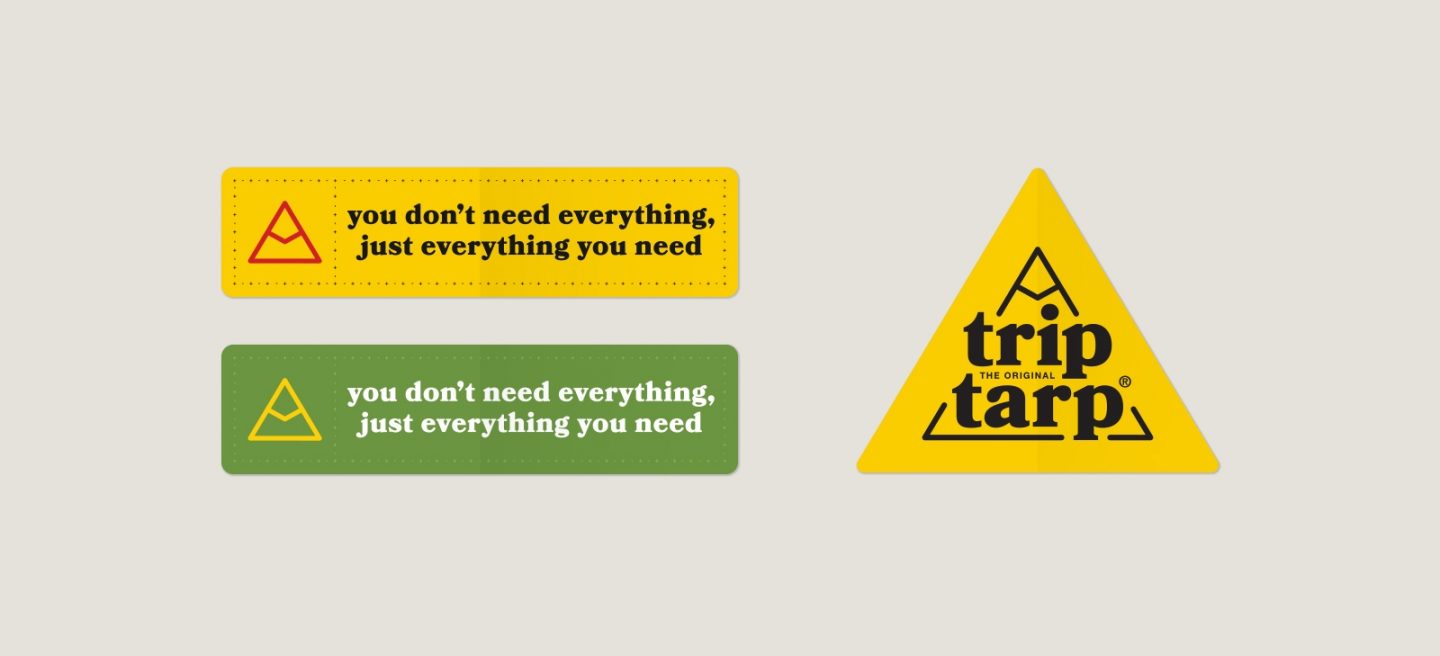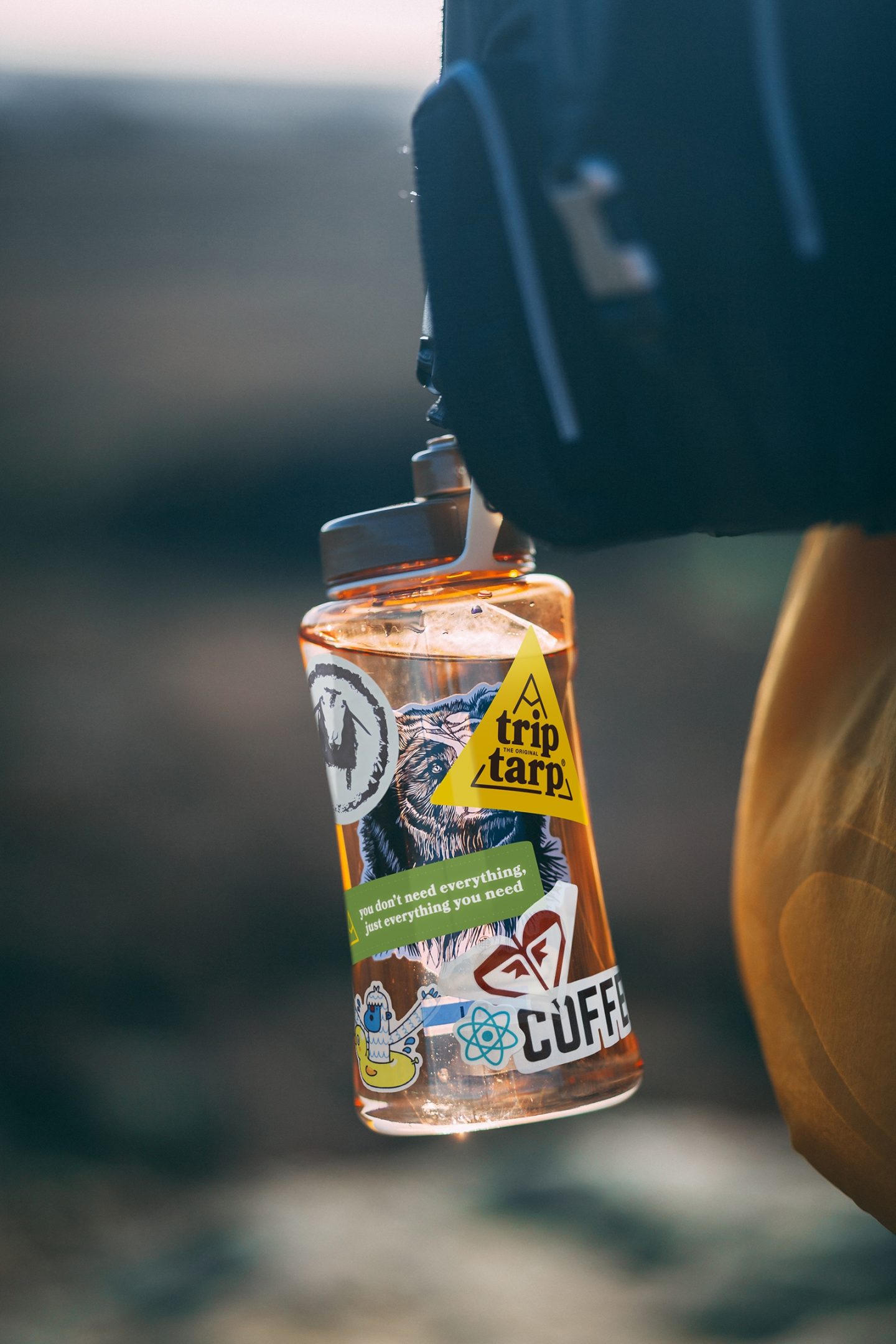 The packaging needed to match the brand's values, so we designed a reusable "stuff sack" made out of Tyvek.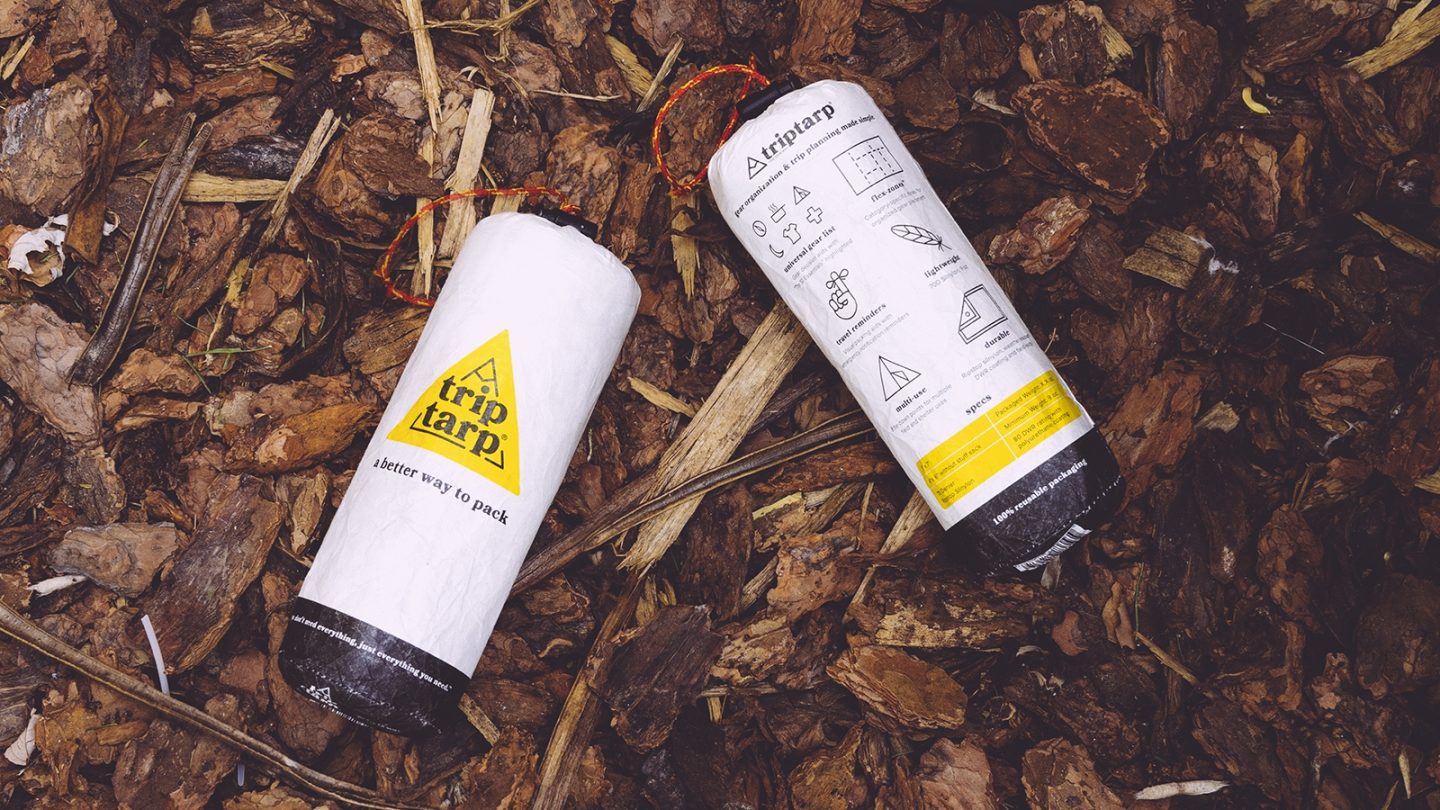 Finally, we created and executed a successful Kickstarter campaign. Here's the video we directed and produced: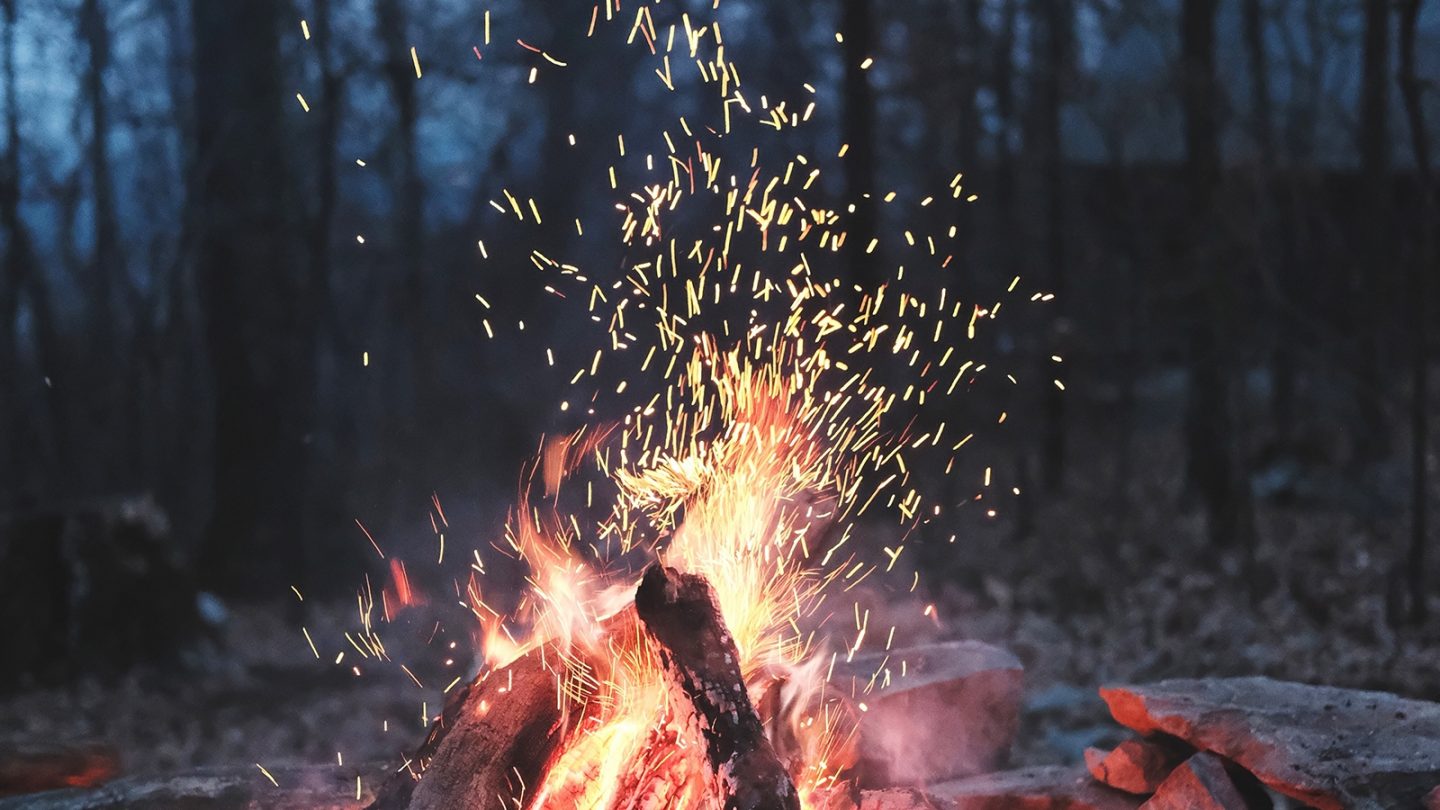 Visit TripTarp.com to learn more and grab your own.
Credits
Creative Direction

Marke Johnson & Adam Blake

Design

Marke Johnson, Adam Blake, Kyle Huninghake

Cinematography & Photography

Michael Chiarelli, Kyle Huninghake, Huckberry, A. Giordano
Acknowledgments
Special thanks to Craig Rowe, TripTarp owner and CEO, Julia & Isaac, Michael Chiarelli, and all the fans who helped our Kickstarter campaign succeed!