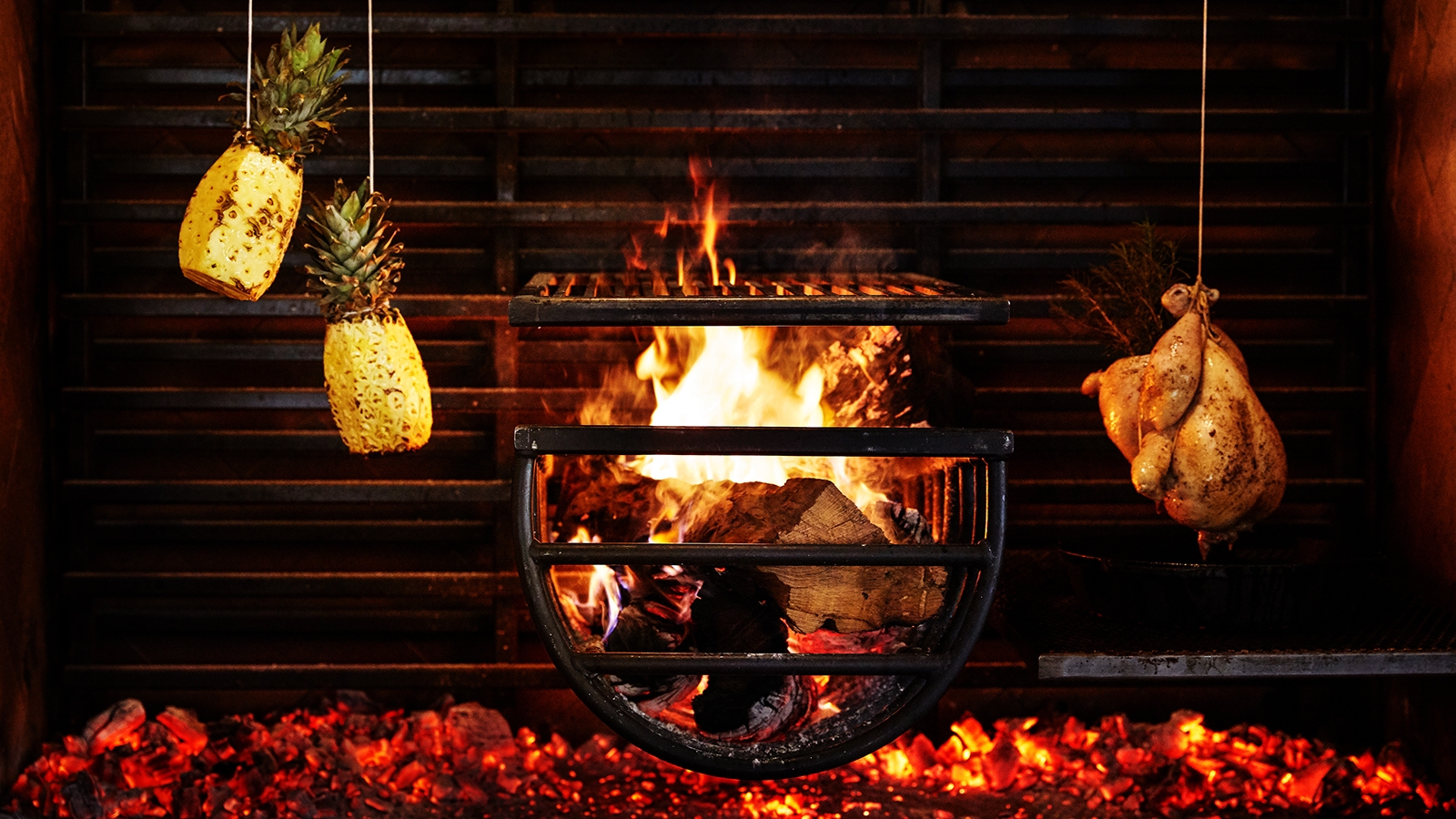 Photo by: James Baigrie
Visitors to the Plaza Pioneer Park will find two opportunities for drinks and fine dining: Ámbar and La Perla. Located on the lobby level and rooftop, respectively, they both draw from El Paso's heritage as a culinary and cultural crossroads.
For each we helped create a distinct voice, tapping into different chapters in the Plaza's storied past.
Disciplines
Naming & Branding
Logo & Visual Identity
Print Collateral
Signage & Wayfinding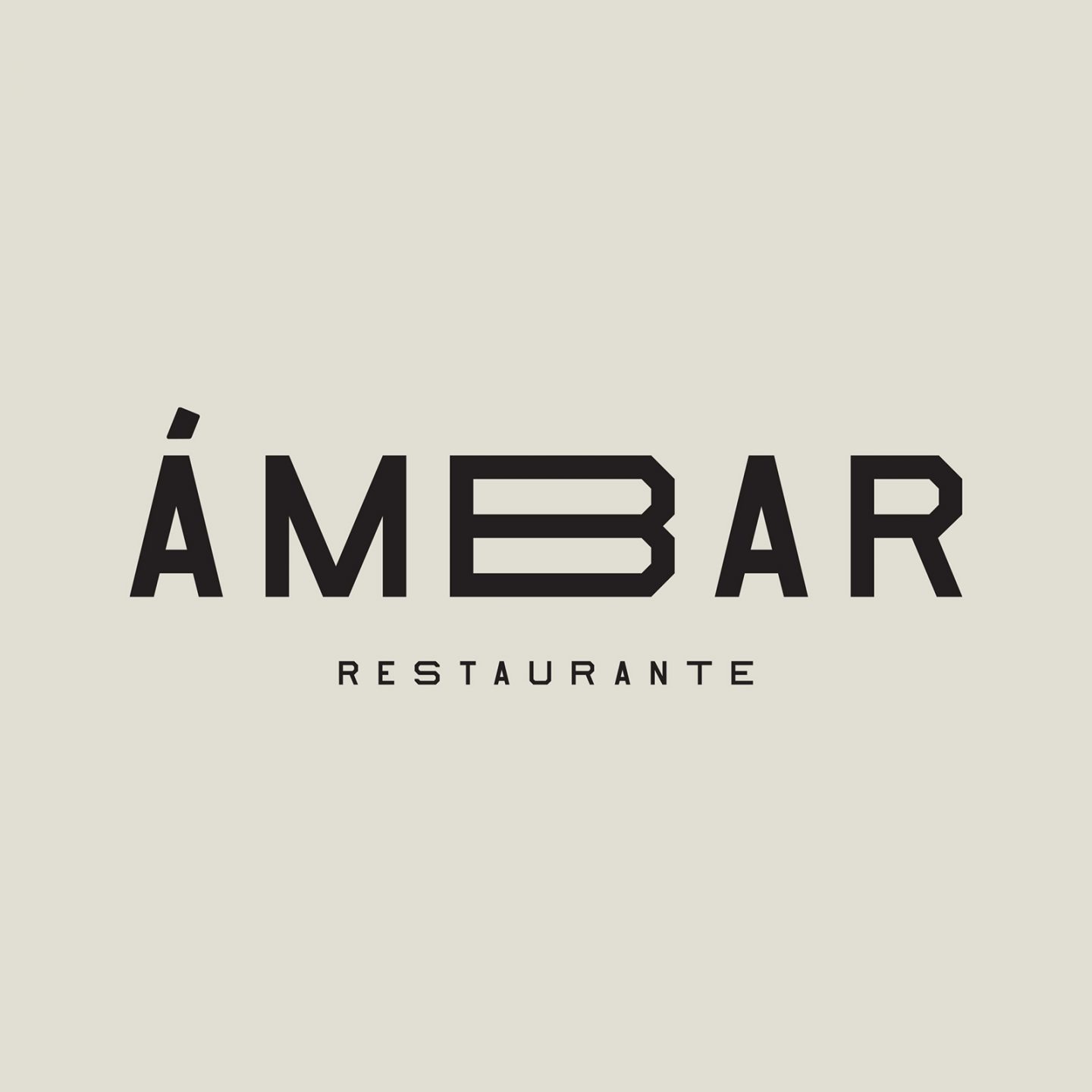 Ámbar is a dark, earthy steakhouse with open wood grills and dishes mixing centuries-old-ingredients with modern presentation.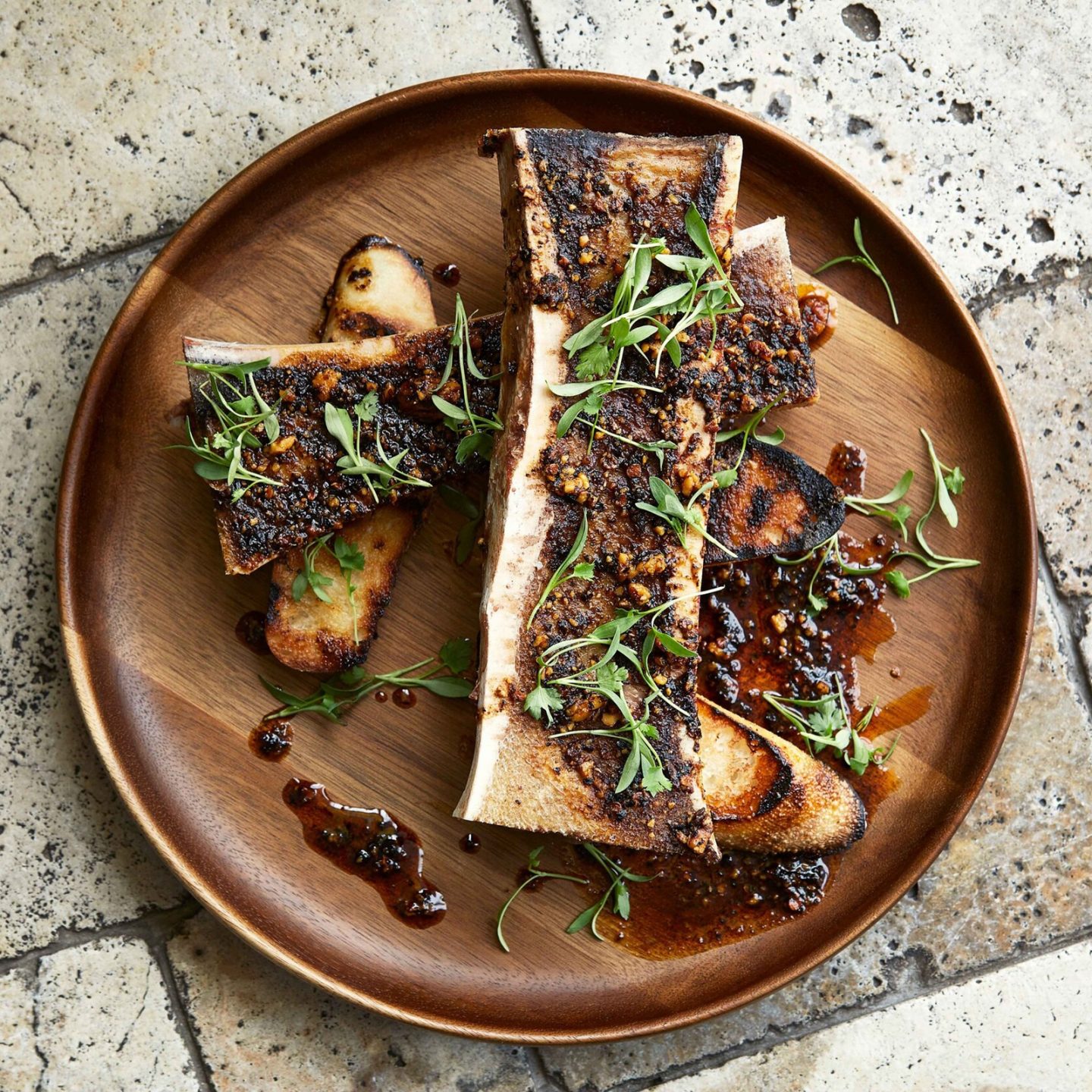 Photo by: Armando Rafael
Searching for the spirit of Ámbar, we found a fitting inspiration in the building's founder, Conrad Hilton.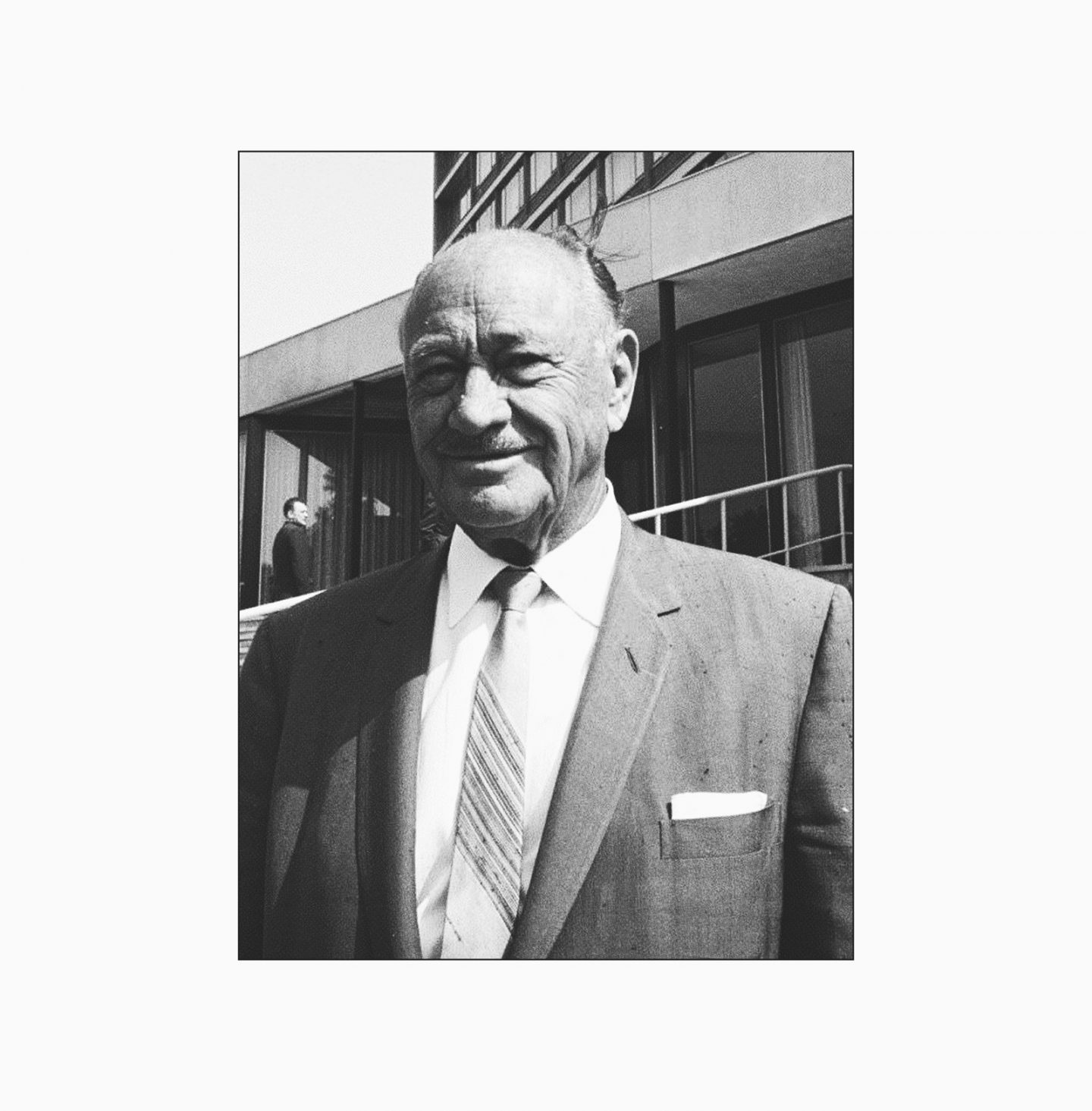 Photo by: Harry Pot
A polished and exacting hotelier, "Connie" was also known to have a playful side.
So for the logo mark we wanted something mature and confident, but with a bizarre twist.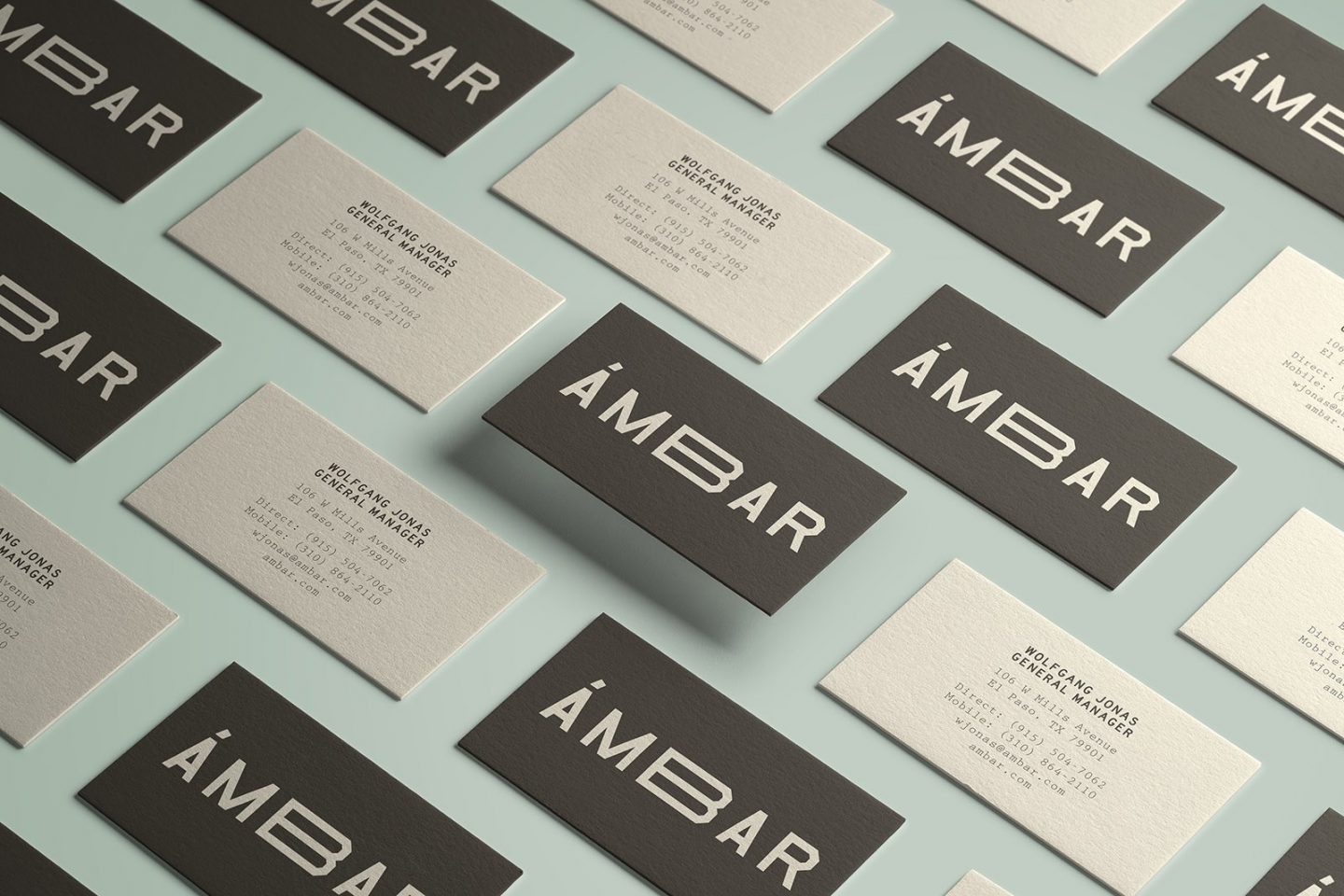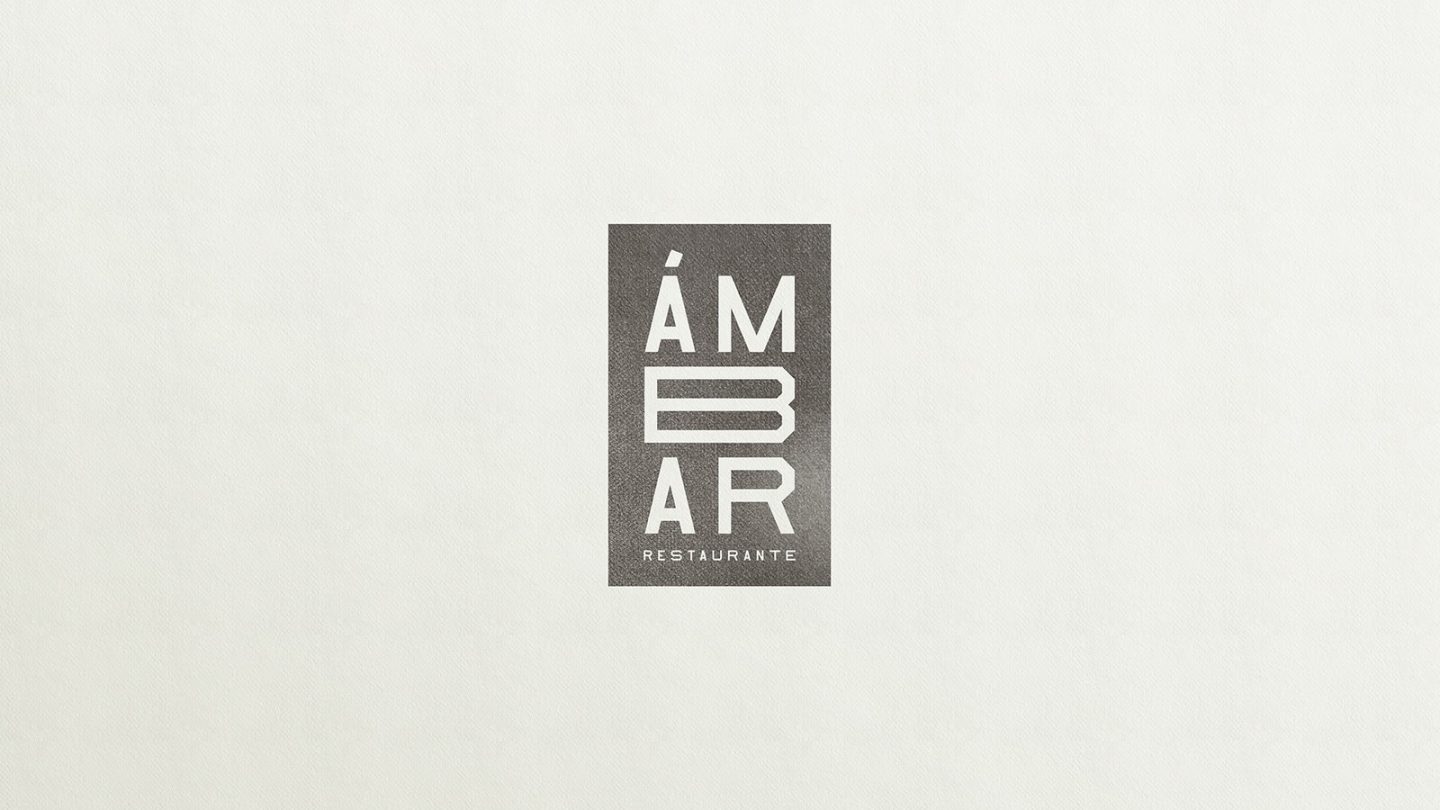 We combined minimal typography with a single elongated character, all set in a warm monochromatic palette.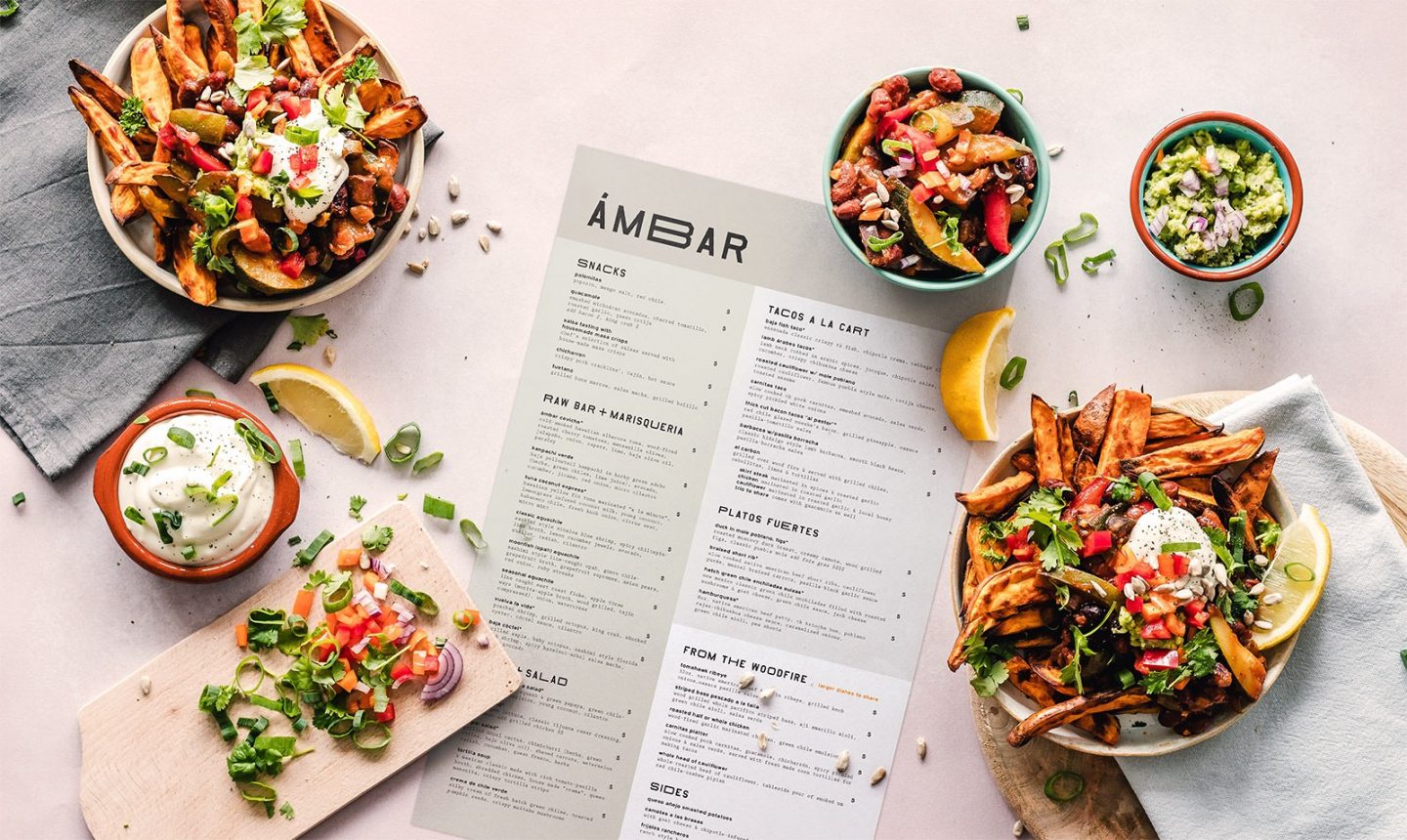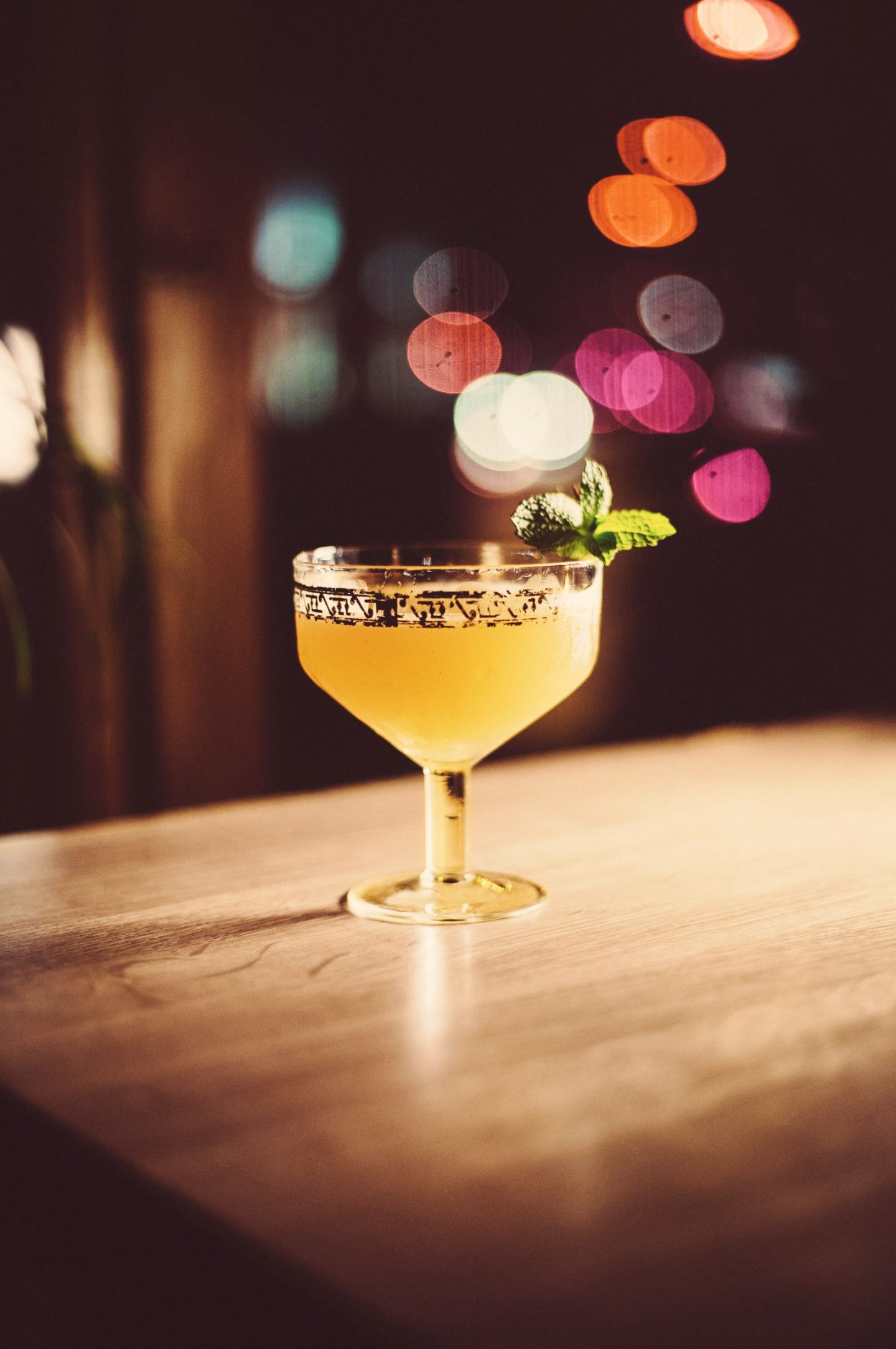 Photo by: Jakub Dziubak
The name itself—Spanish for "amber"—evokes the glow of the space, complete with a three story tequila tower.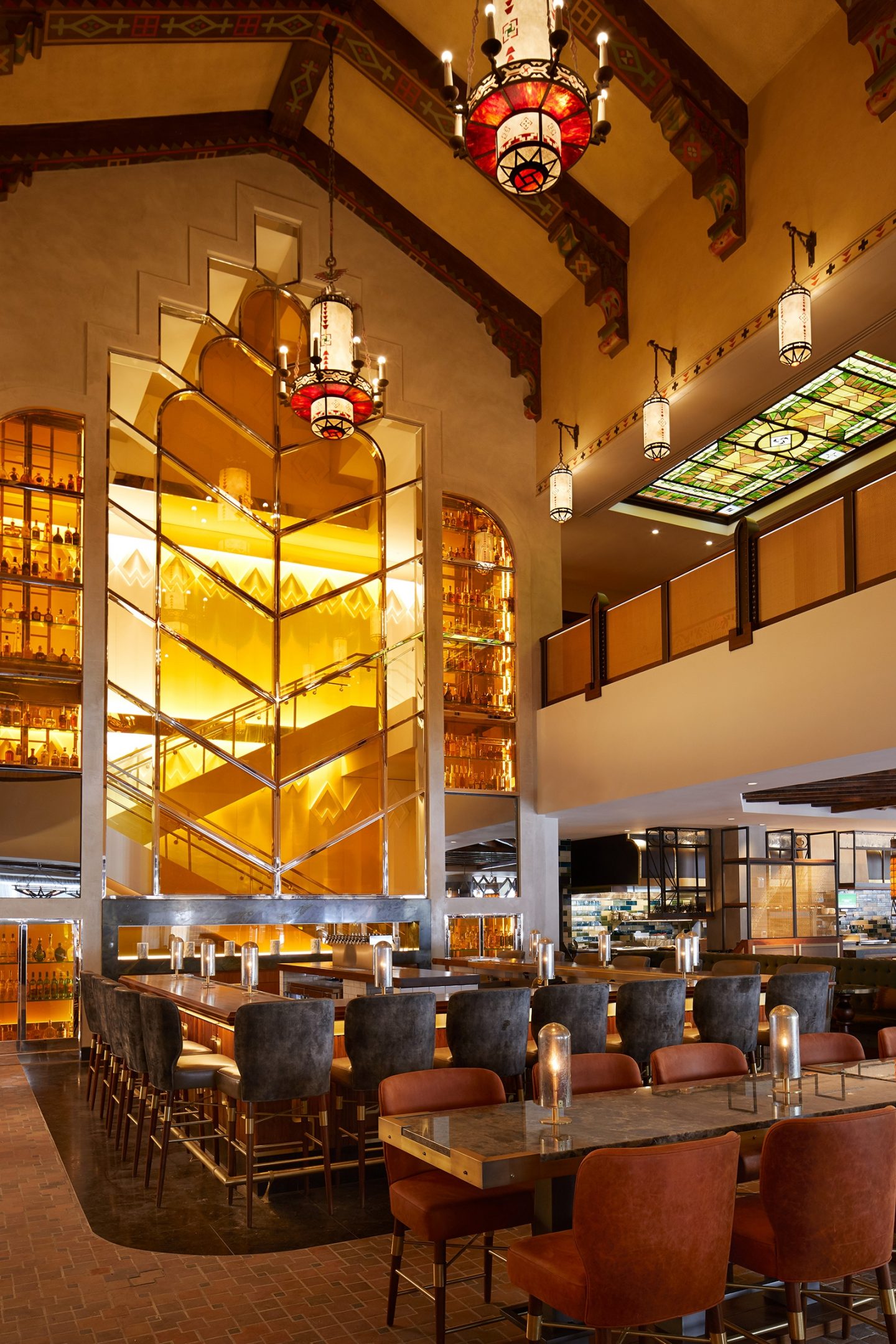 Photo by: James Baigrie
Fittingly, amber is also the resin notable for preserving treasured artifacts. We had fun with this metaphor.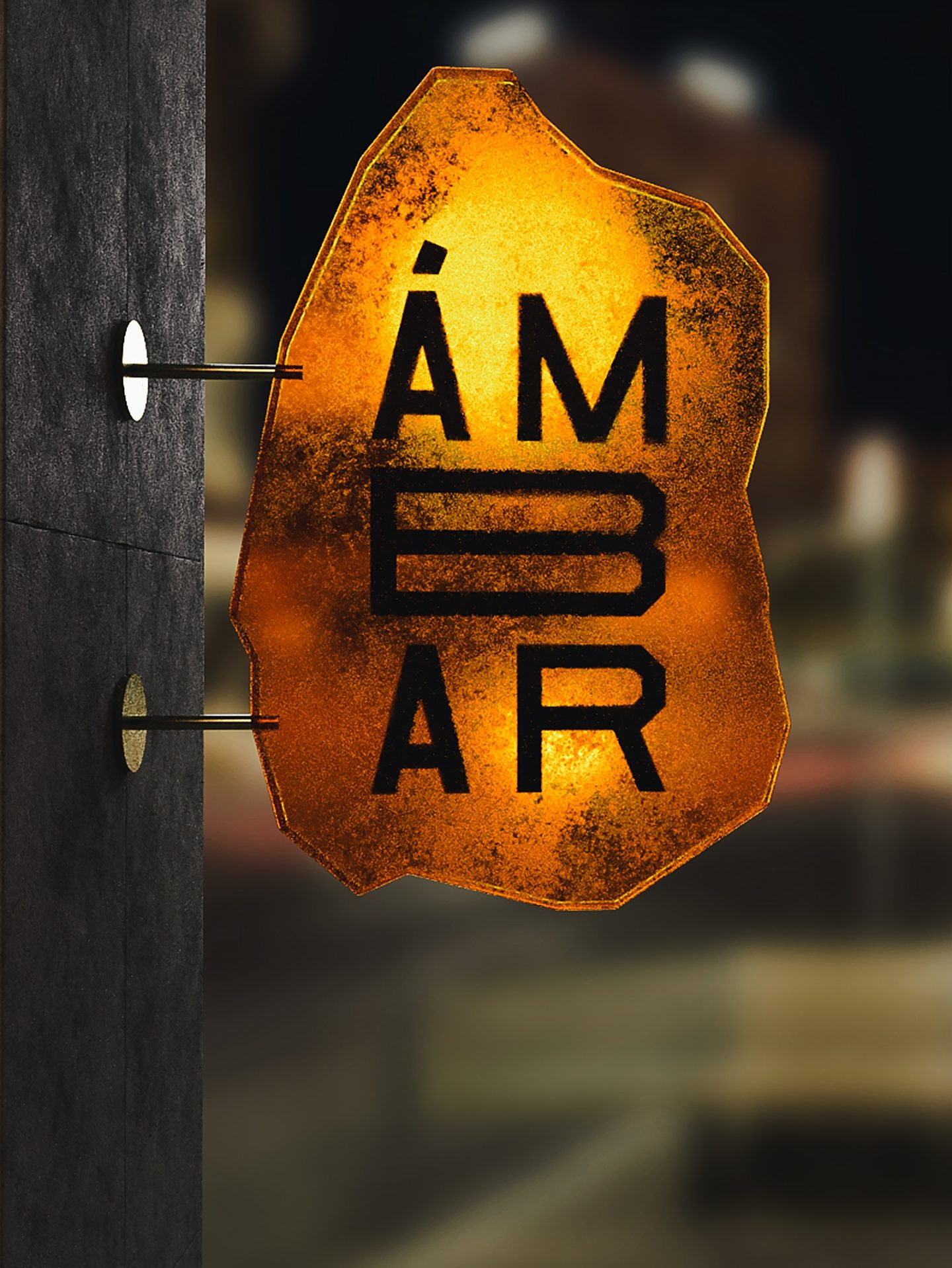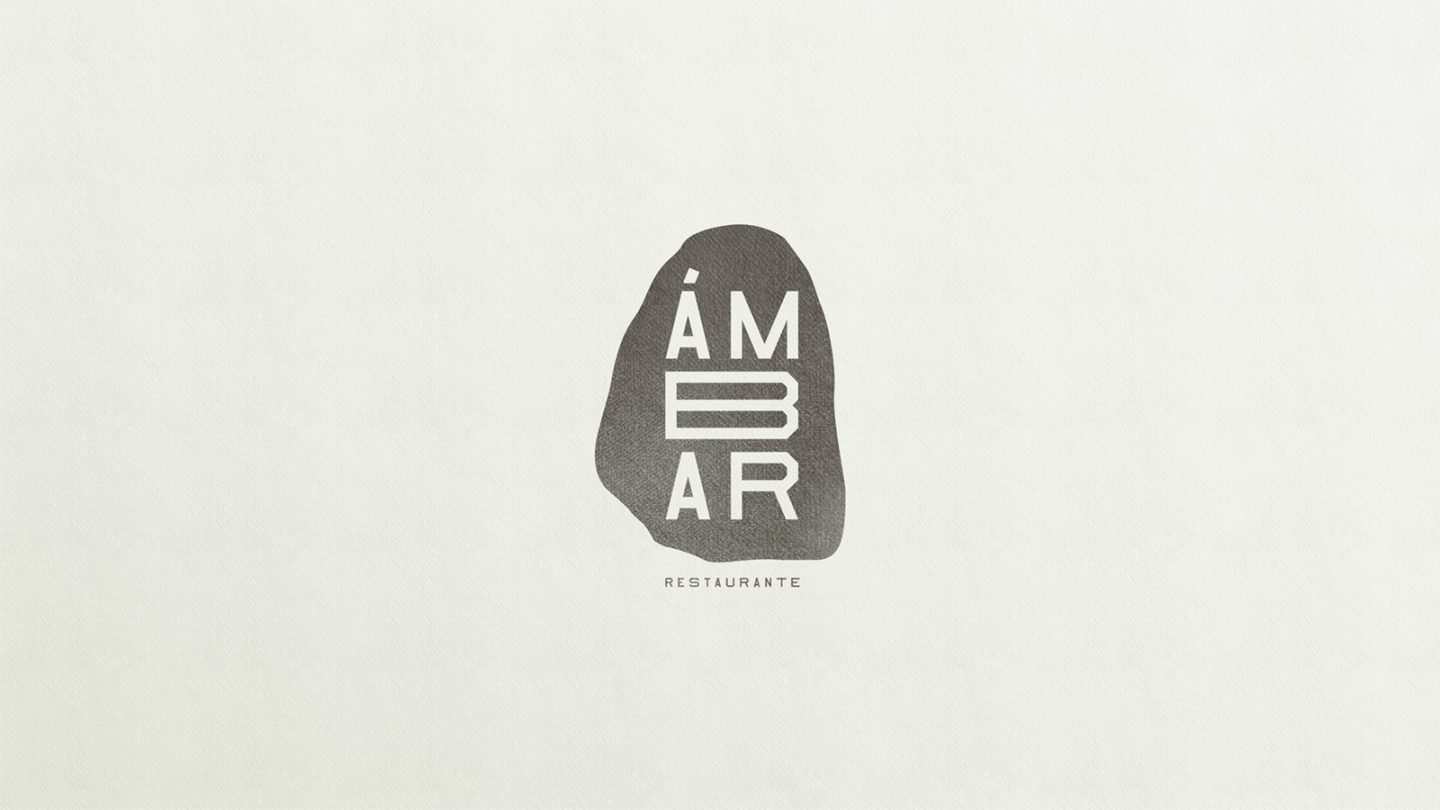 The bar book we clad in black tooled leather, with our logo floating in the middle. The letters are translucent windows peaking into the interior pages.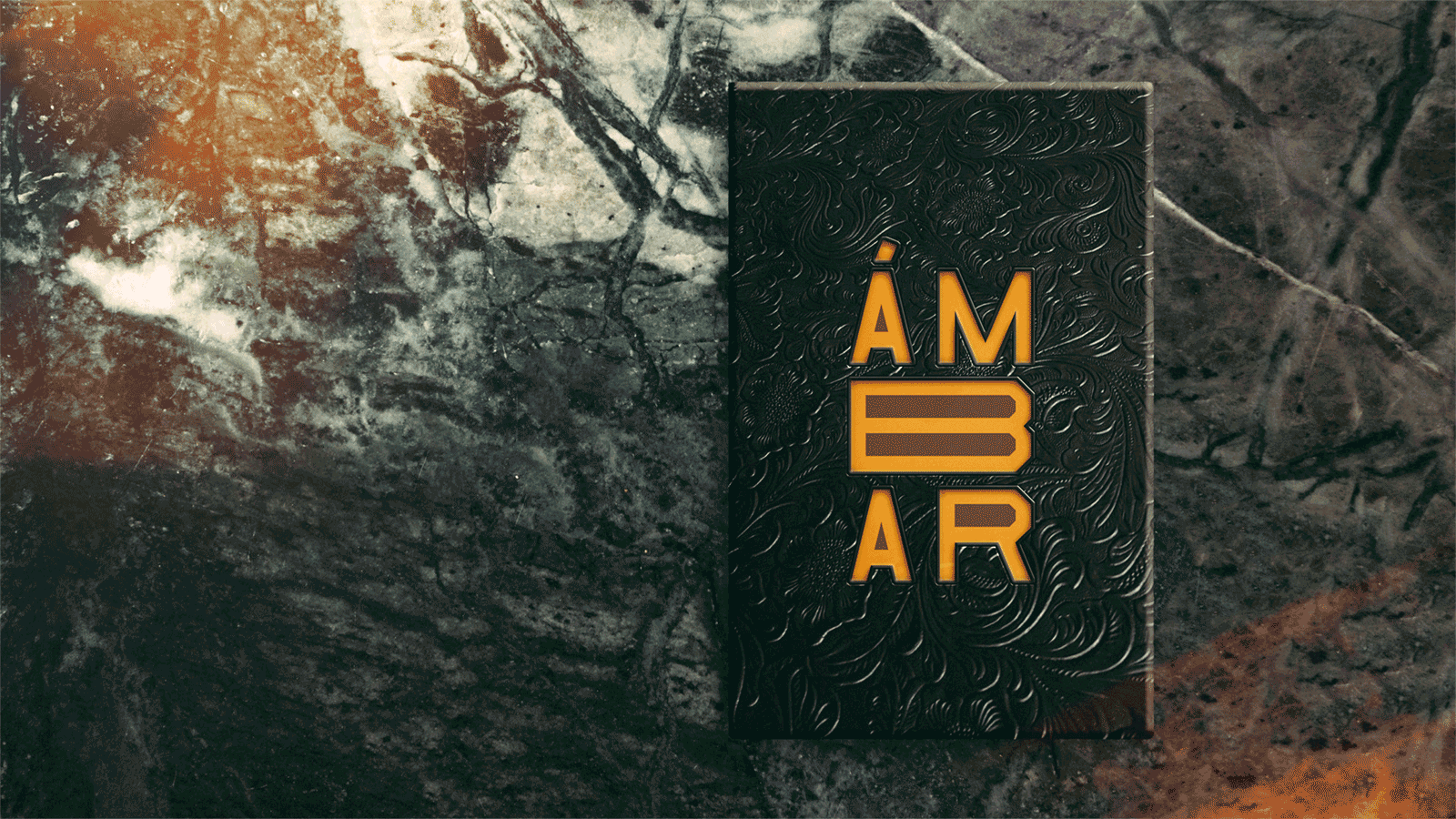 The geometries within the logo provided us some interesting negative space in and around each letter. We multiplied these shapes into an intricate kaleidoscopic pattern.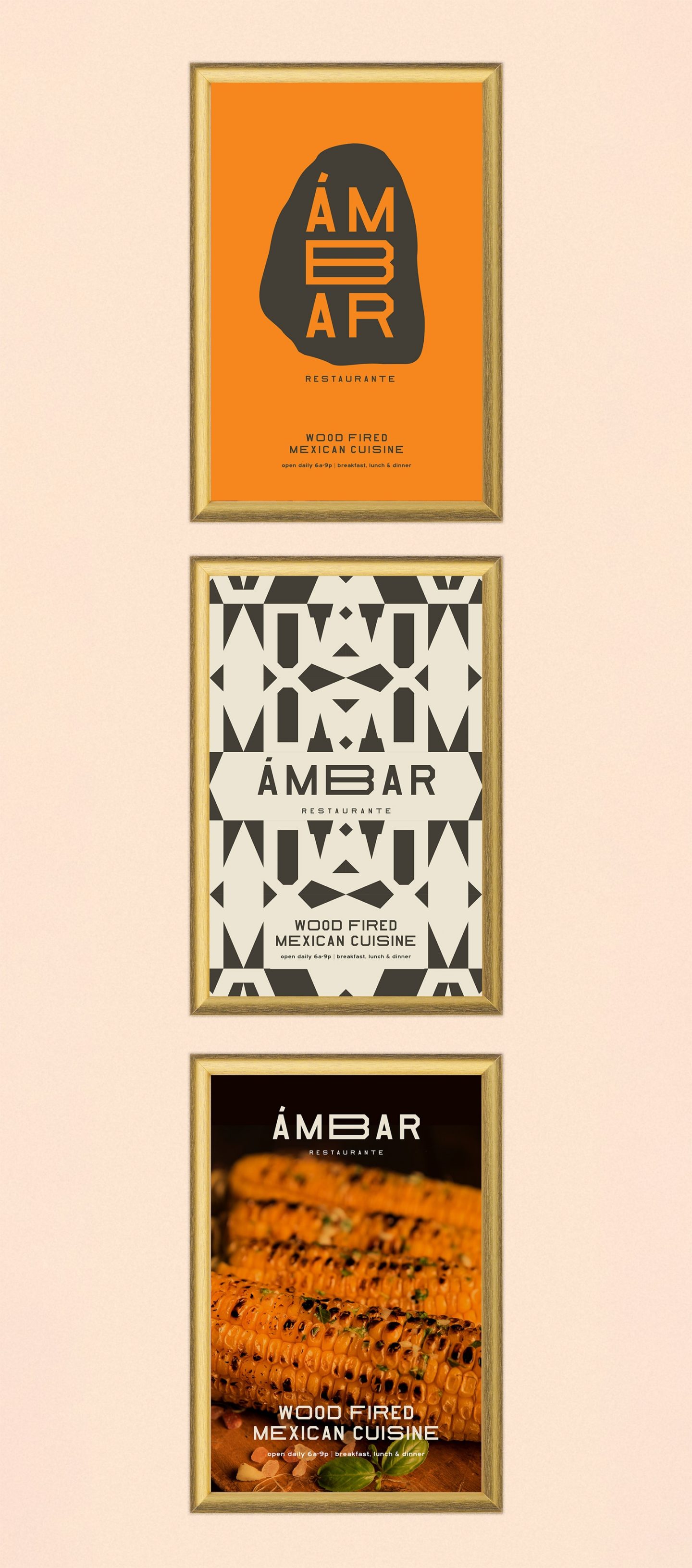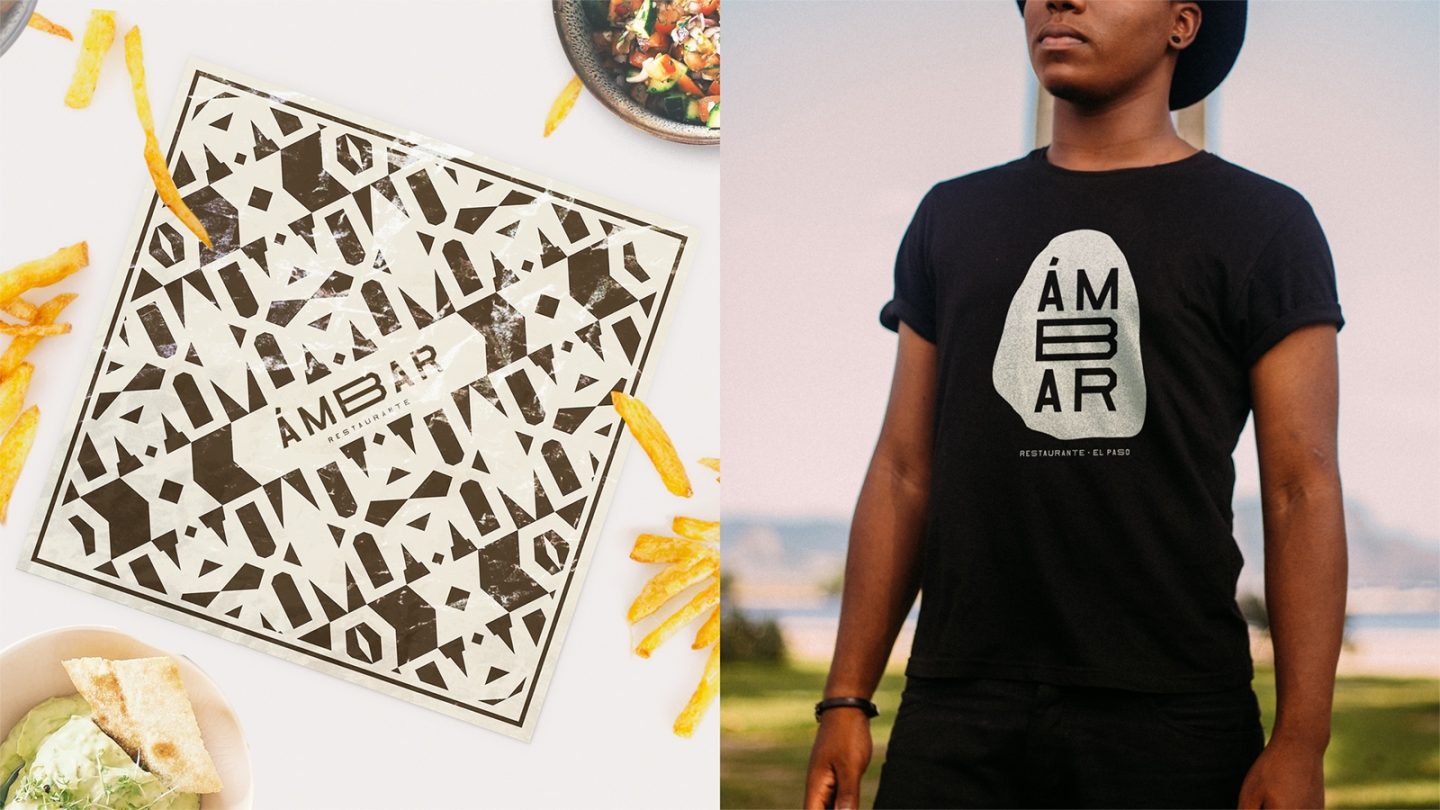 Photo by: Henri Meilhac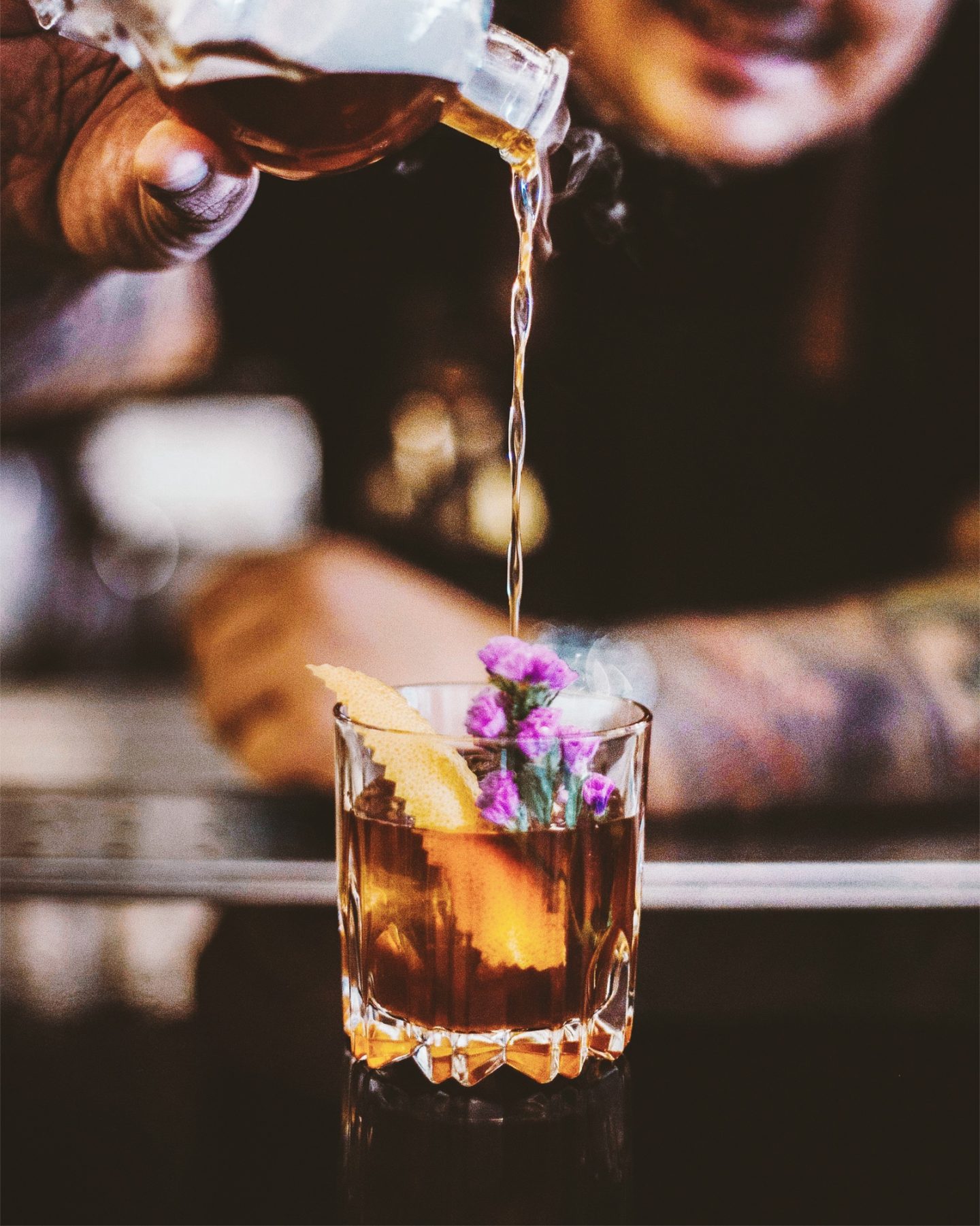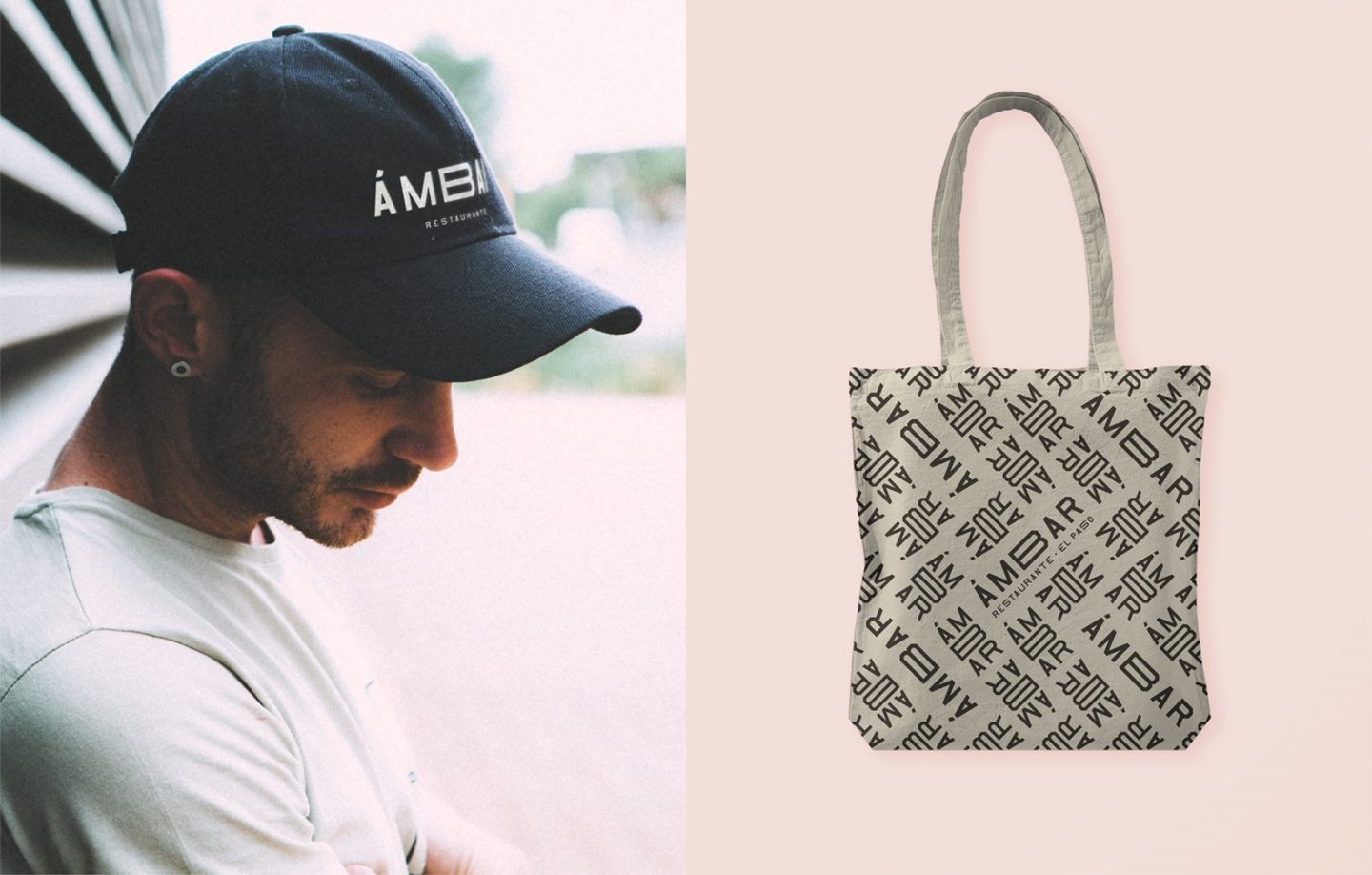 Call 915.440.0051 for reservations the next time you're in El Paso.
¡Salud!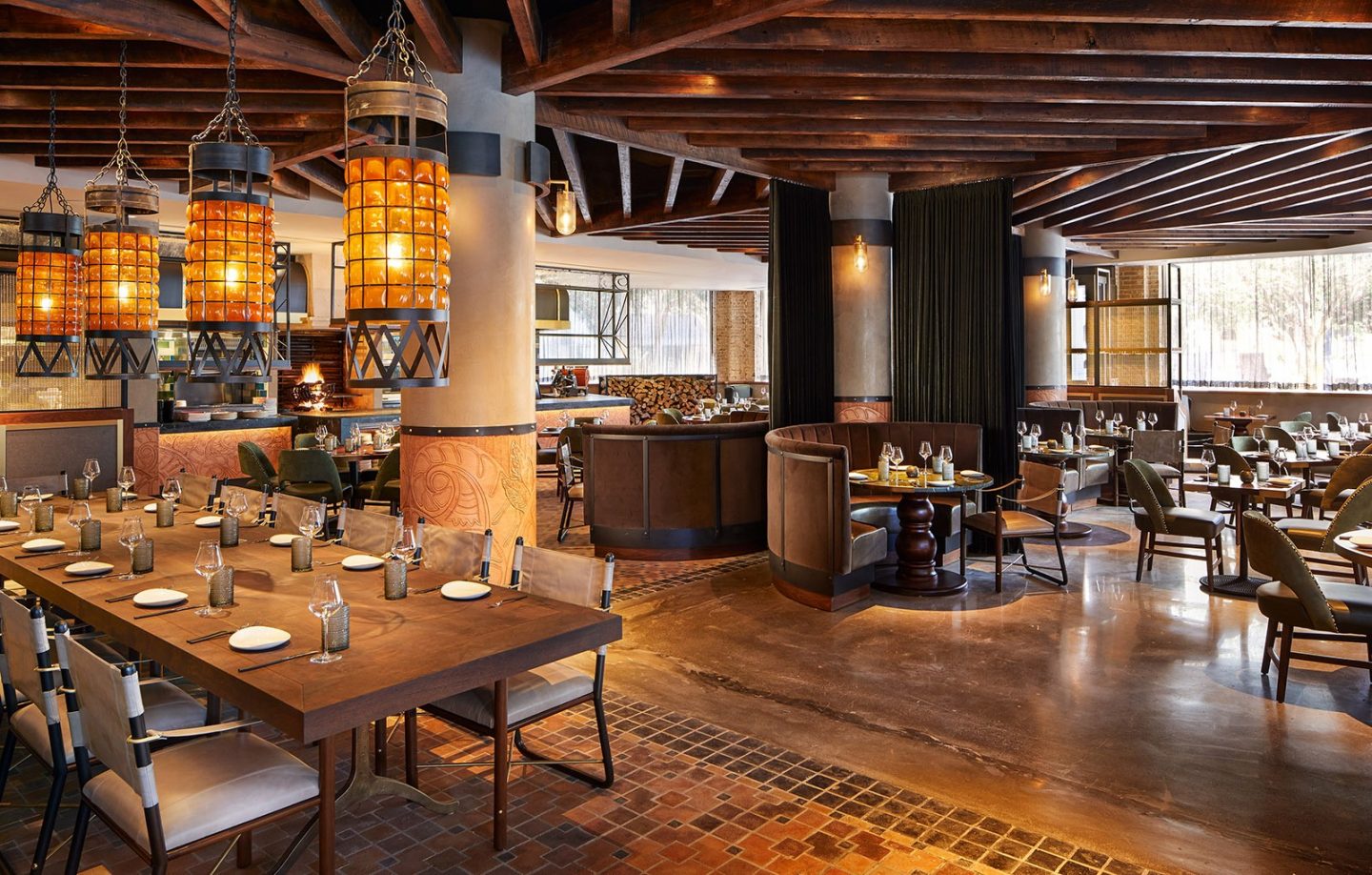 Photo by: James Baigrie
Credits
Creative Direction

Marke Johnson
Adam Blake


Art Direction

Adam Blake

Design

Kyle Huninghake
Adam Blake
Marke Johnson

Project Manager

Kim Johnson

Architecture & Interior Design
Acknowledgments
Special thanks to Paul Foster for his vision and dedication, not only to the Plaza Hotel, but to revitalizing El Paso. Thanks to William Kell for shepherding this project to completion, and to Hersha Hospitality Management for their incredible execution.