Justin Devillier is one of New Orleans most celebrated young chefs, recently winning the James Beard award. Justine is the highly-anticipated new restaurant from he and partner Mia Freiberger-Devillier (the incredible husband-wife team behind La Petite Grocery and Balise).
We partnered with architecture and interior design studio Farouki Farouki to create this new Vieux Carré gem.
Disciplines
Naming & Branding
Logo & Visual Identity
Print Collateral
Signage & Wayfinding
Interior Art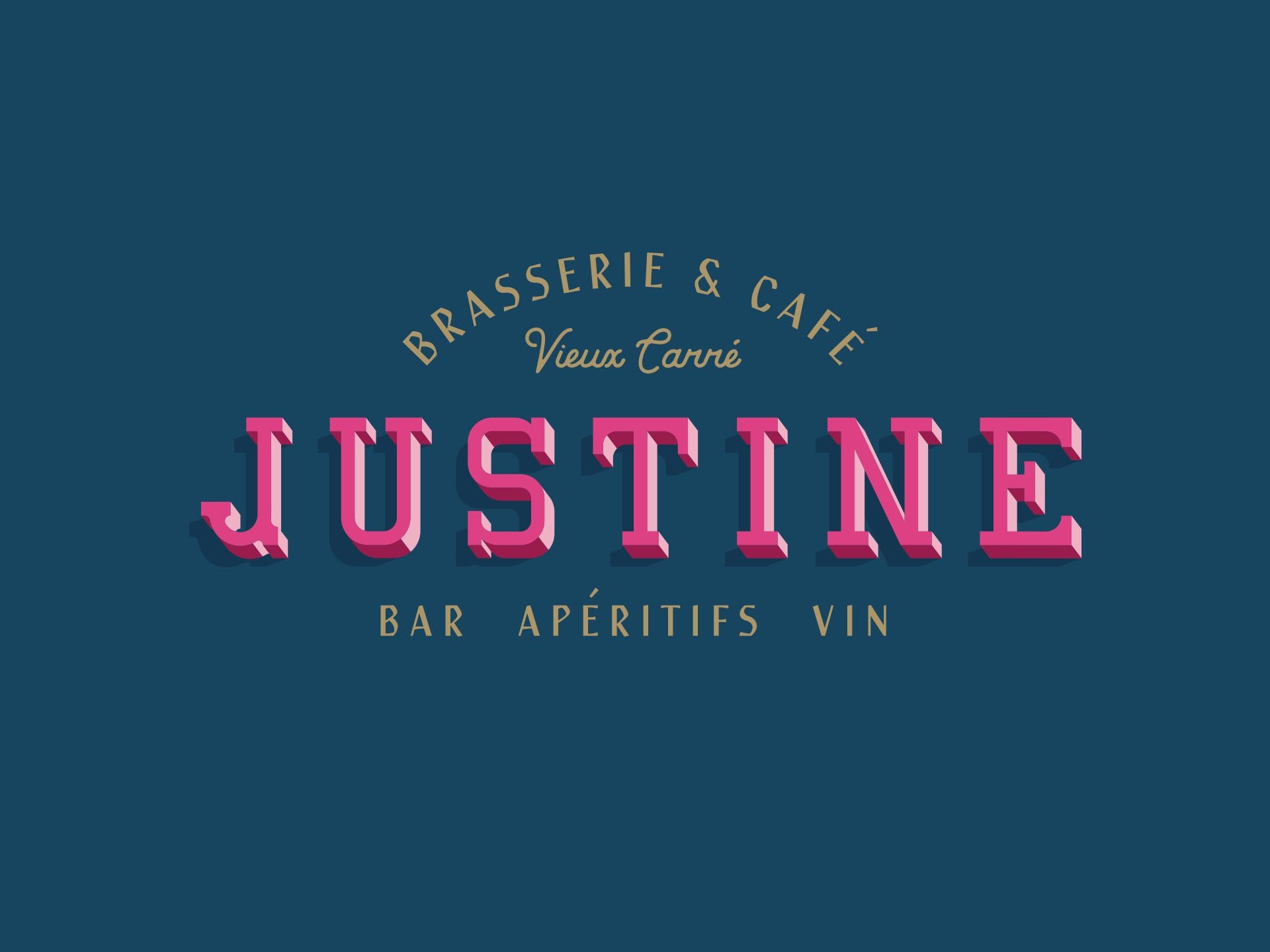 Justine is New Orleans' most-anticipated new restaurant from Mia Freiberger-Devillier and James Beard award-winning chef Justin Devillier.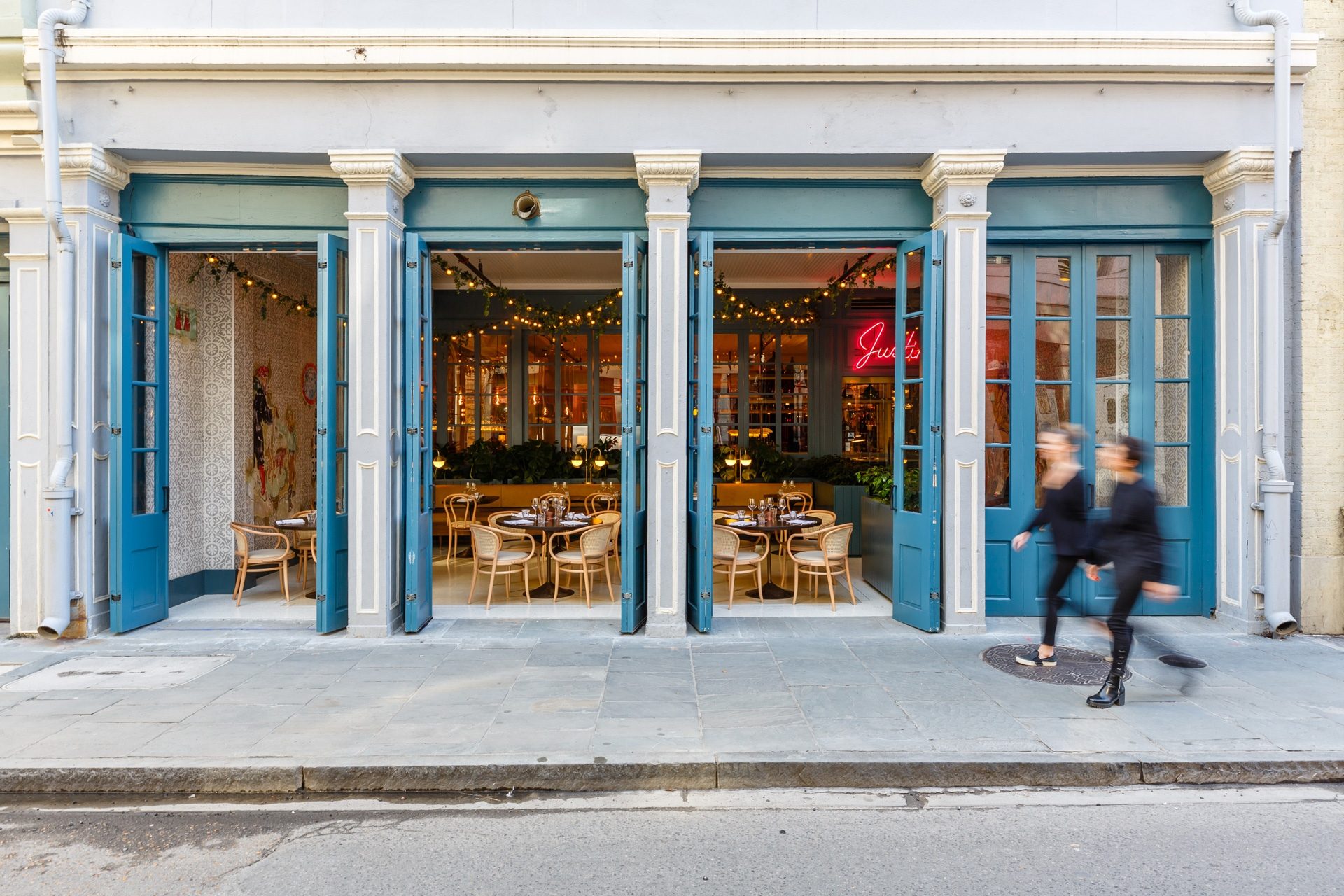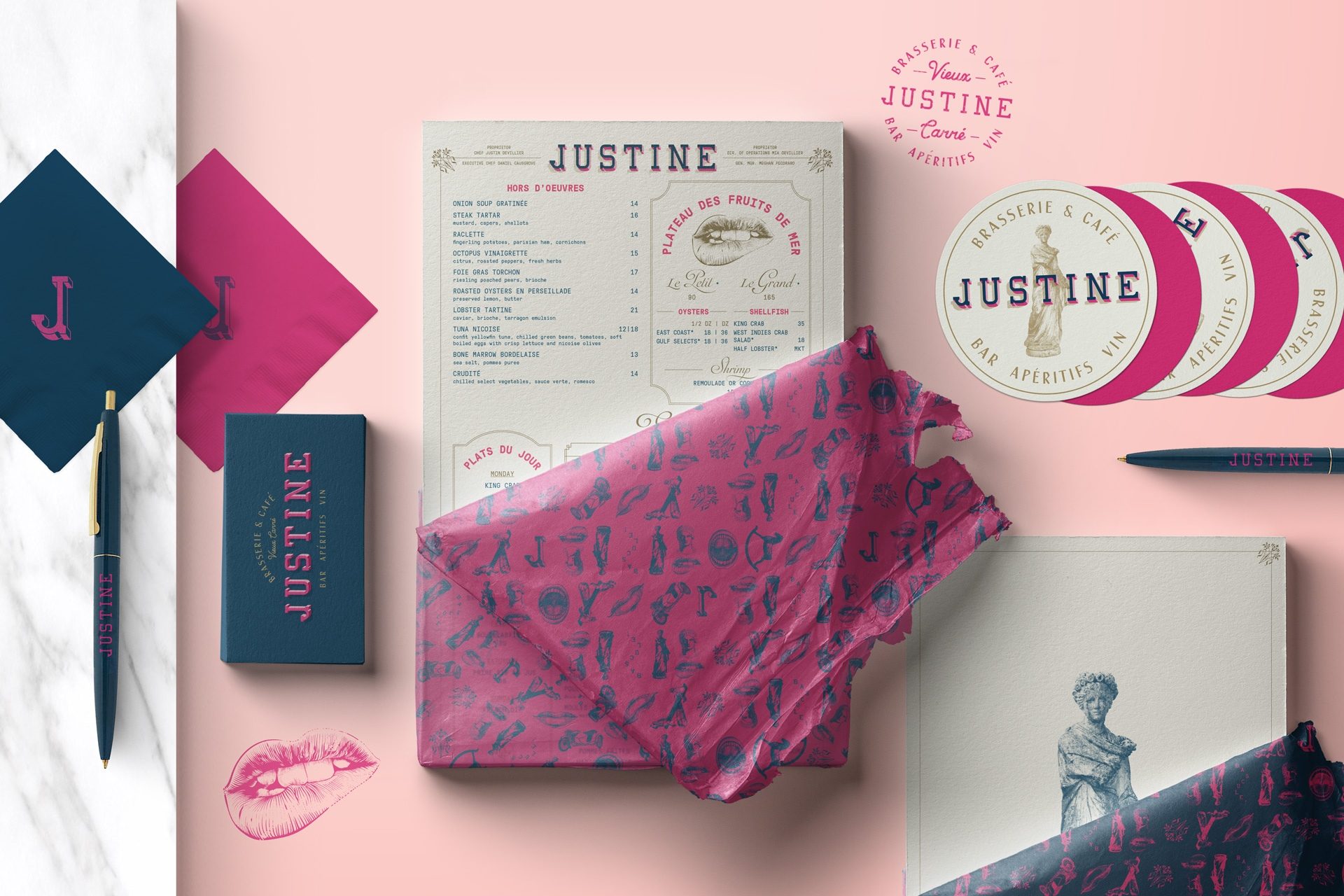 The design pays homage to classic French styling, while playfully subverting expectations with an irreverent sense of New Orleans joie de vivre.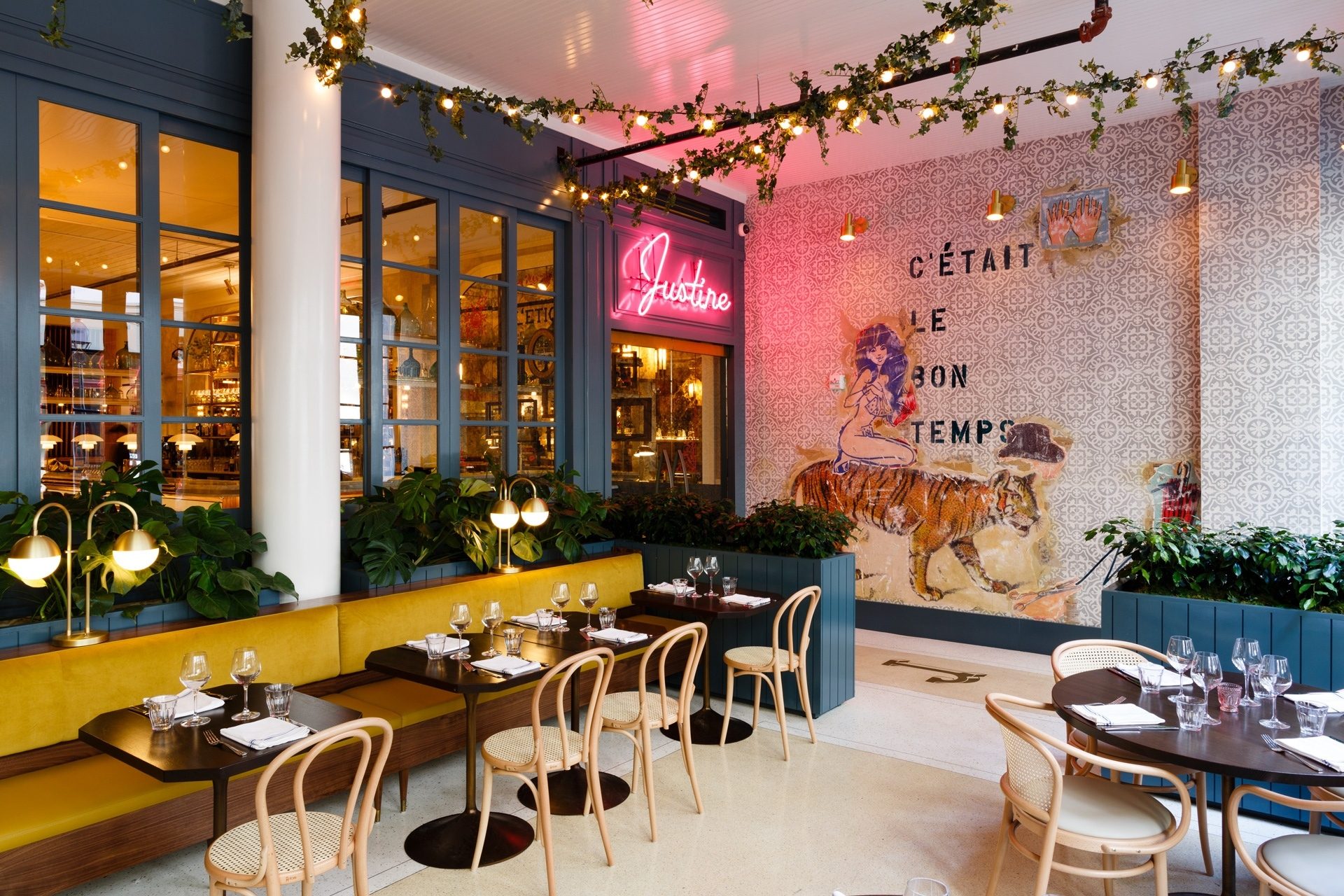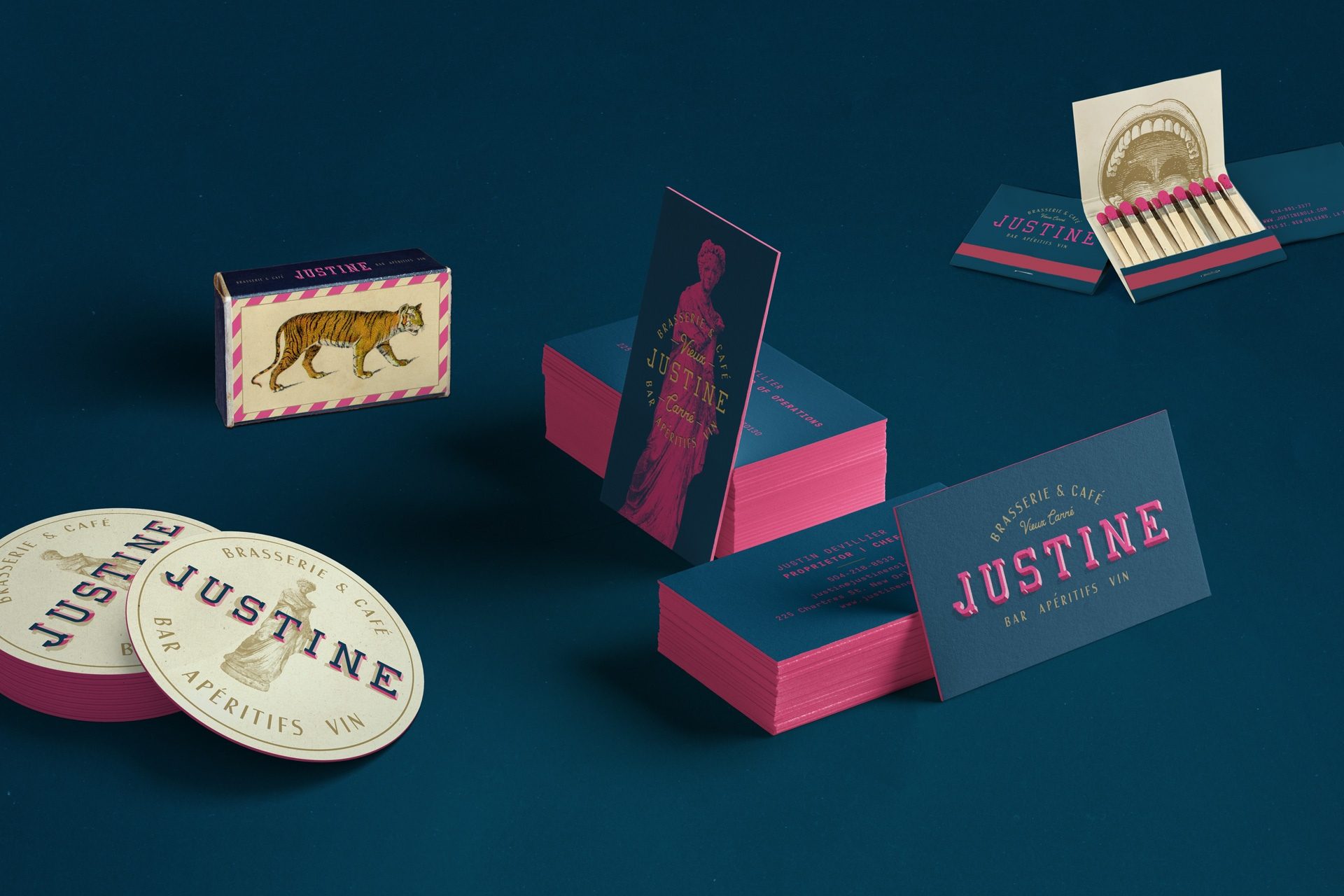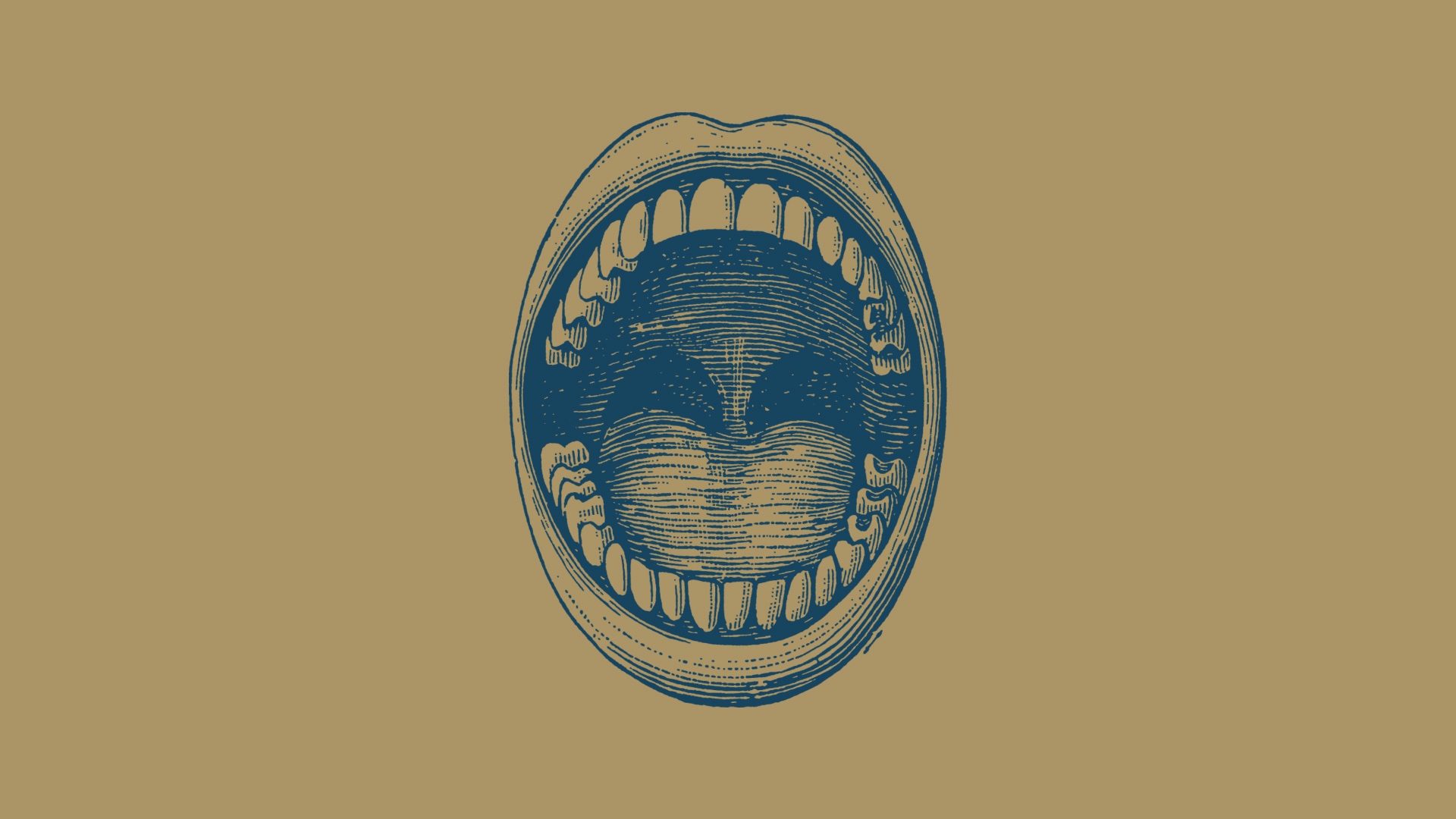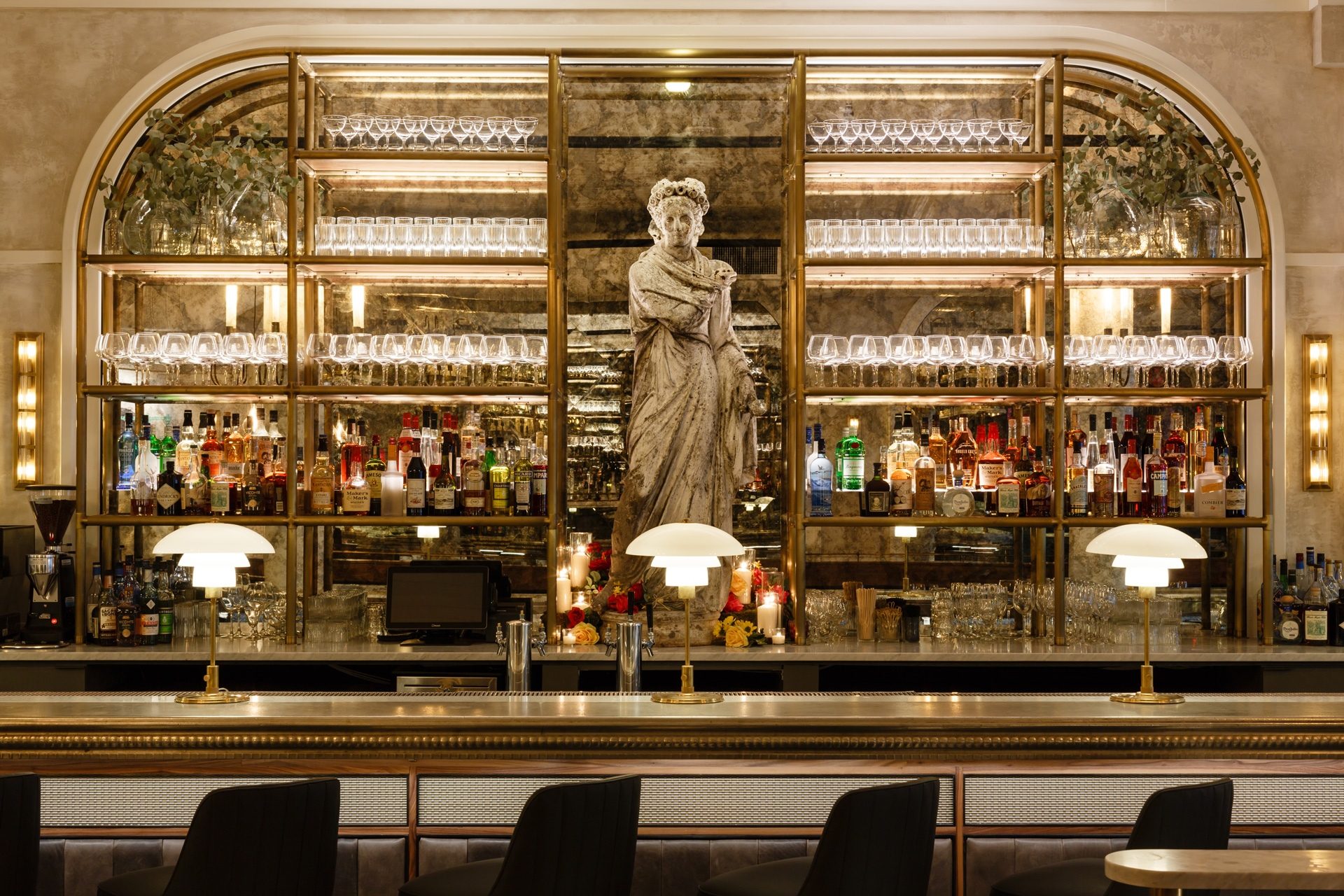 We created an icon inspired by the antique Parisian statue behind the bar: The Spirit of Justine

The menu uses the structure of a classic brasserie, but we subverted it with bold pops of color, odd typography, and irreverent woodcuts.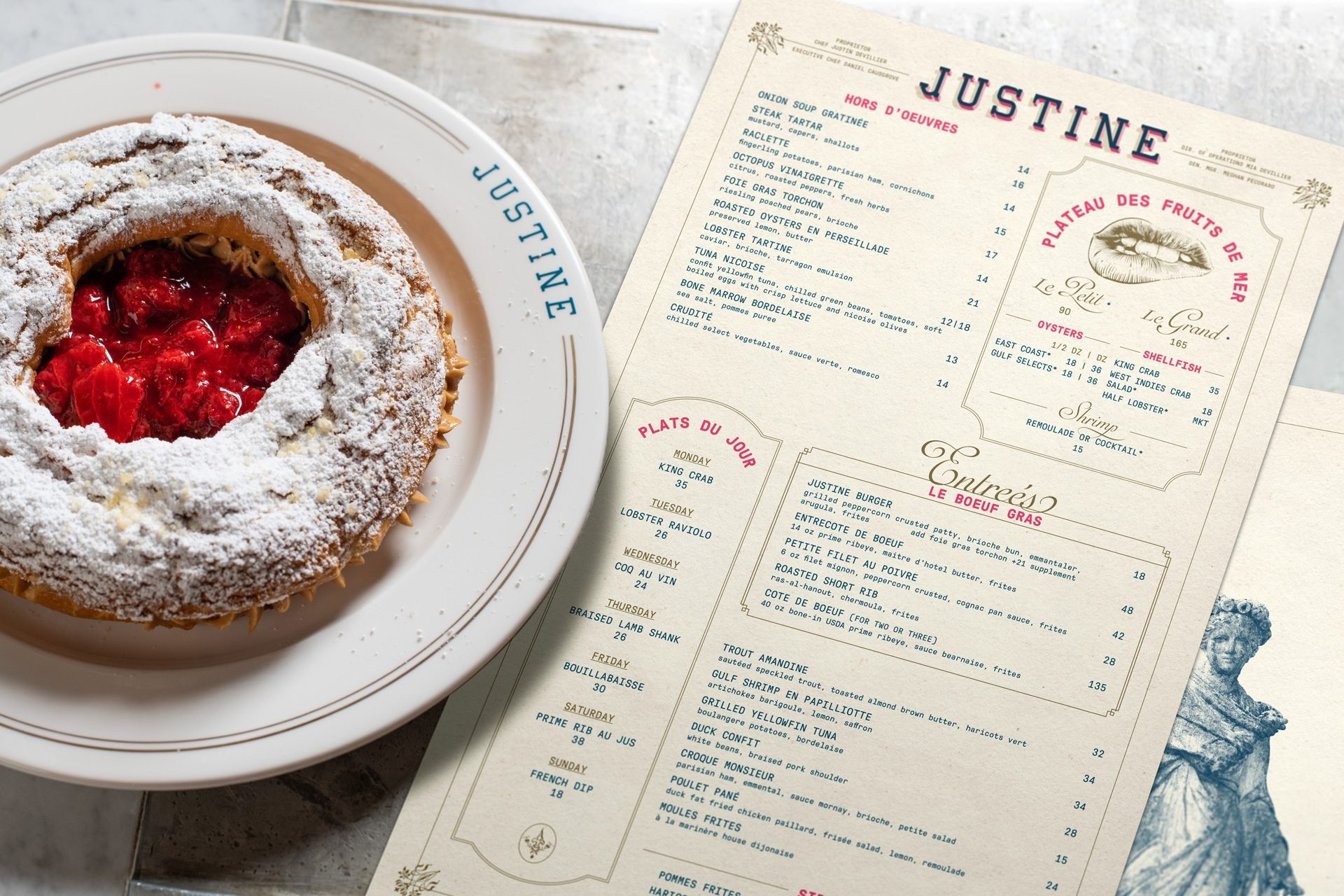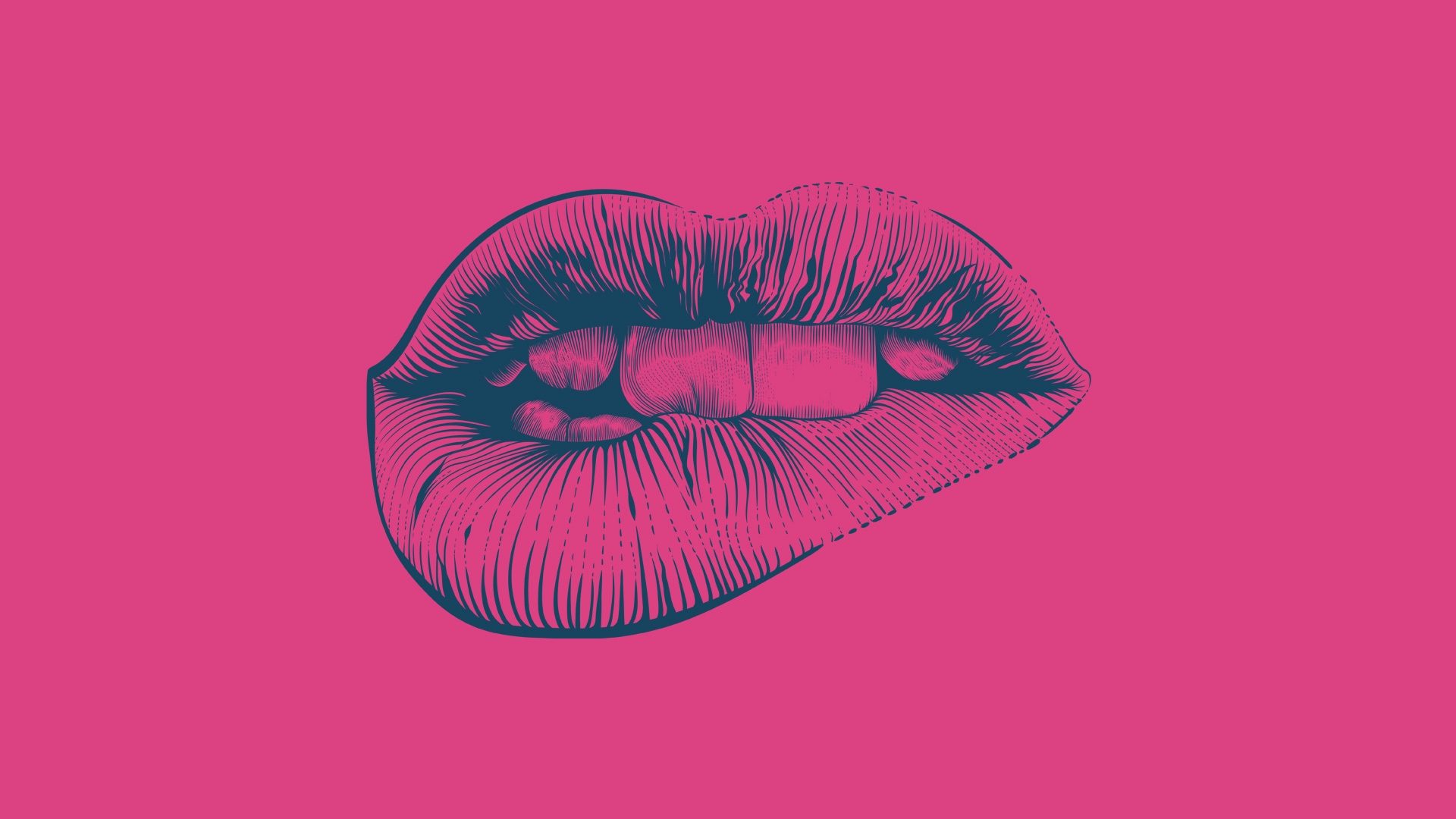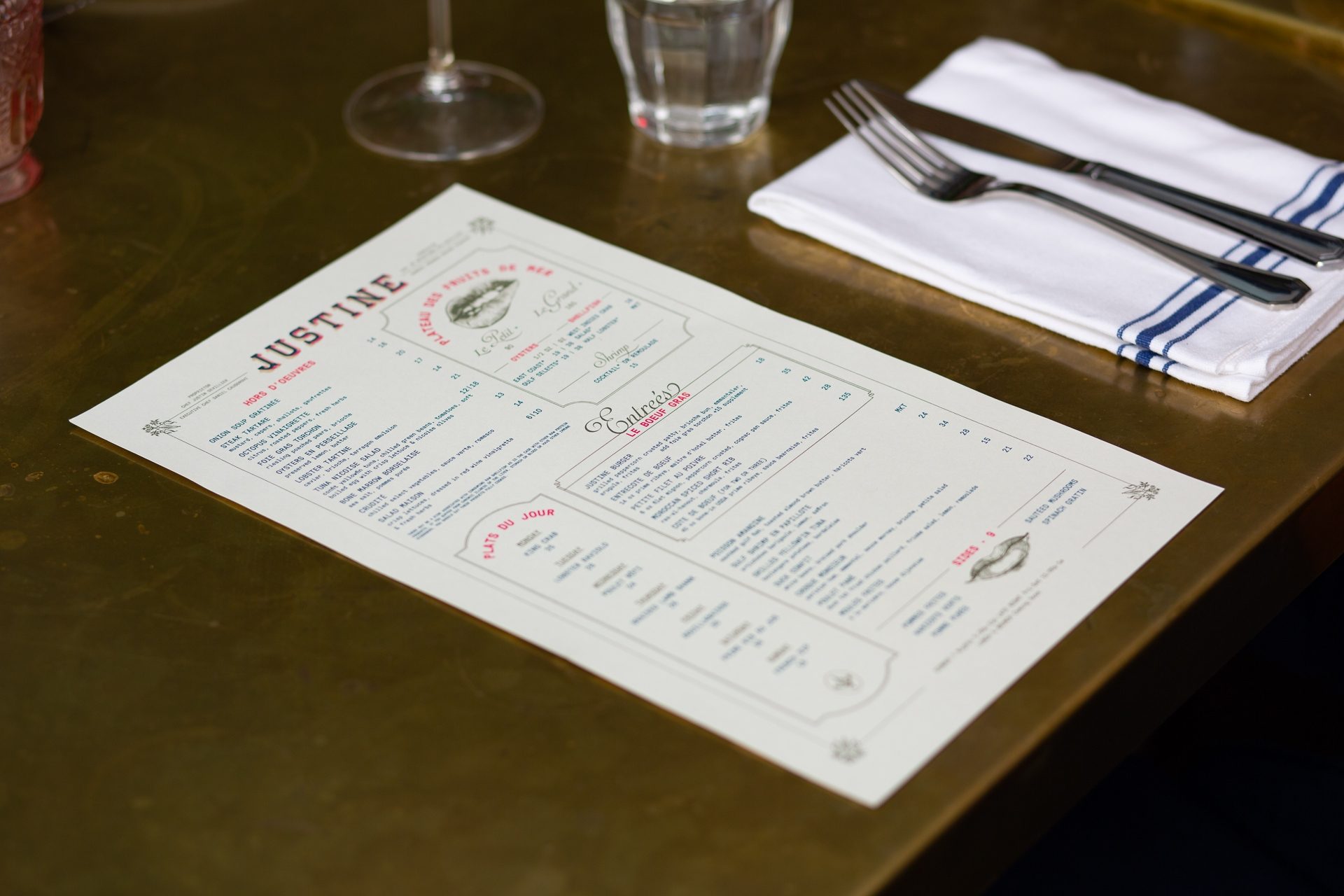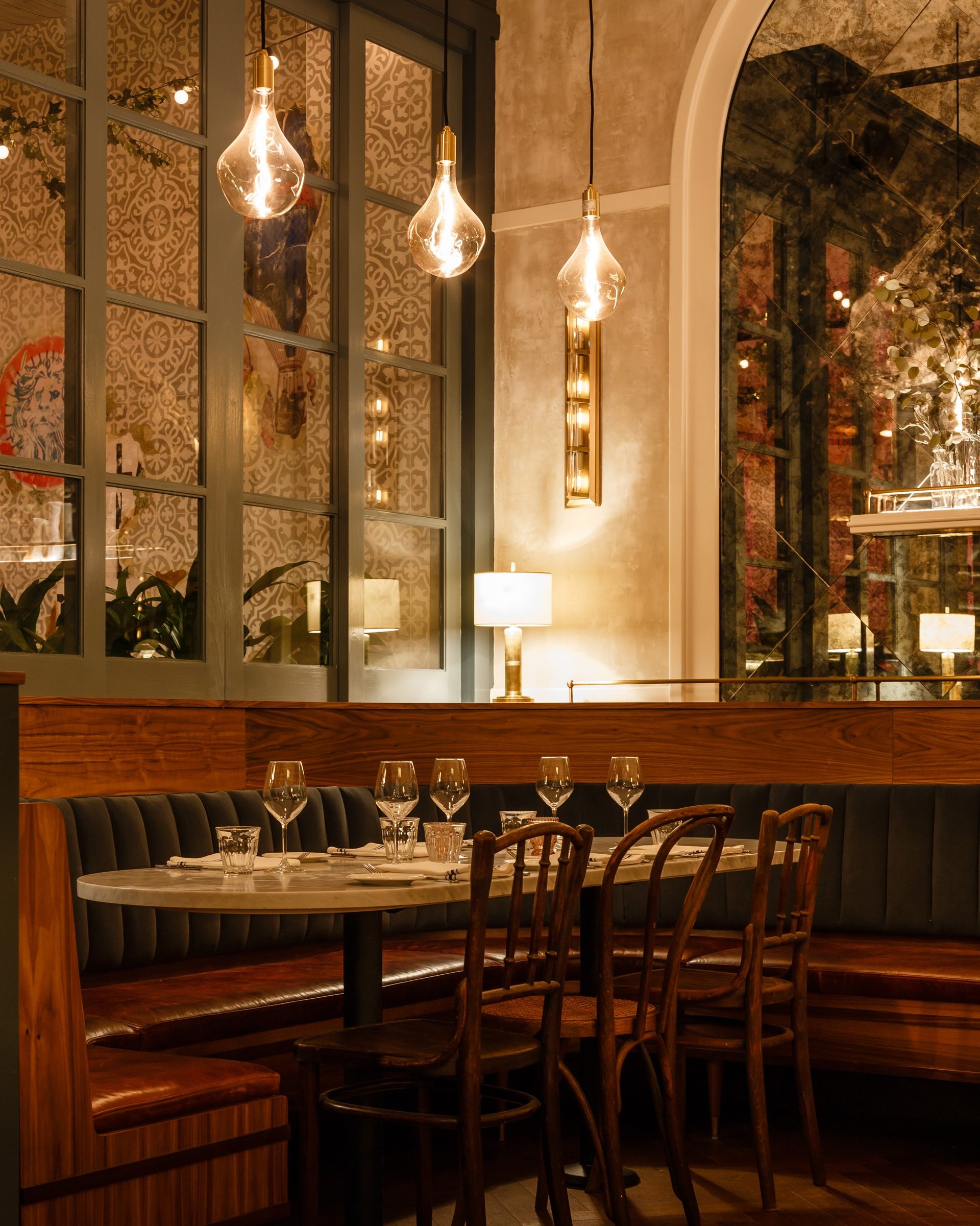 The brand extends to every detail, including custom plates, deli paper patterns, and staff uniforms.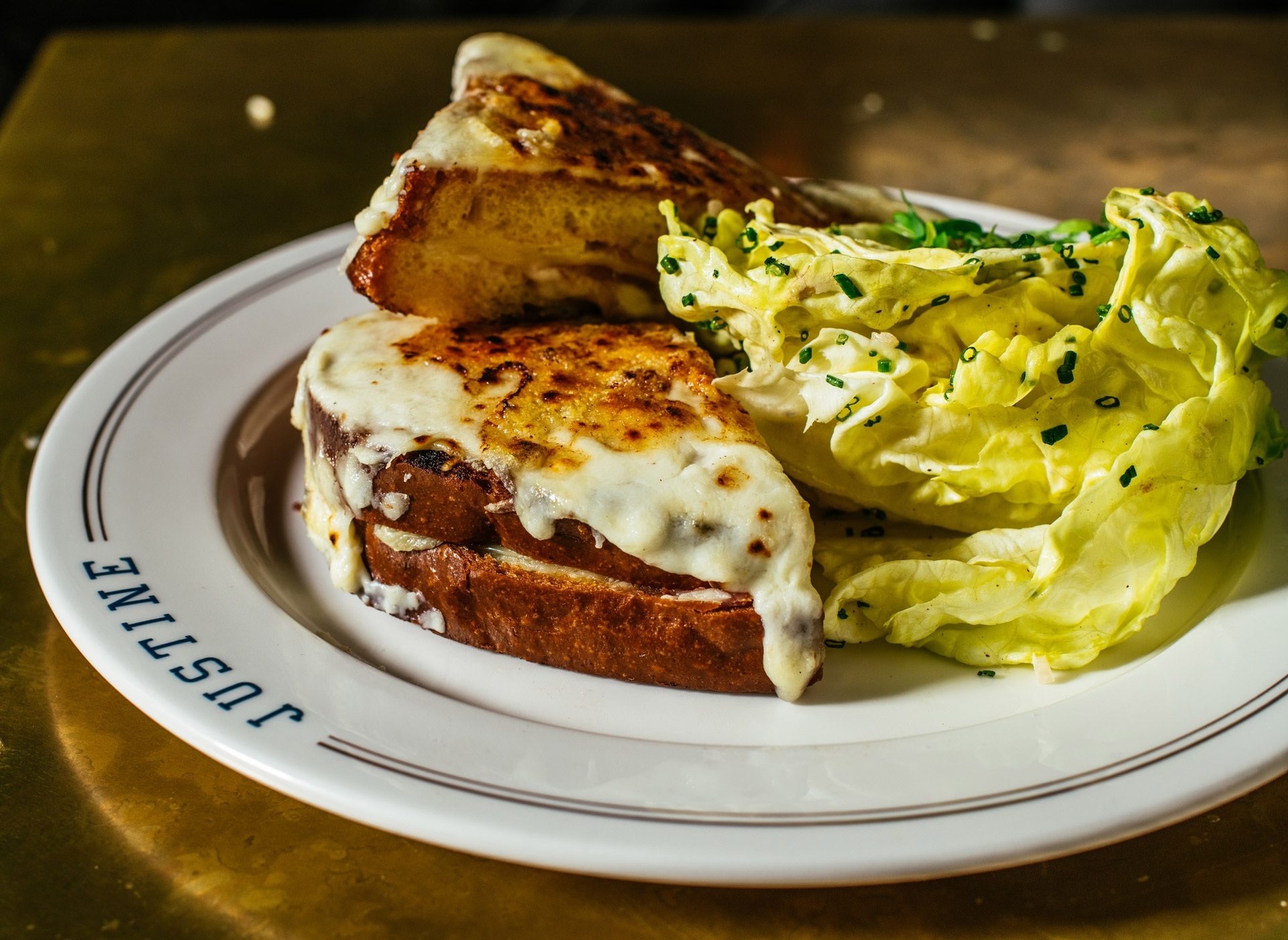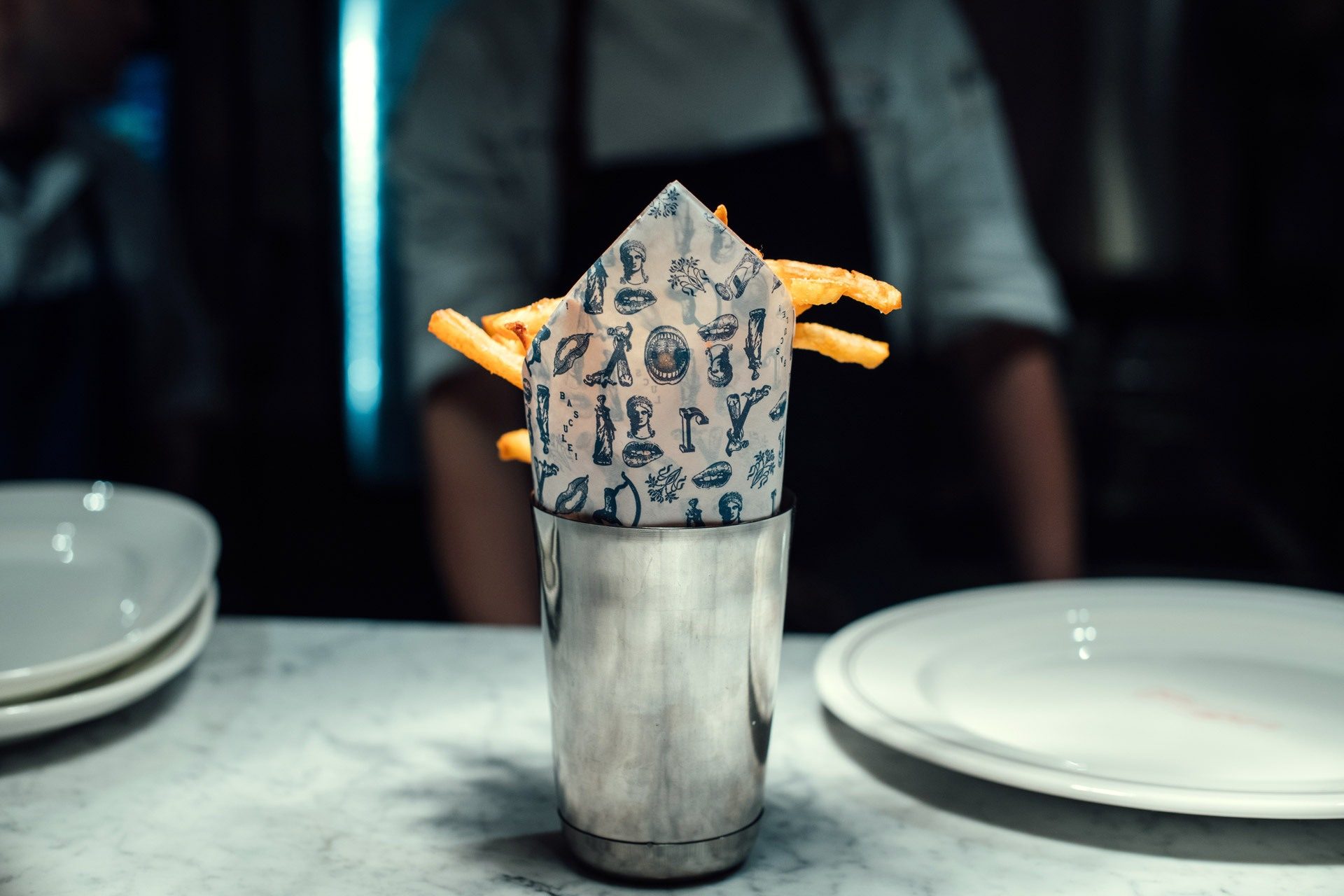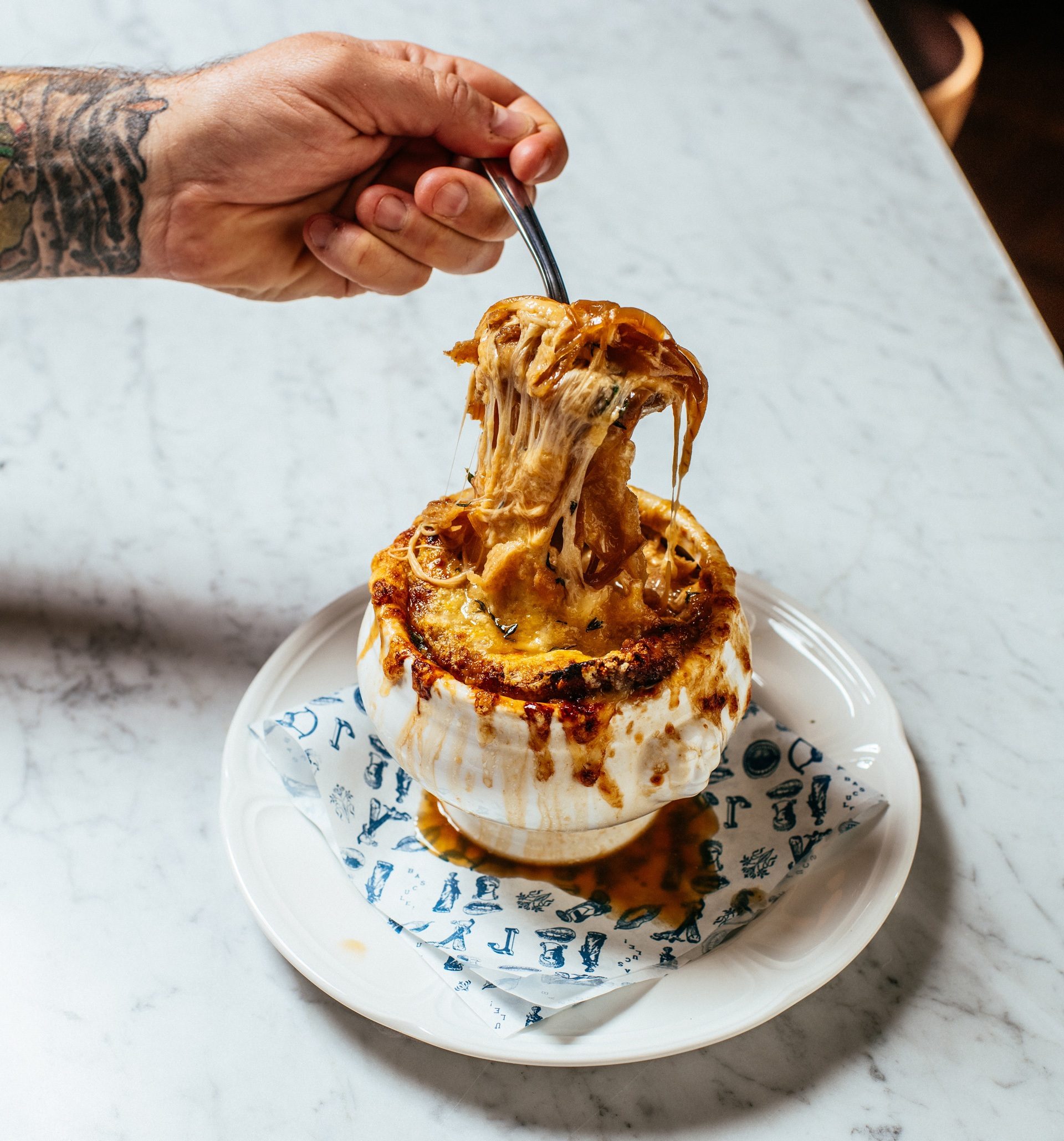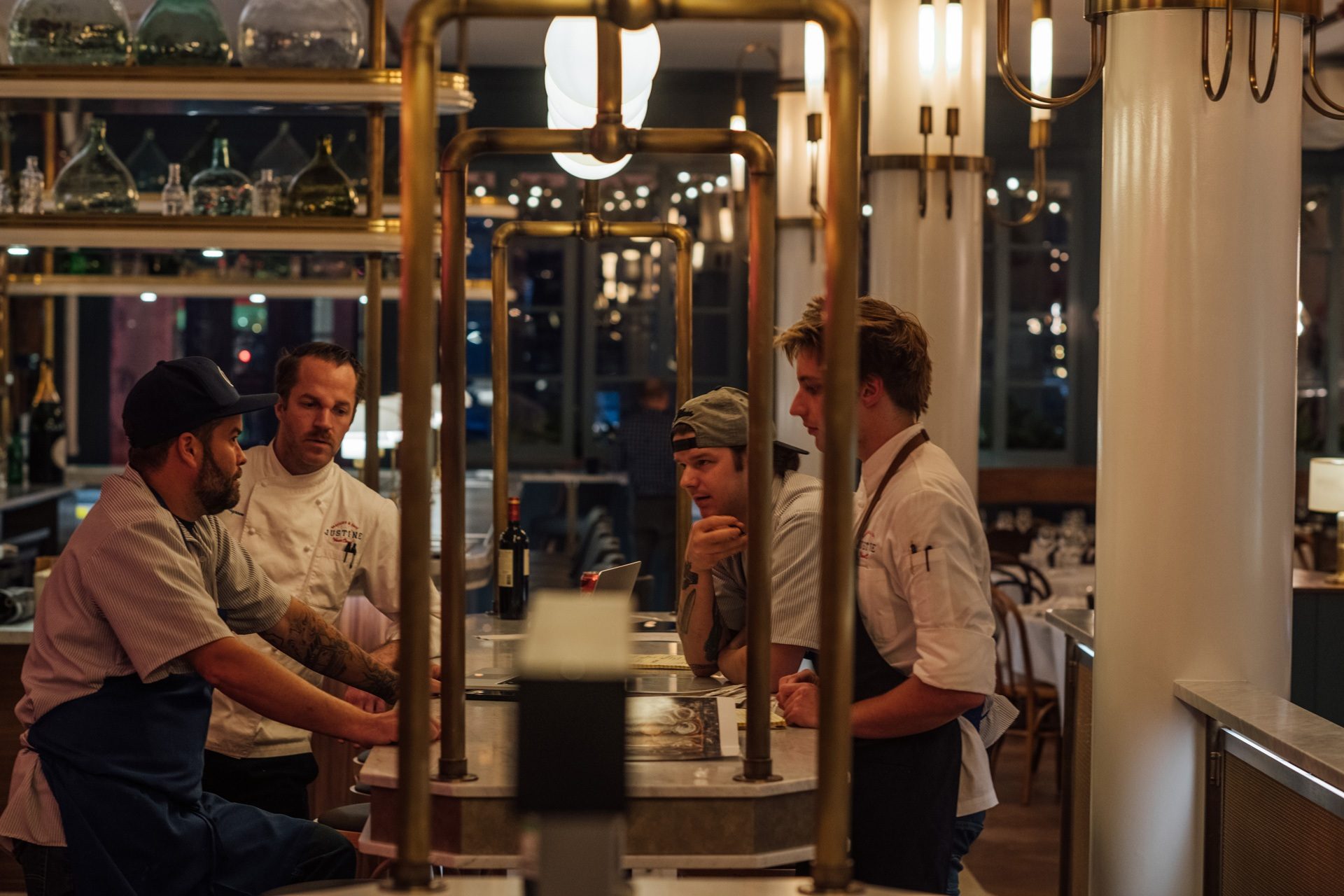 In the outdoor cafe we designed a custom neon script, glowing above a brass 'J' inlaid in terrazzo.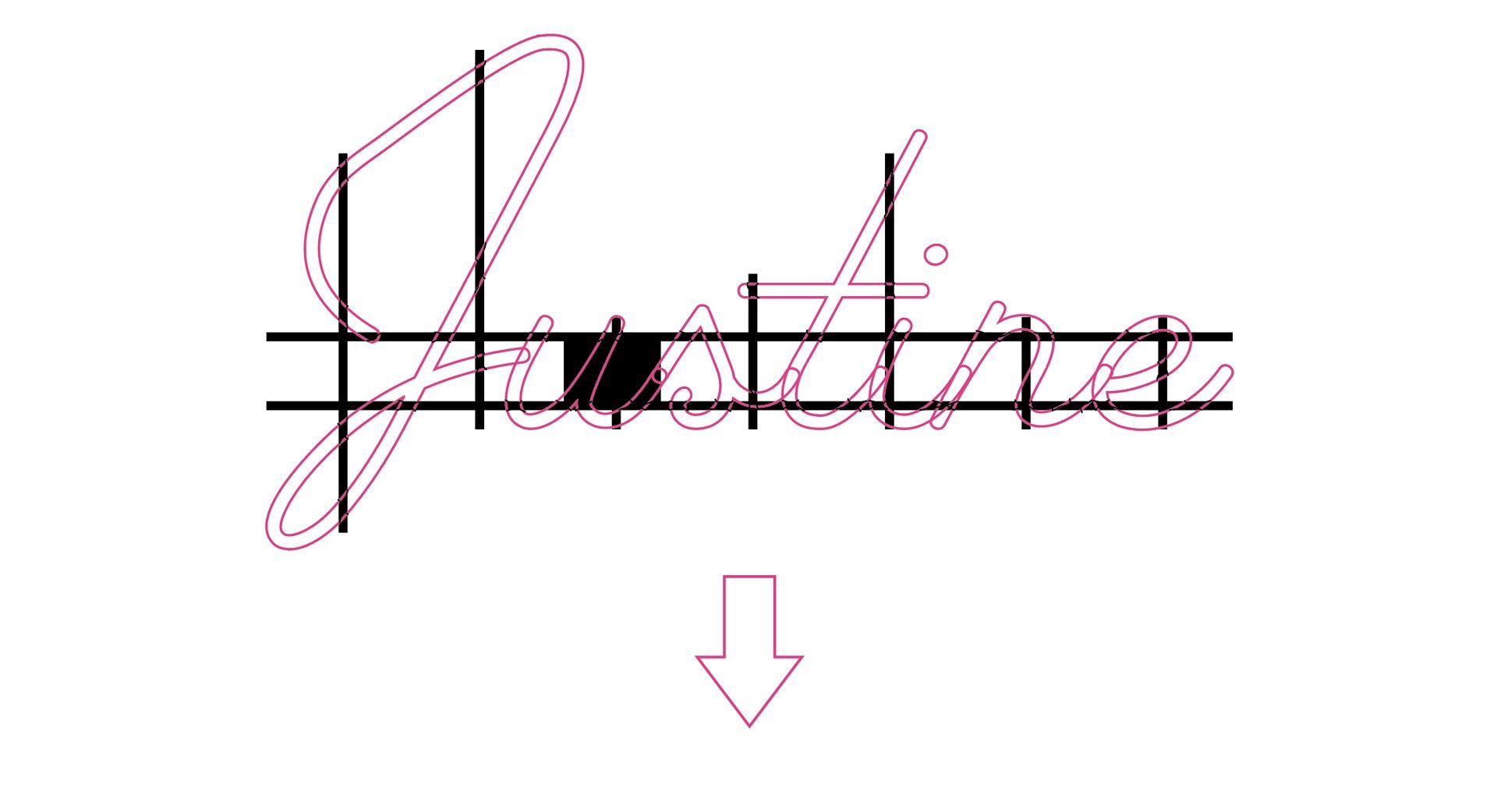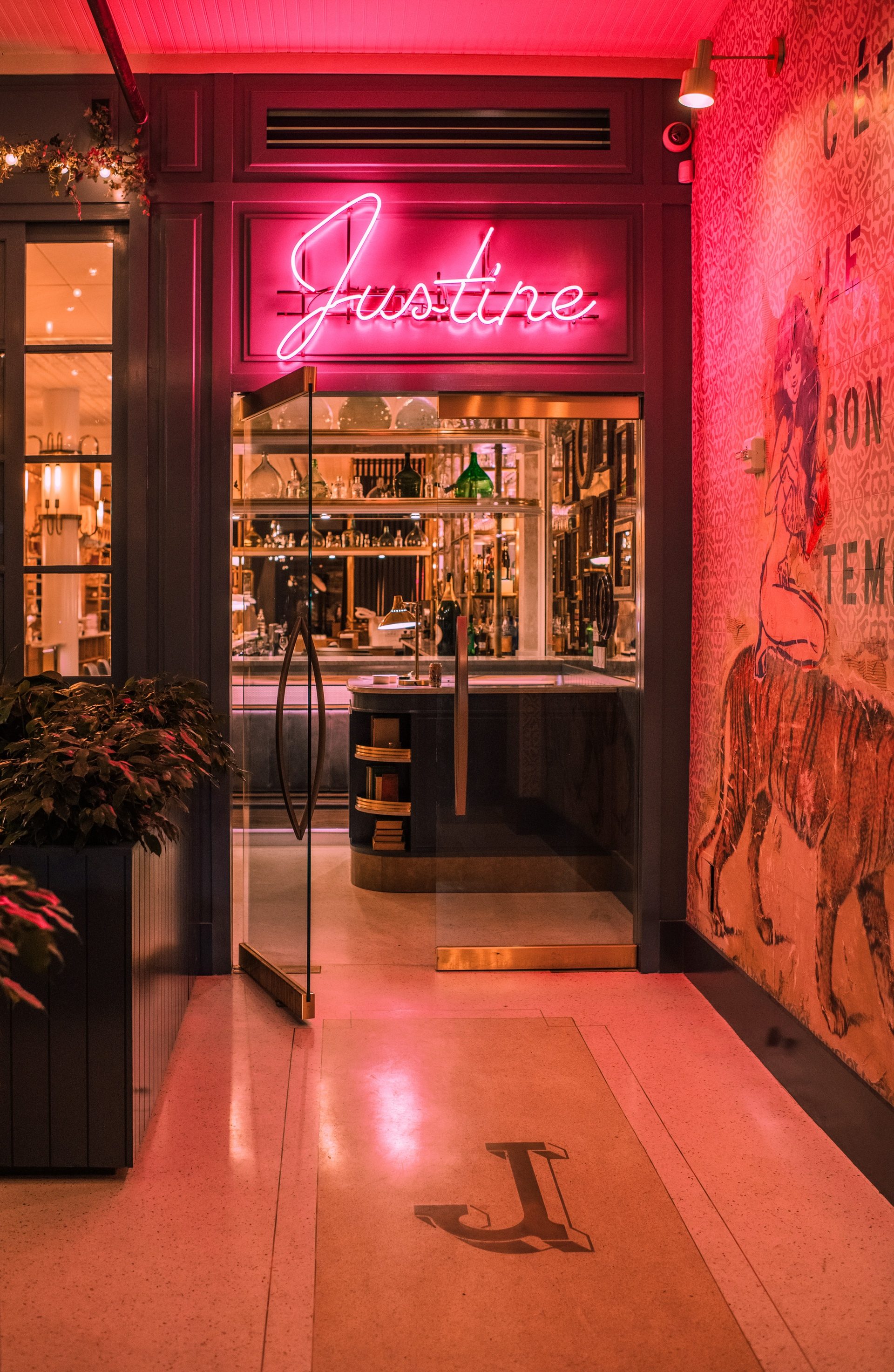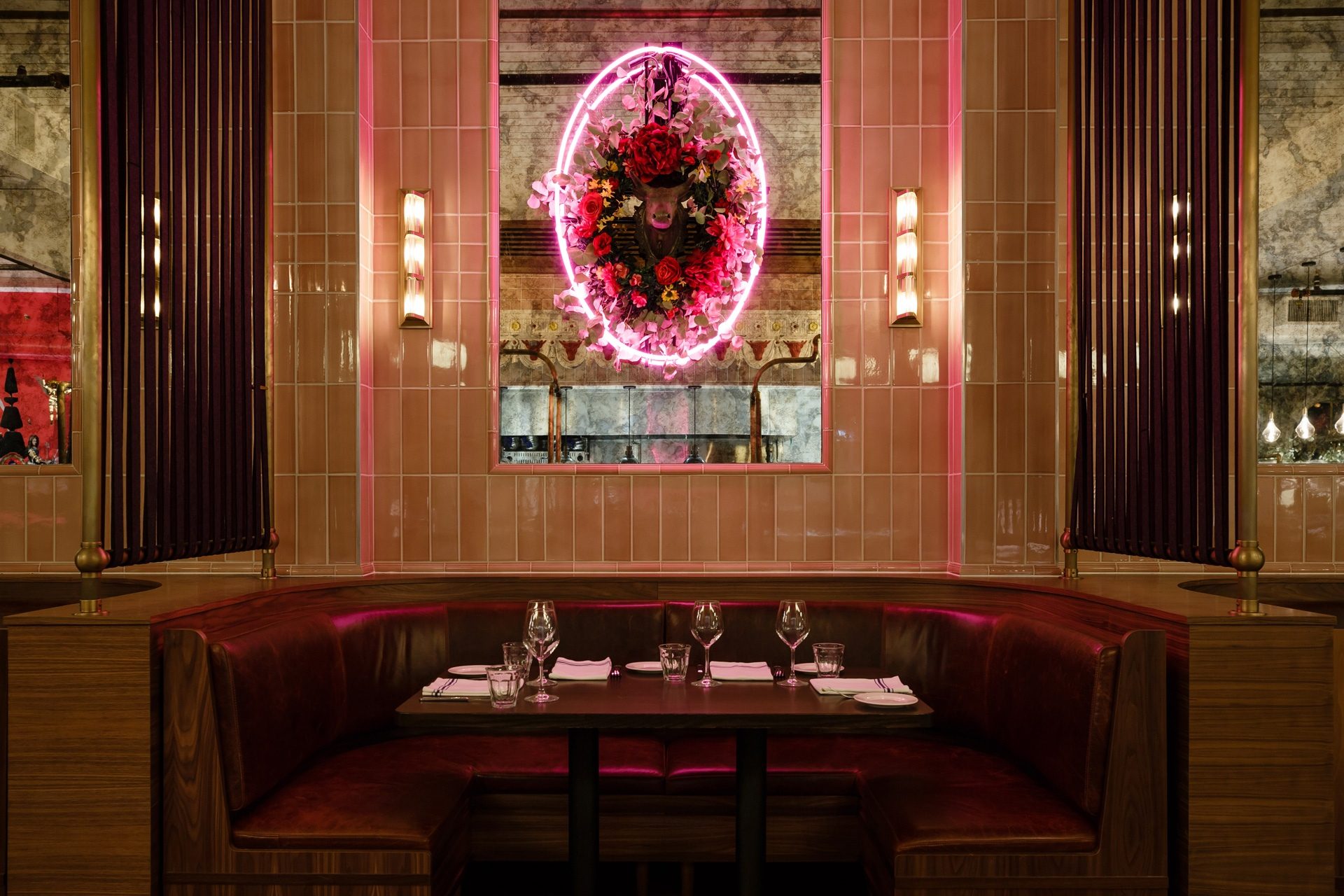 While you wait for a table you can peruse our tongue-in-cheek guide to French etiquette.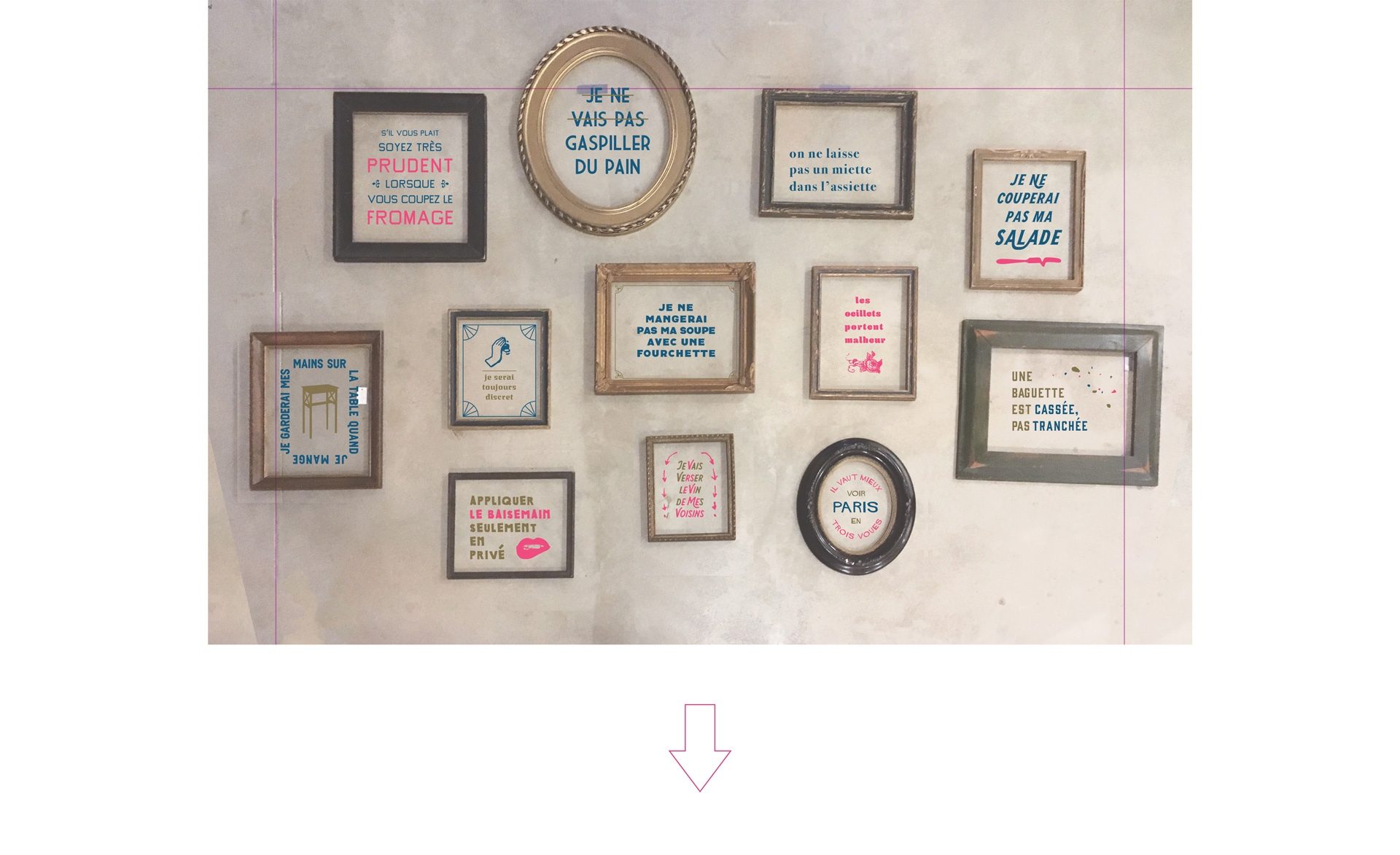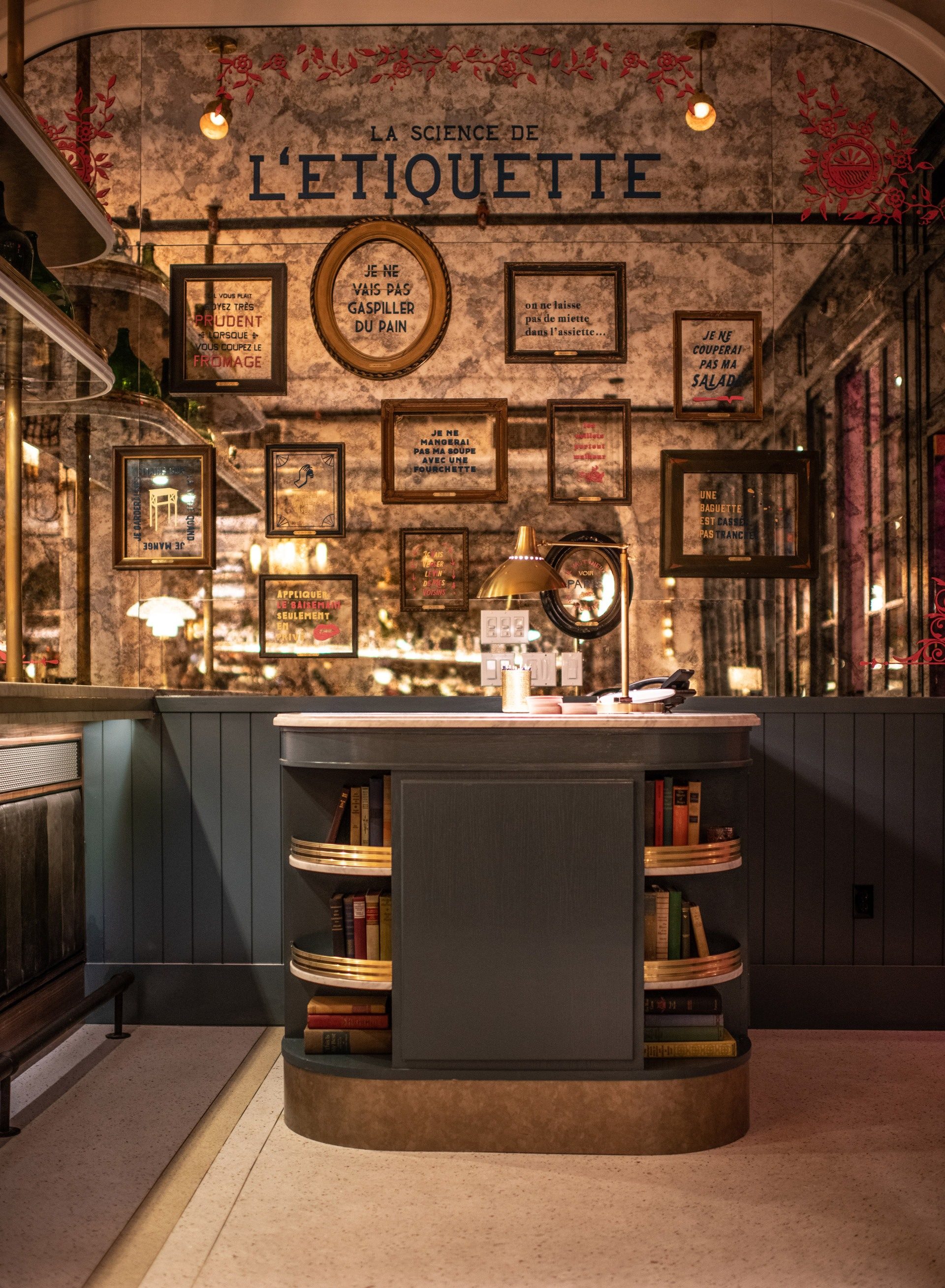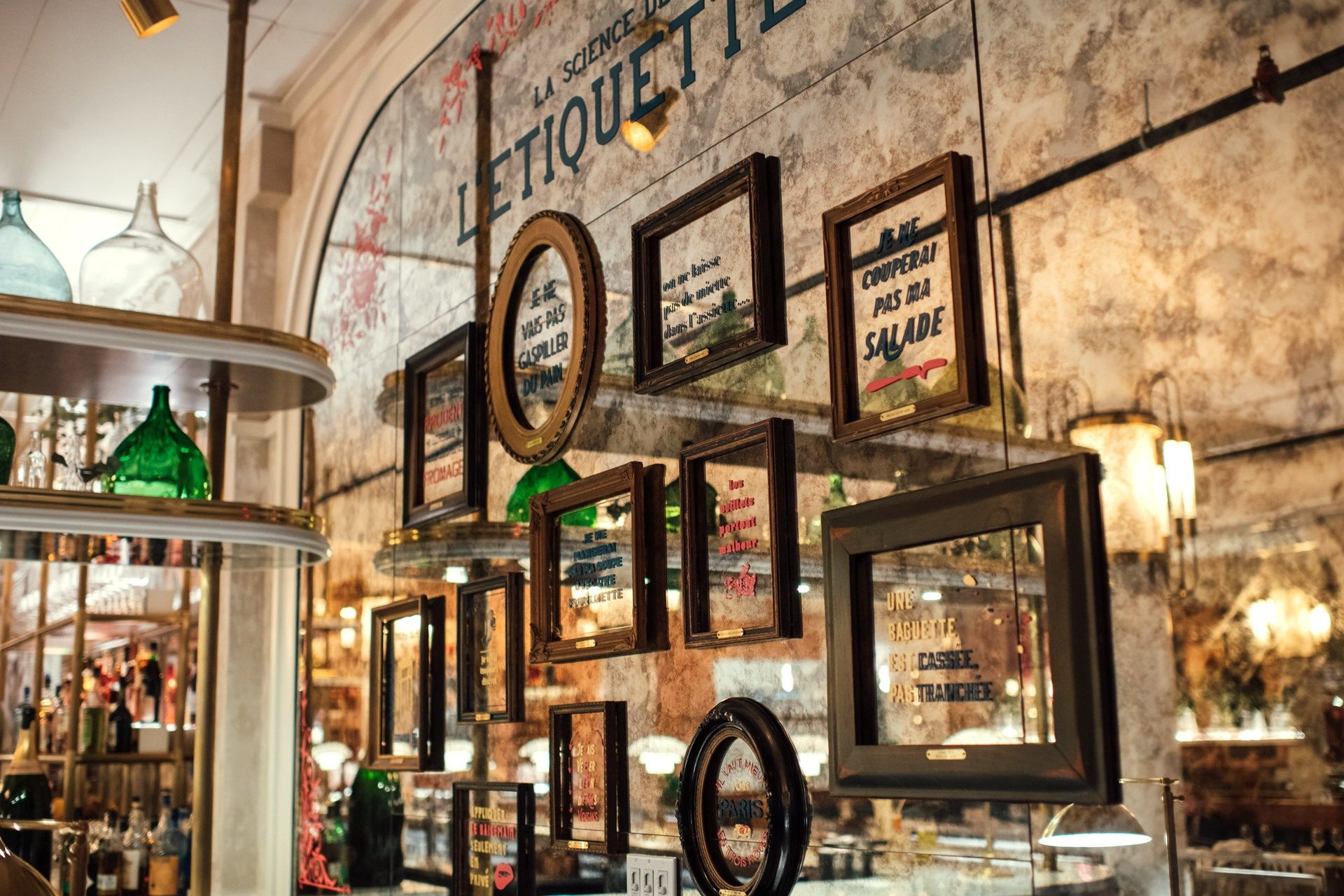 Inspired by the historic French Quarter signs, we crafted a classic blade sign — with a twist.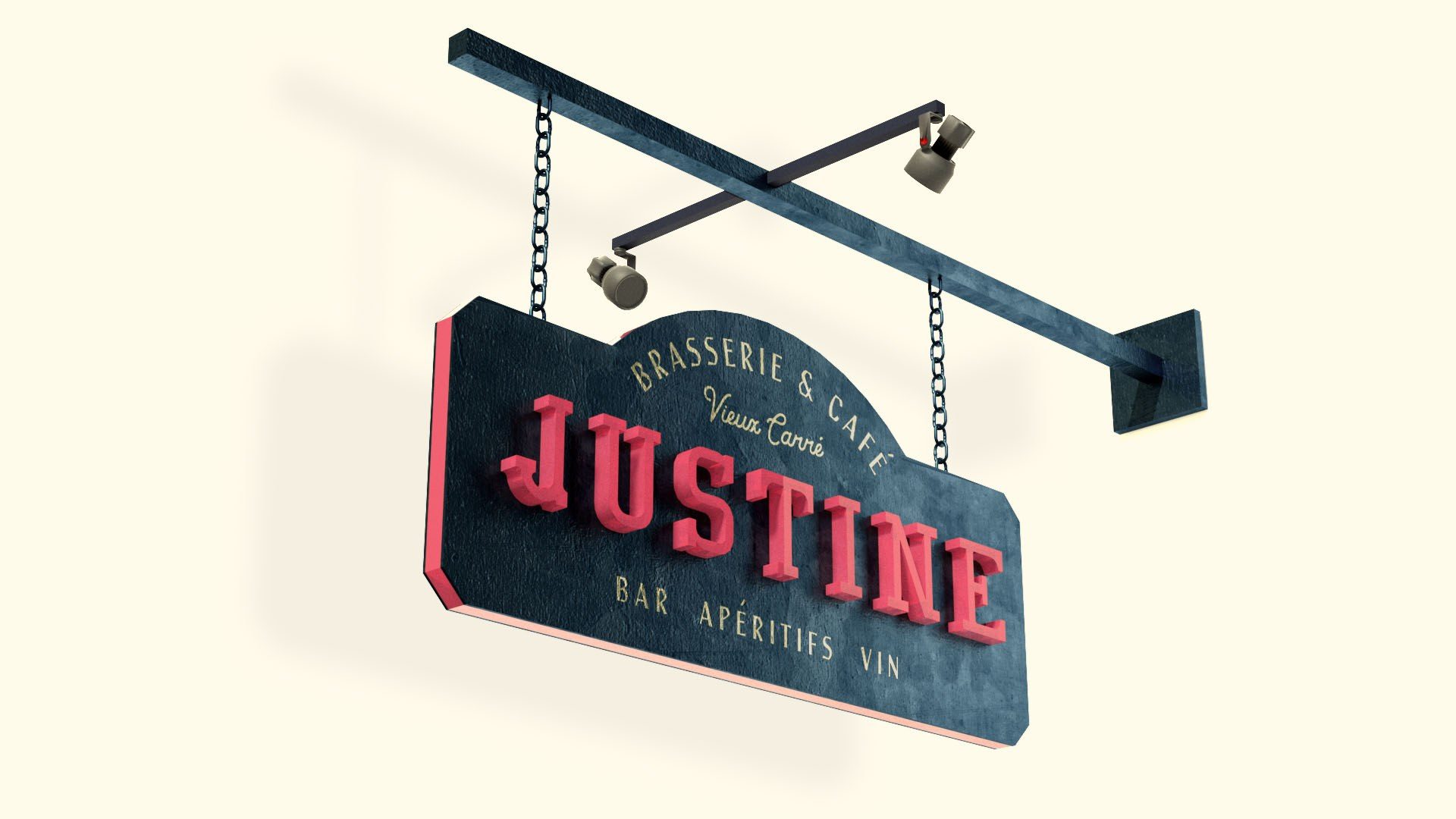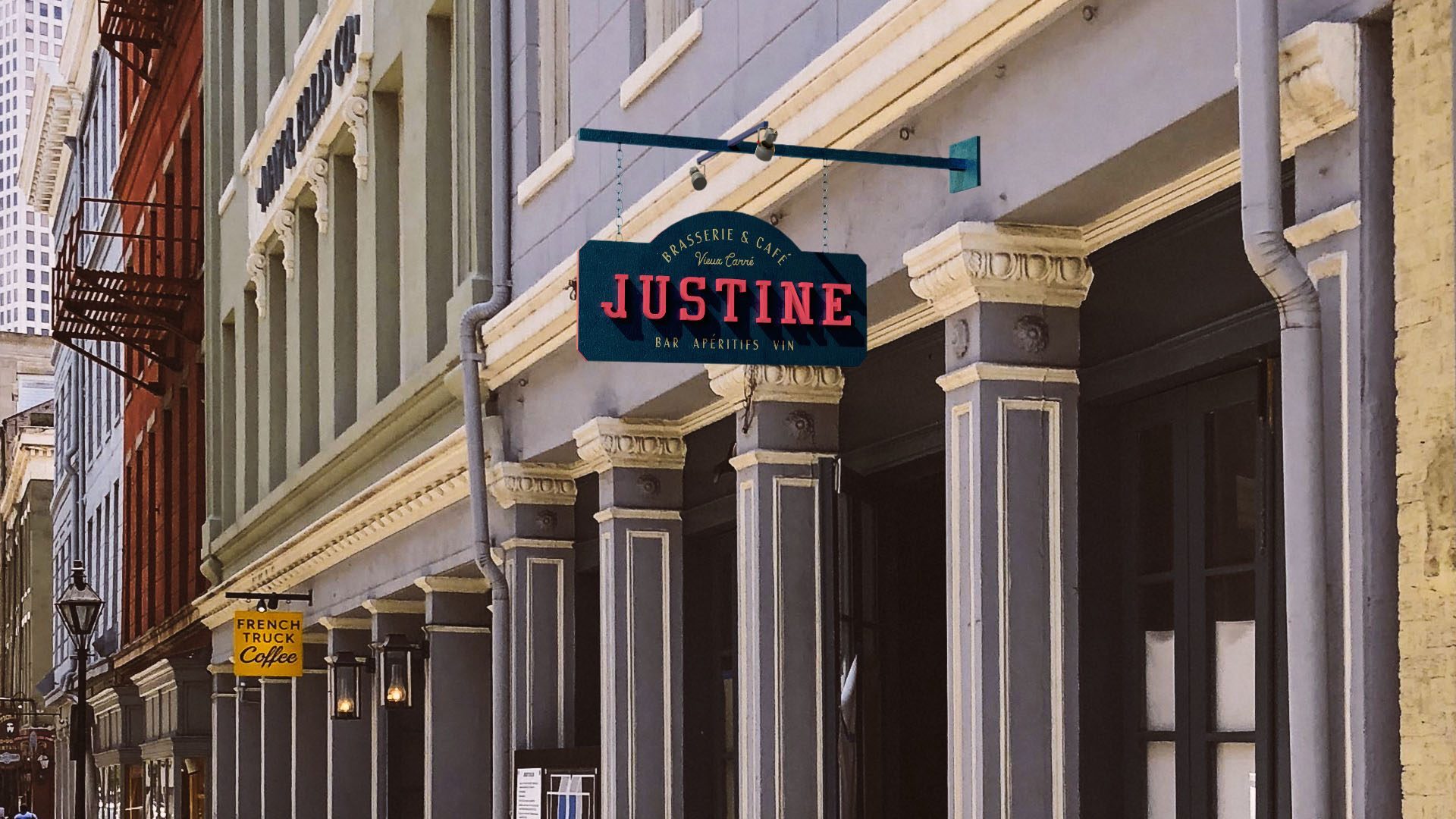 Completing the entire experience with wit and delight, we designed a series of surreal wheatpasted street collages.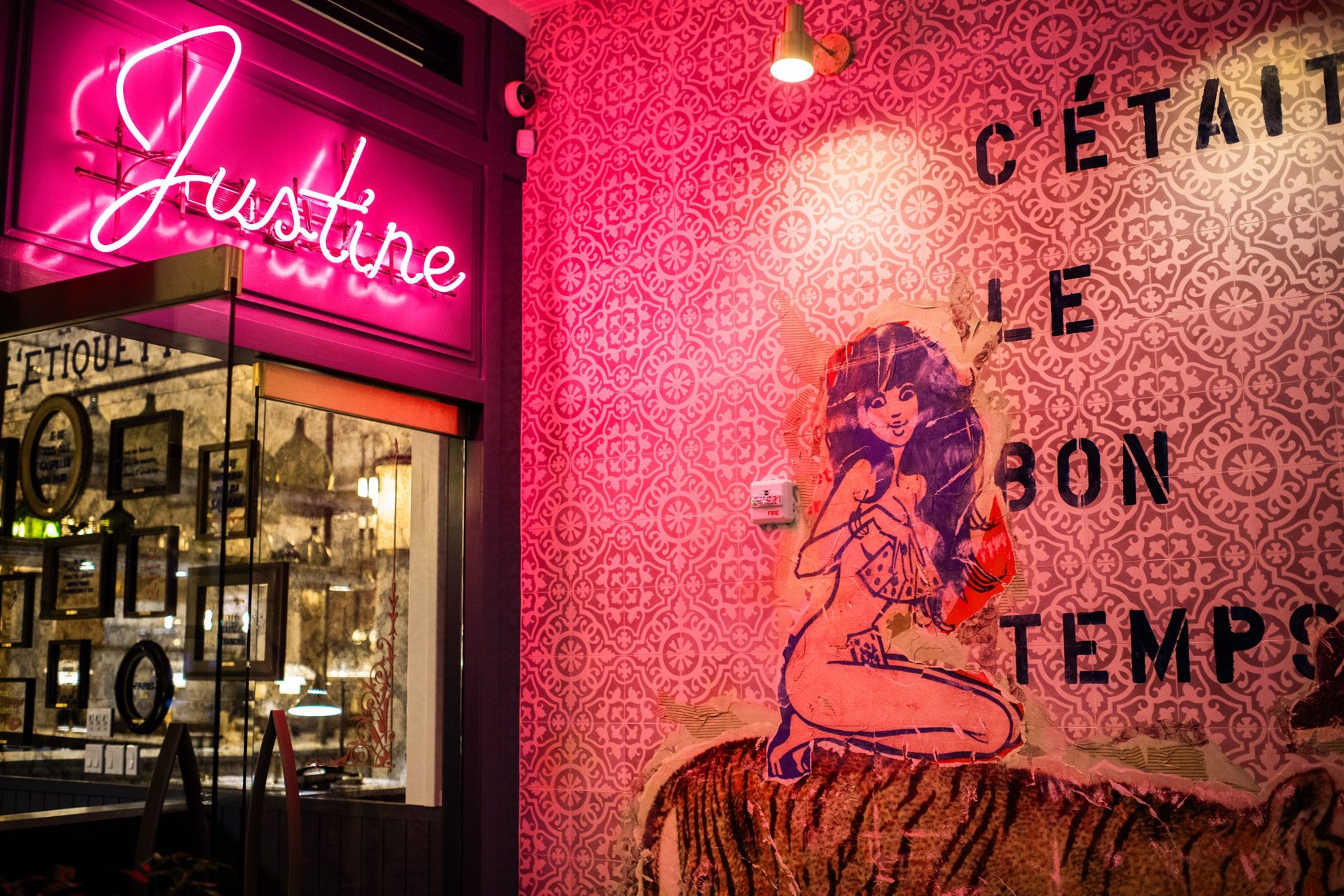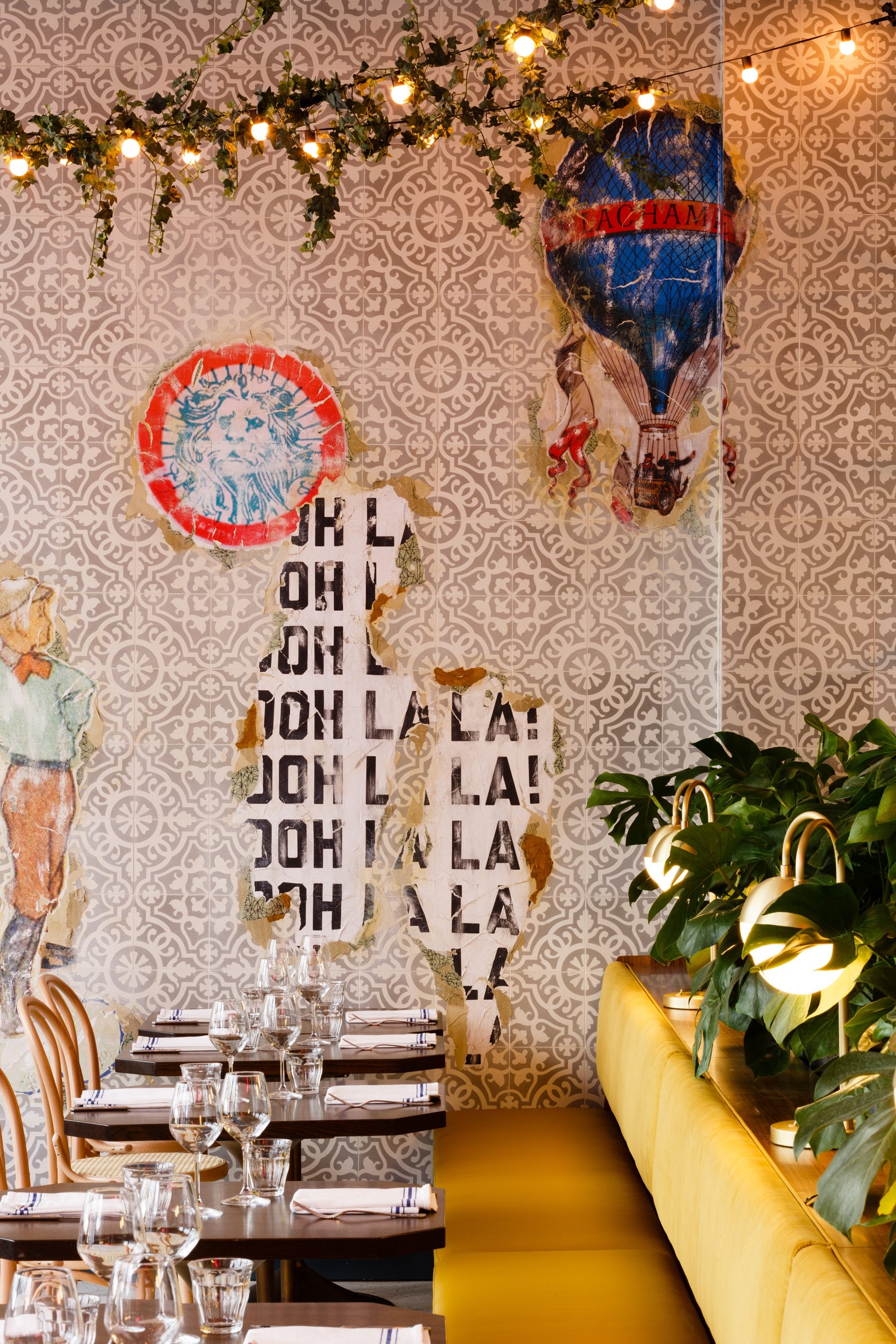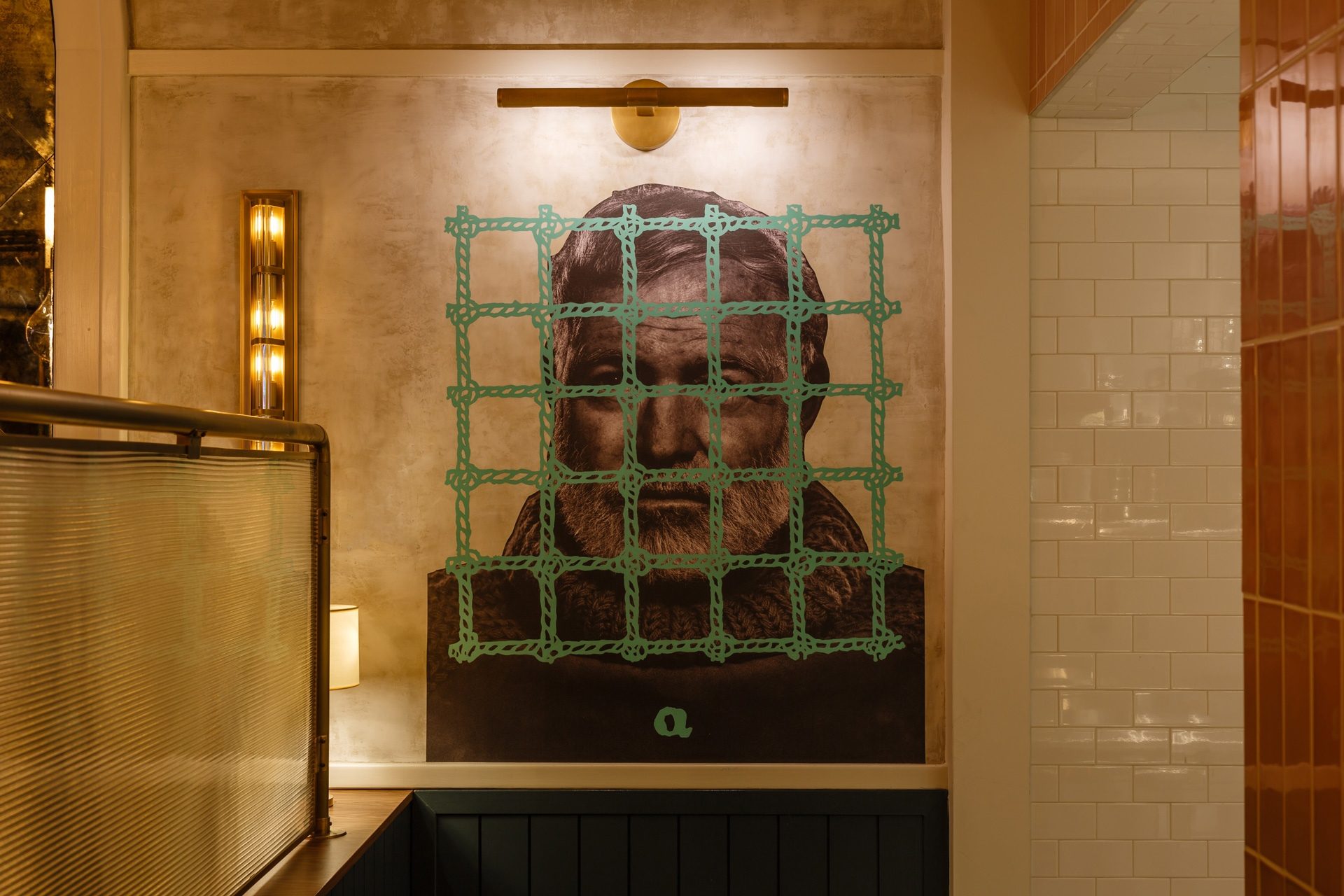 Hemingway stands in for New Orleans; Degas becomes the patron saint of Paris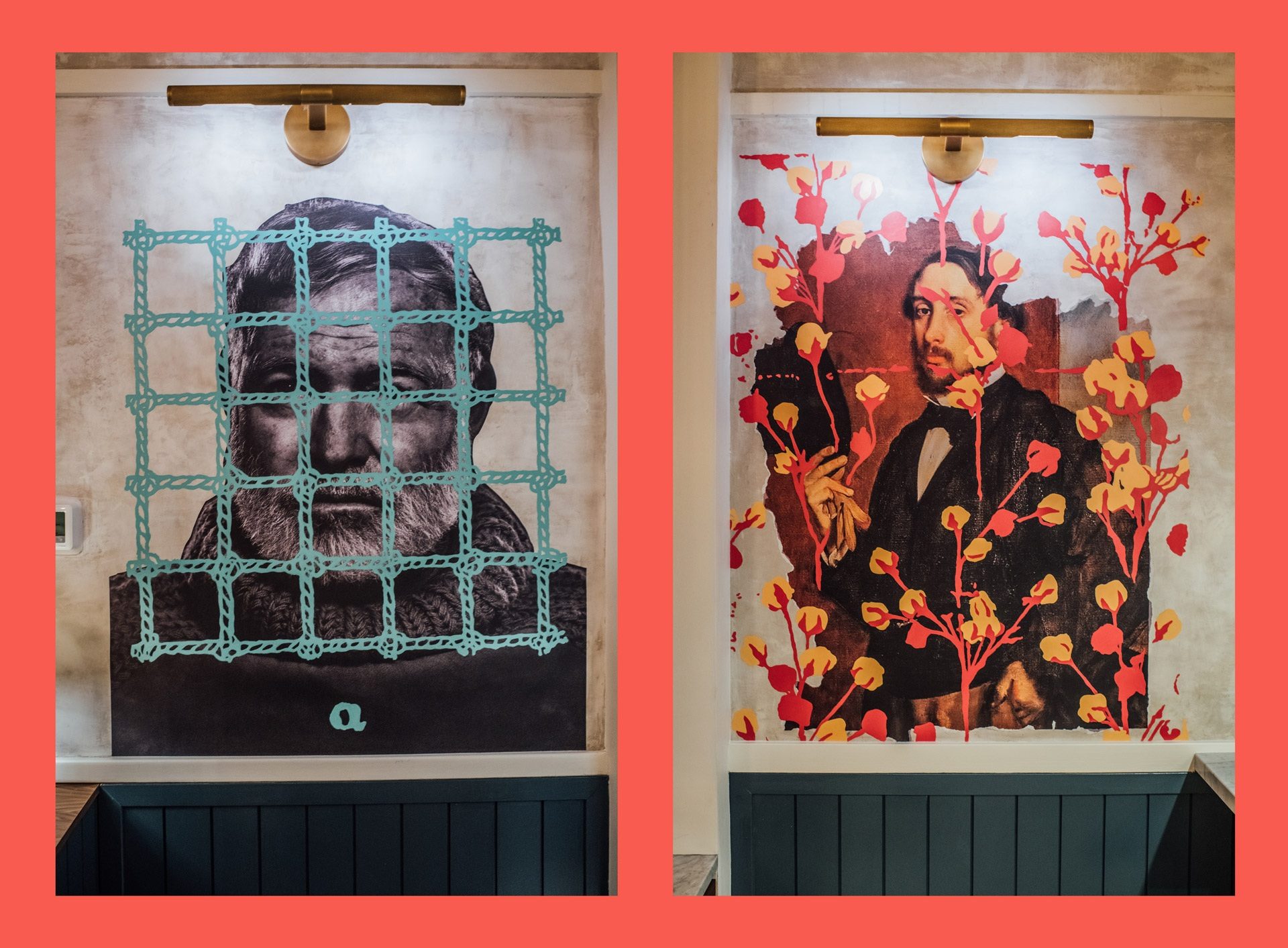 In a back hallway past the wine racks you find a thief making off with a choice bottle.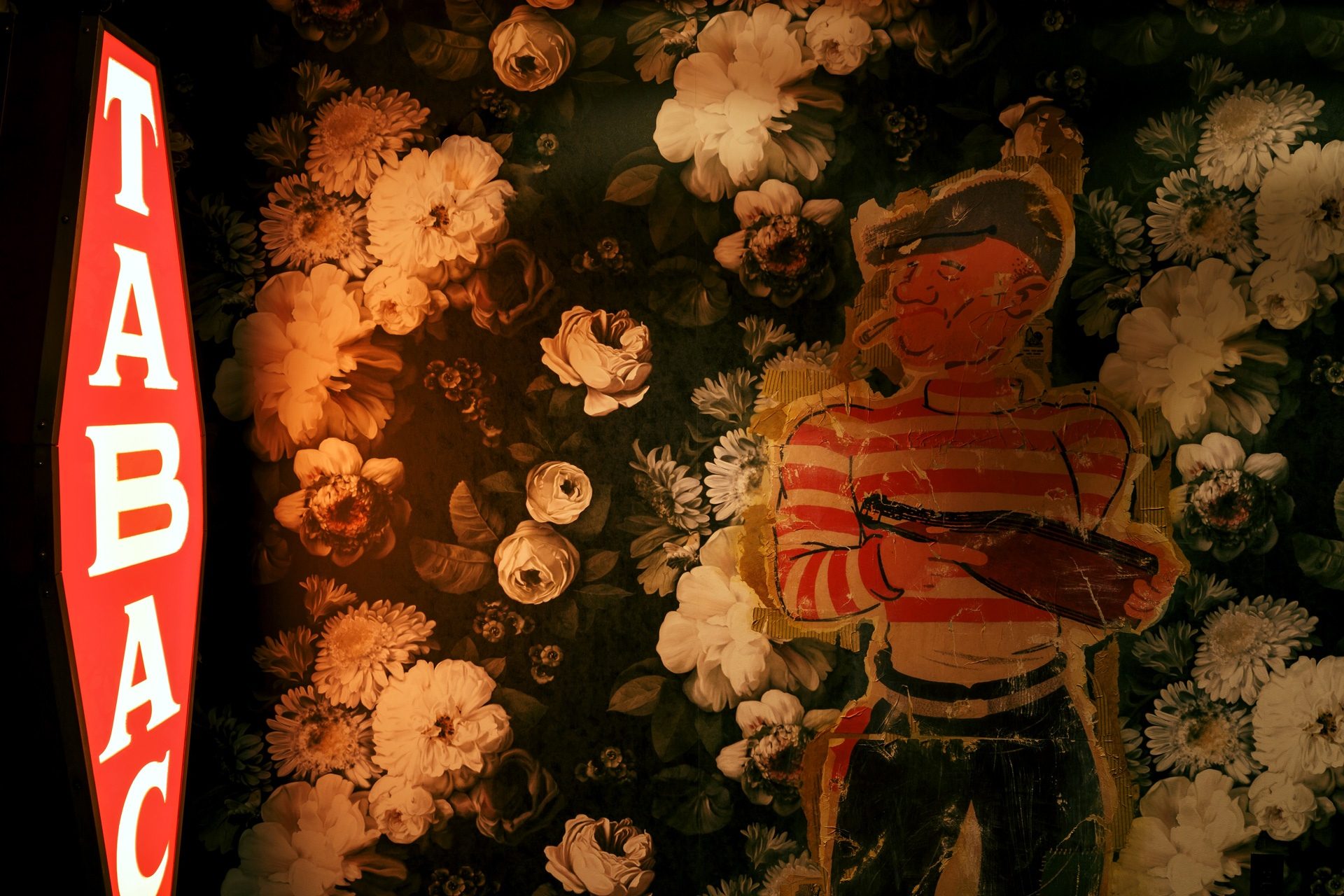 He's stopped by a police man warning "Don't Get Clever."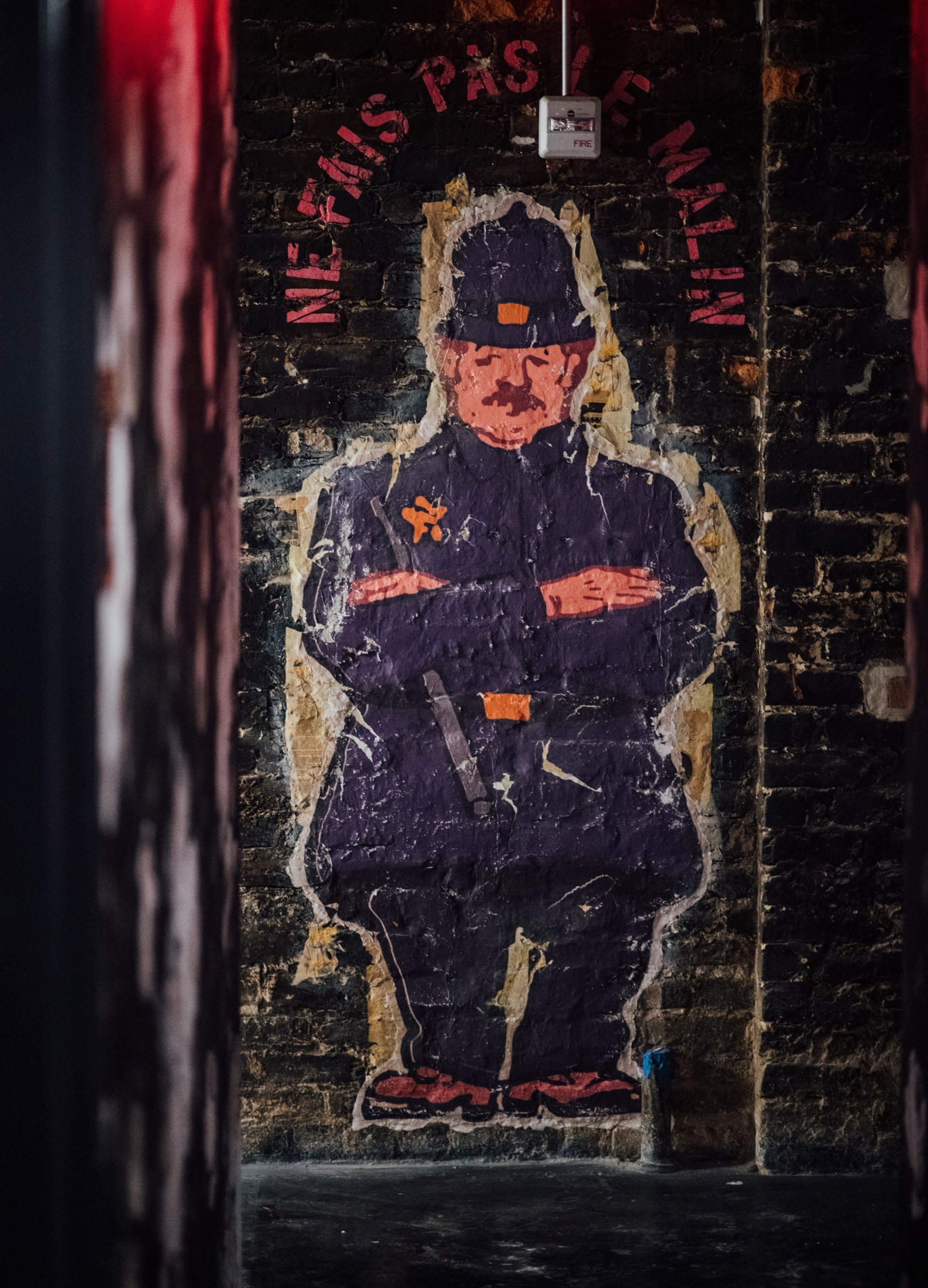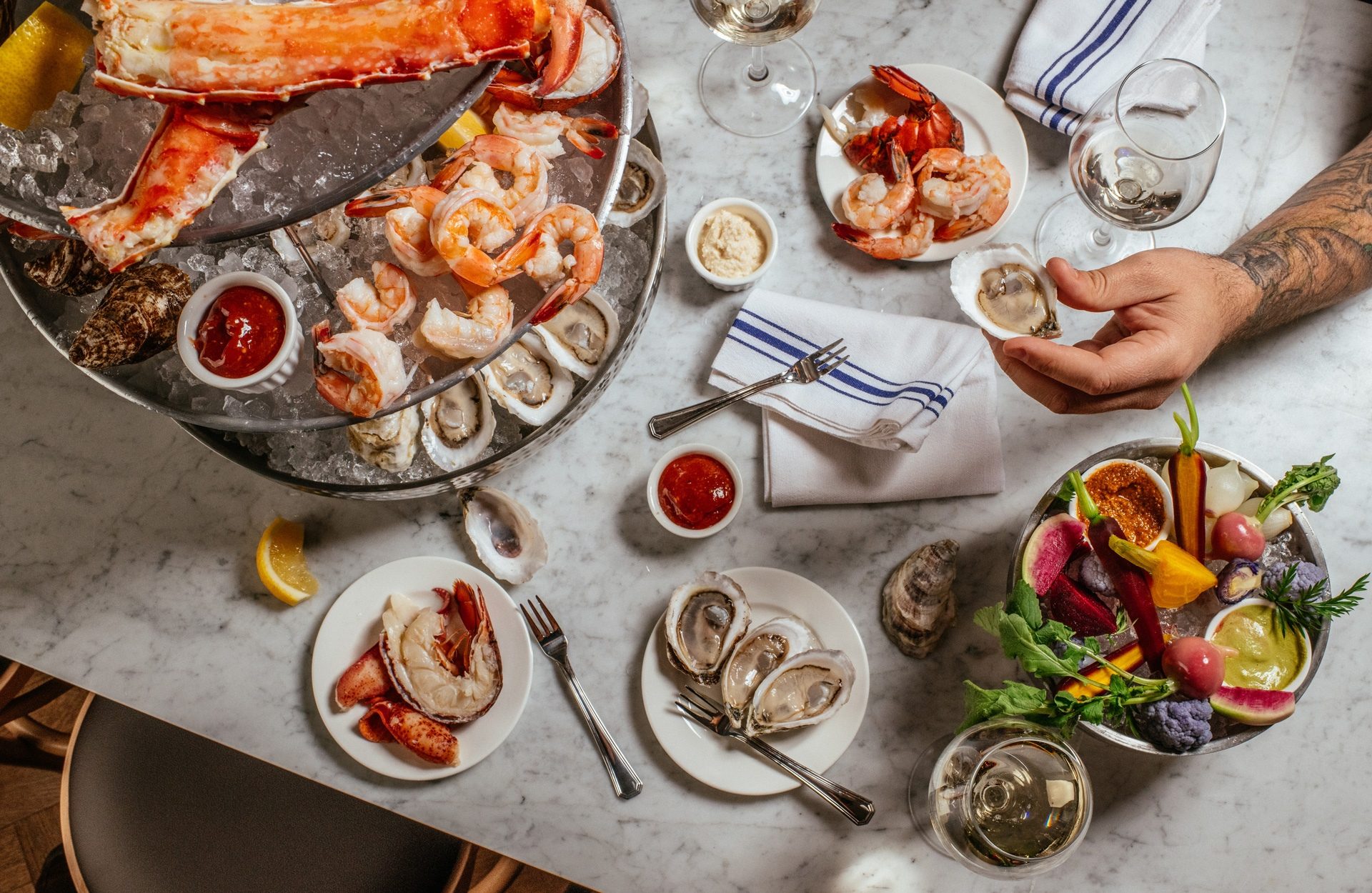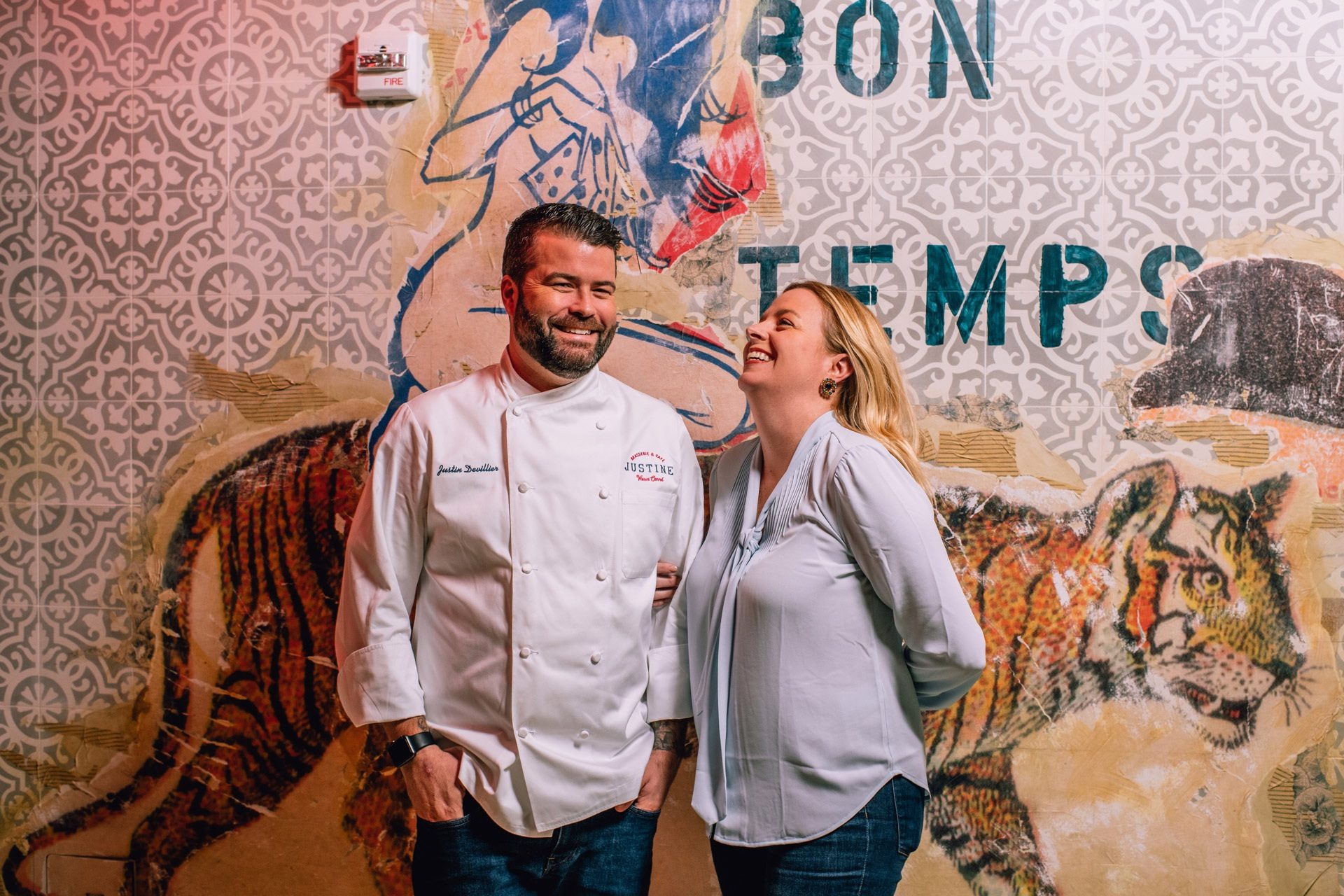 Call 504.218.8533 to make reservations the next time you're in the French Quarter

Credits
Creative Direction

Marke Johnson

Art Direction

Adam Blake

Design

Kyle Huninghake

Adam Blake

Marke Johnson


Project Manager

Kimberly Johnson

Architecture & Interior Design

Mural Artists

Larry Polzin, Jessica Polzin, & Sara Polzin of Stargazer Creations

Photography
Acknowledgments
Our warmest thanks to chef/owner Justin Devillier and director of operations/partner Mia Freiberger-Devillier. Also to Todd & Gwen Graves for your tireless enthusiasm and wealth of fun ideas. To Sabri & Caroline Farouki of Farouki Farouki — some of our favorite collaborators and oldest friends. And to Larry, Jessica, and Sarah Polzin of Stargazer Creations who wheatpasted all the murals throughout the space.