Double Dealer is a subterranean cocktail bar, hidden below New Orlean's historic Orpheum Theater. The interior design is filled with theatrical misdirection and cinematic delights that present themselves as guests move throughout the space. Being one of very few underground establishments in New Orleans, we created a visual identity system  that plays heavily in themes of mystery and surprise.

Disciplines
Branding
Logo & Visual Identity
Print Collateral
Signage & Wayfinding
Interior Art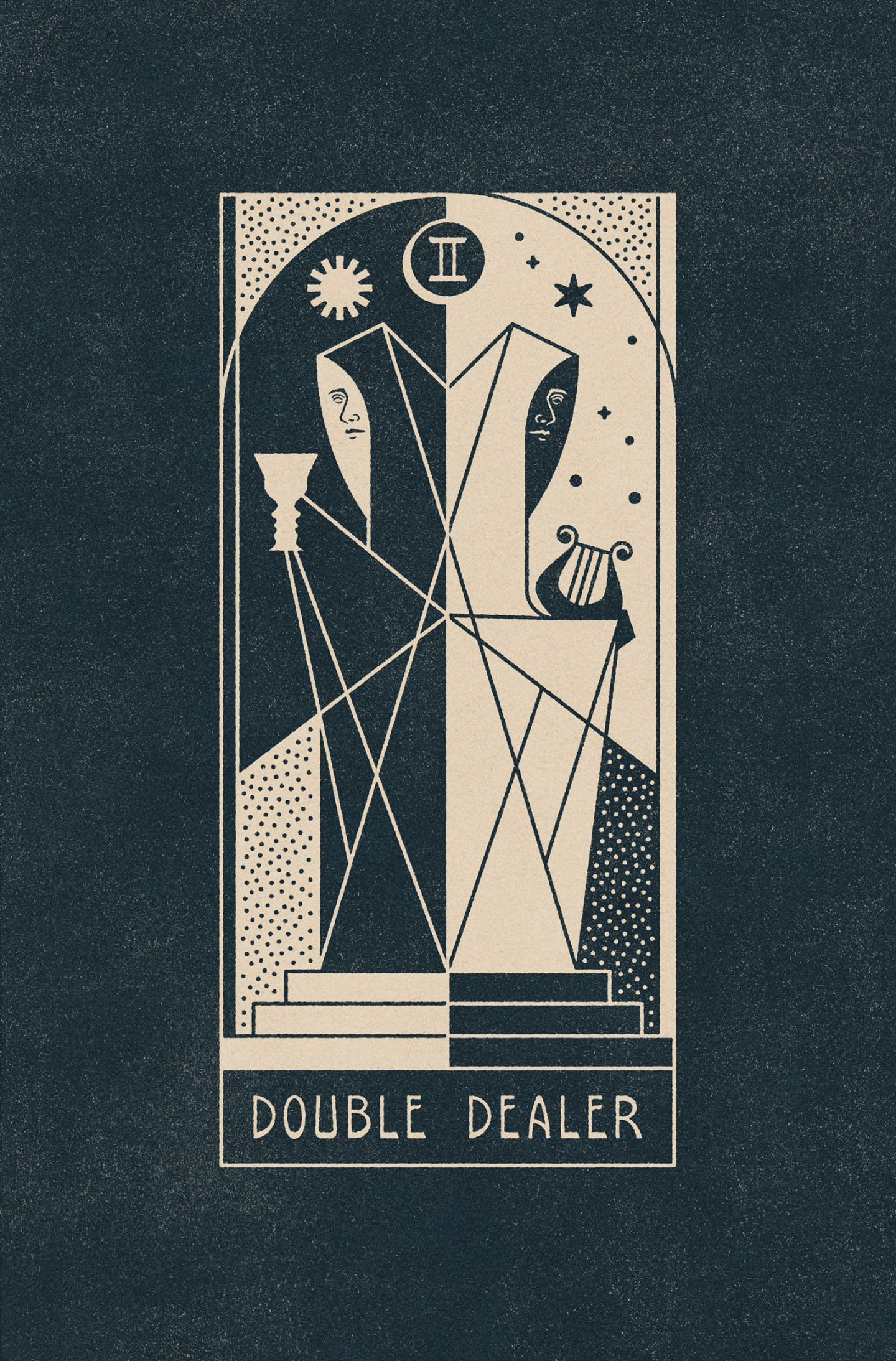 The Double Dealer is a glittering cocktail bar hidden underneath the Orpheum in New Orleans.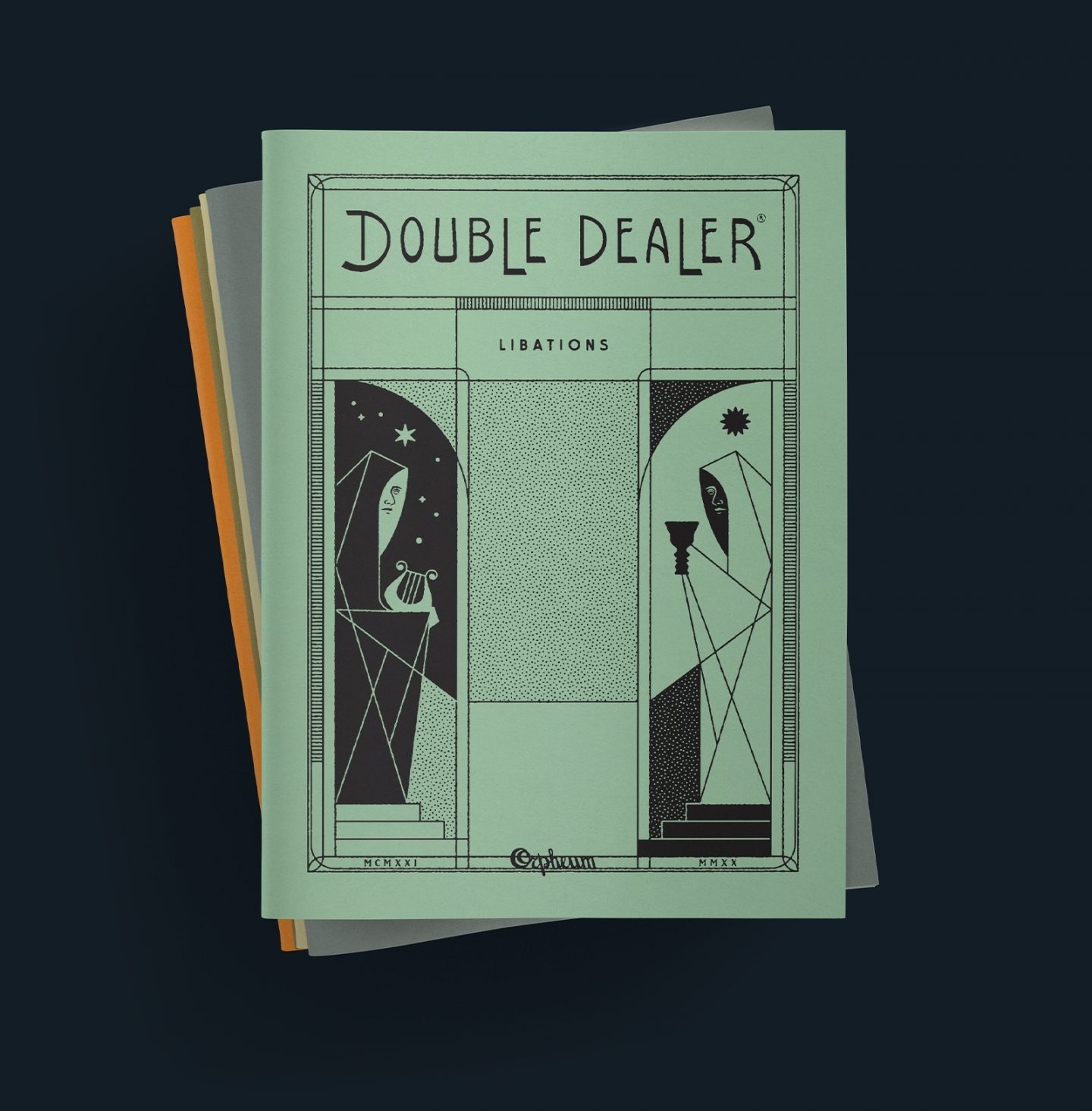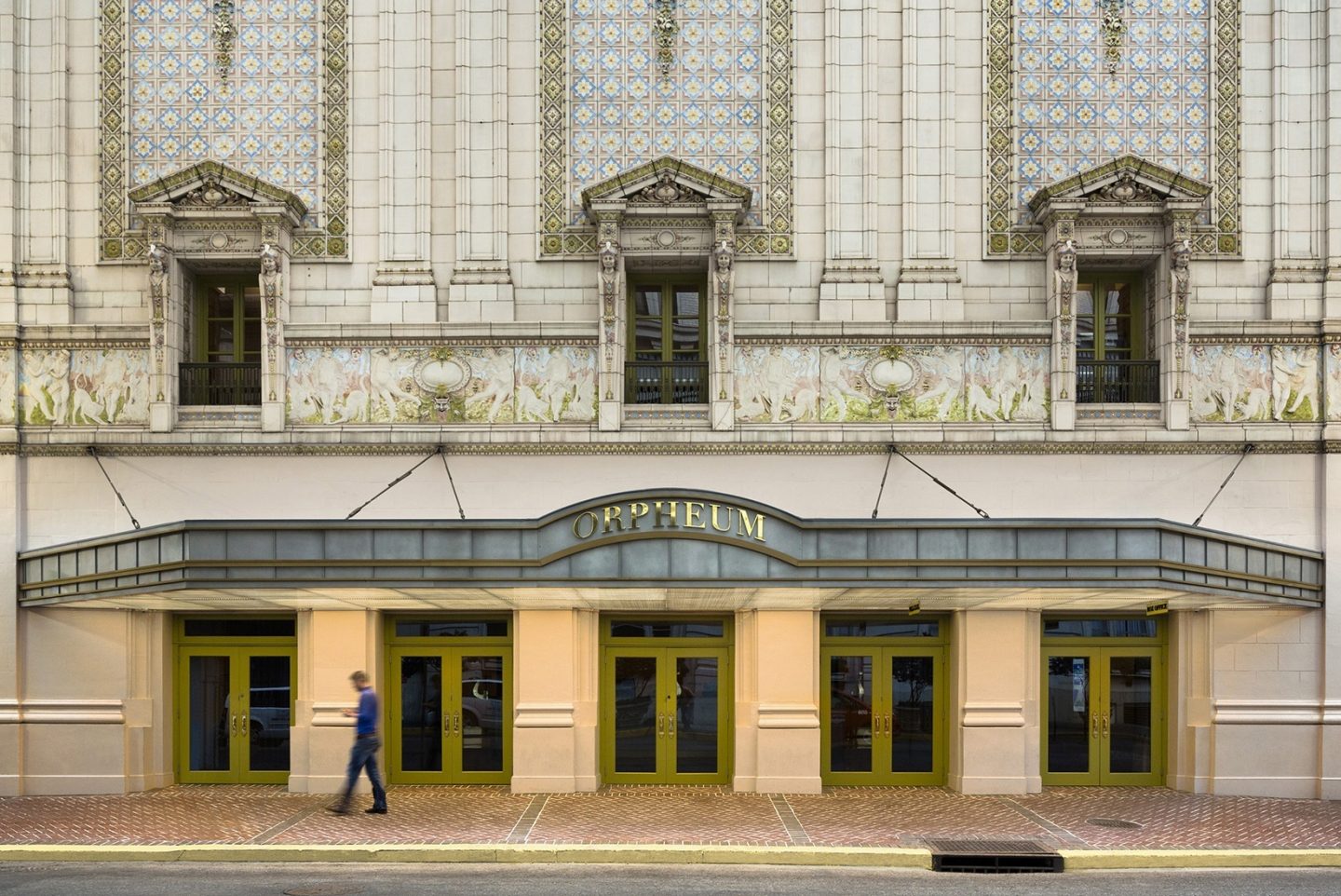 Photo by: Eskew Dumez Ripple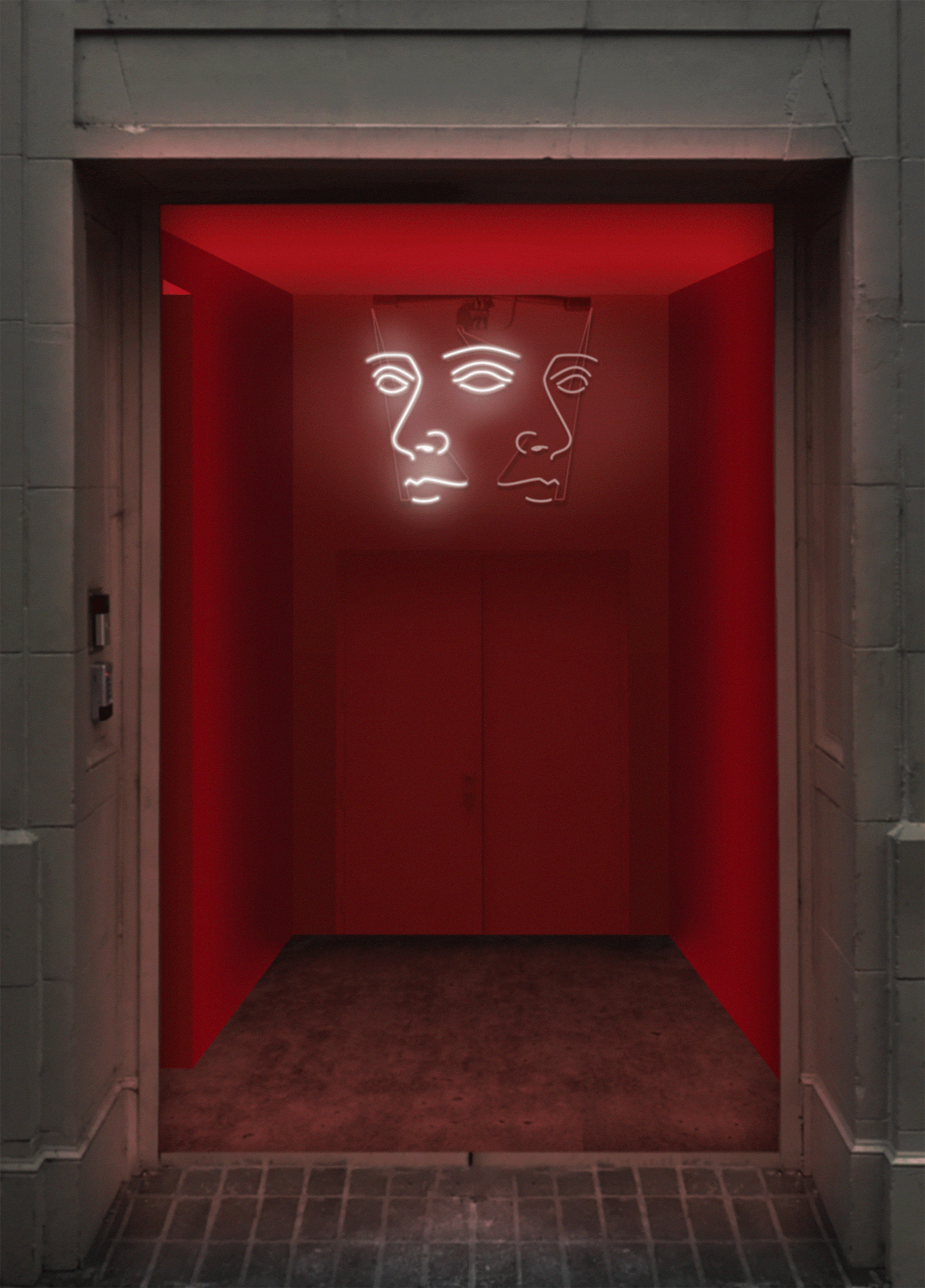 A cryptic neon face is the only sign, drawing you into an underground vaudeville of theatrical illusion and secrets.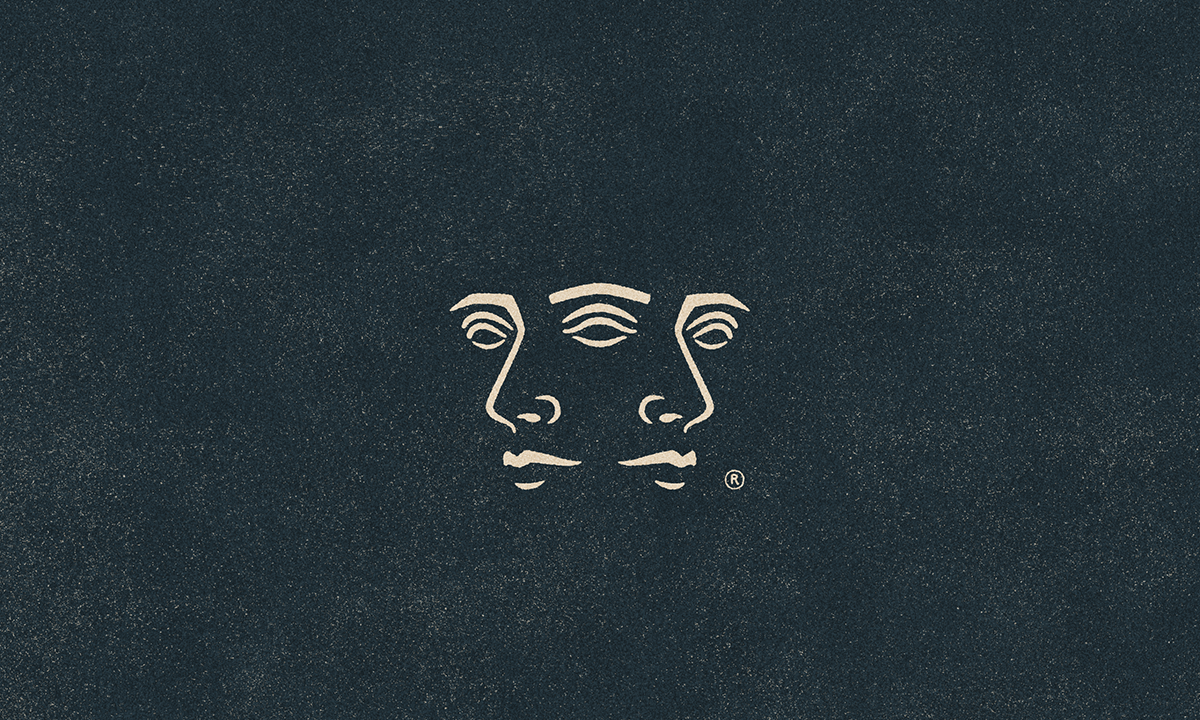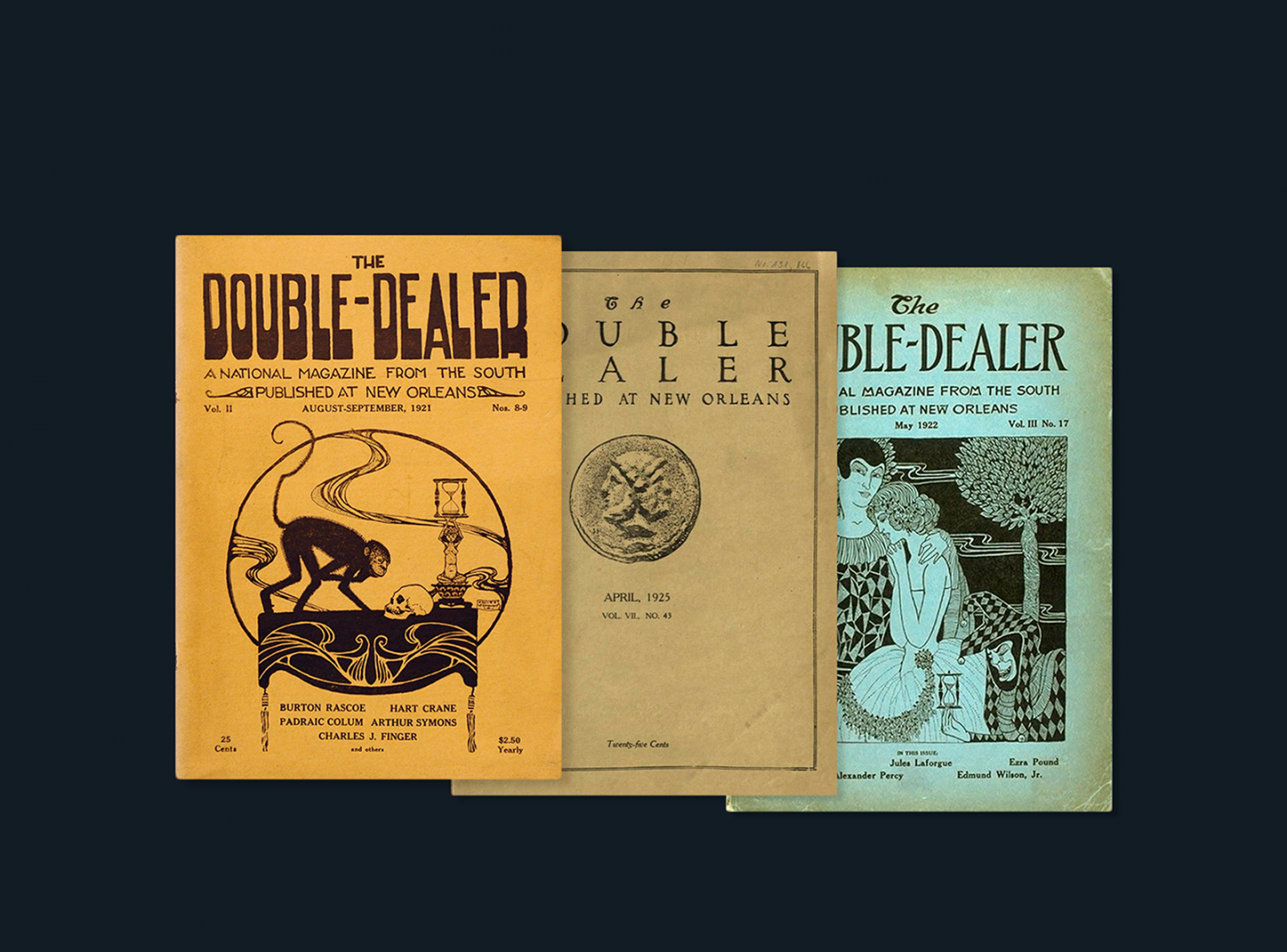 We styled the menu after the bar's namesake: an underground 1920s literary journal circulated in the South.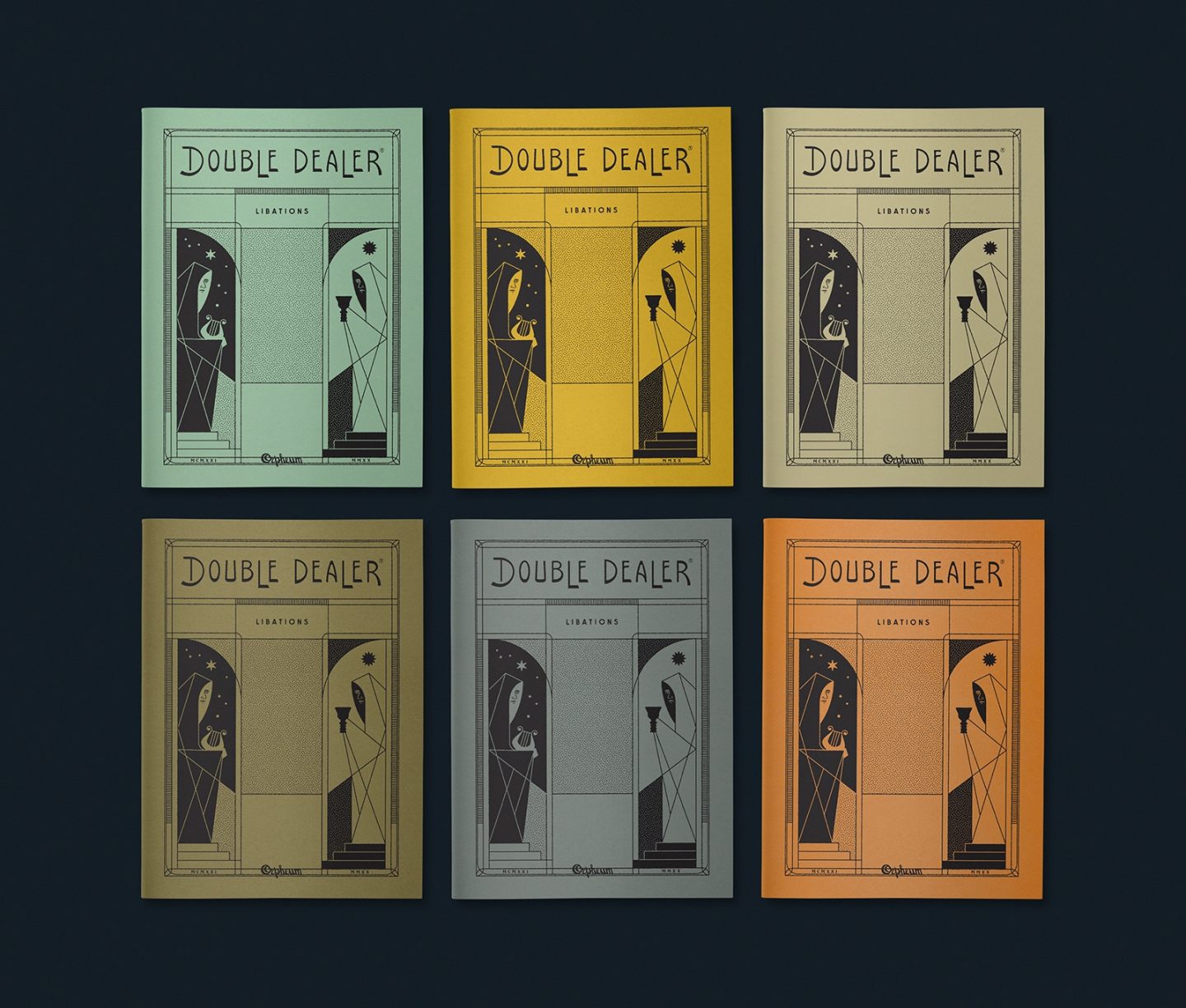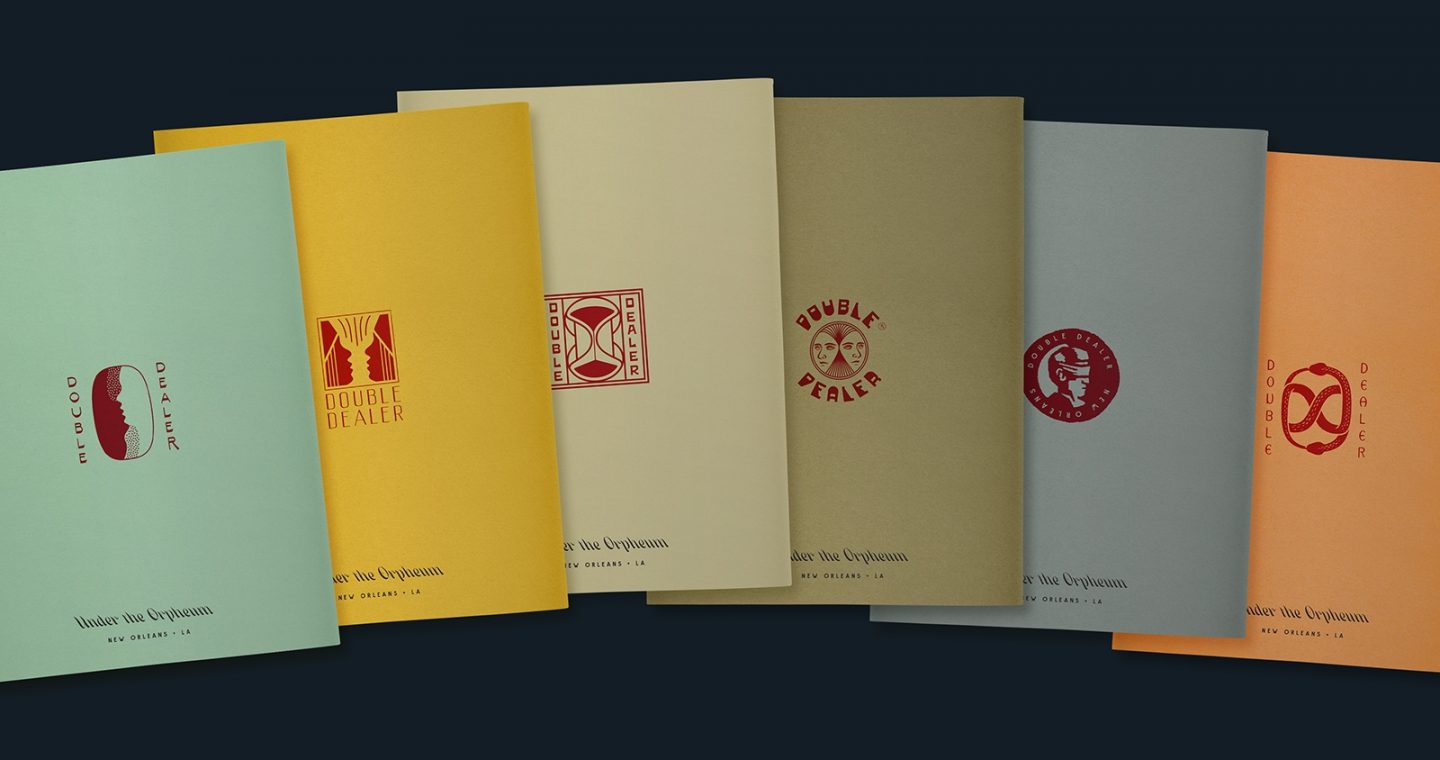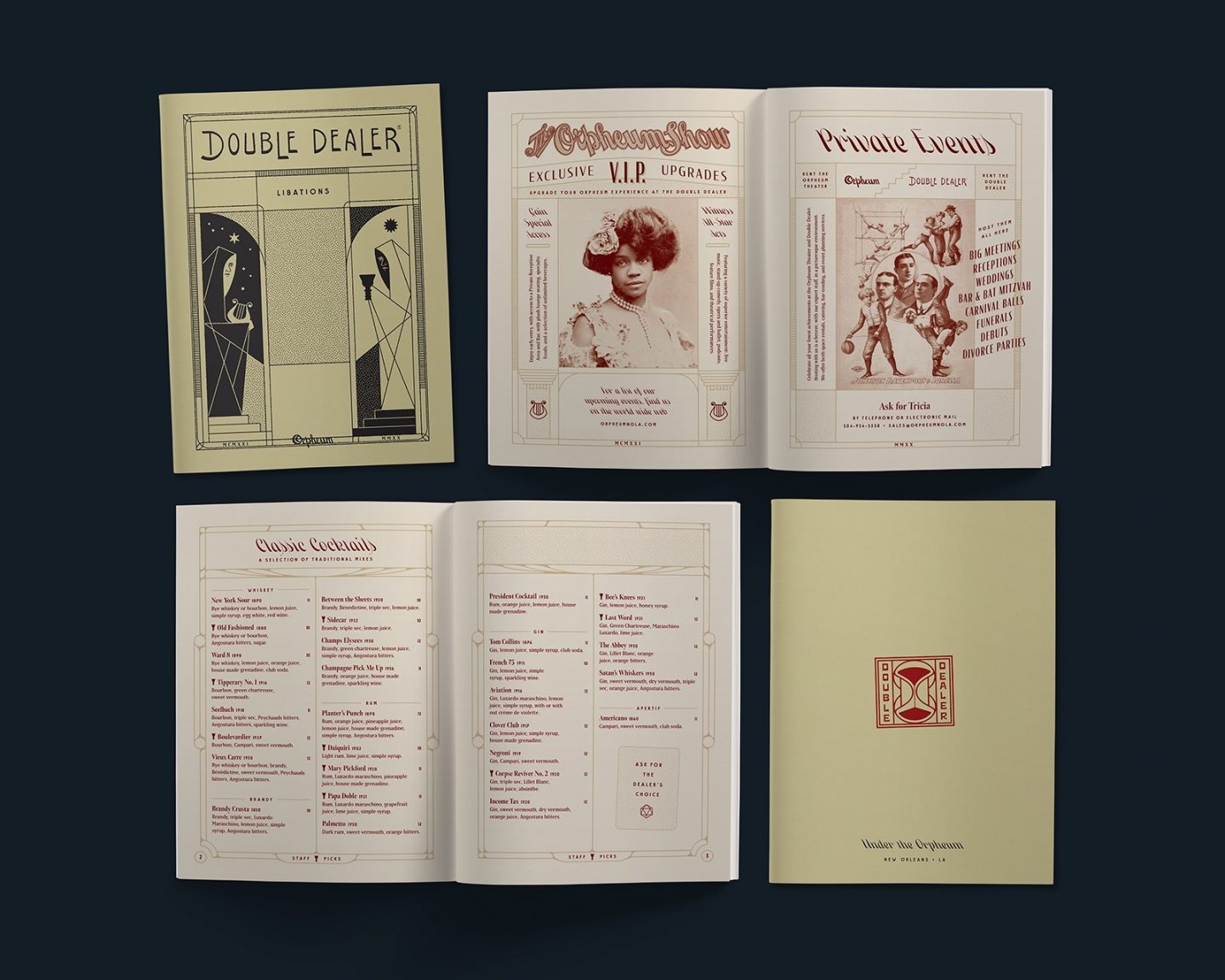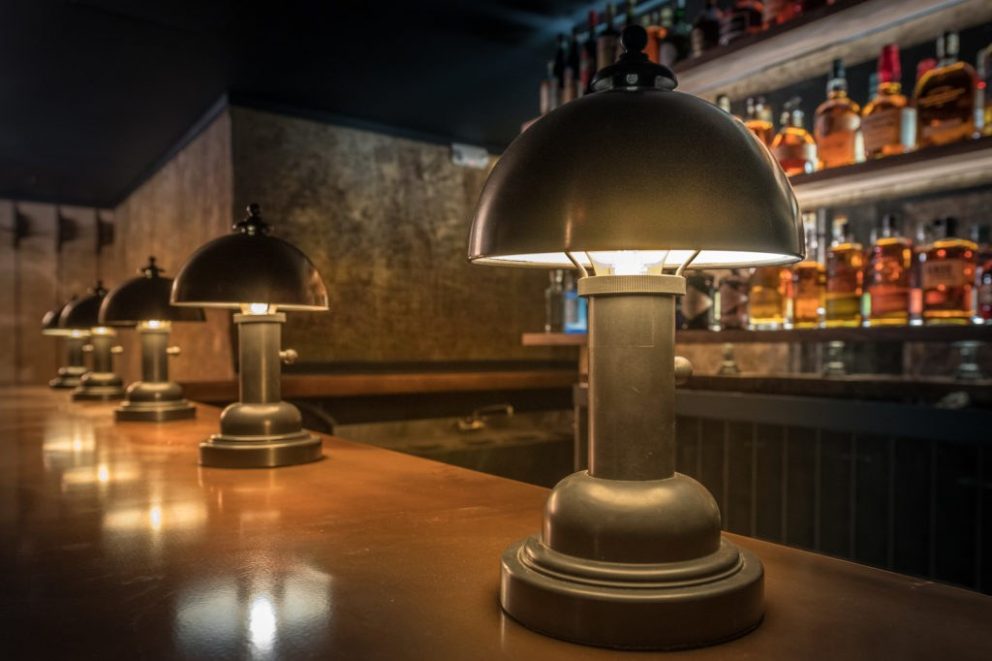 Photo by: Michael Palumbo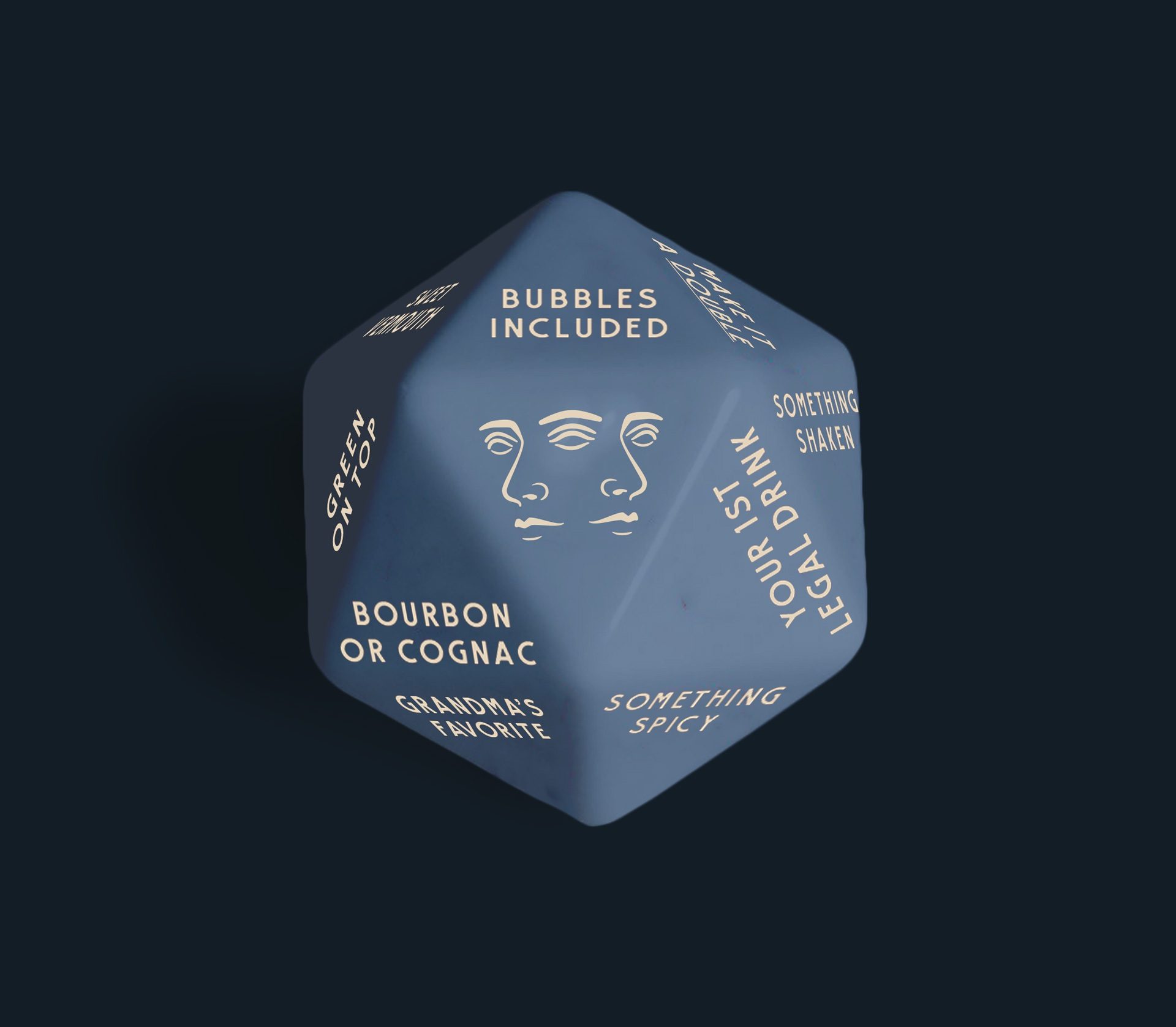 We transformed ordinary collateral into surprises. A 20-sided "Dealer's Choice" die accompanies every menu and the humble coaster animates to life when spun.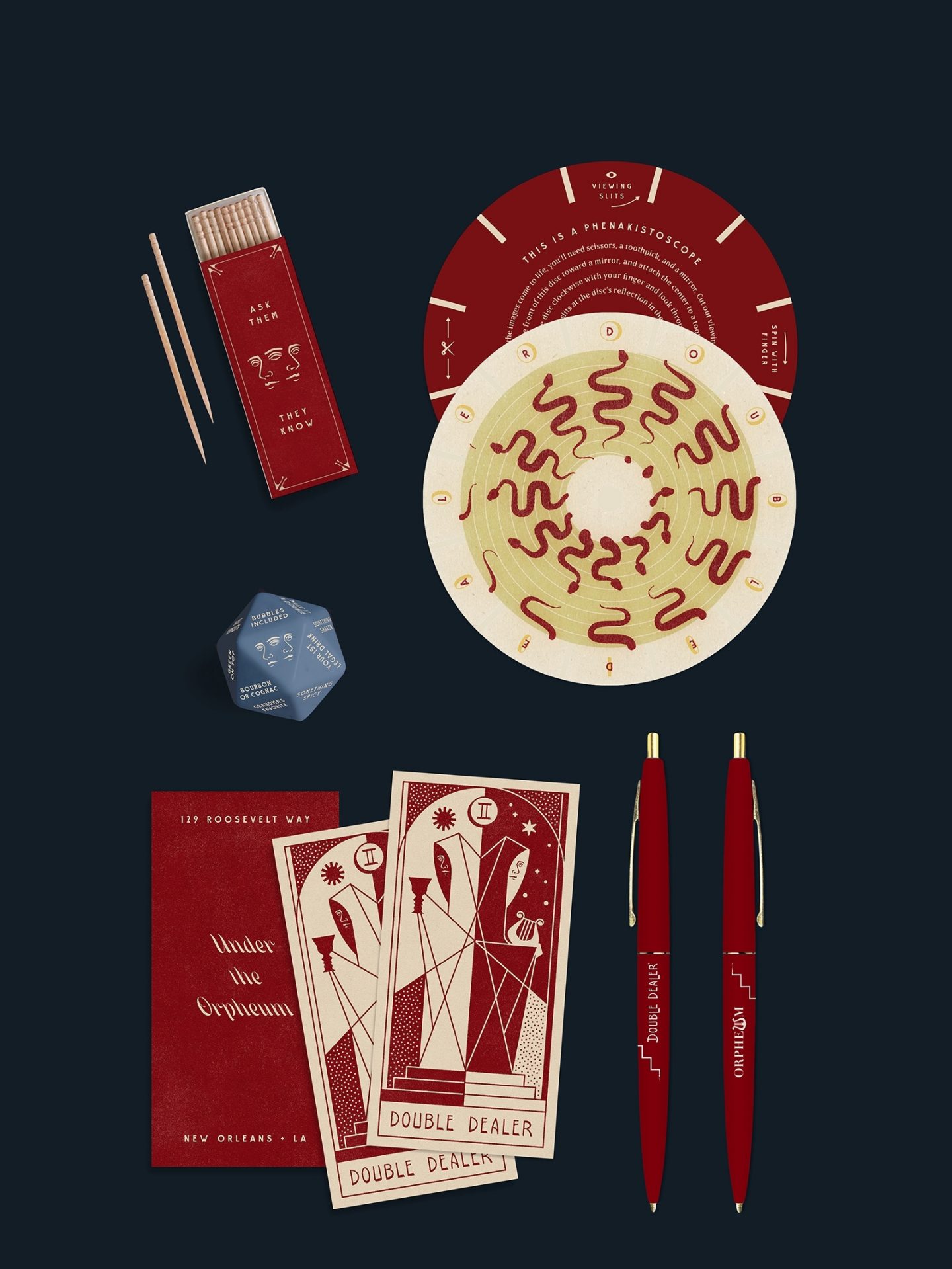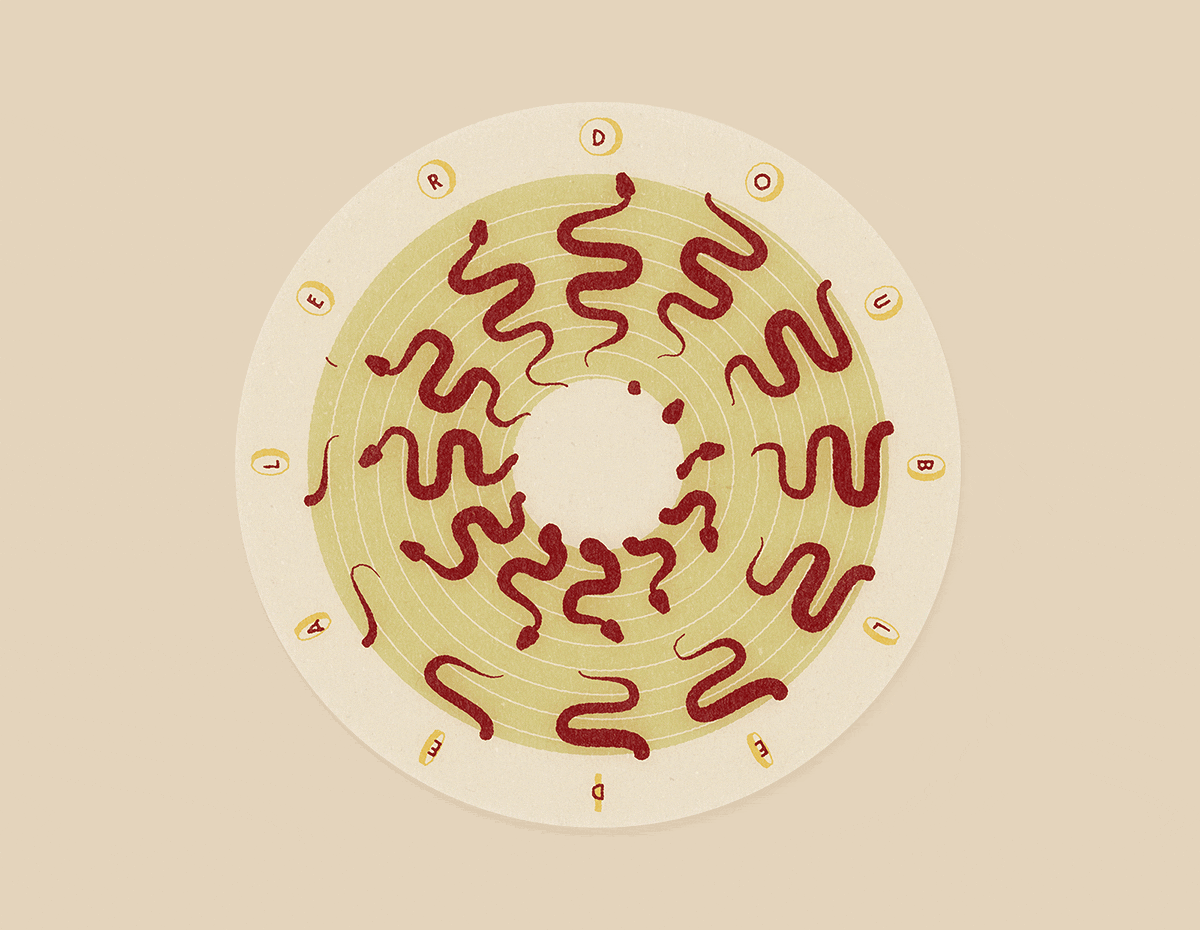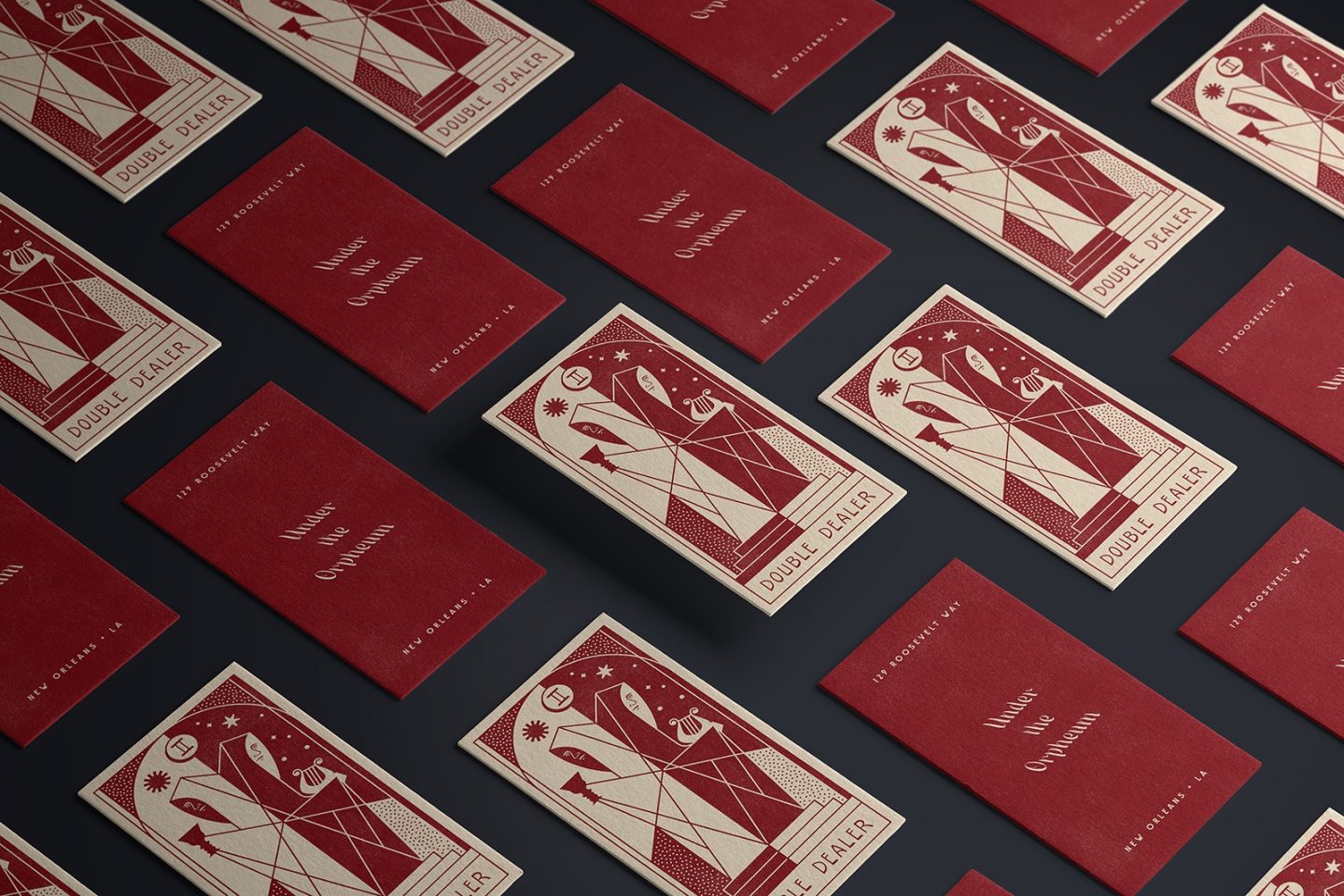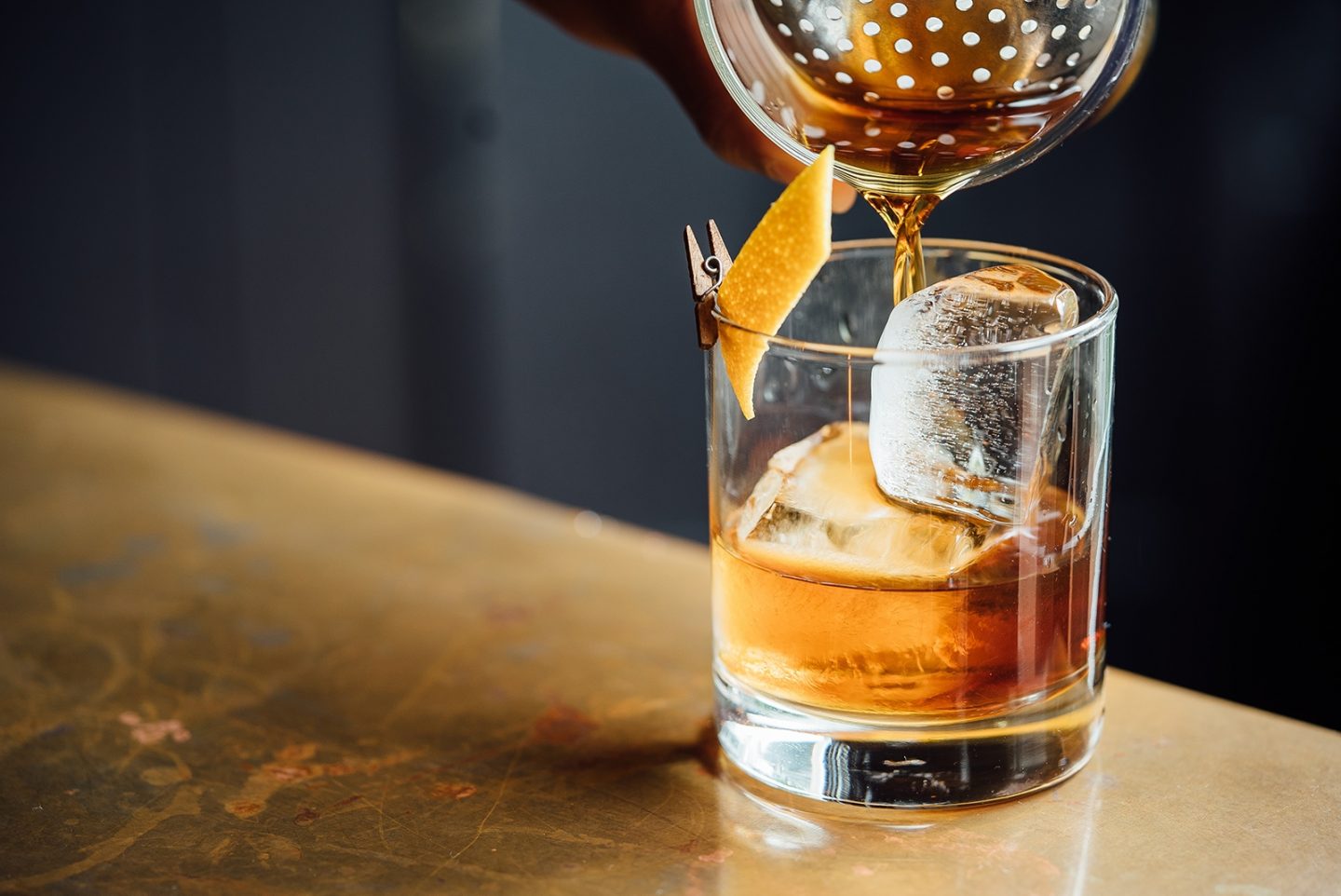 Photo by: Adam Jamie
Interior signage was inspired by artifacts you might uncover when exploring an old theater.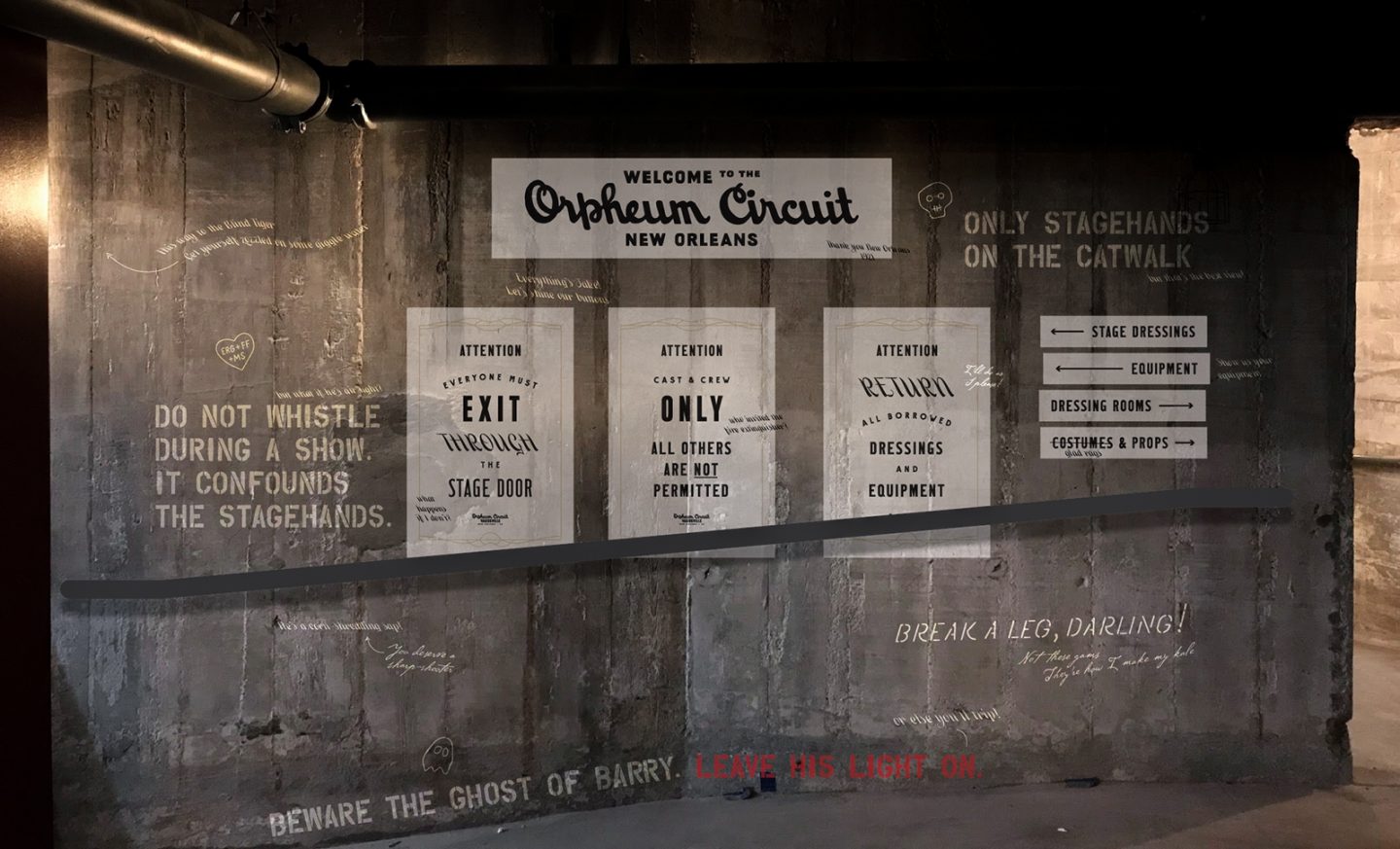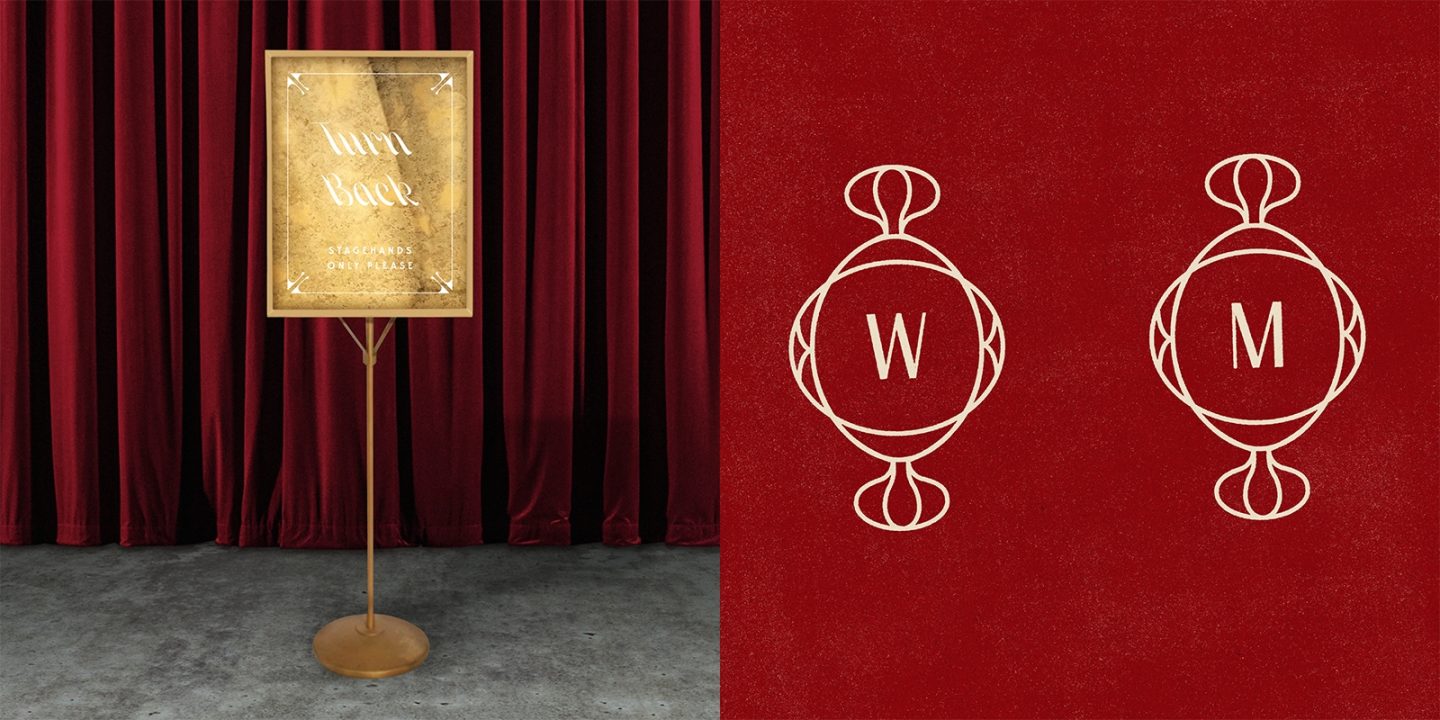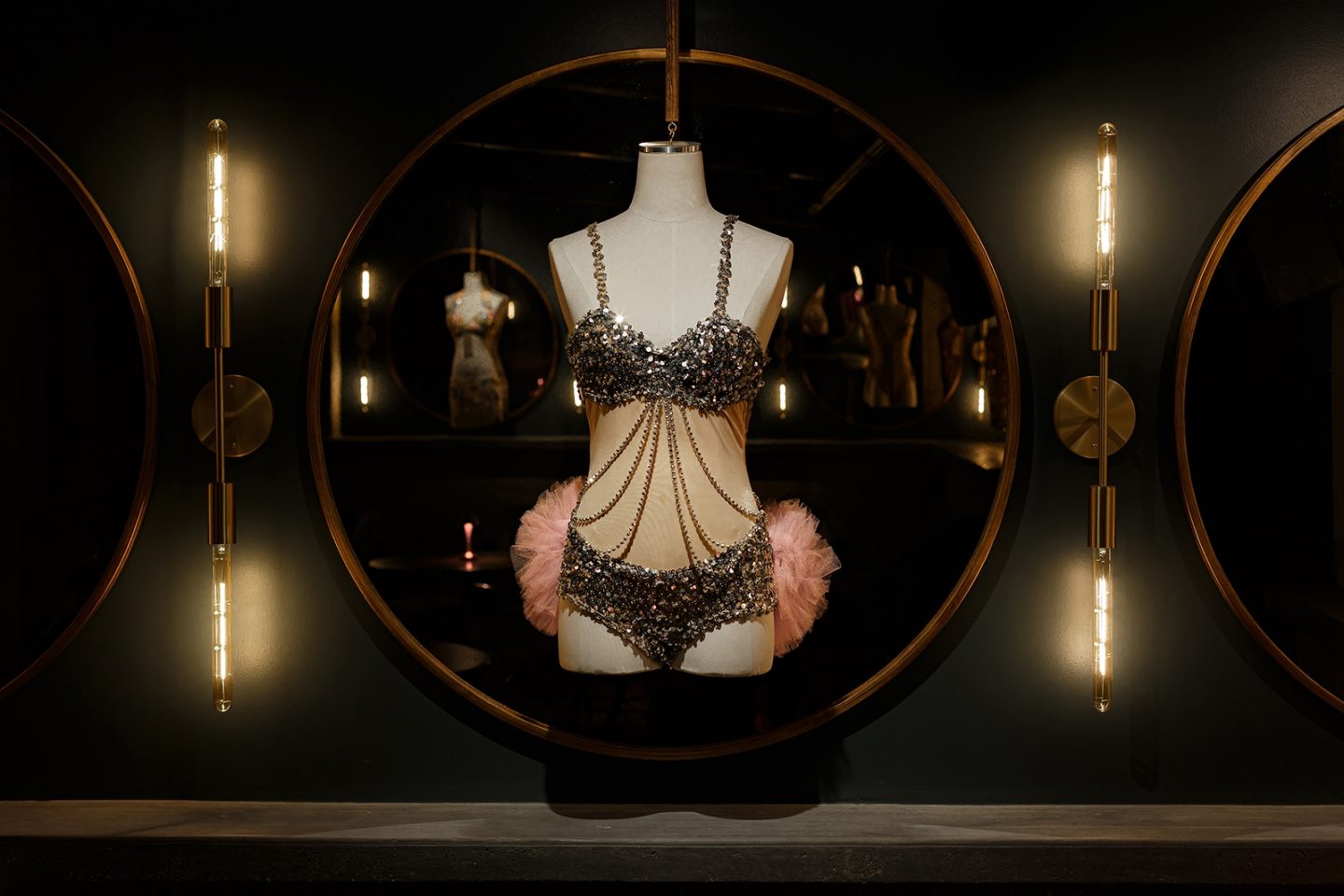 Photo by: Farouki Farouki
As a final detail we resurrected unused logo explorations as a series of "ex Libris" stamps and custom bathroom wallpaper.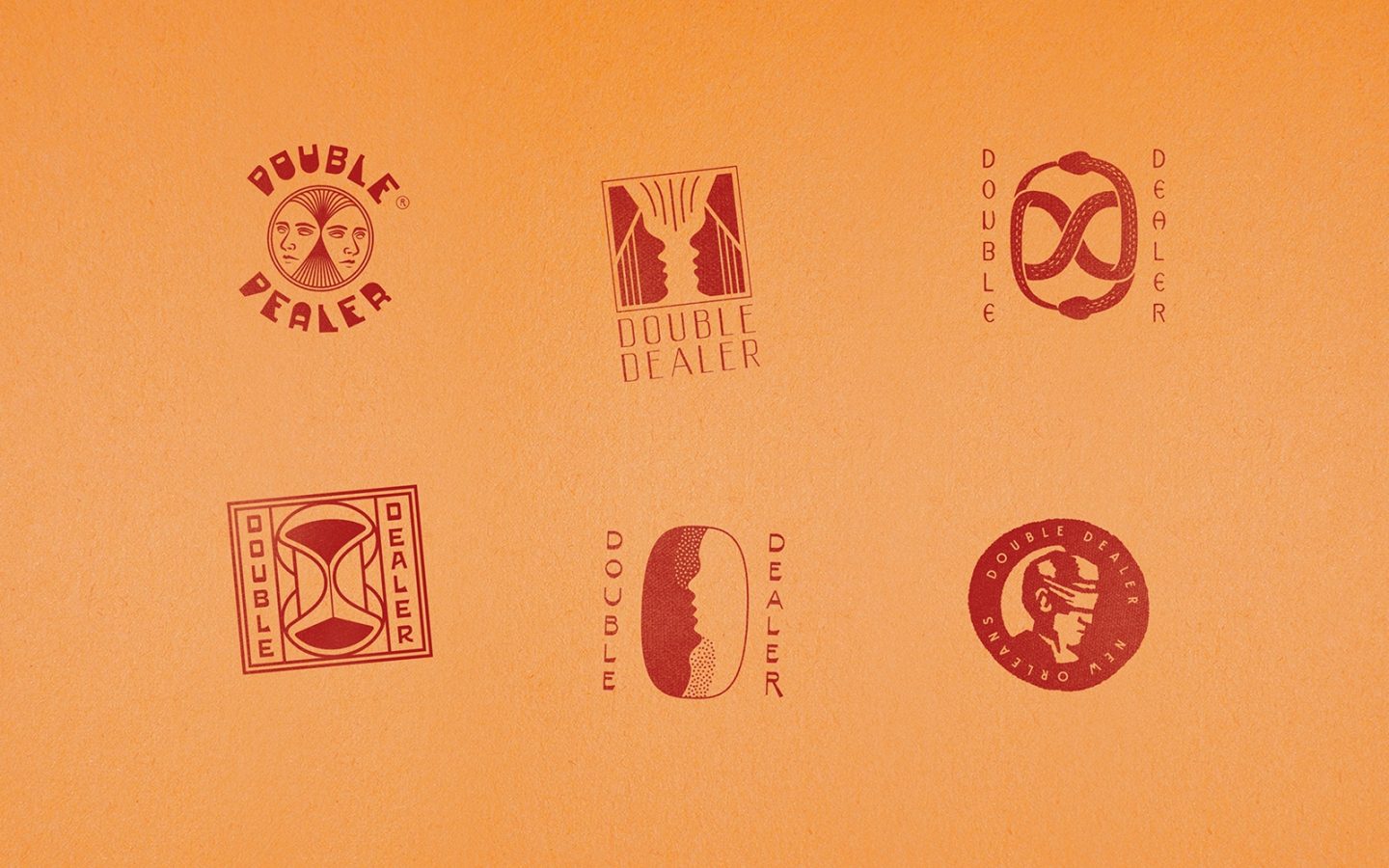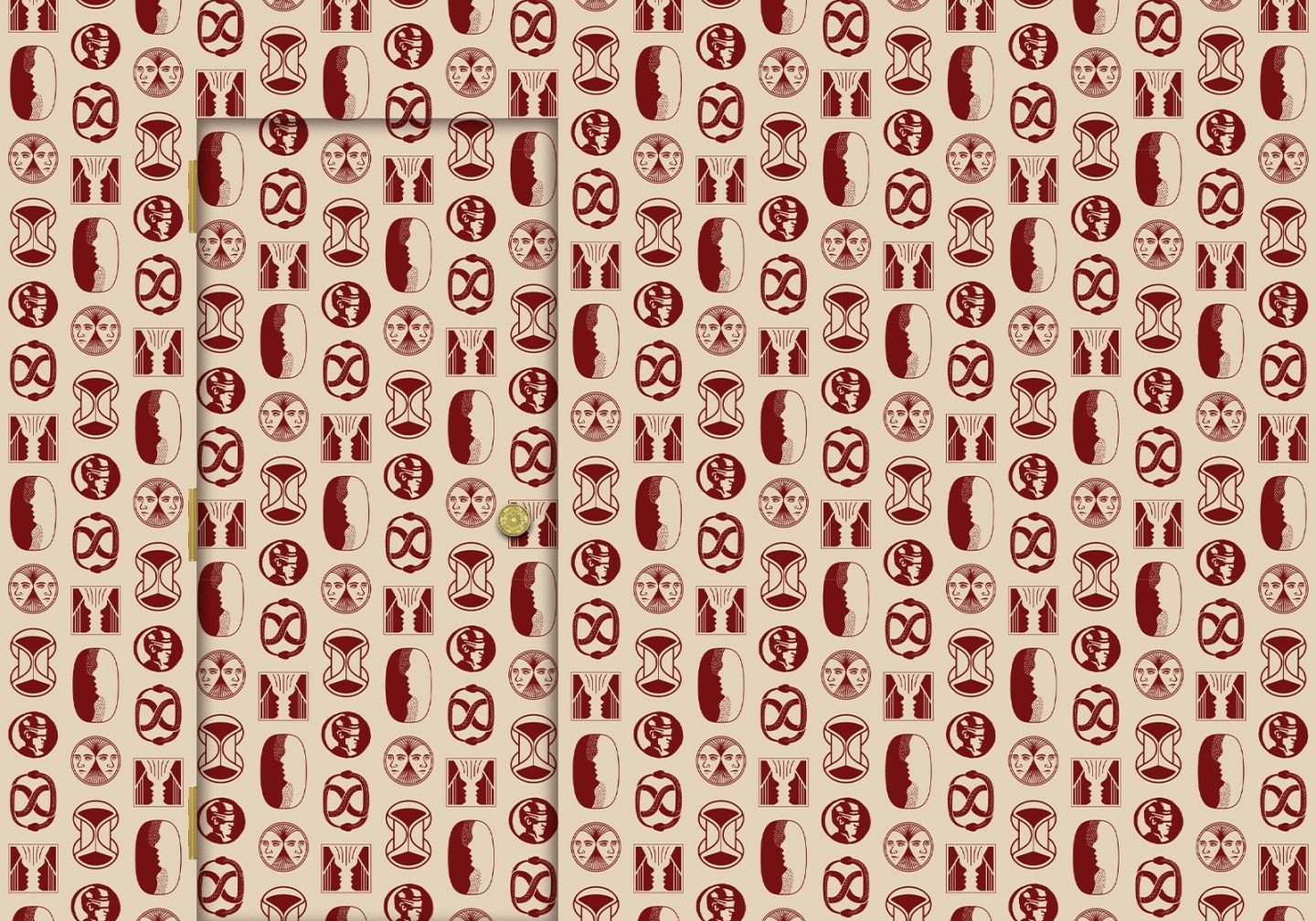 Under the Orpheum 504.300.0212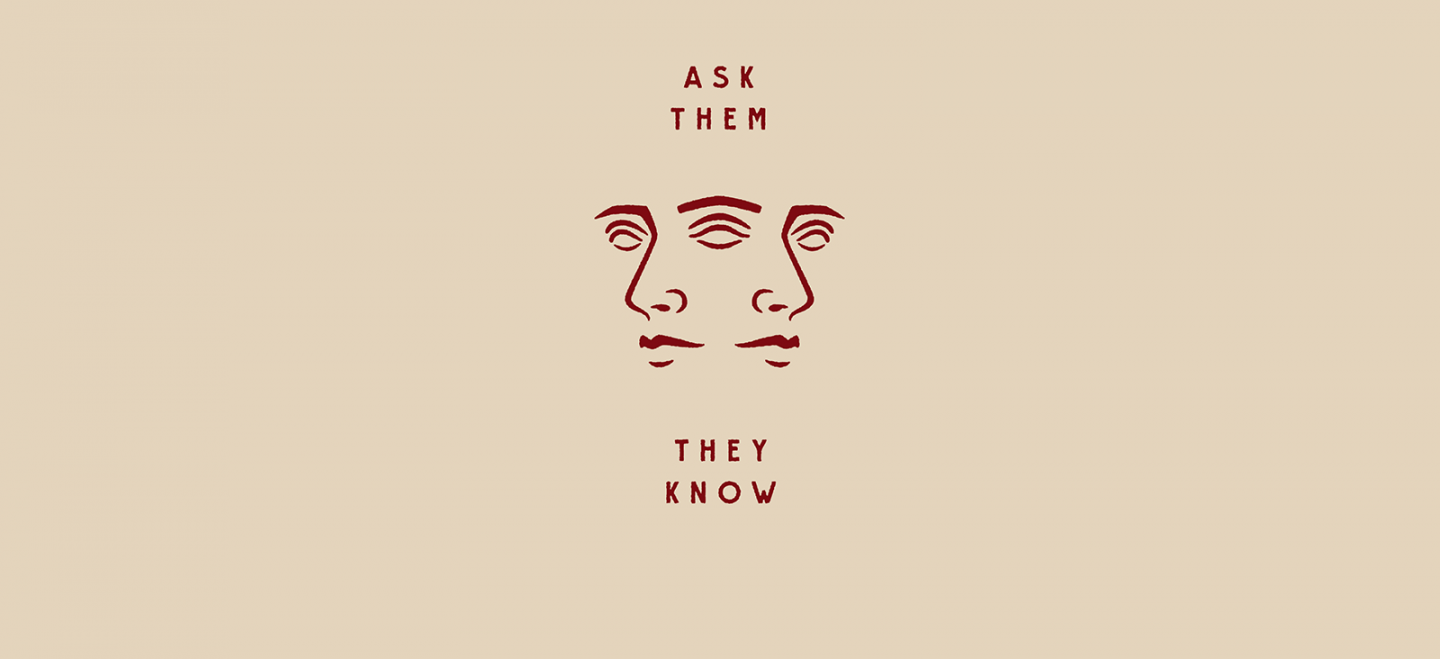 Credits
Creative Direction

Marke Johnson
Adam Blake

Design

Michelle Merlin

Adam Blake
Kyle Huninghake



Illustration

Michelle Merlin
Adam Blake

Production & Project Management

Kimberly Johnson

Architecture & Interior Design
Acknowledgments
A special thank you to Barrett, Tony, and Todd at ERG Enterprises.