Inspired by clandestine drinking dens of swank hotels and the parlors of bawdy houses of ill-repute, B&GC pays homage to a heyday of Americana made iconic in the 1940's-1960's post-war economic boom.
We helped craft the story of this peculiar watering hole through visual identity, signage, one-of-a-kind menus, and an innovative founding members invitation.
Disciplines
Naming & Branding
Logo & Visual Identity
Print & Collateral
Web Design & Development
Illustration & Art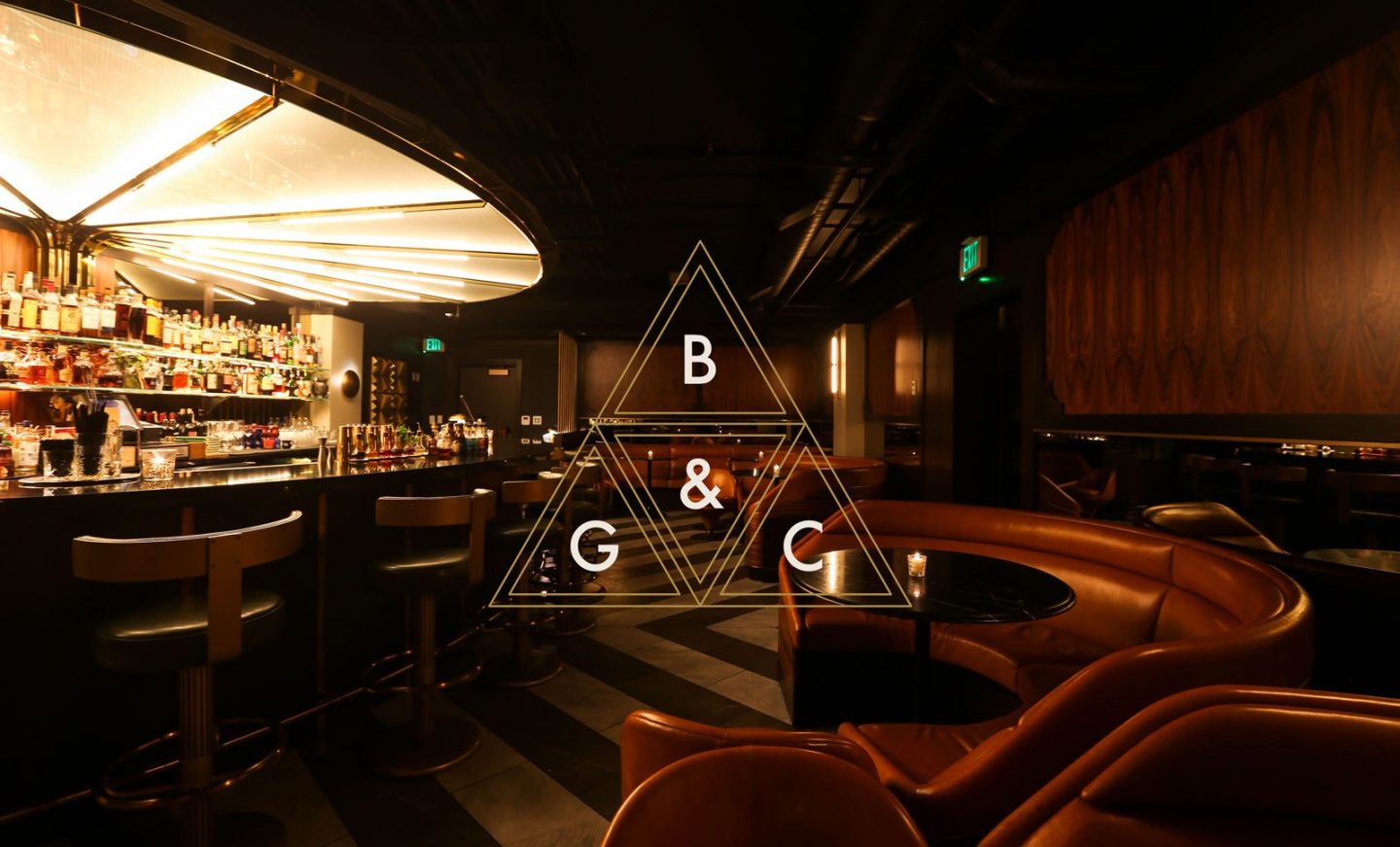 Photo by: Danielle Webster
B&GC is an unexpected underground drinking den — discovered with a phone number, a text confirmation, and an unmarked alley doorbell.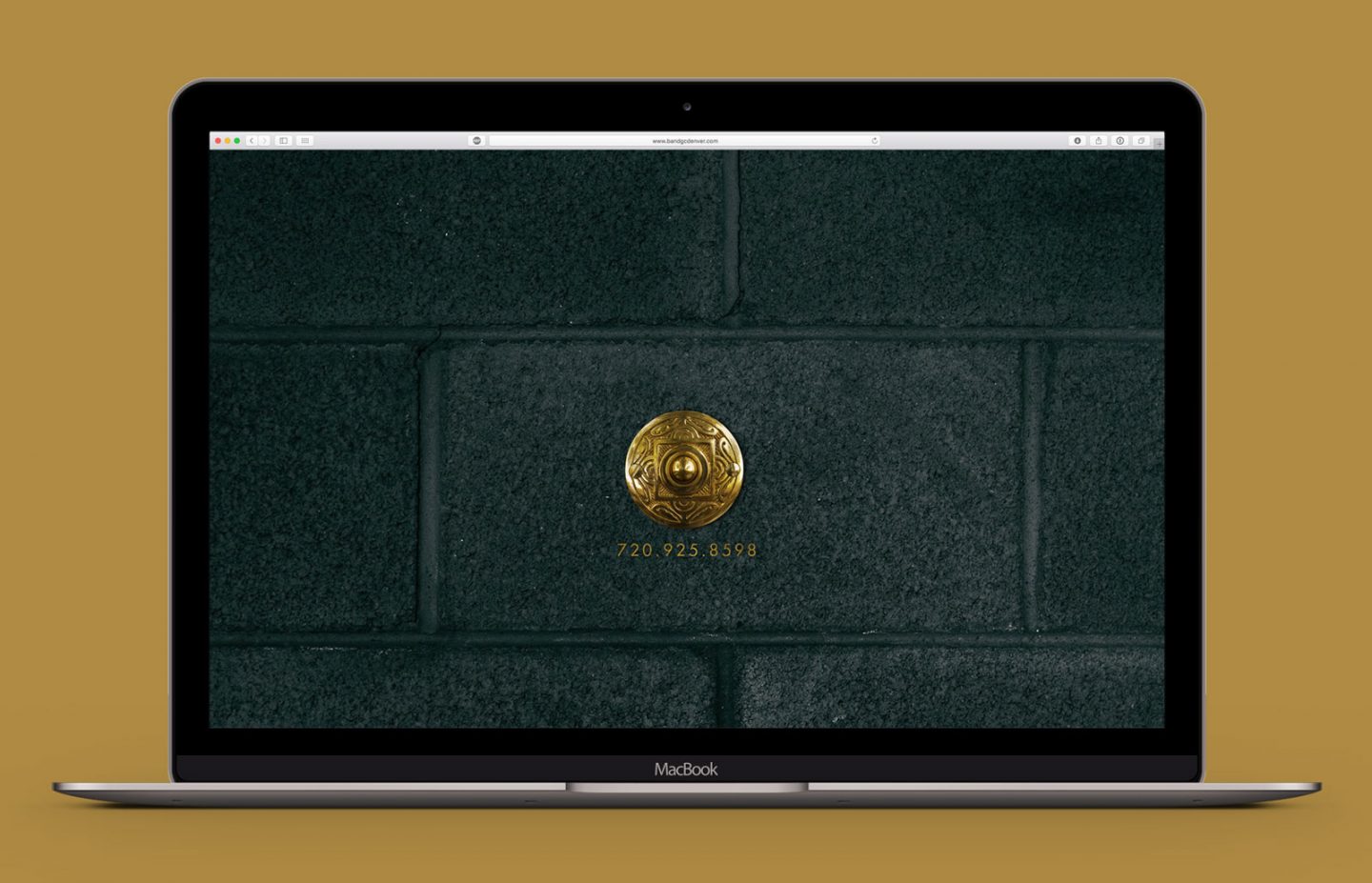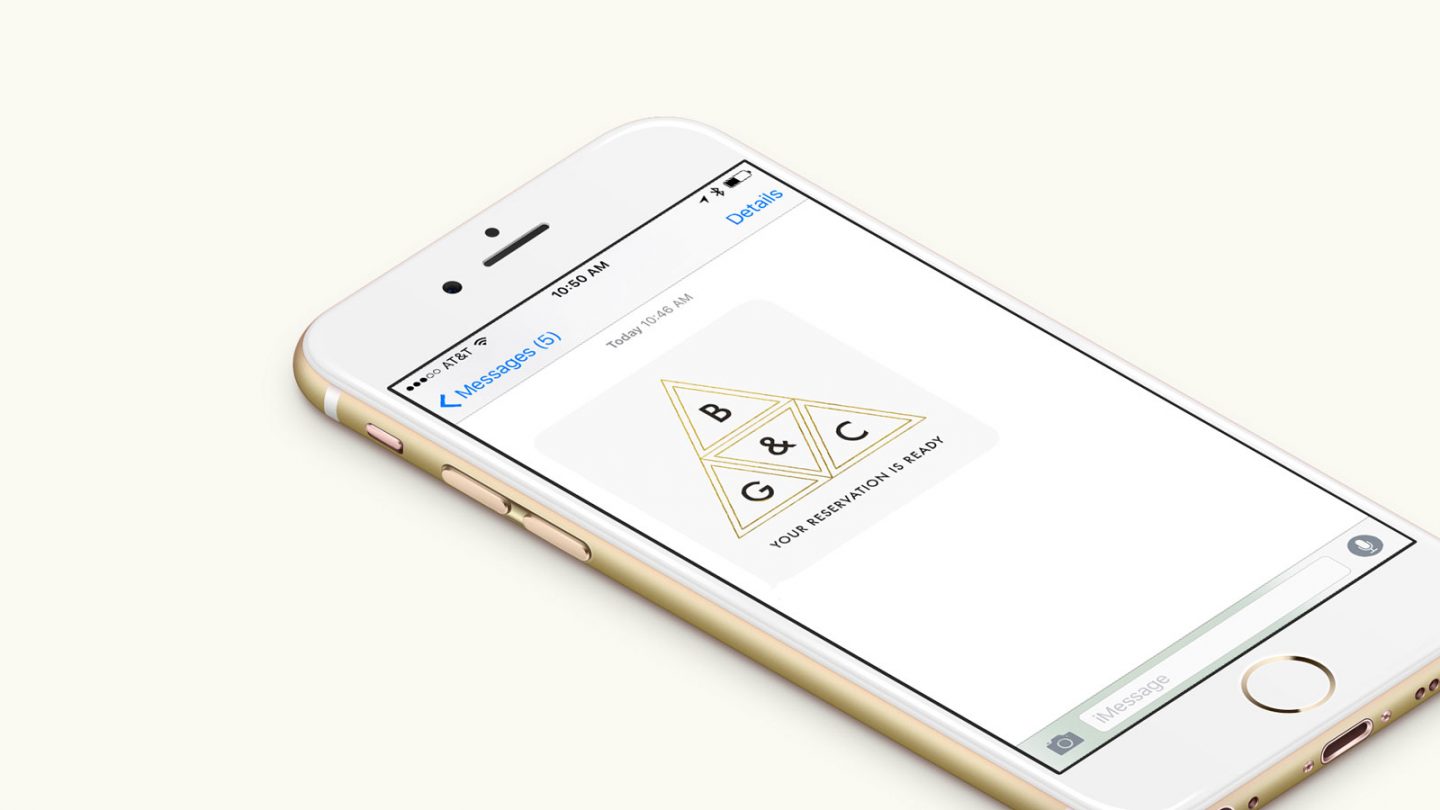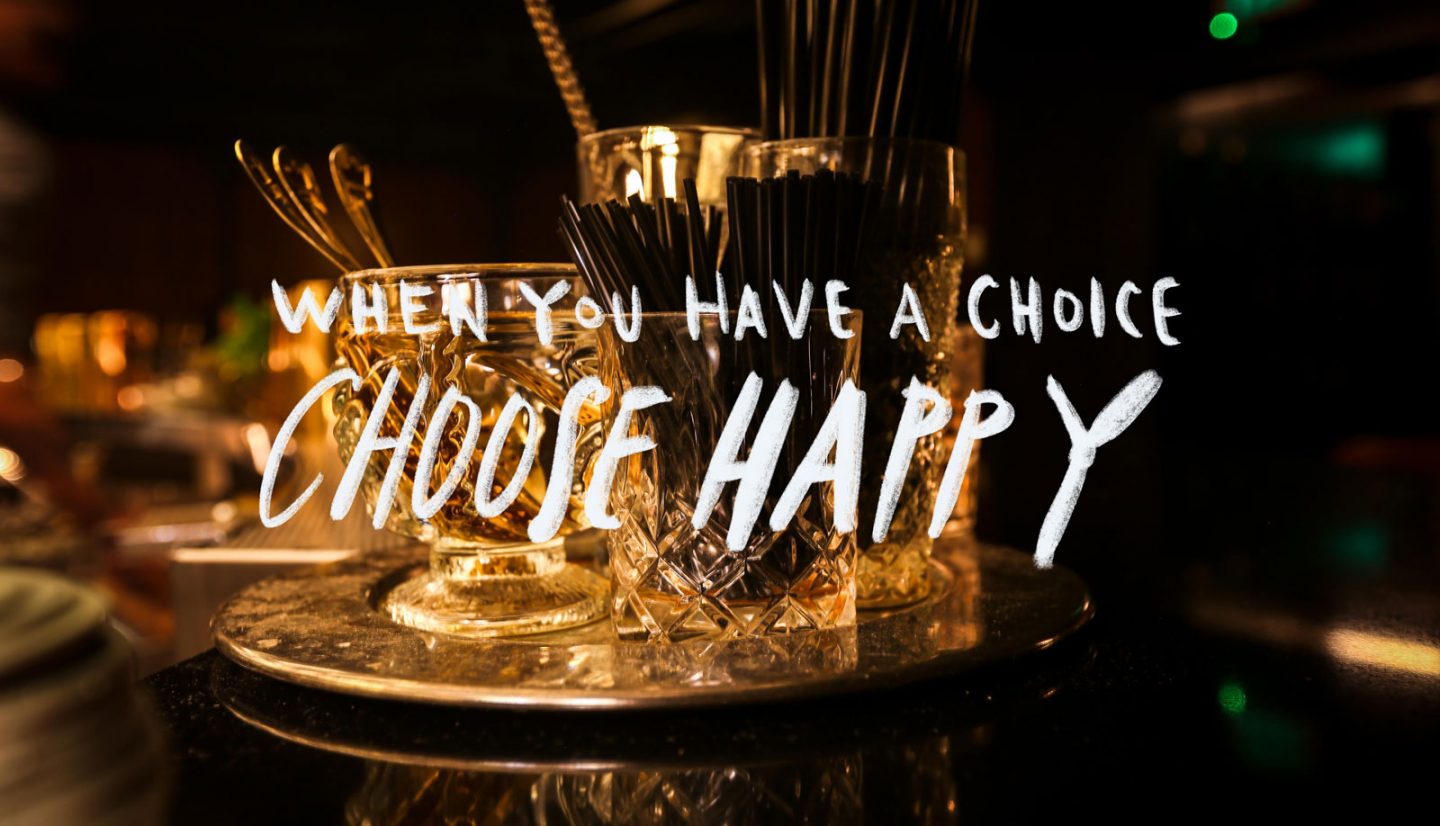 Photo by: Danielle Webster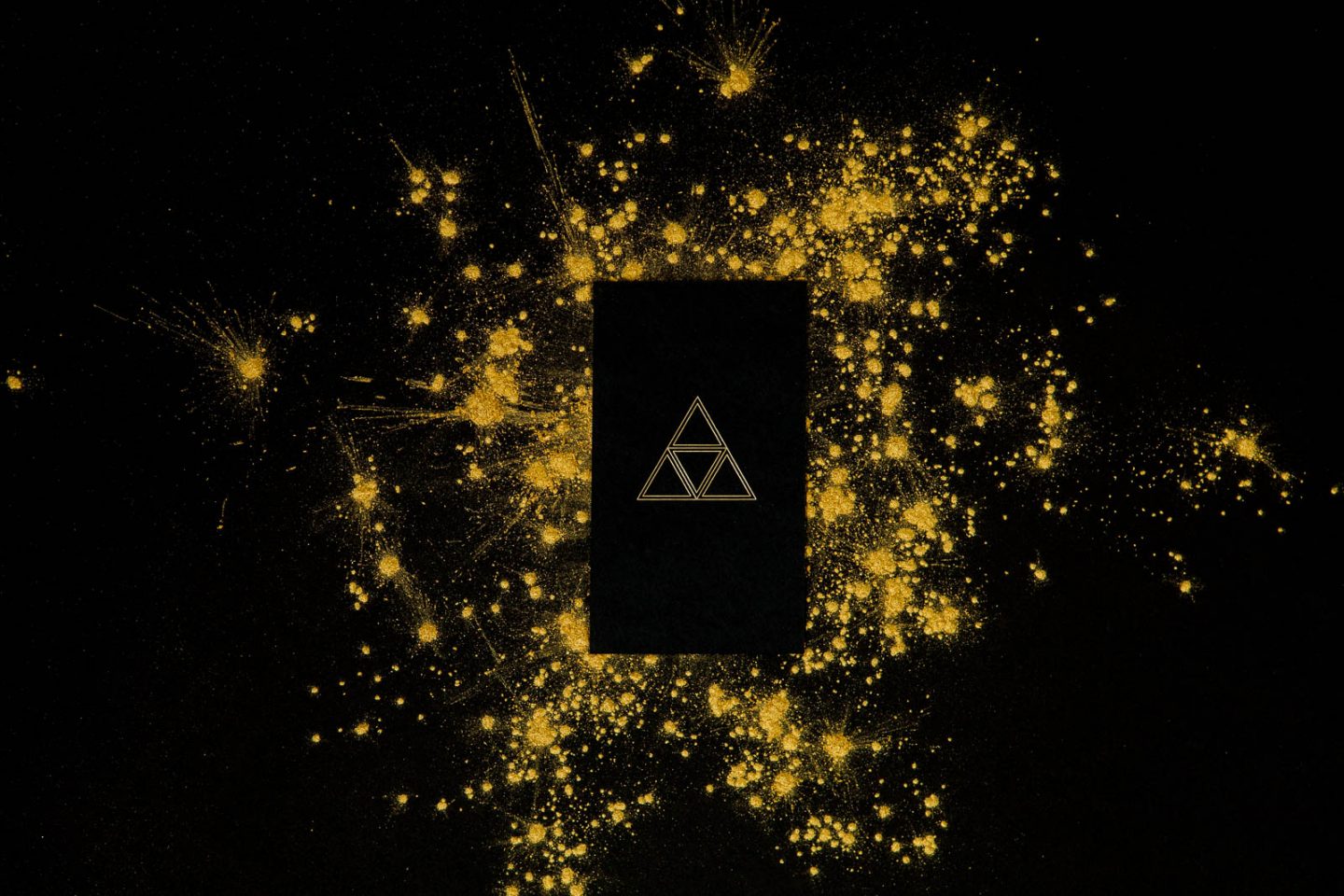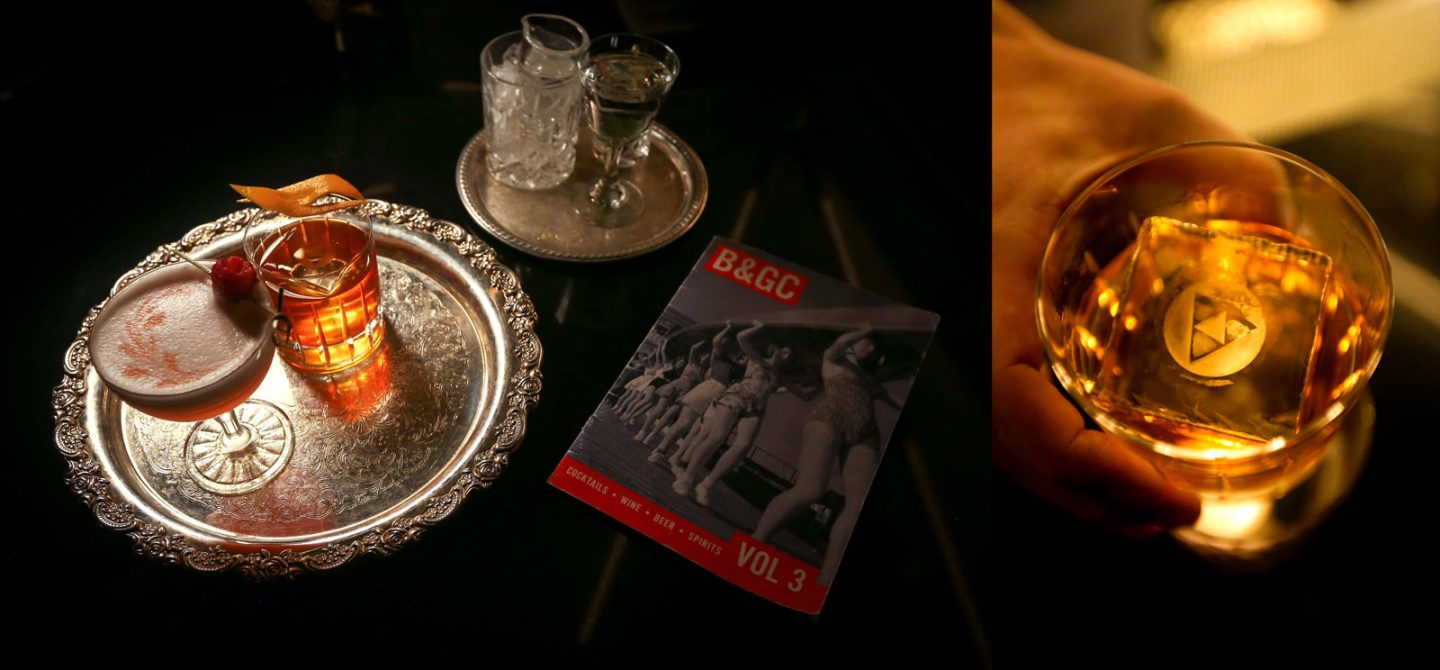 Photo by: Danielle Webster
We imagined the menu as a playful twist on atomic-age America, preserved in a one-of-a-kind glossy magazine.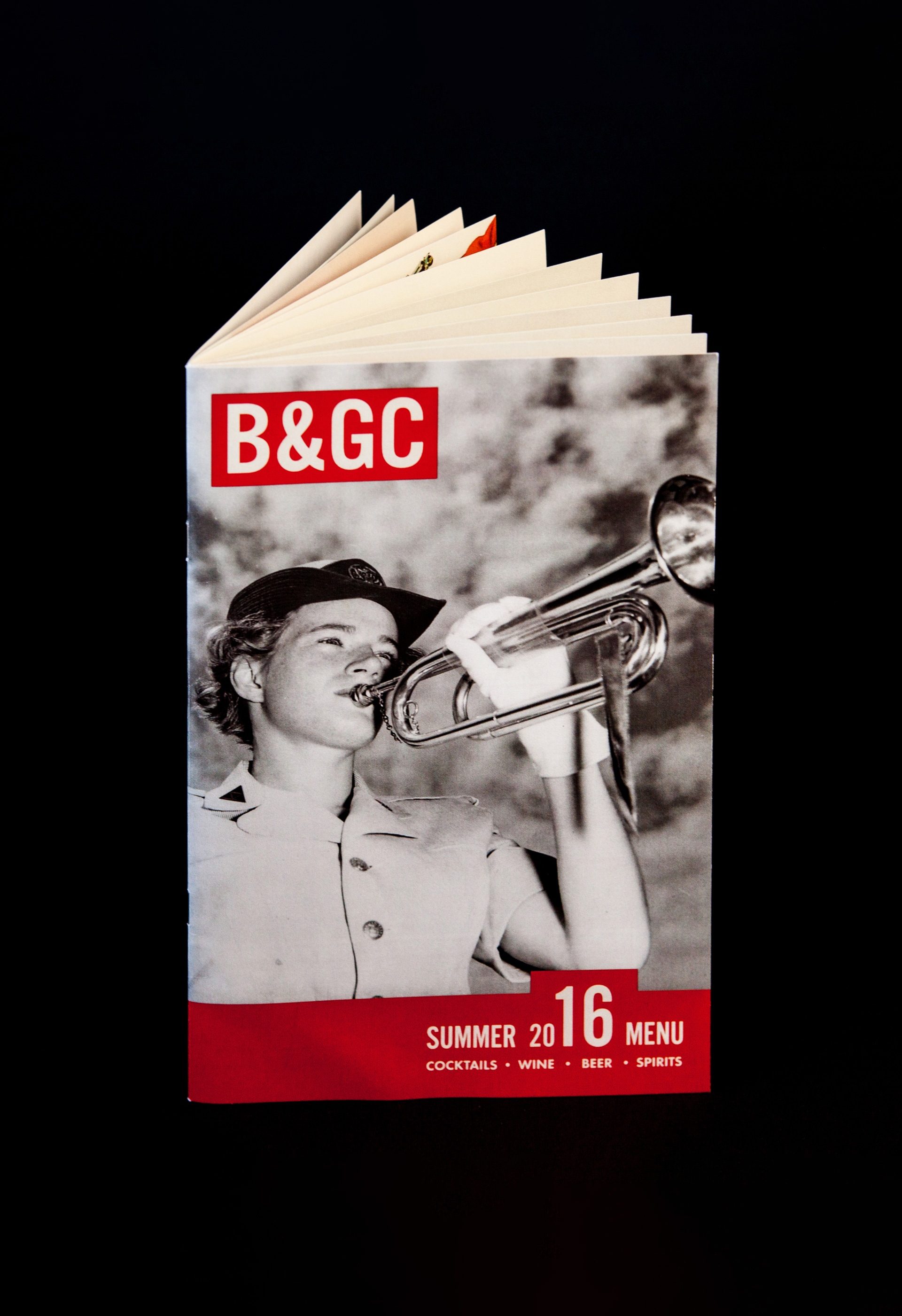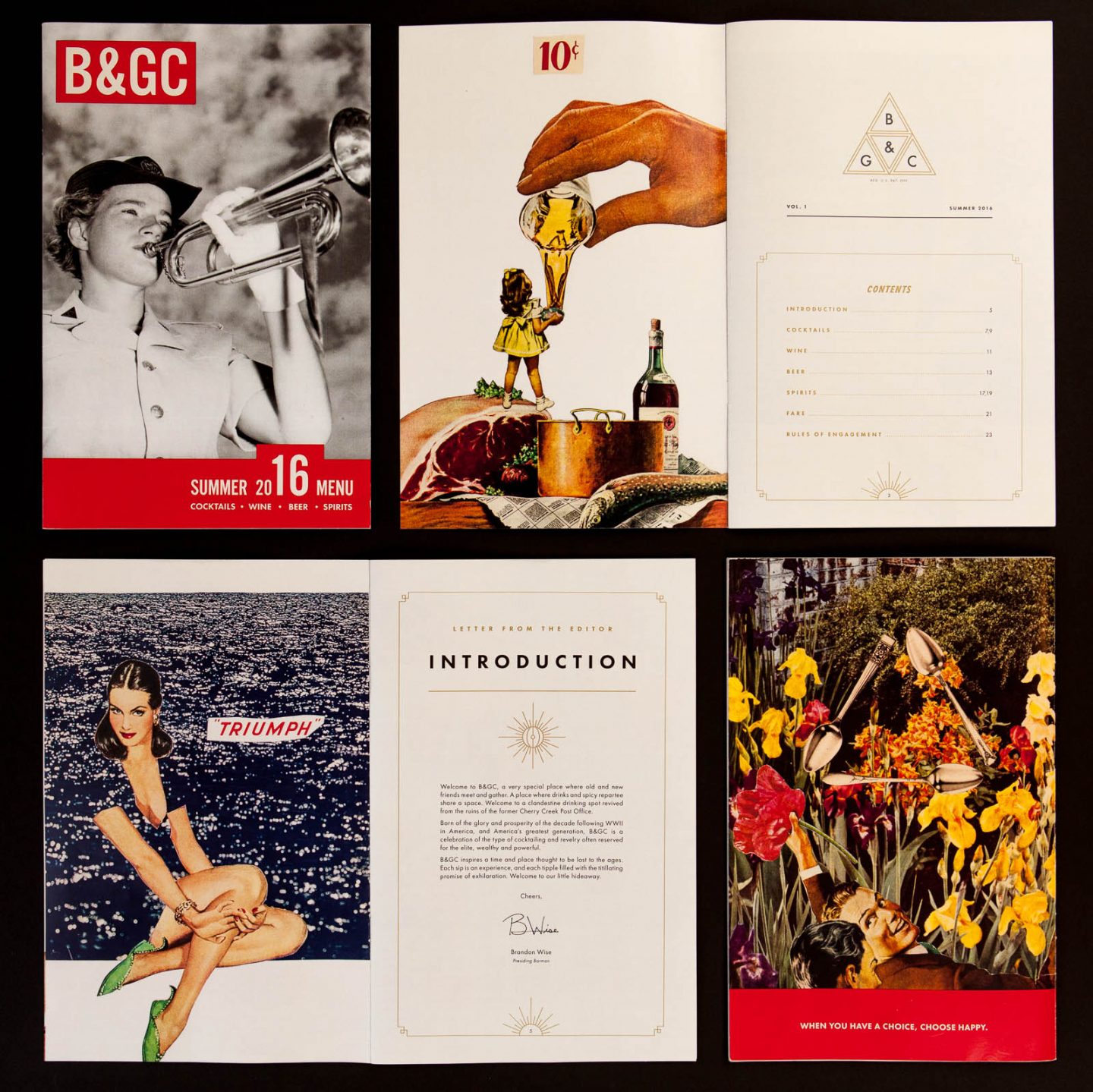 The magazine-menu has 28 pages, and the cover changes every season.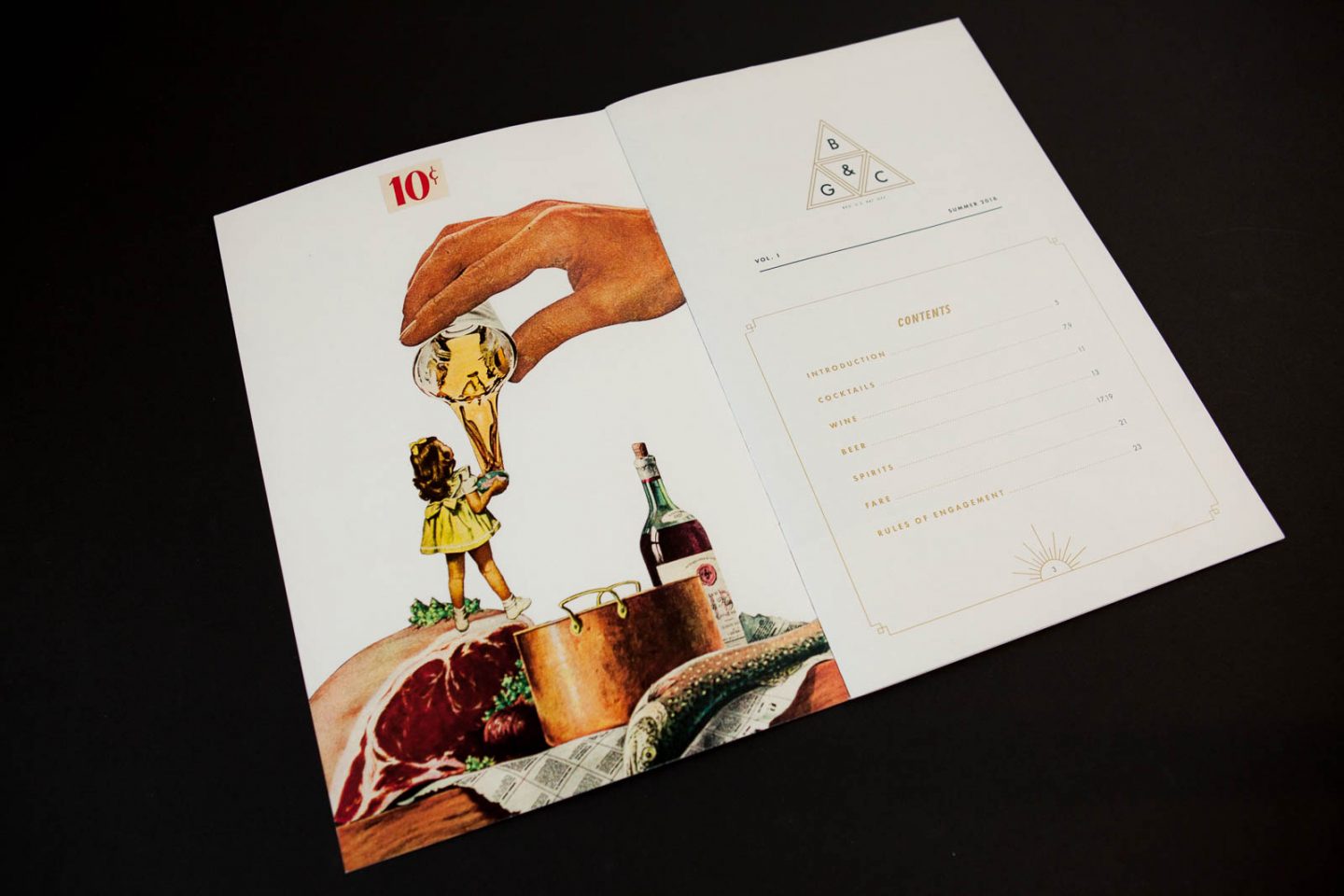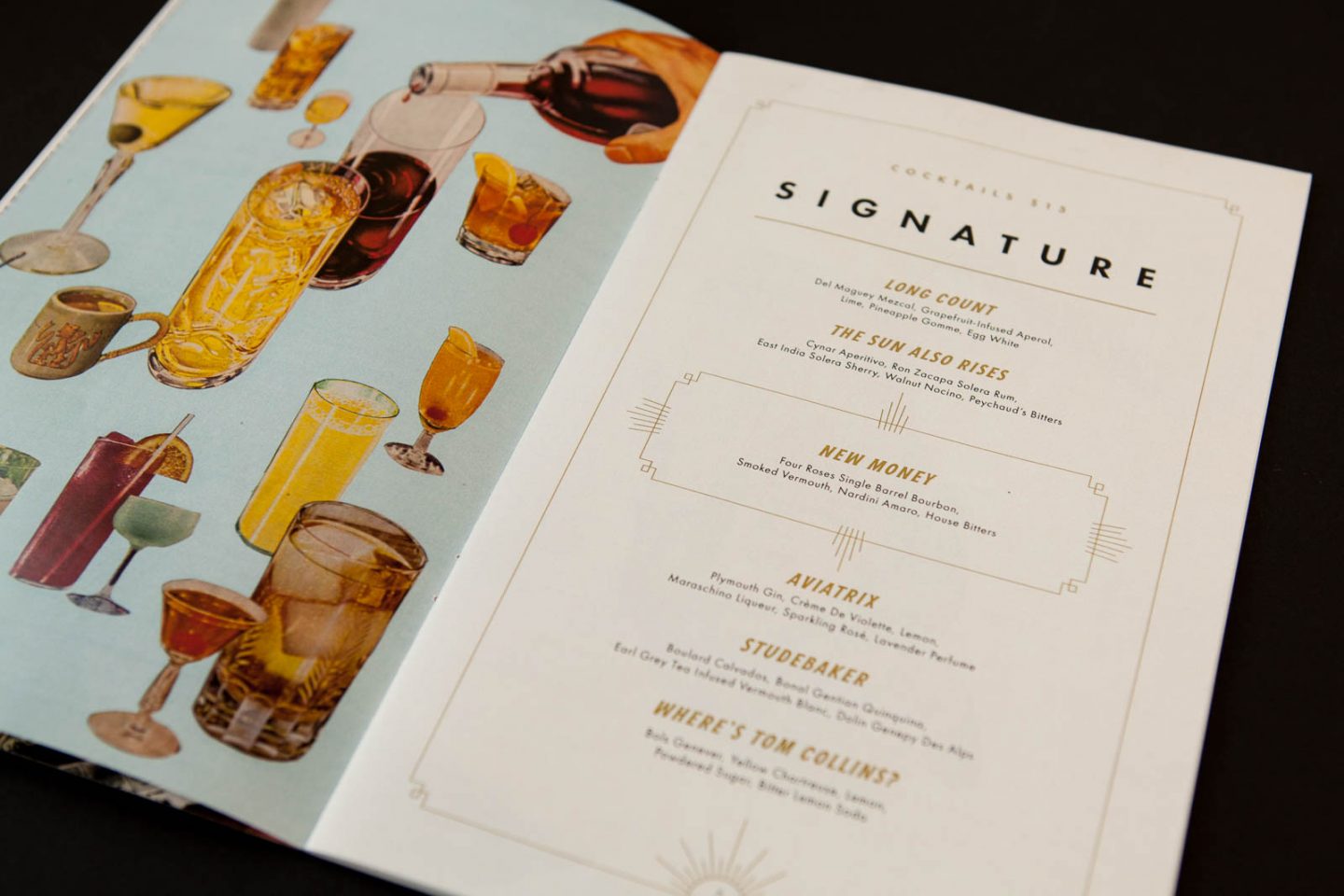 We scavenged through antique magazines, deconstructing and recontextualizing them.
Here's a little peek into the collage design process: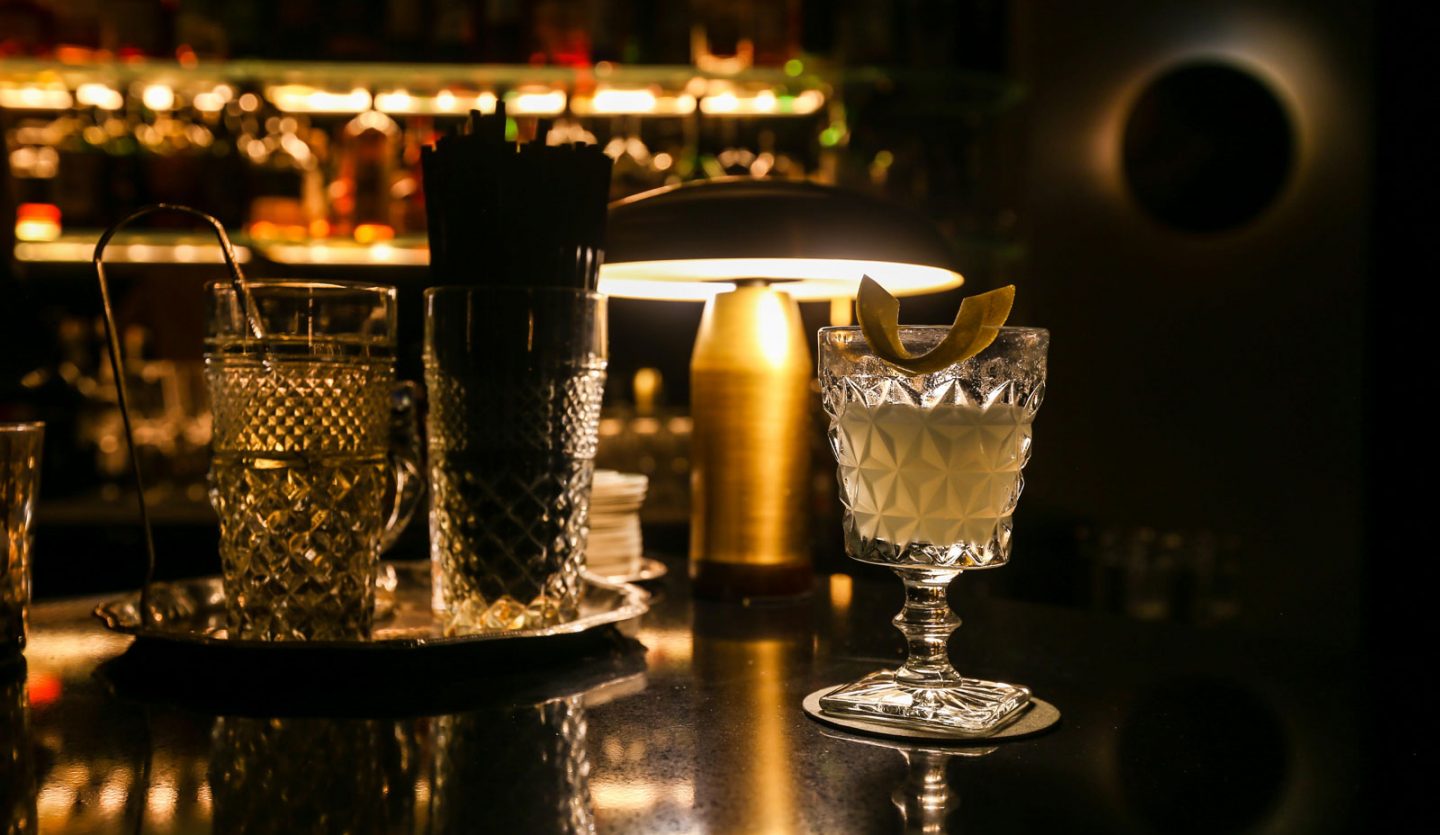 Photo by: Danielle Webster
B&GC feels like you've accidentally happened upon an undiscovered subterranean shelter from the atomic age: A transporting time capsule.

To fill this world, we created an entire menagerie of artifacts: tie bars, pens, key cards, coasters, dog tags, check presenters, off-menu cocktail diaries, and more...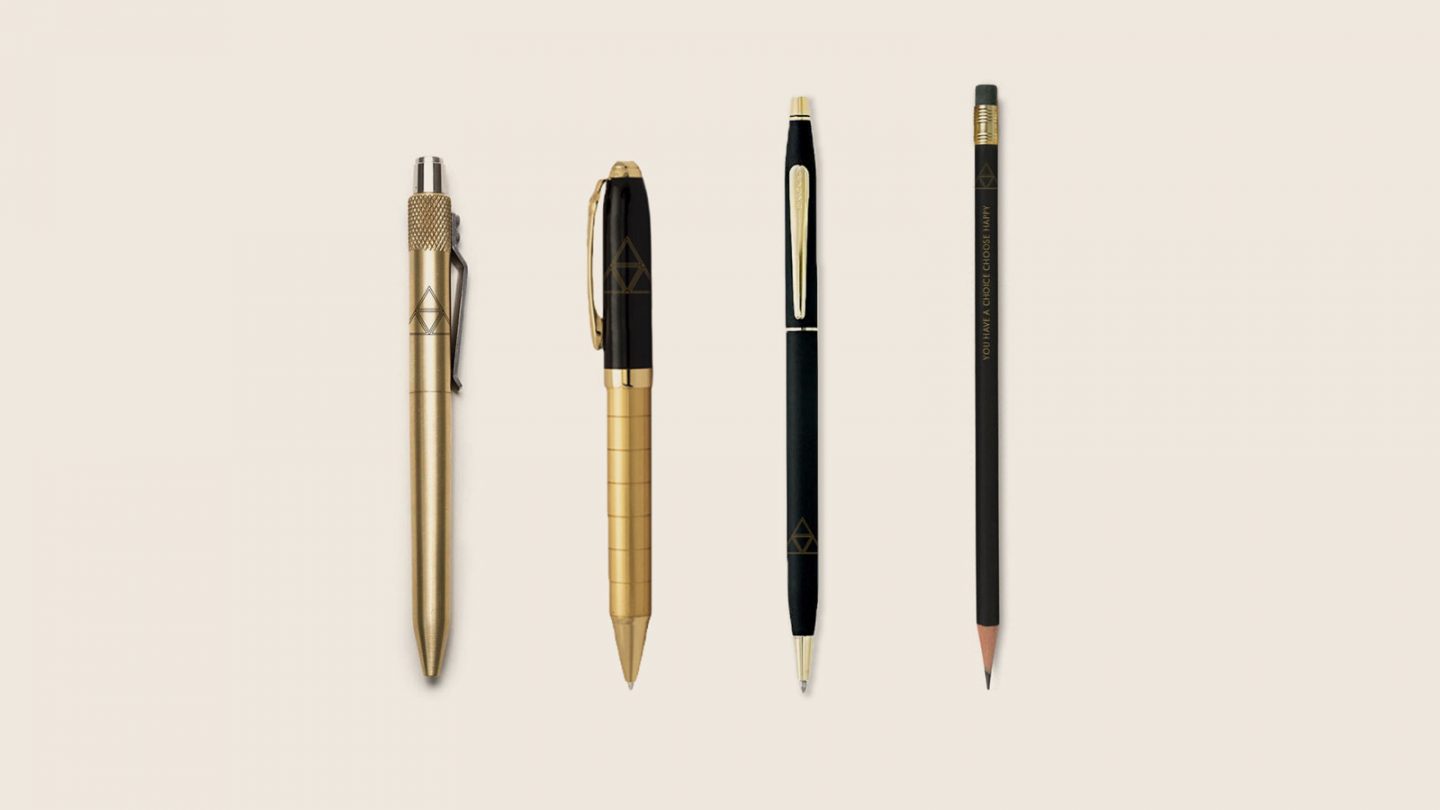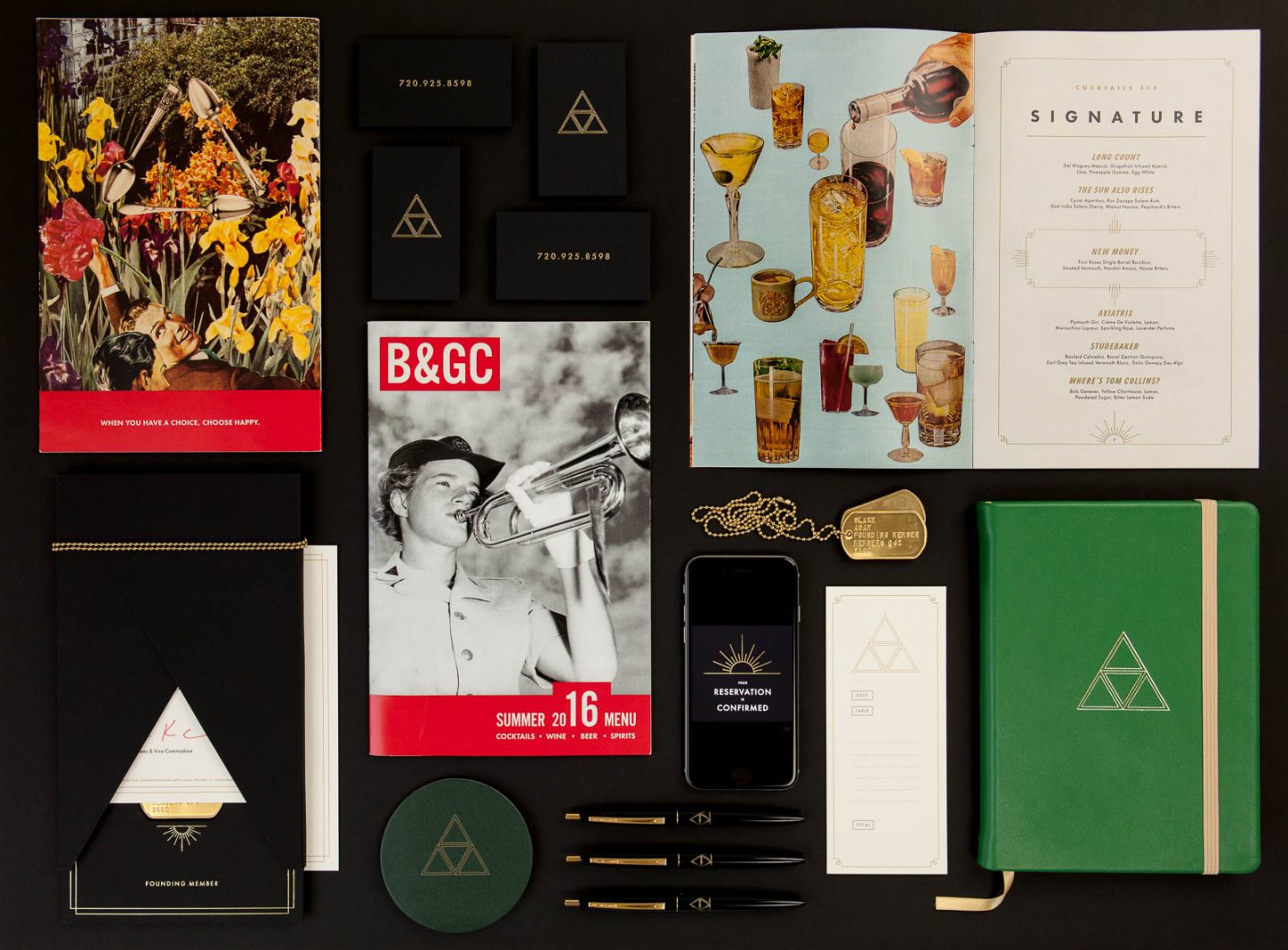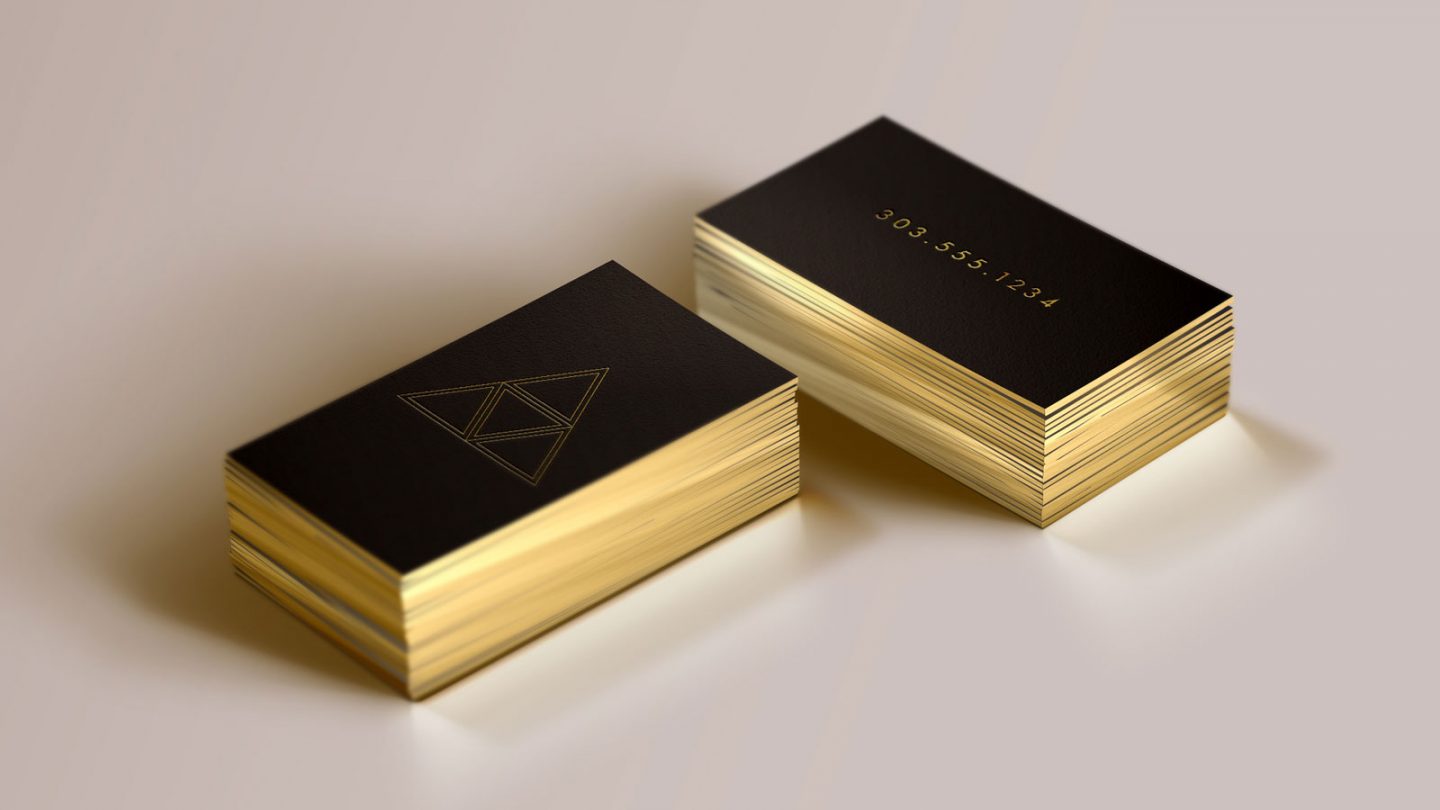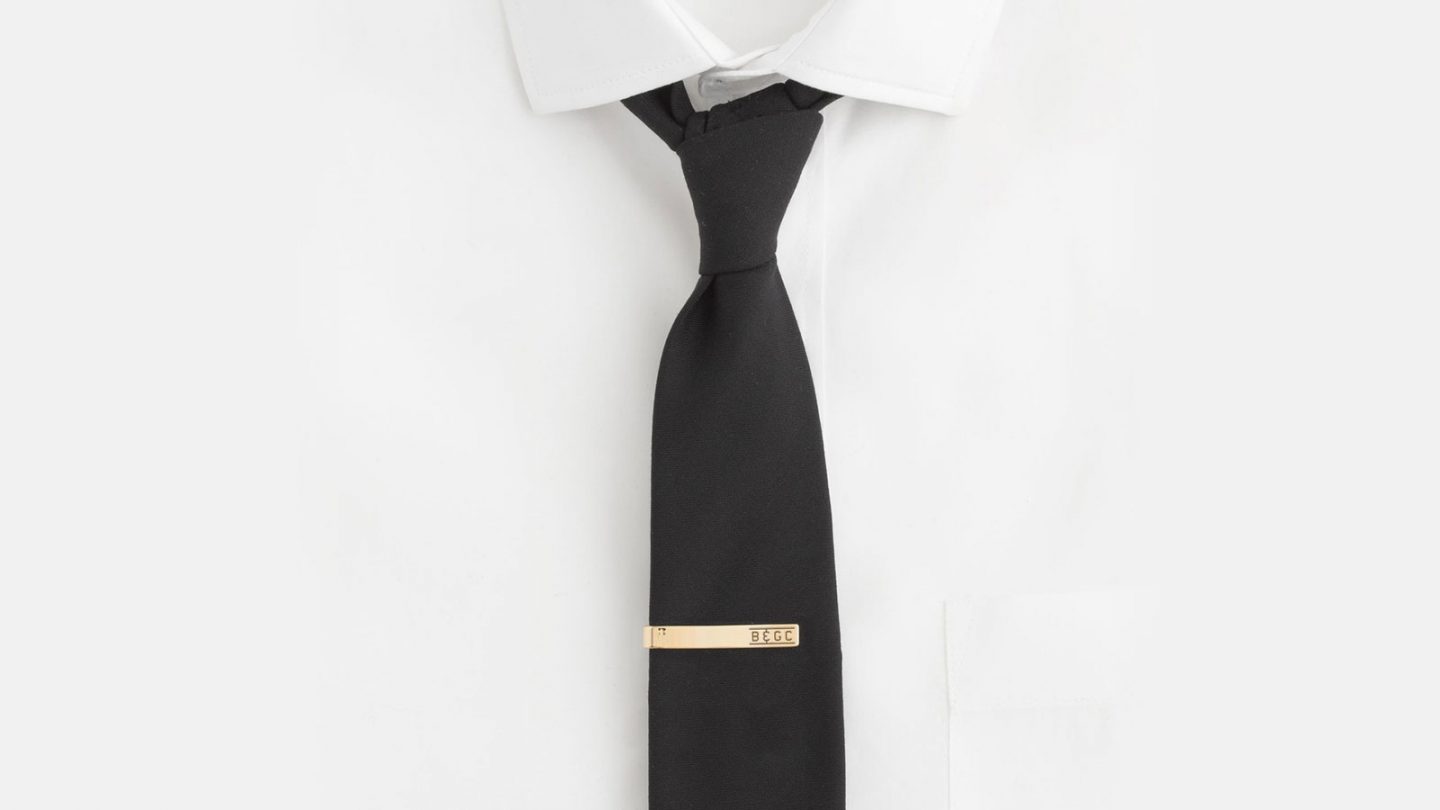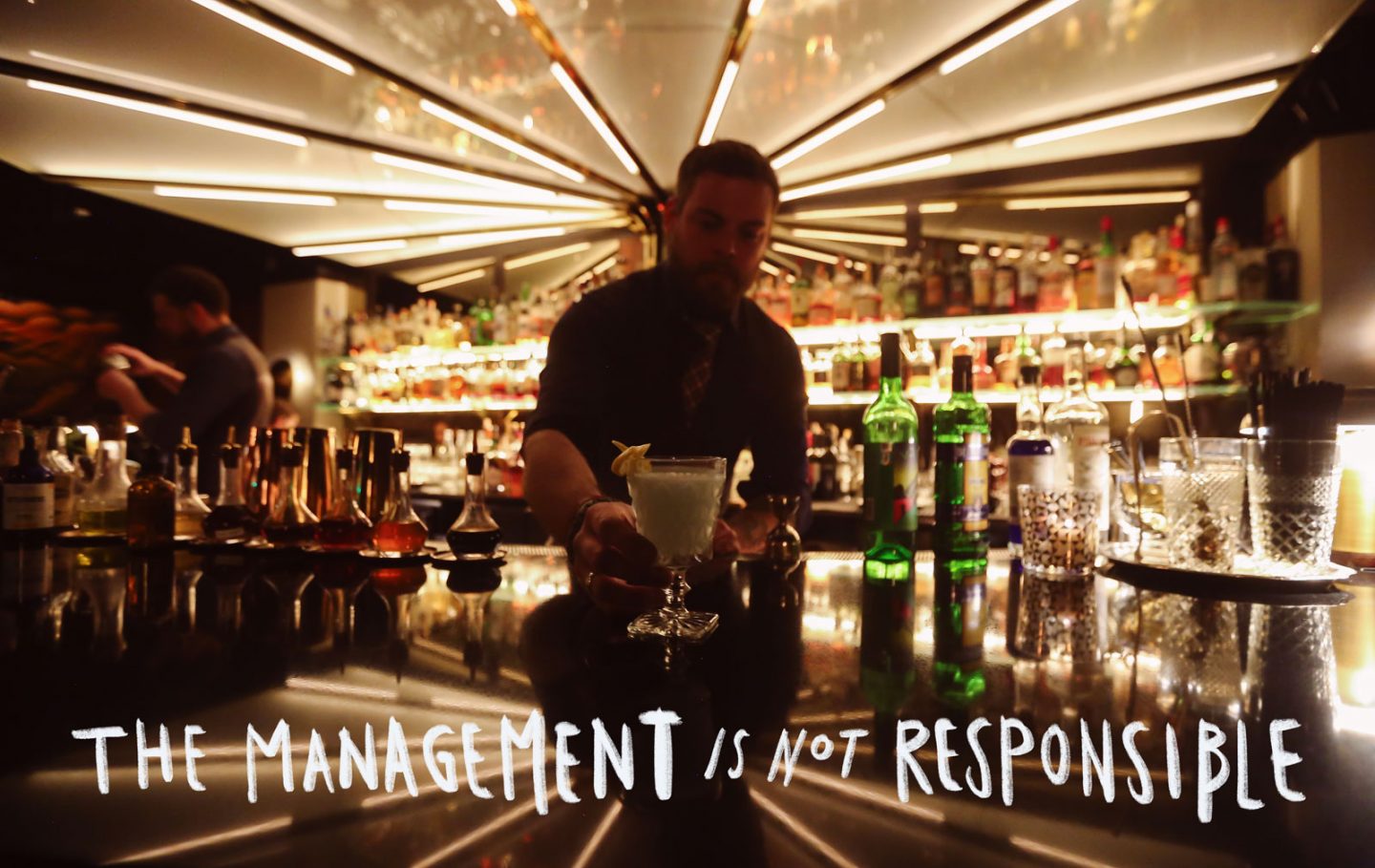 Photo by: Danielle Webster
Marketing was essentially nonexistent: Instead we created an elaborate invitation sent out to select "founding members."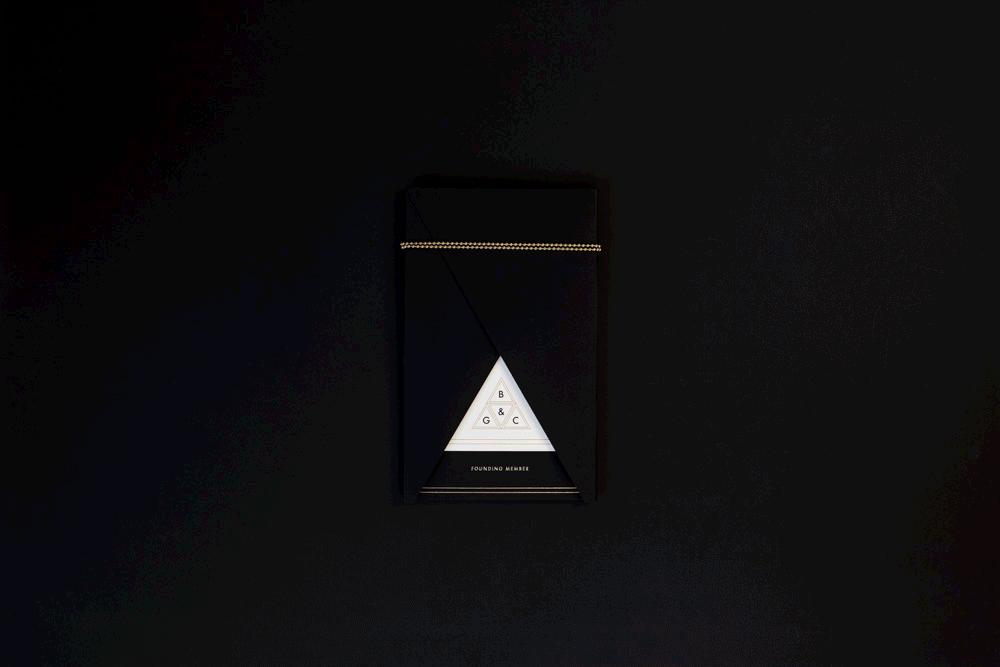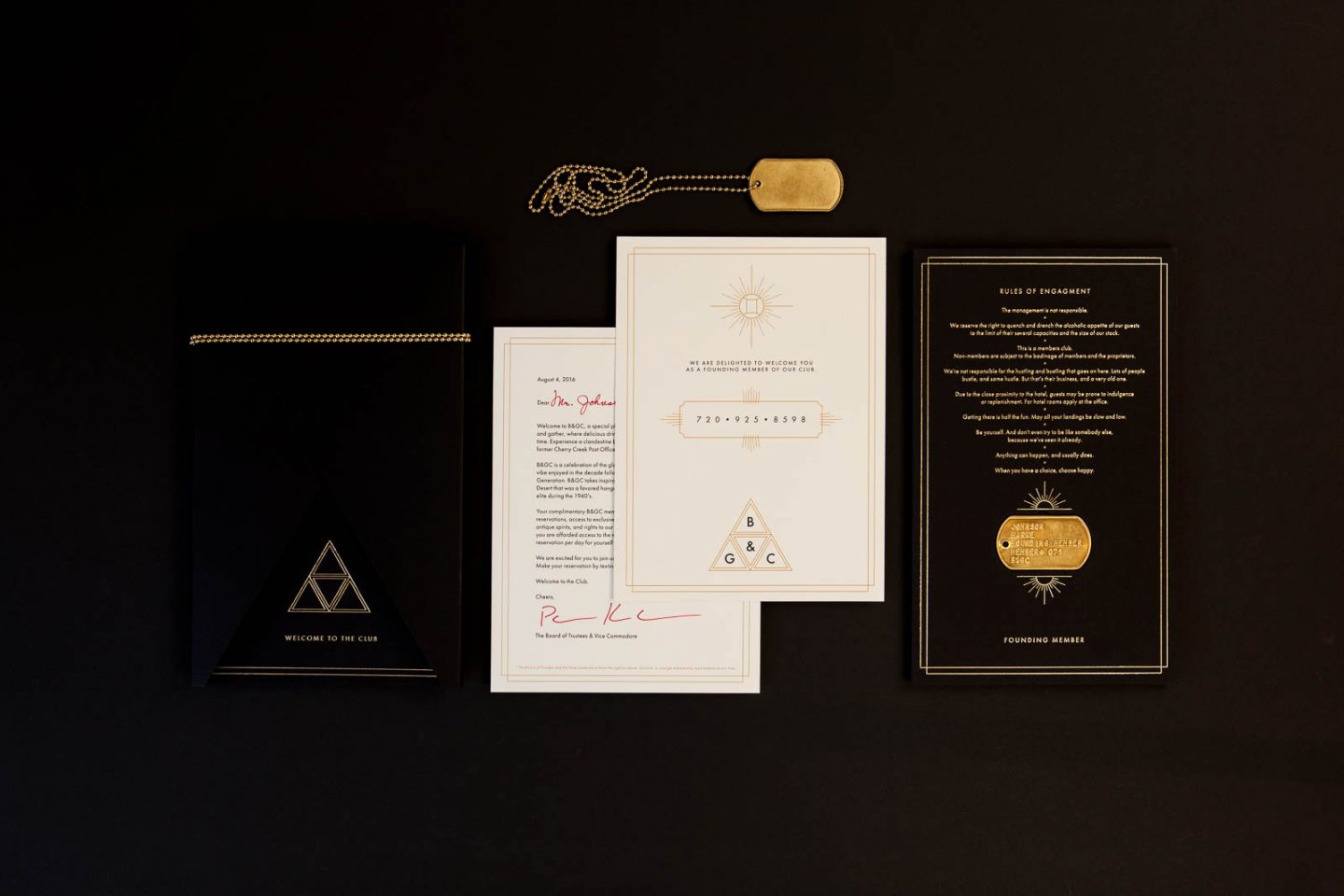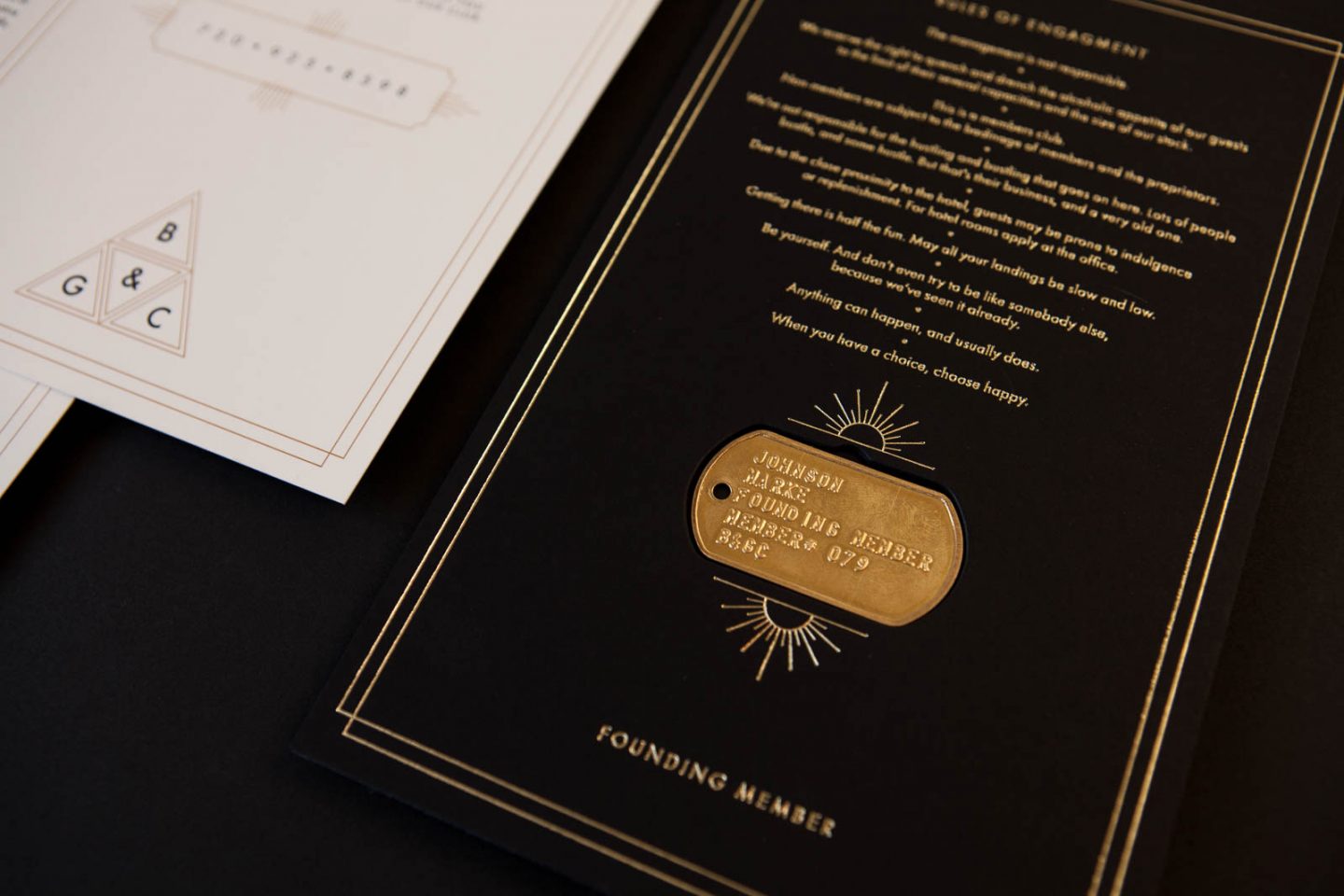 Founding members received a personalized aviation dog tag... complete with the Club's "Rules of Engagement"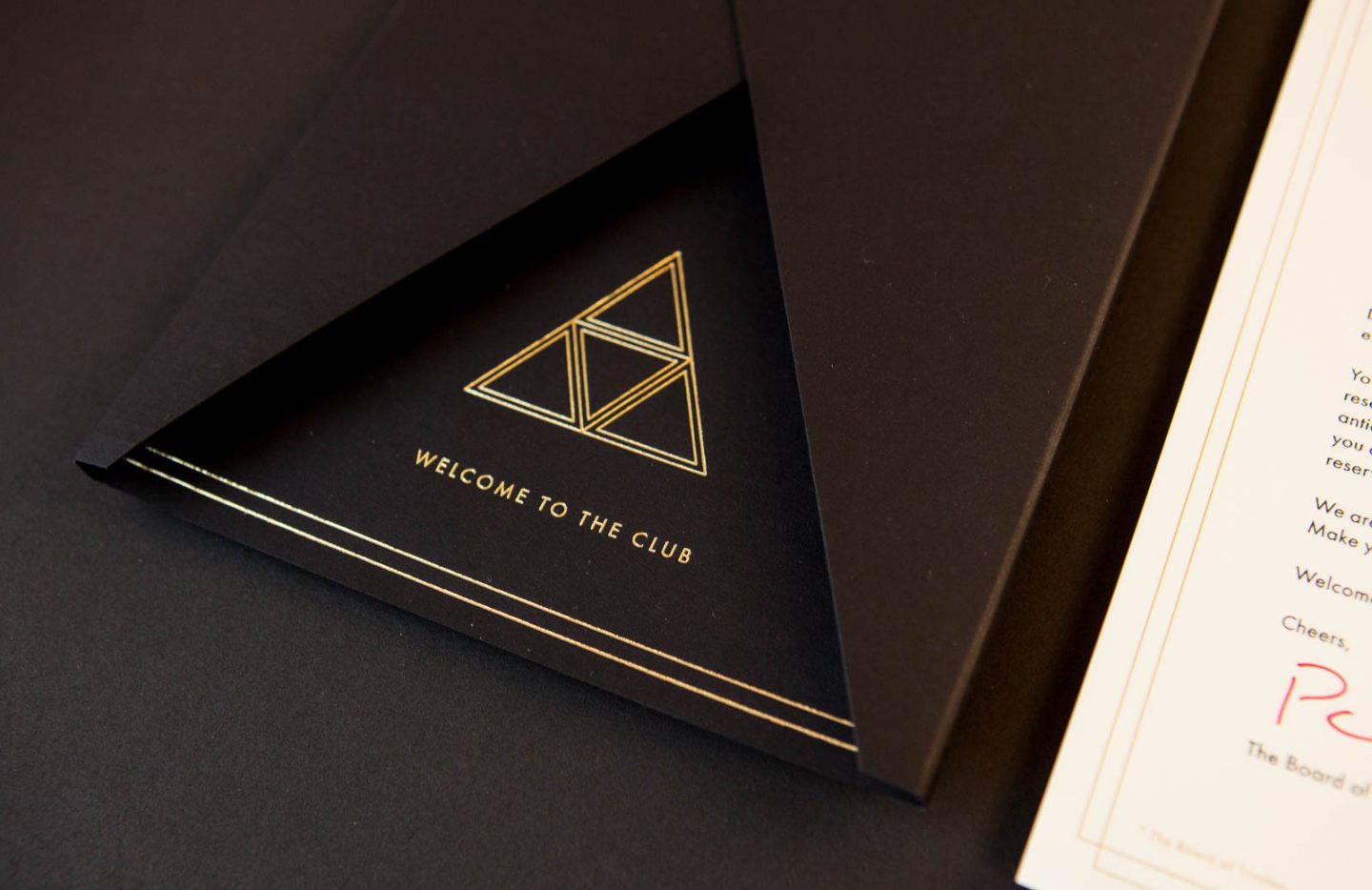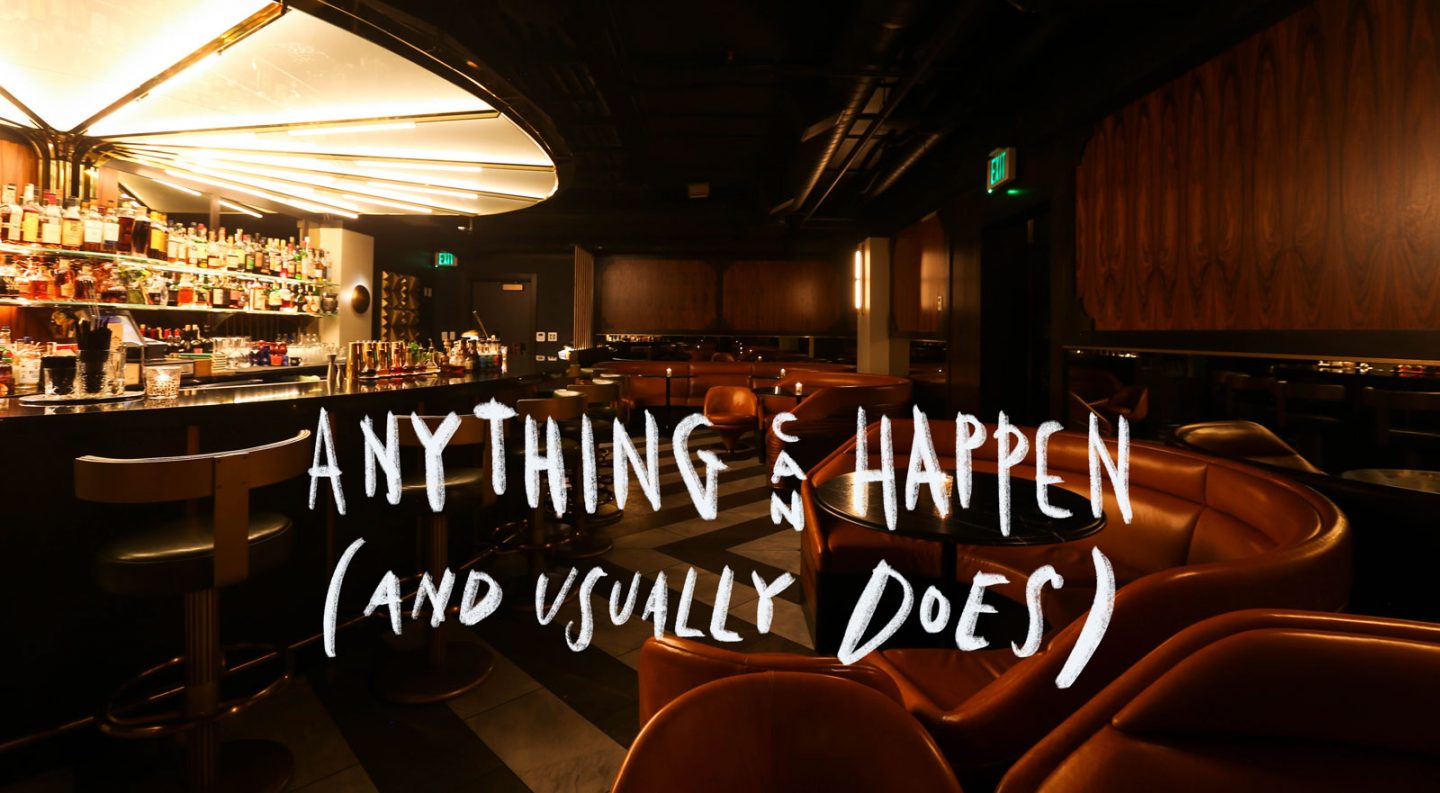 Photo by: Danielle Webster
Ok, but what does "B&GC" mean?
To this day there's still debate and rumors about the true name. Some of our favorite theories are the "Bottles & Glass Club" and — even better — the "Boys & Girls Club." But far be it from us to take the fun out of a good mystery by revealing the truth here. ;)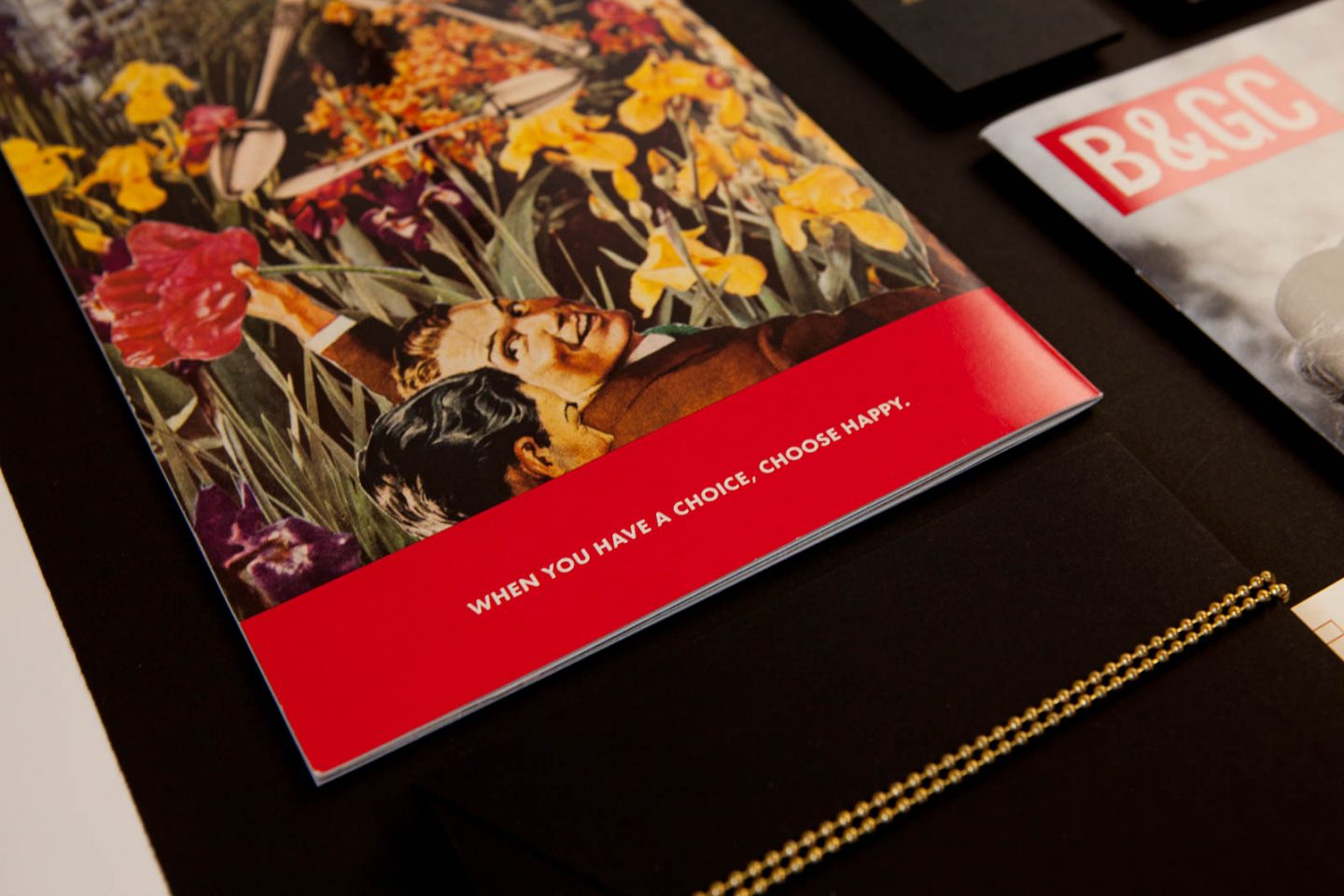 Text for Reservations 720.925.8598
Credits
Creative Direction

Marke Johnson

Art Direction & Design

Marke Johnson & Adam Blake

Collages

Marke Johnson, Kim Johnson, Adam Blake, Amber Chiarelli, Inbal Sella, Kyle Huninghake

Photography

Amber Chiarelli

Danielle Webster, thanks to 303 Magazine
Acknowledgments
Special thanks to Peter Karpinski, Stephanie Ehrler, Brandon Wise, and the Sage Restaurant Group team. Concept developed in collaboration with Sage Restaurant Group.