Helmed by executive chef Chris Starkus, Urban Farmer is Denver's best new steakhouse. A seasonal menu highlights nose-to-tail cuts of naturally raised meat from their in-house butchering program.
We were asked to refresh and revitalize the existing Urban Farmer brand, which started with restaurants in Portland, Cleveland, and Philadelphia. Our goal was to build on the brand's foundation, refining and elevating all elements.

Disciplines
Logo & Visual Identity
Print & Collateral
Environments & Interiors
Web Design & Development
Illustration & Art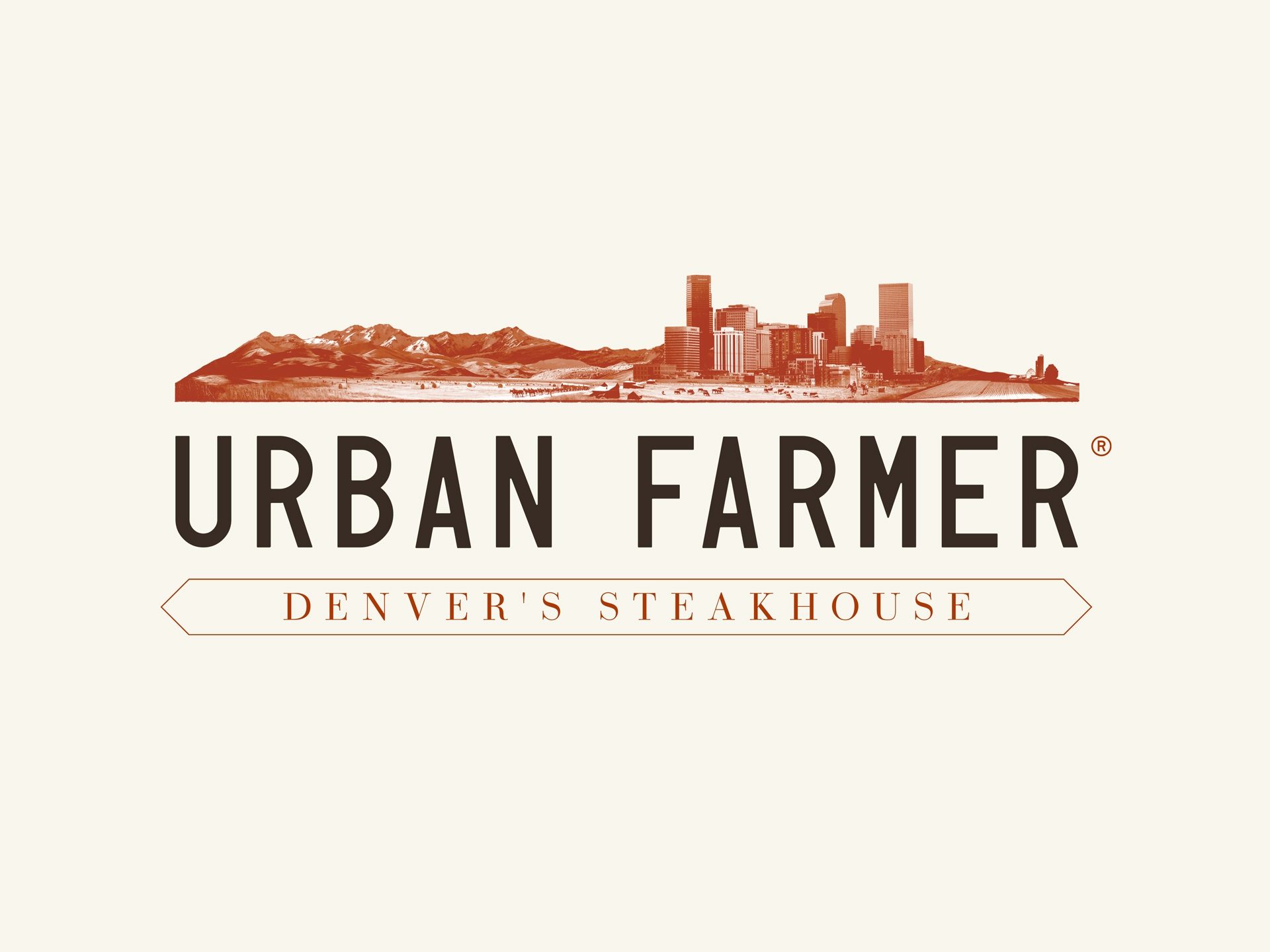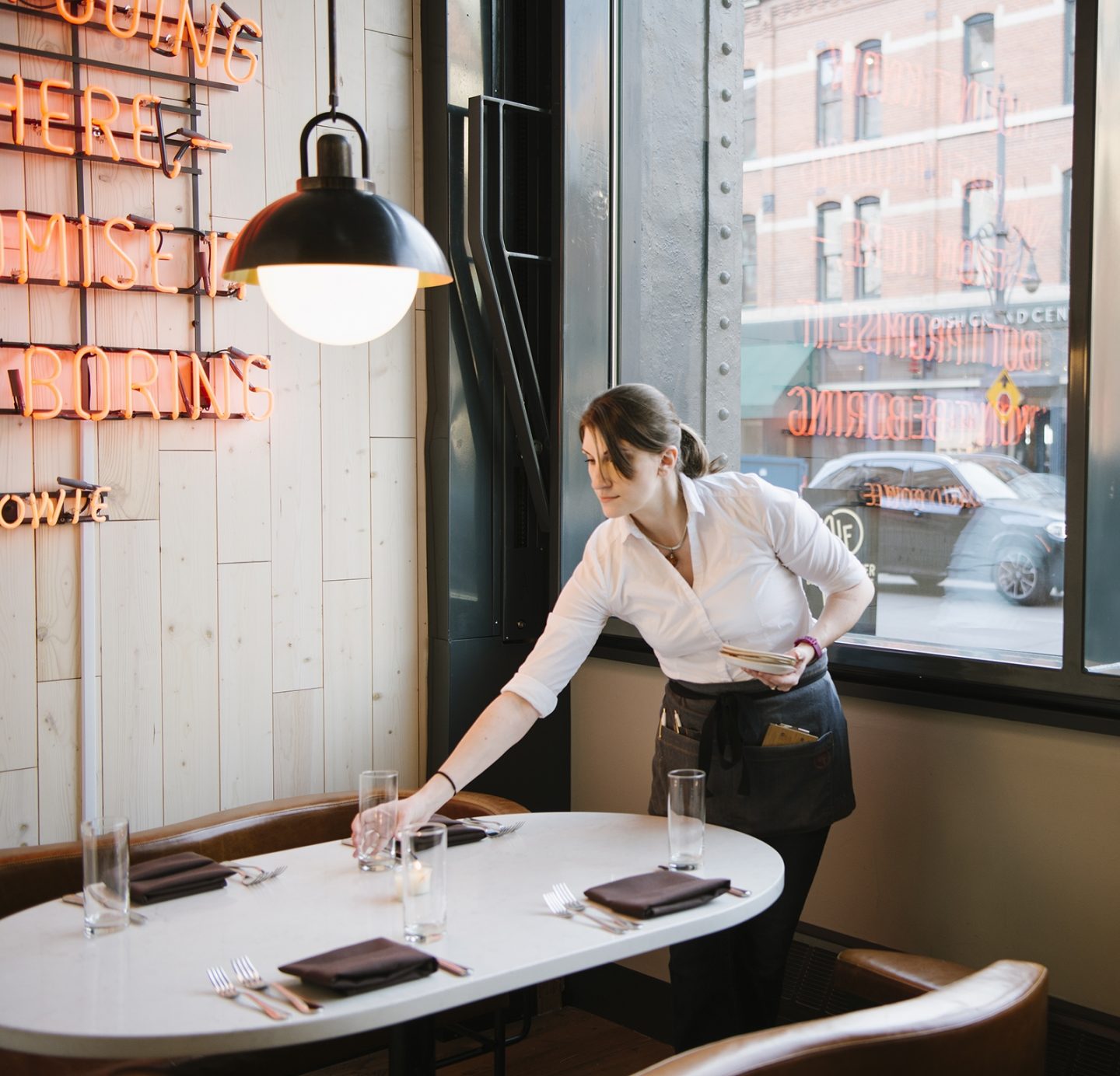 Our task was delicate: maintain a common consistency with the previous restaurants, while making it all feel more refined, expensive, and memorable.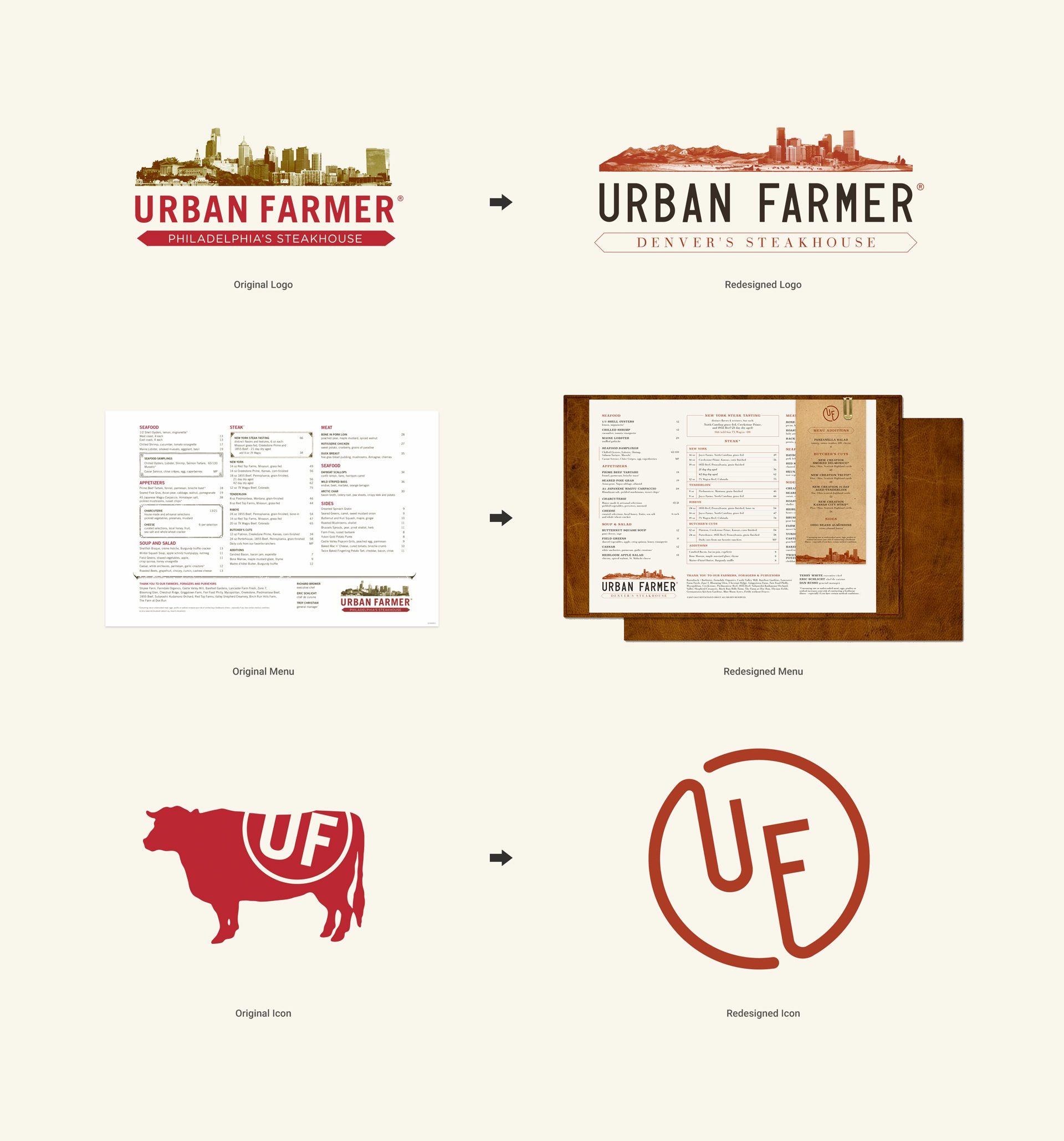 Rather than simply recreate Denver's skyline, we decided to create a panorama that tells a story. Pulling together the mountains, plains, and farms that serve our urban heart.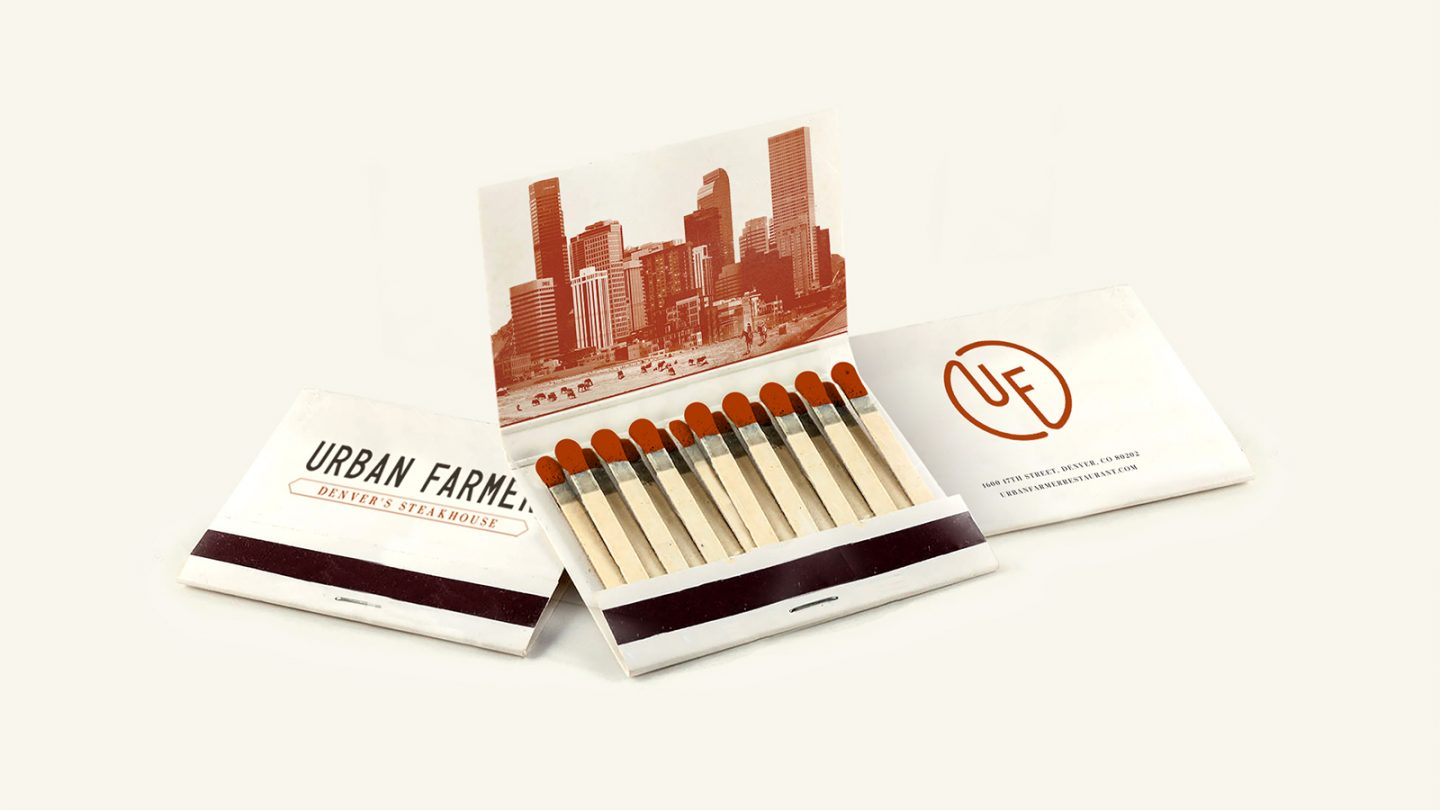 And of course we couldn't resist making a literal "brand" for this brand.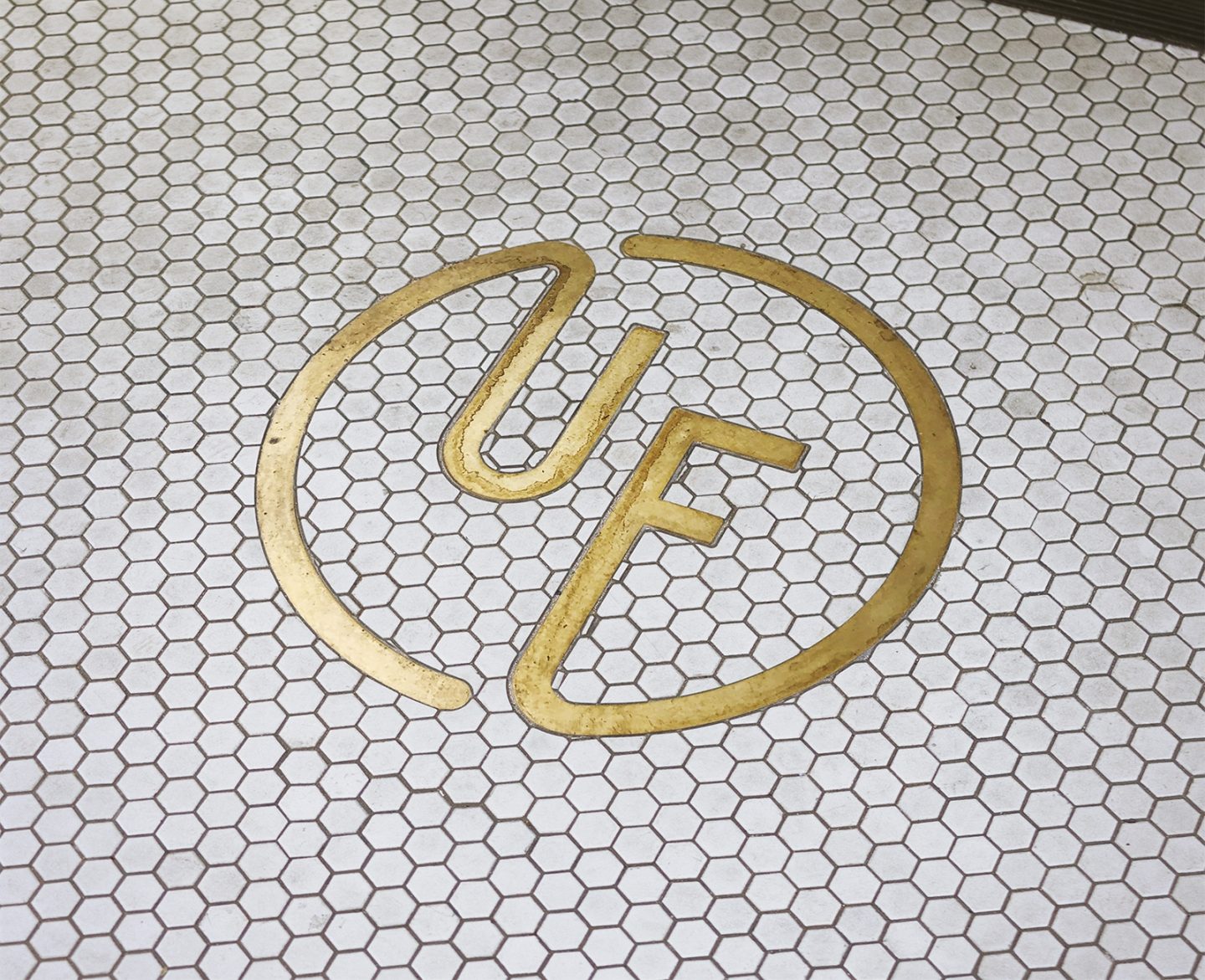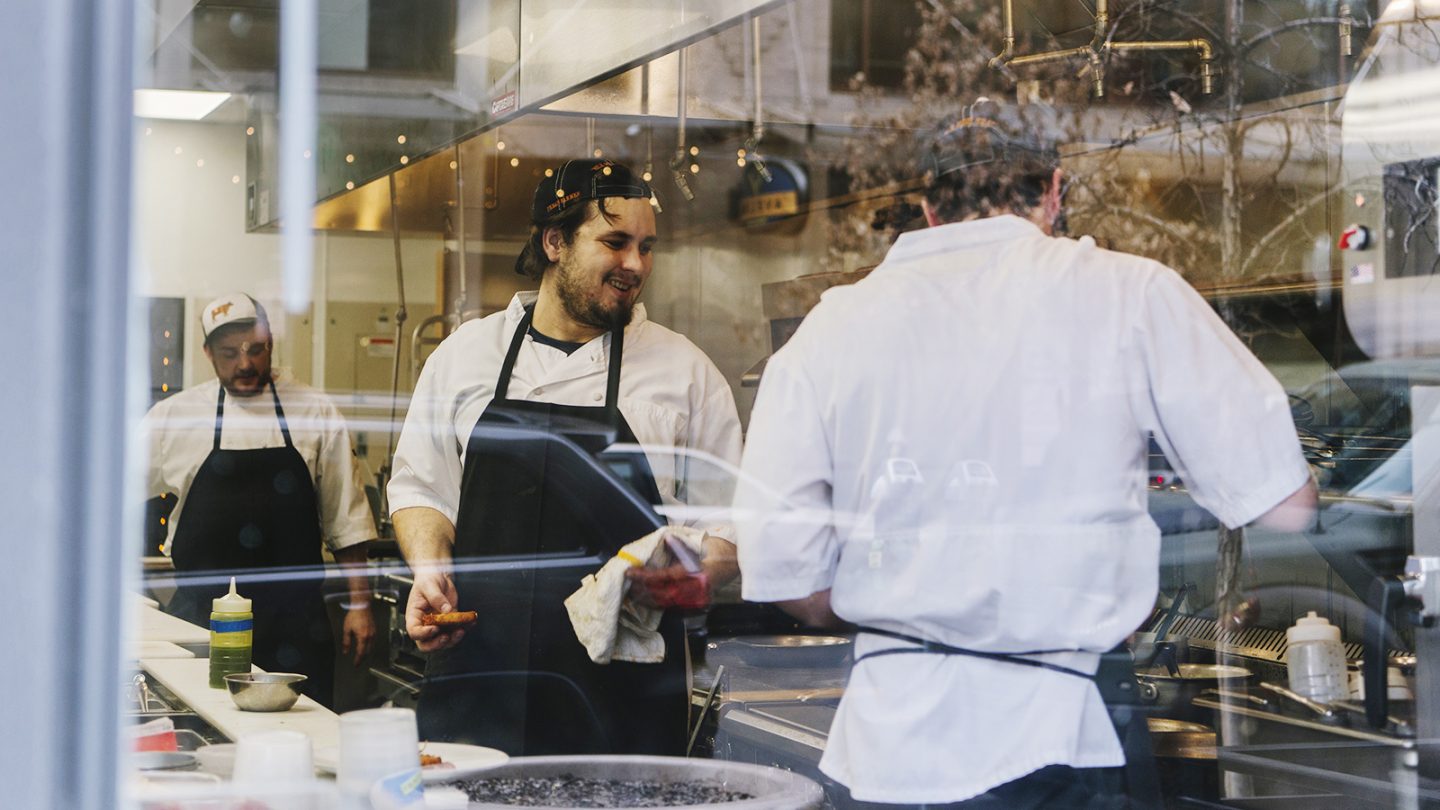 Photo by: See Life Photography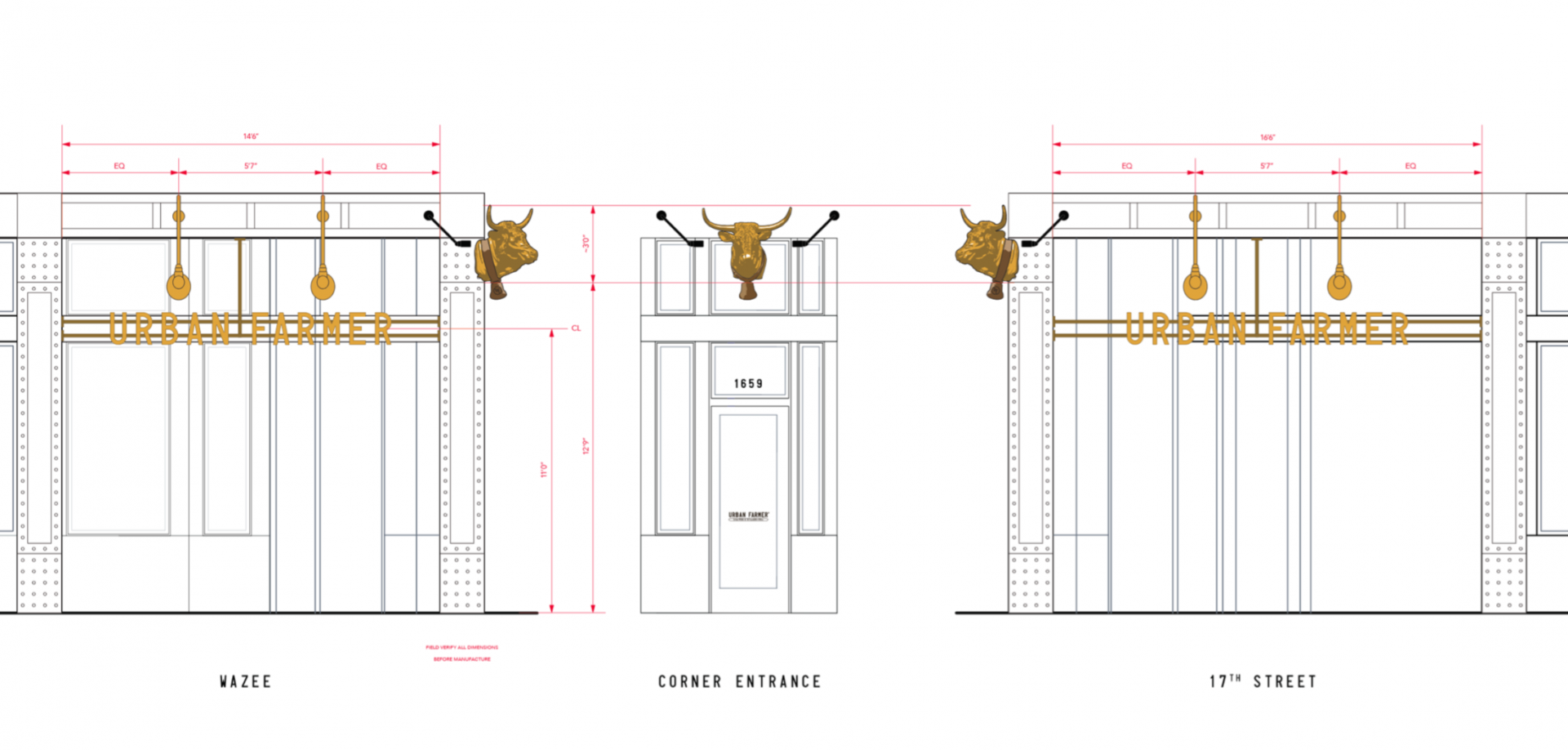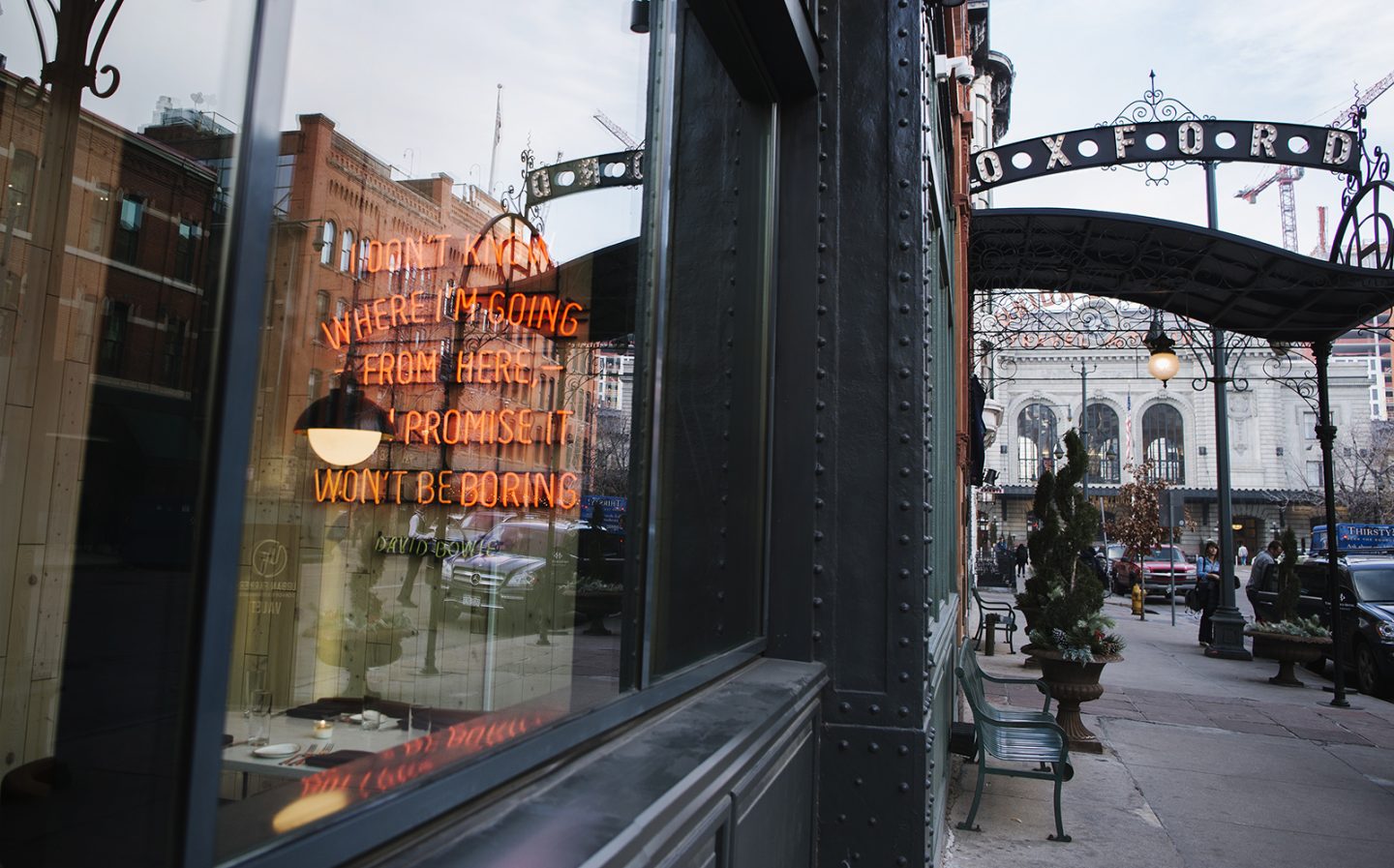 The heart of our redesign was an entirely new menu system.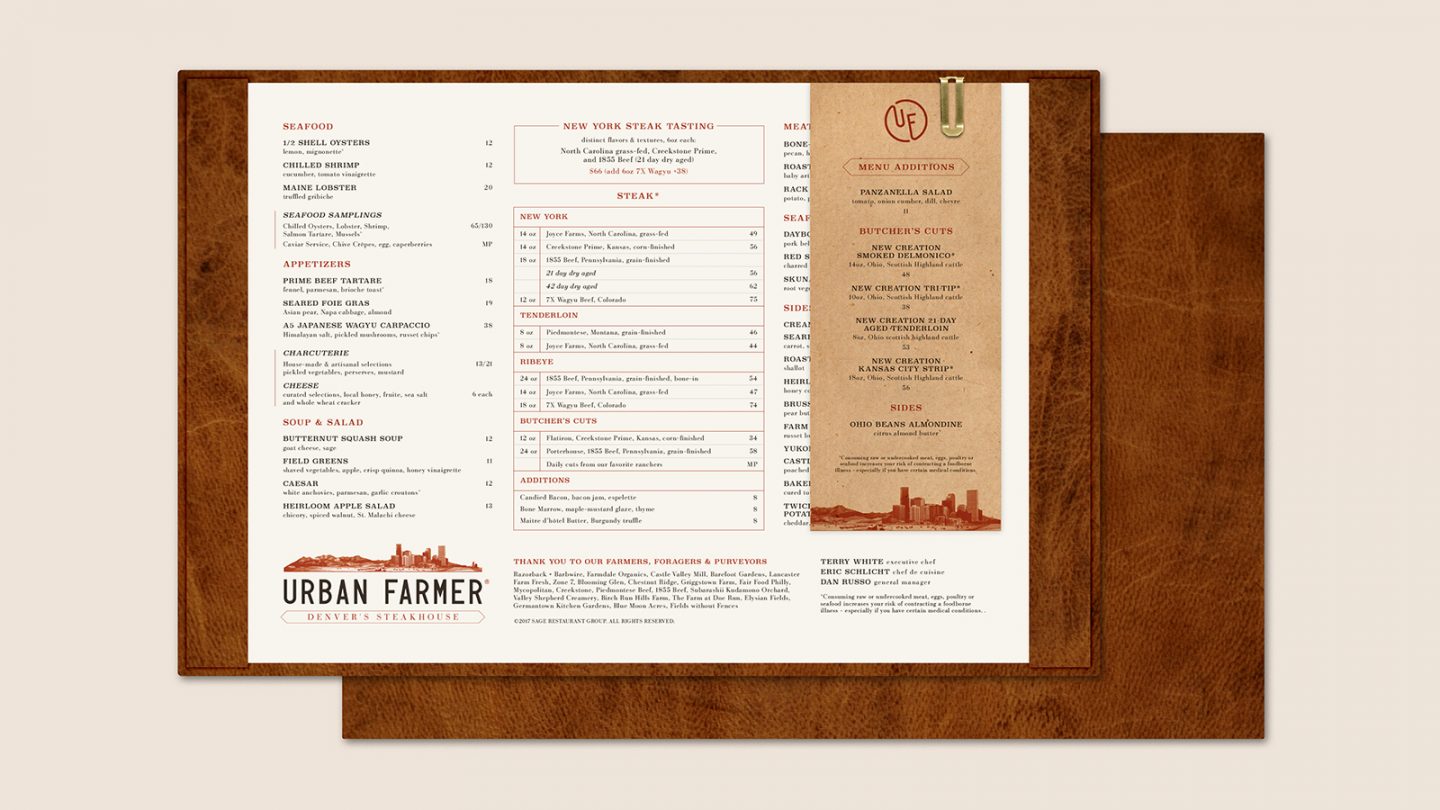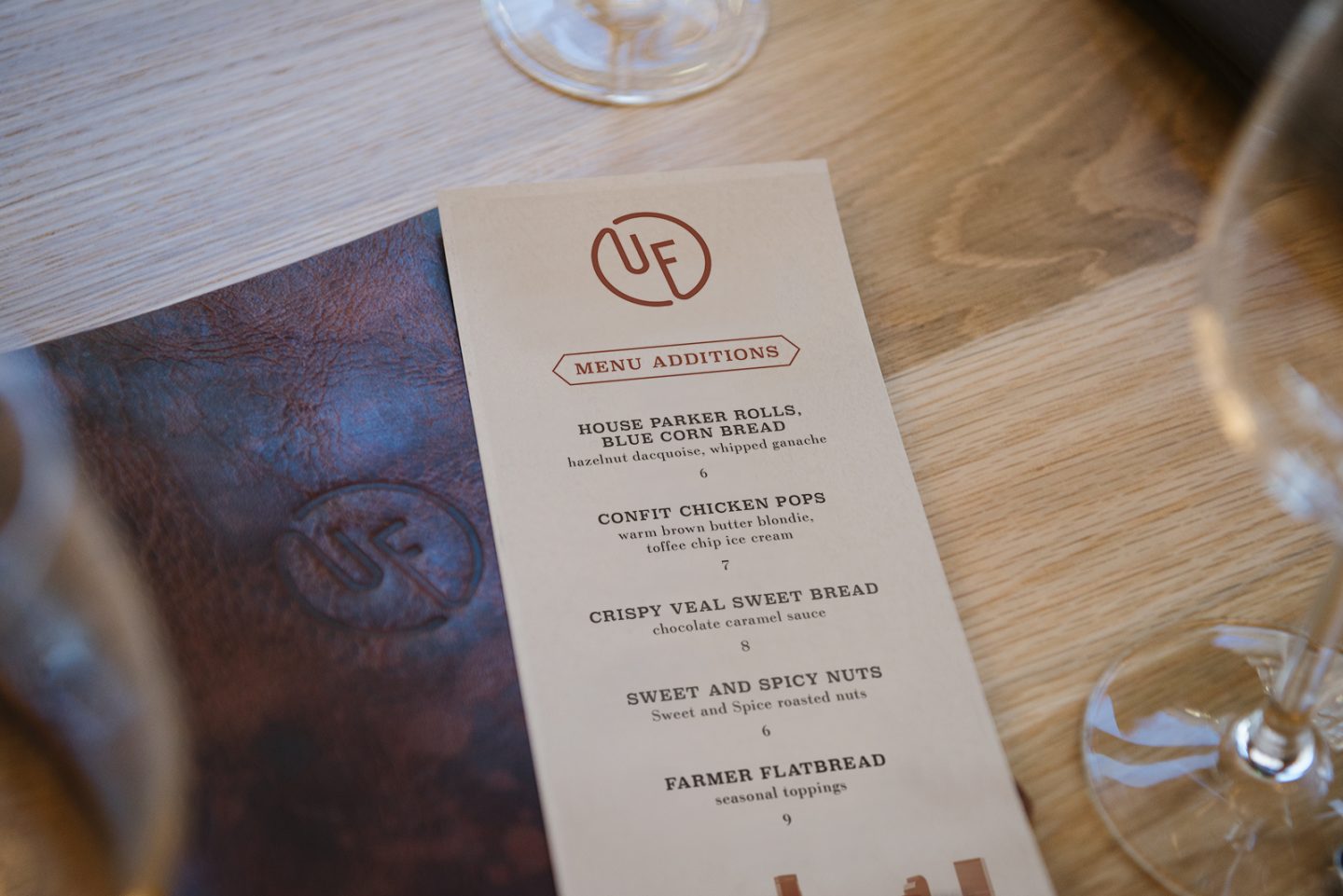 Photo by: See Life Photography
Building on this foundation, we expanded the new typography, colors, imagery, and icons to tell a rich, eclectic story.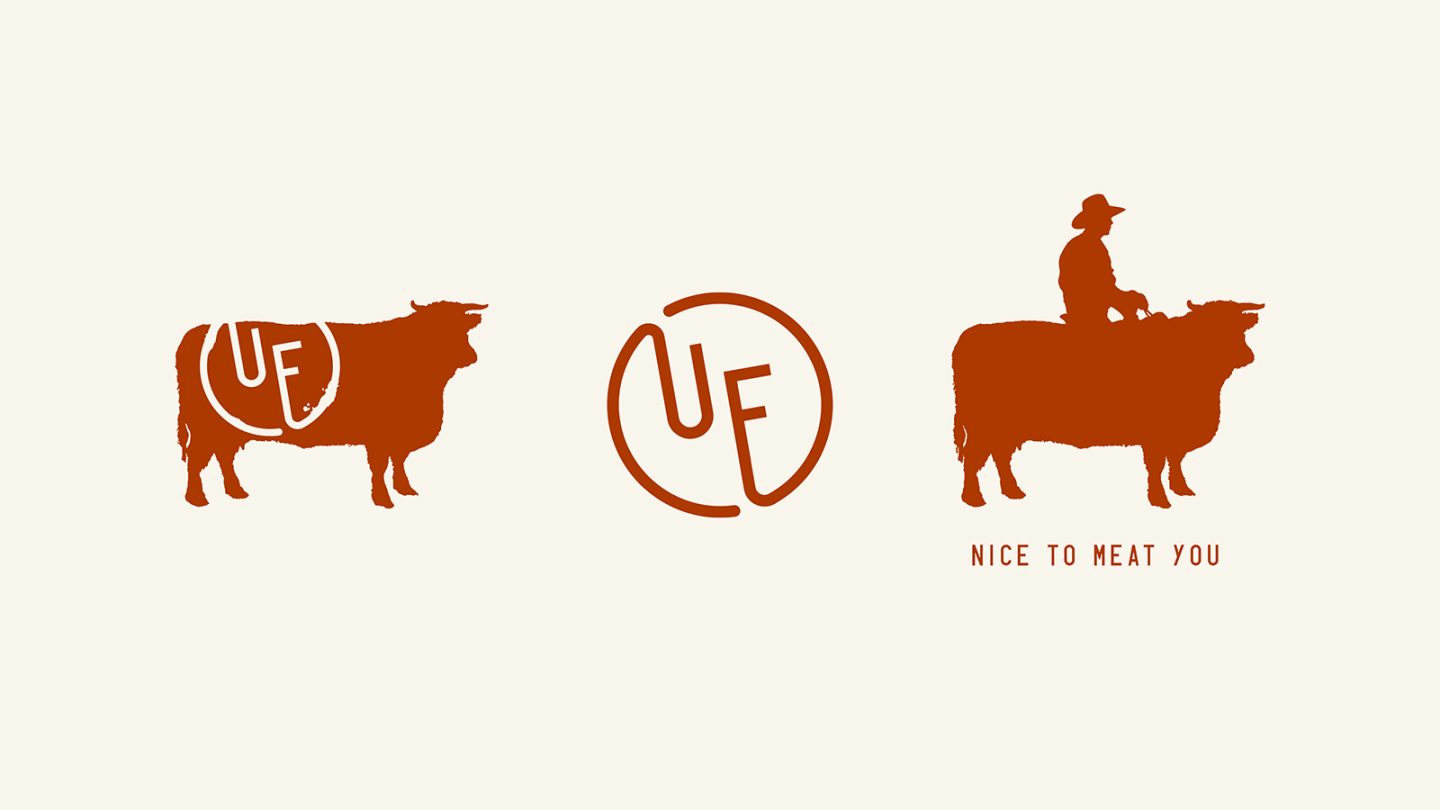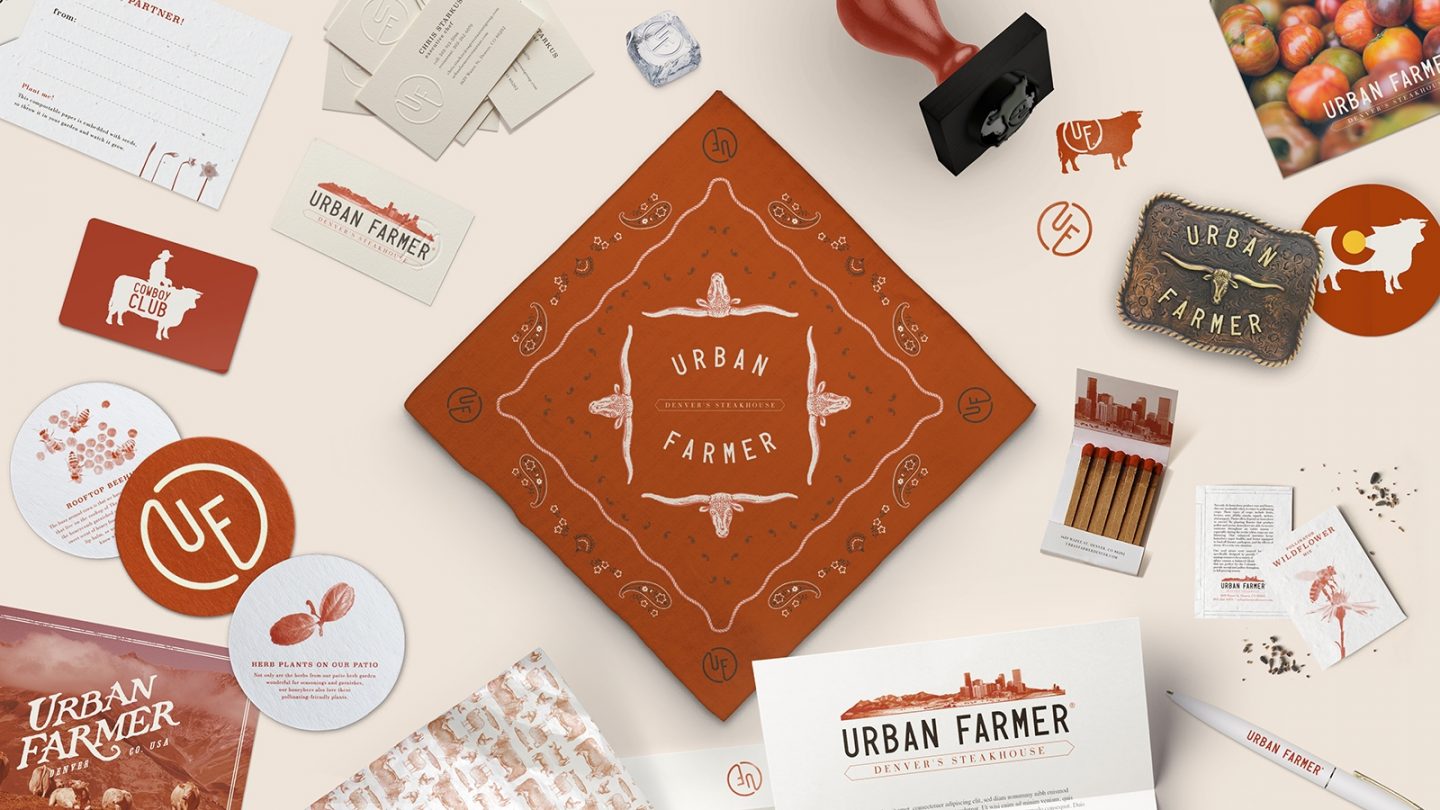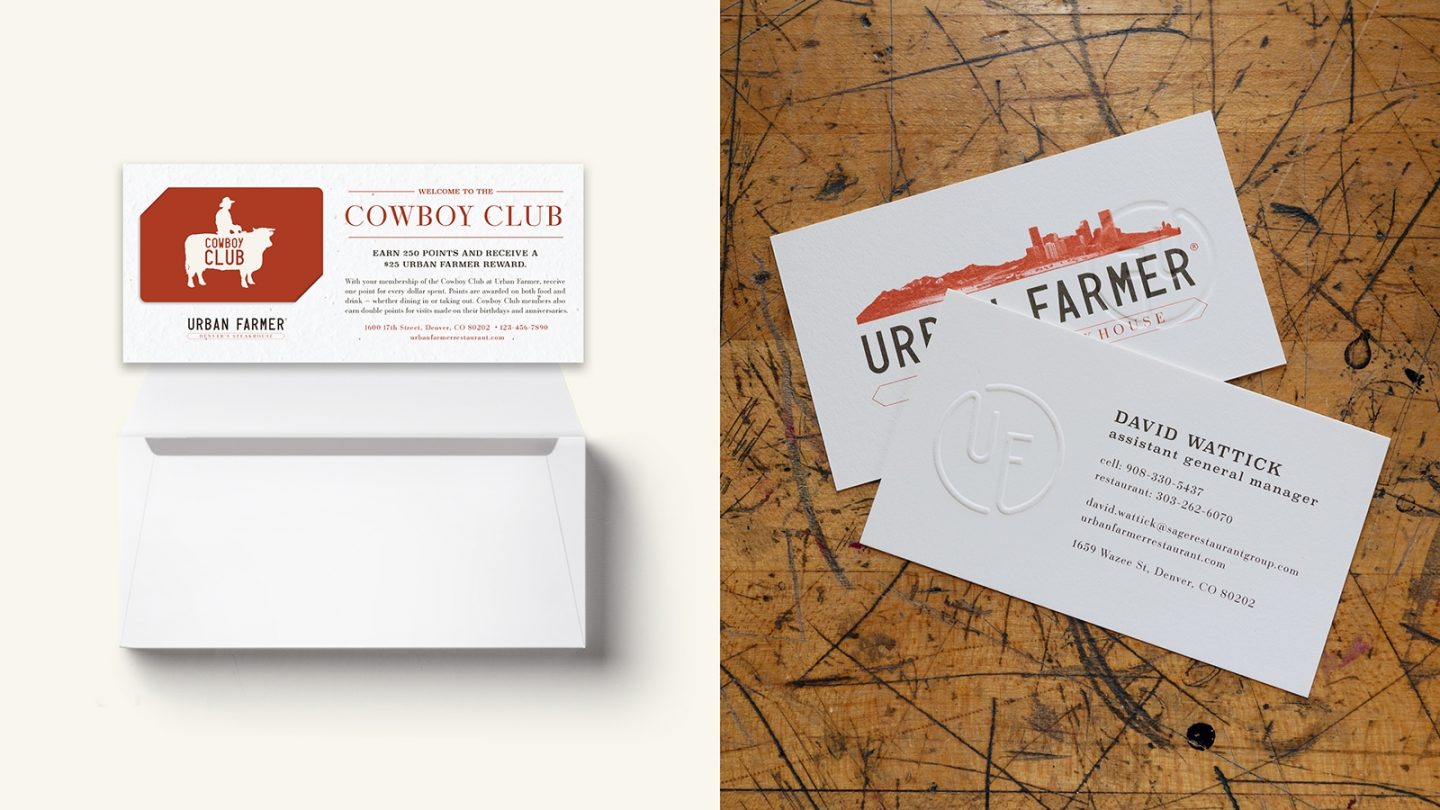 Embracing the spirit of juxtaposition at the heart of Urban Farmer, we injected the interior with eclectic, sometimes humorous details.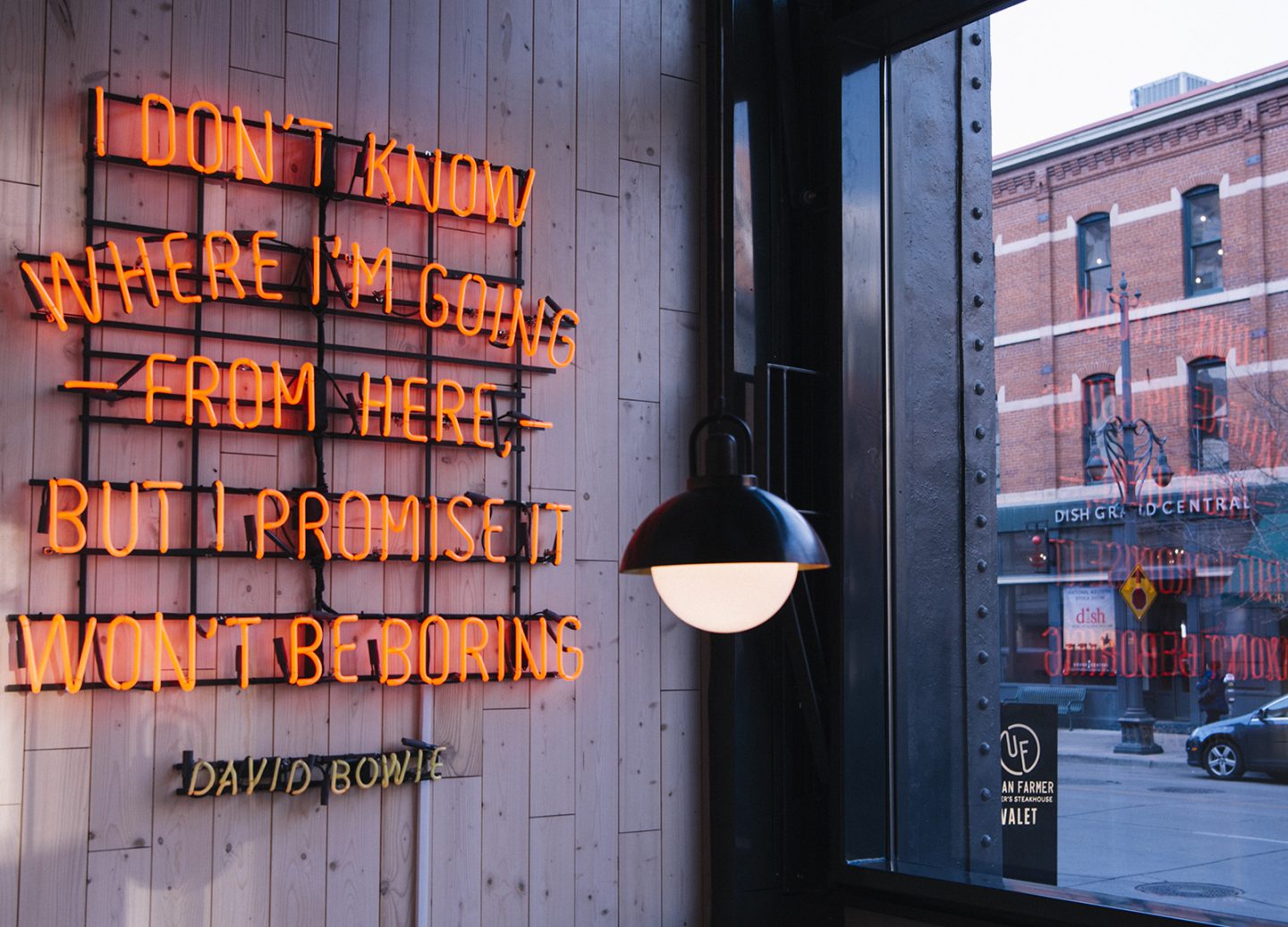 Photo by: See Life Photography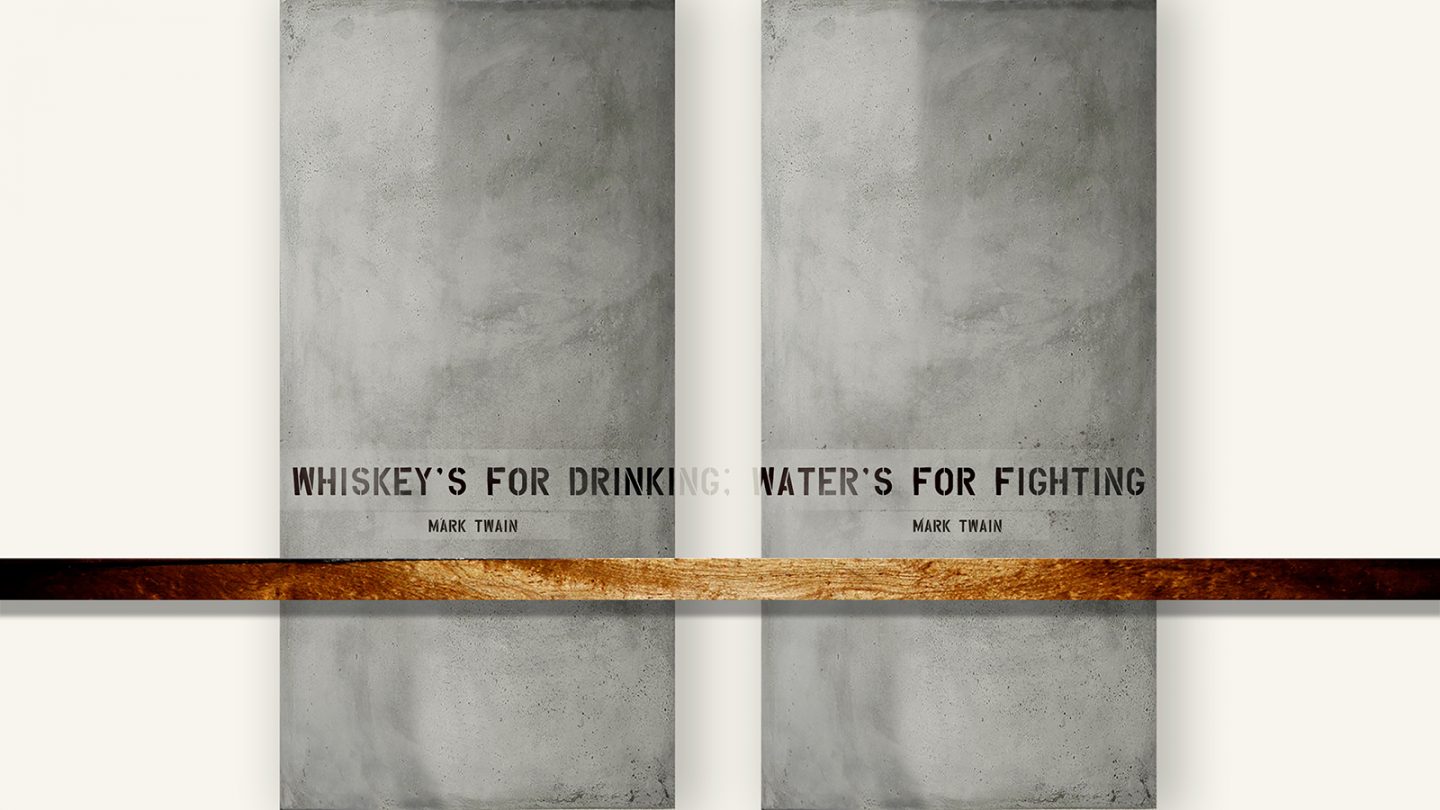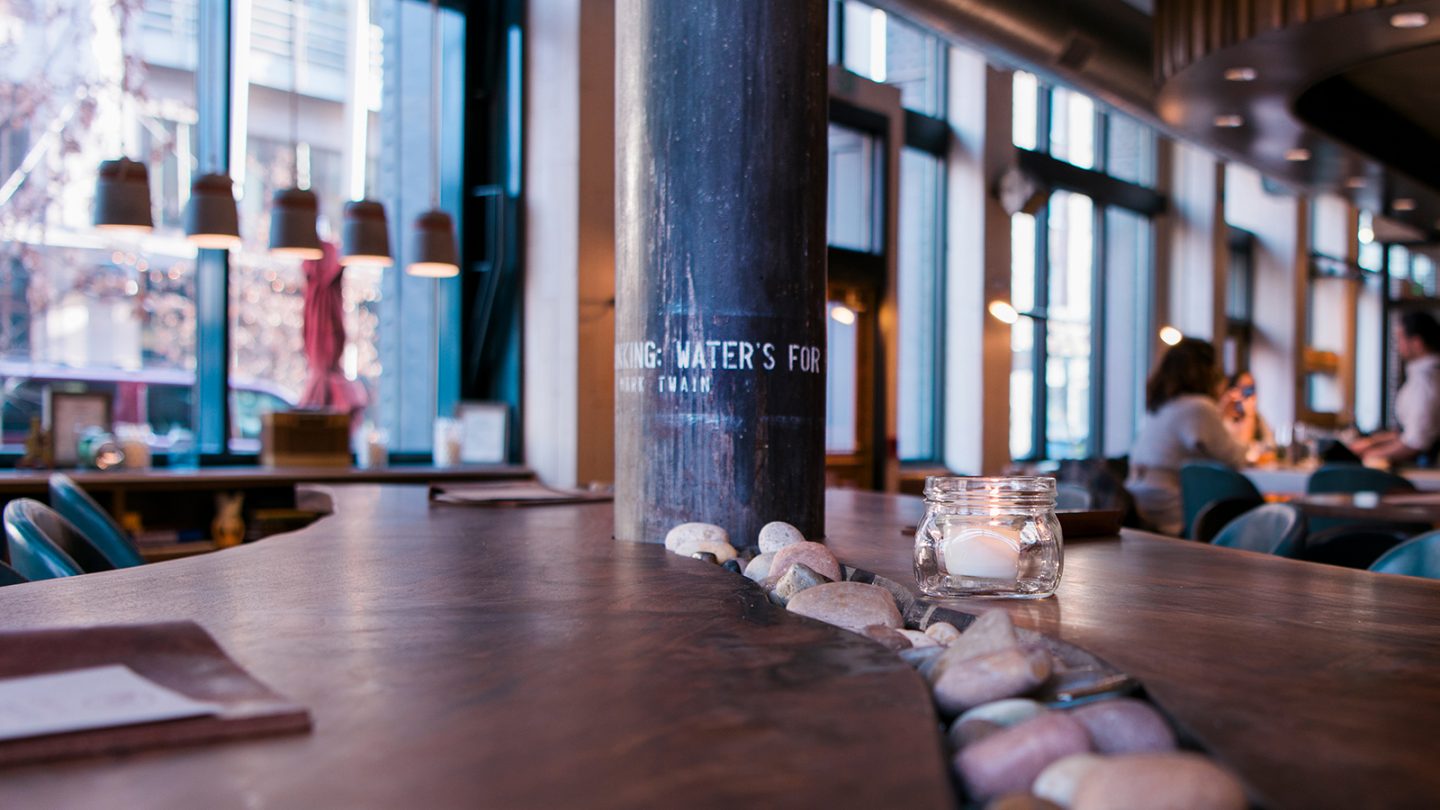 Photo by: See Life Photography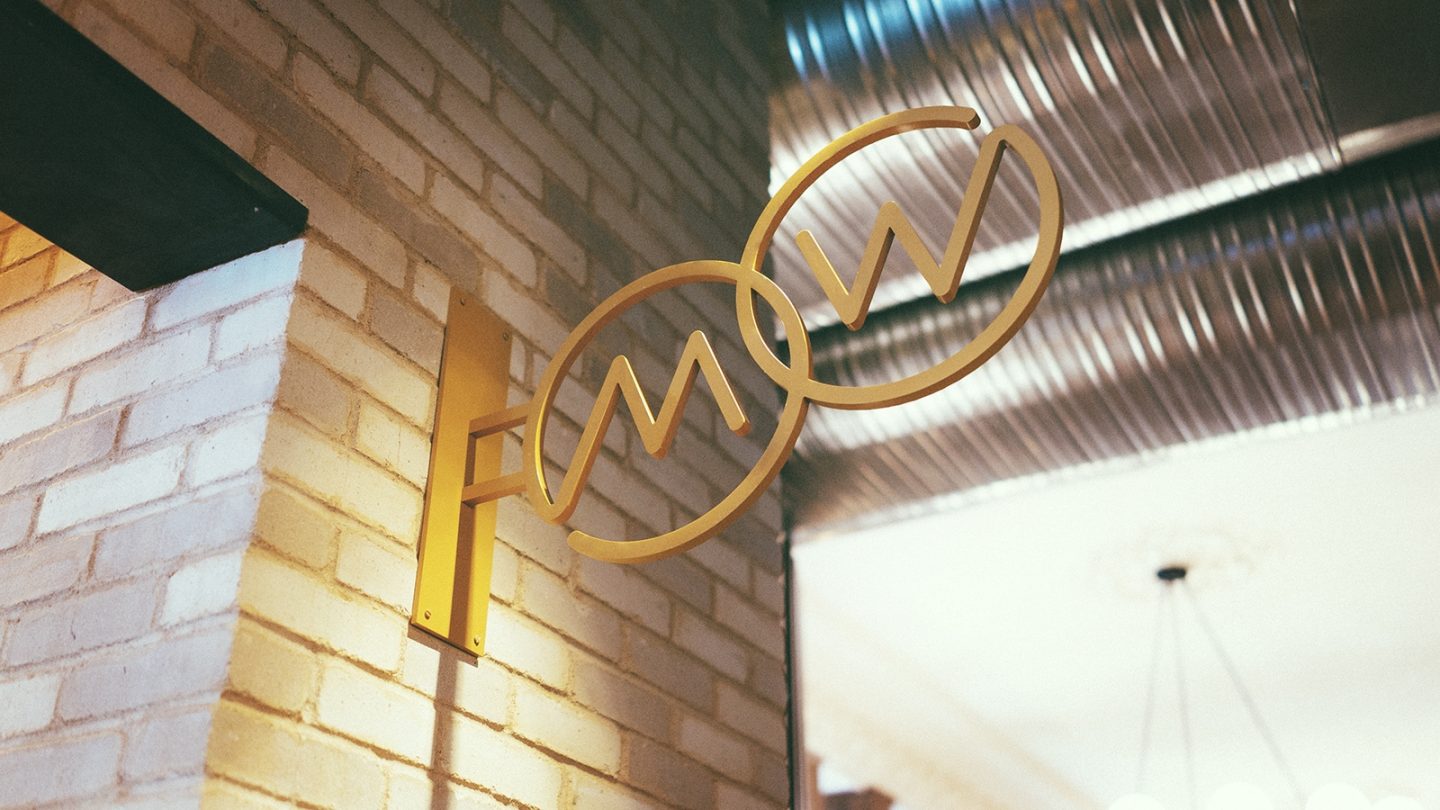 From keeping bees on the roof to cultivating herbs in the dining room to growing mushrooms in the basement, Executive Chef Chris Starkus has created an innovative program that extends beyond the menu.
To give guests a peek into his process, we created a series of coasters along with pollinator seed packets for guests to take home.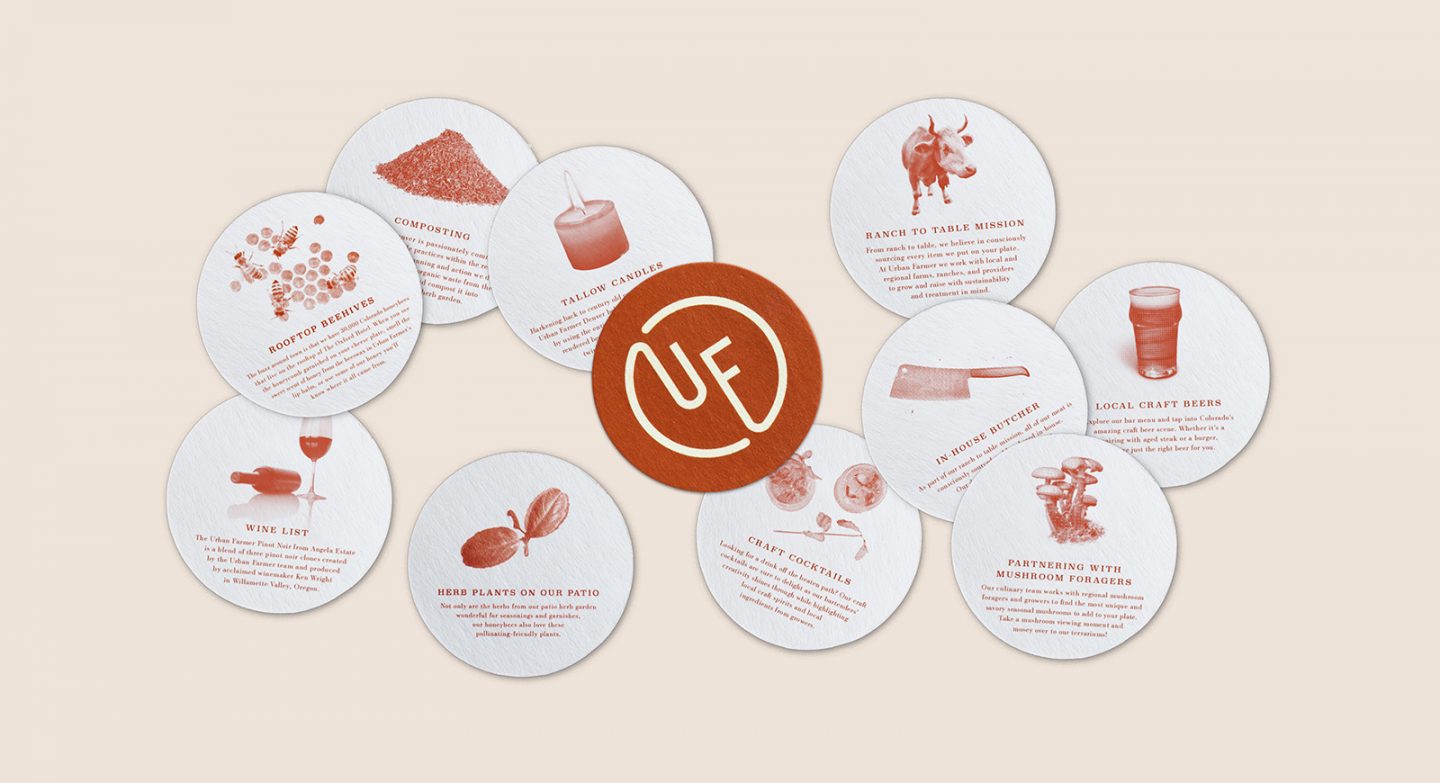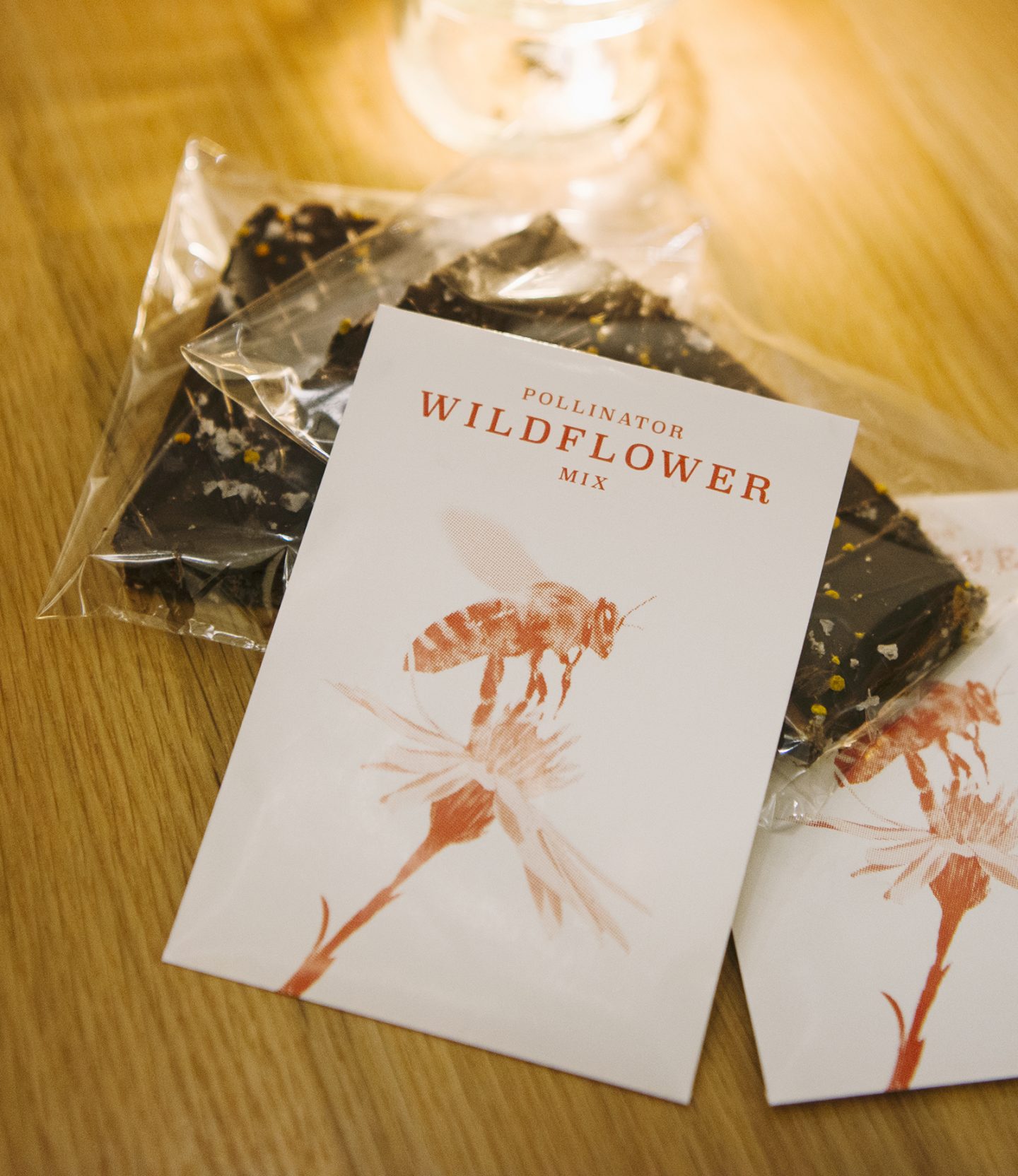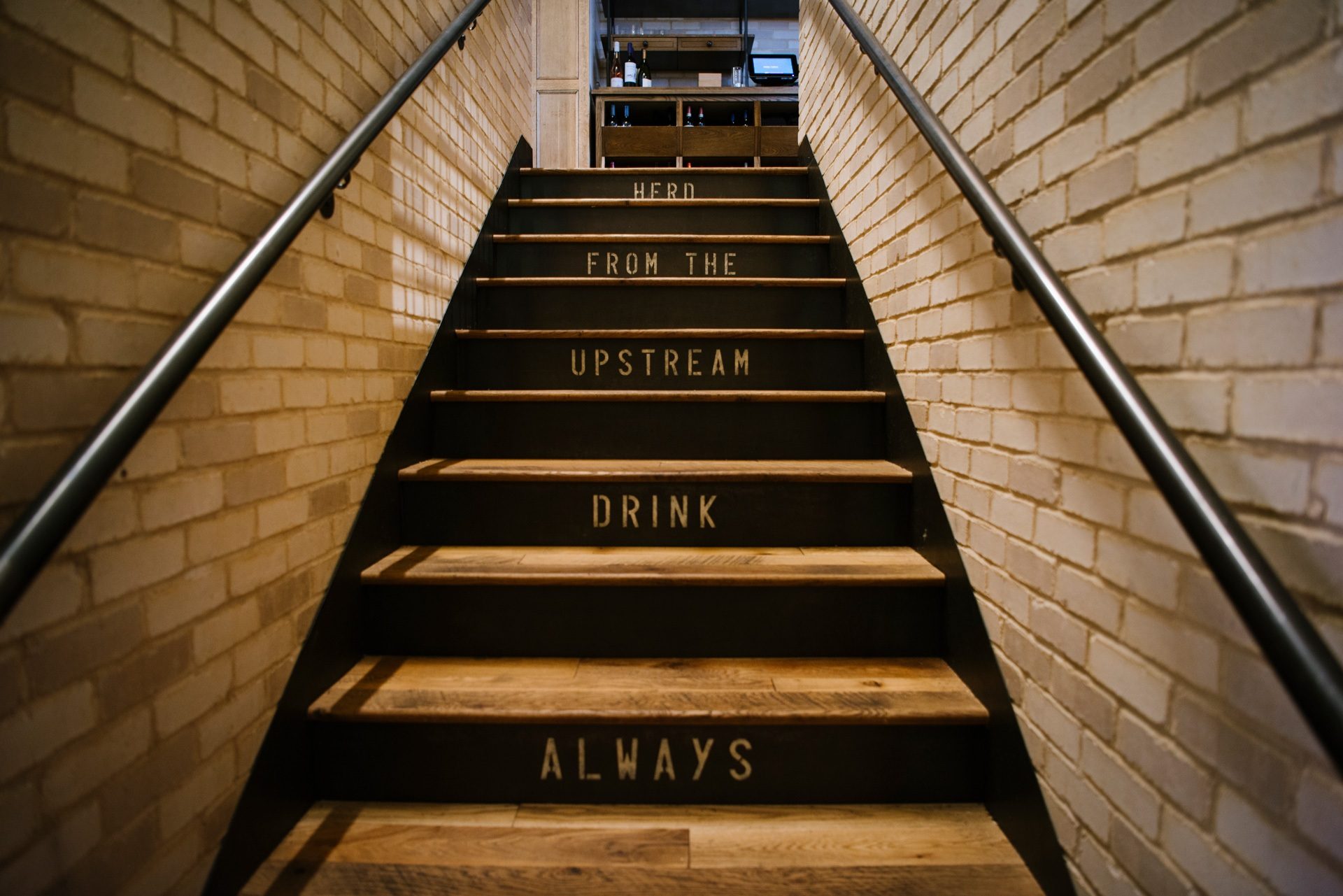 Always drink upstream from the herd. For Reservations Call 303.262.6070
Credits
Creative Direction

Marke Johnson

Art Direction

Adam Blake

Design

Marke Johnson, Adam Blake, Kyle Huninghake

Interior Design

Xan Creative

Stair Mural

Stargazer Creations

Interior Photography

See Life Photography, Dining Out Magazine, Xan Creative
Acknowledgments
Thanks to Executive Chef Chris Starkus, and special thanks to Peter Karpinski, Stephanie Ehrler, and the whole Sage Restaurant Group team. Concept developed in collaboration with Sage Restaurant Group.