Opened the day after Prohibition's repeal in 1933, The Cruise Room is Denver's oldest continuously running bar — not closing once in over eighty years. Originally modeled after the lounge aboard the Queen Mary, the bar is an Art Deco jewel bathed in red light and chrome trim.

Over the years, the visual aesthetic had drifted far from its heyday (including a particularly egregious redesign in the late seventies). The Made Shop was asked to restore the visual identity, signage, and menus. Our simple goal was to bring this storied landmark back to its former glory.
Disciplines
Branding
Signage & Wayfinding
Typography
Menus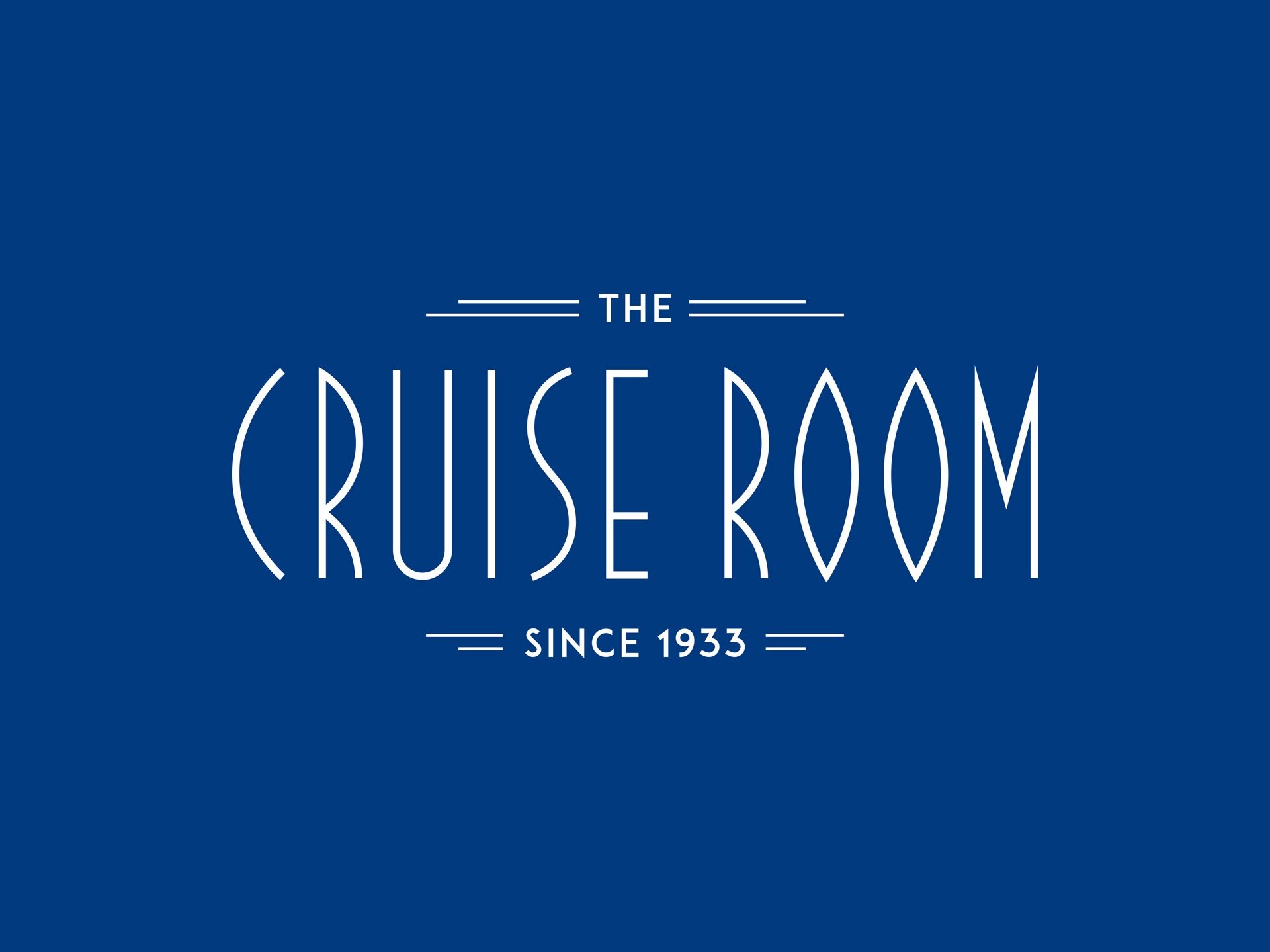 Redesigning a storied landmark demands care. Unlike a standard redesign, we approached the project as a deep restoration.

Lost to time, we found a photo of the original art deco sign. It inspired us to create a custom typeface.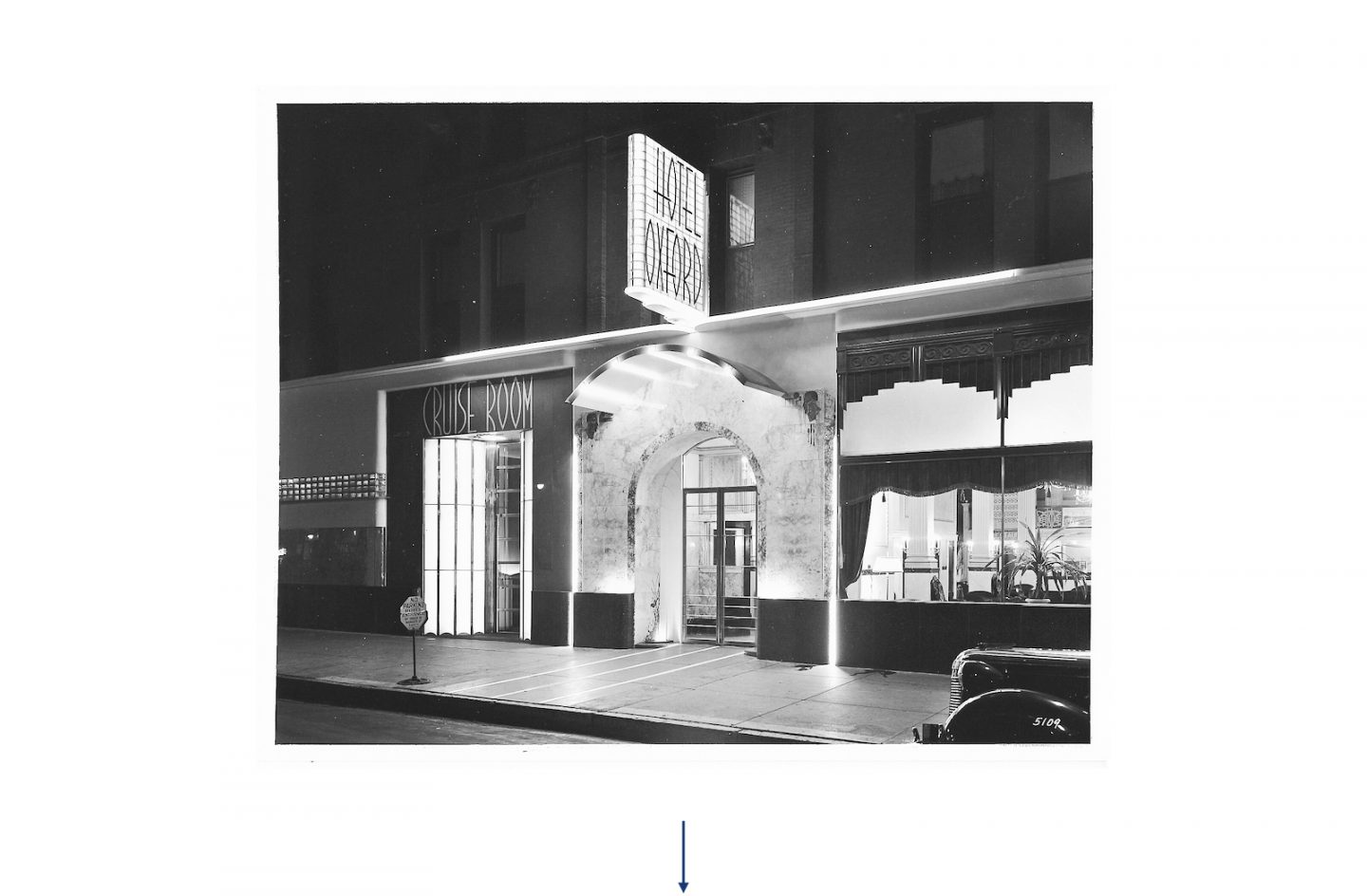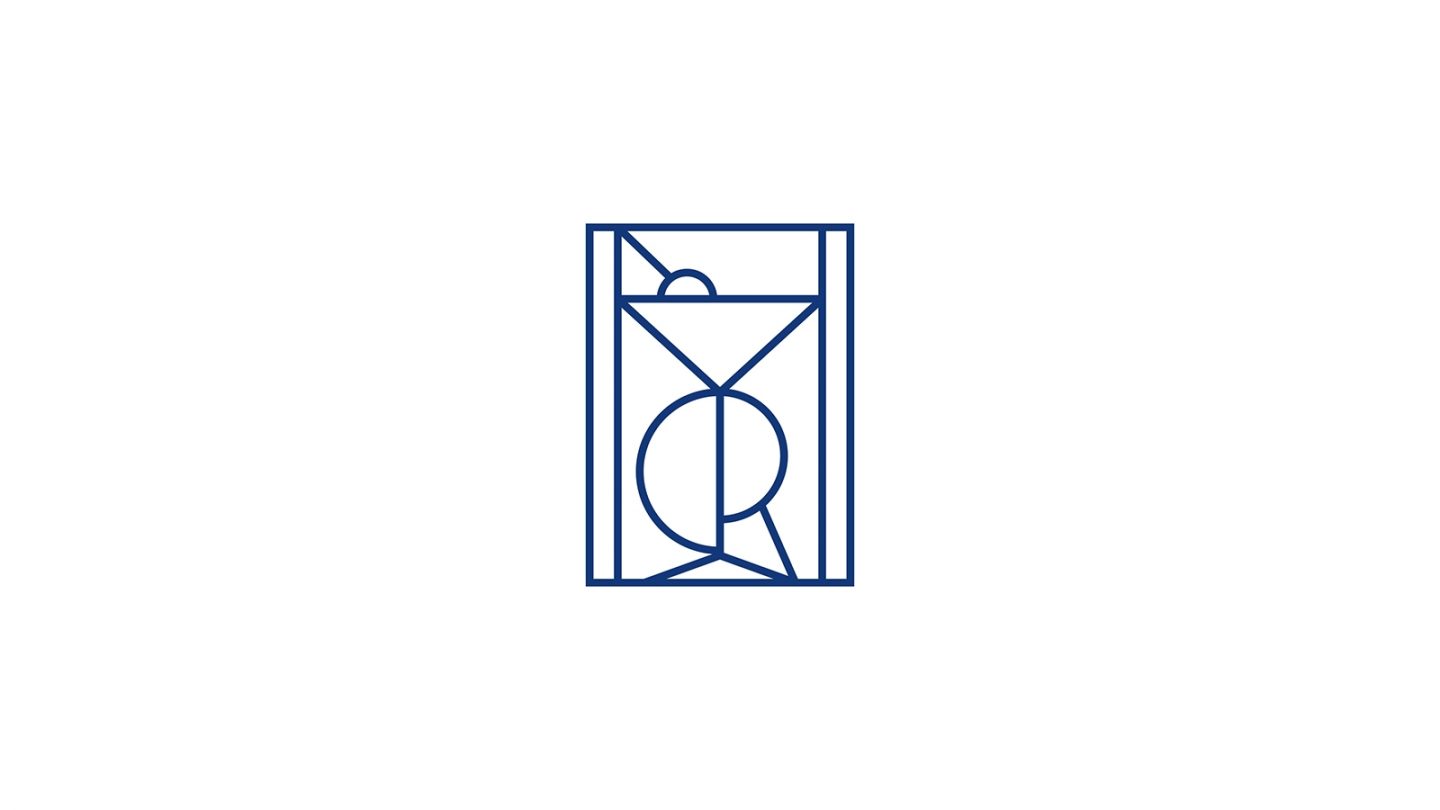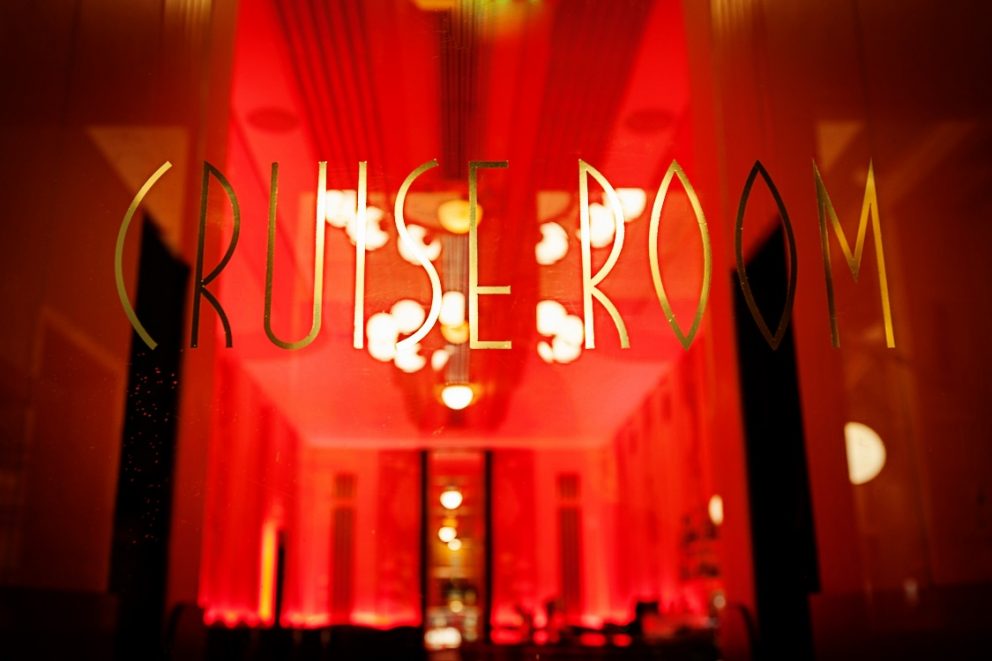 To create a show-stopping menu we designed an intricate Art Deco motif and then machine-stamped it into aluminum.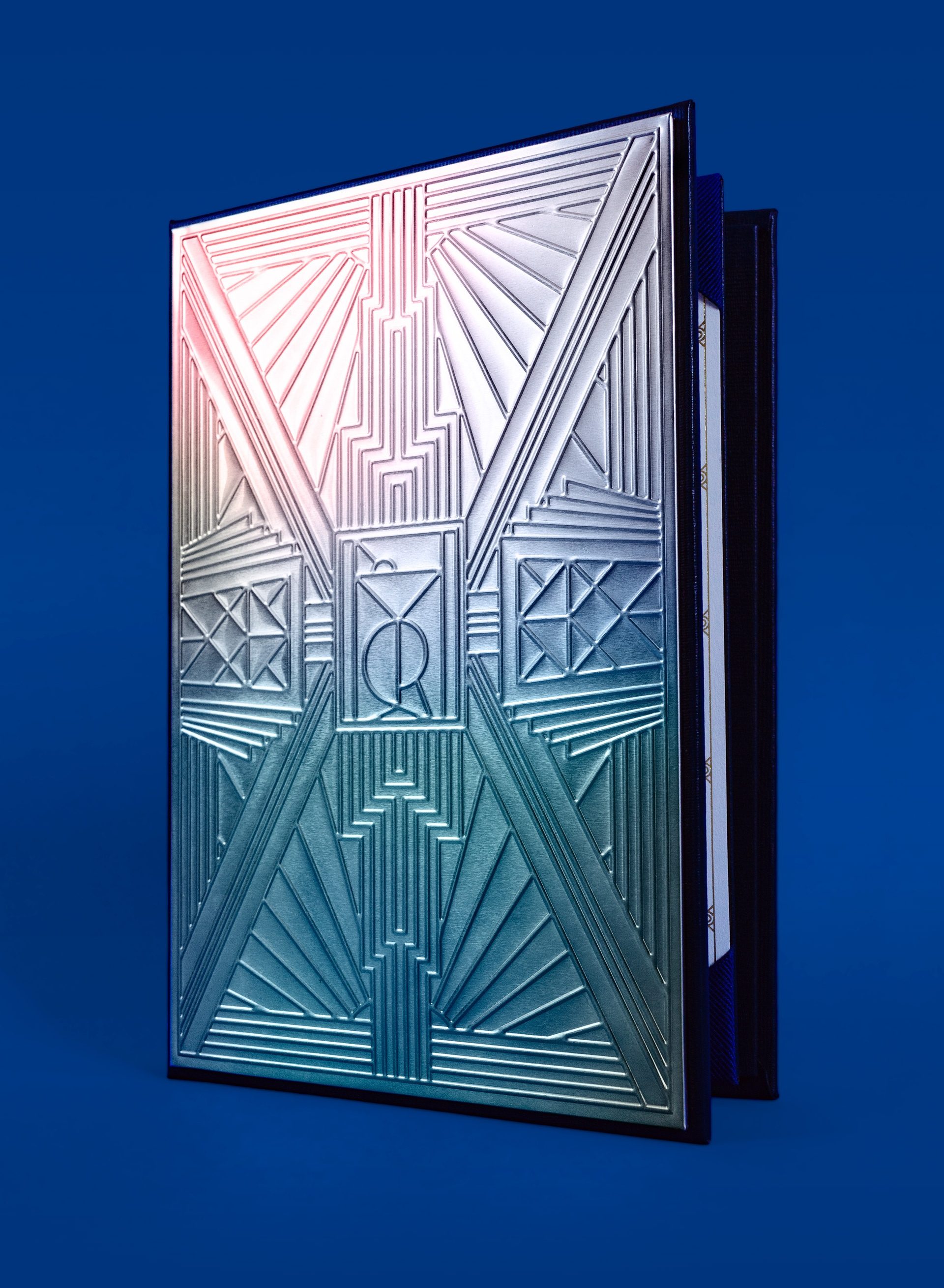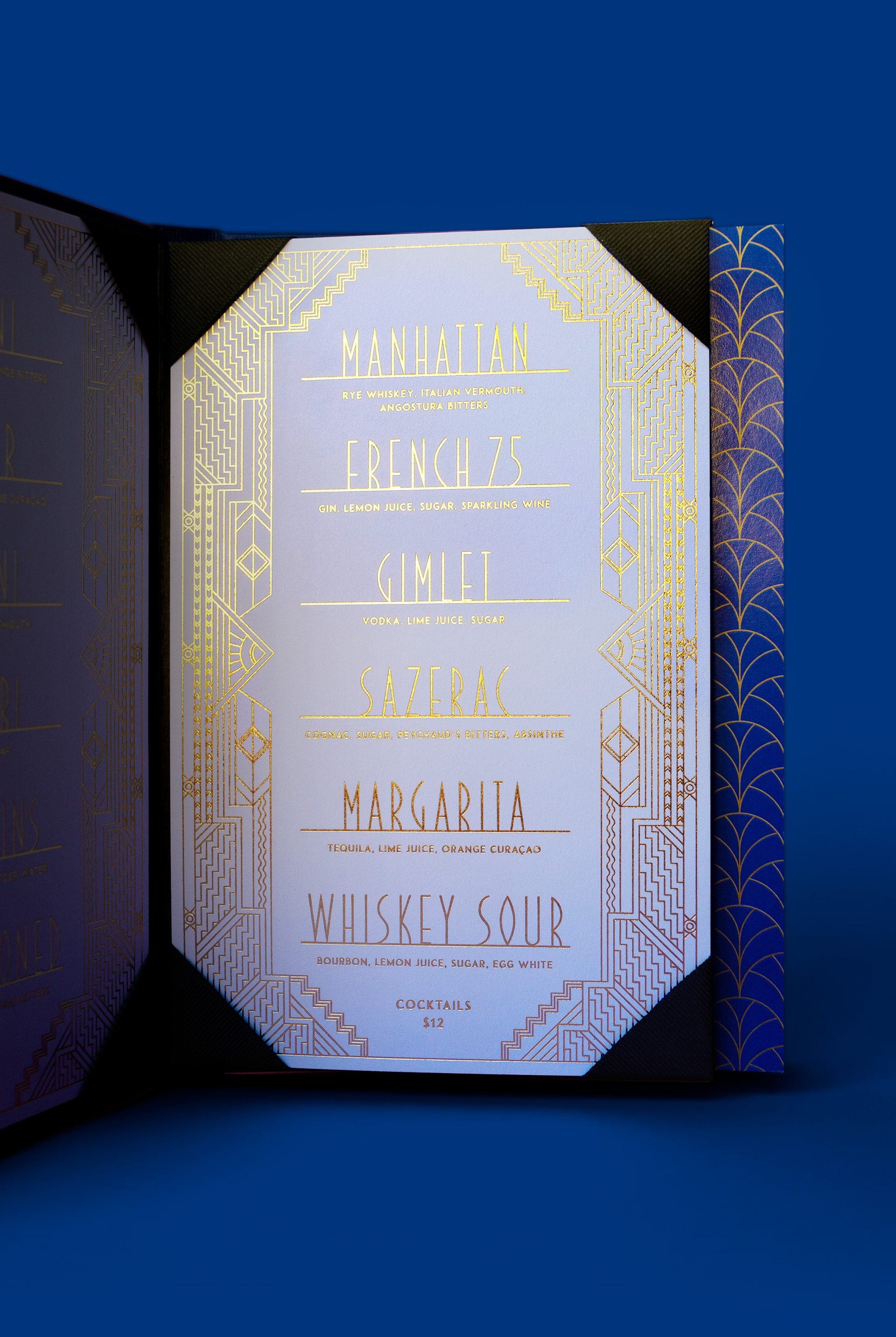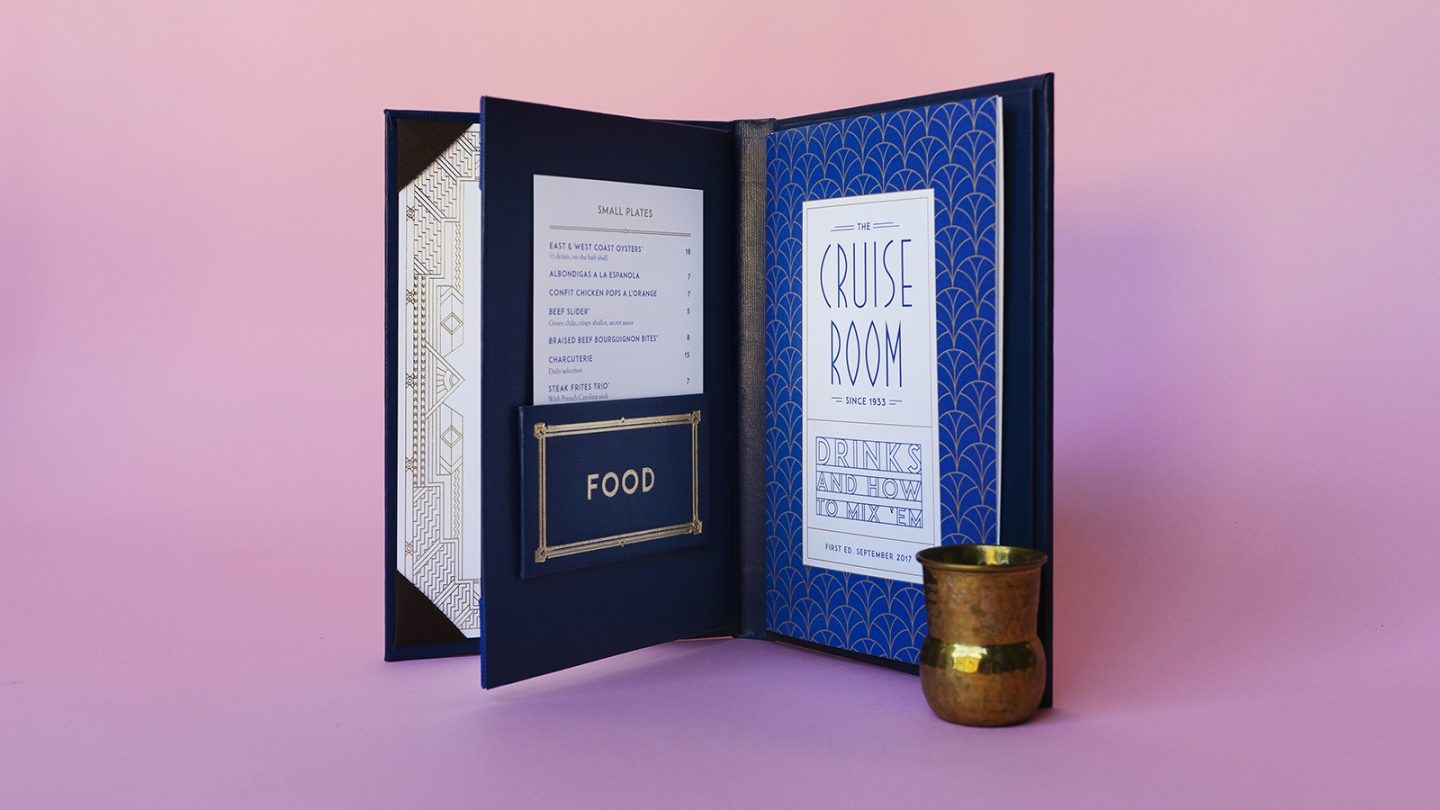 The menu has won multiple design awards; but the greatest honor is that guests keep stealing them.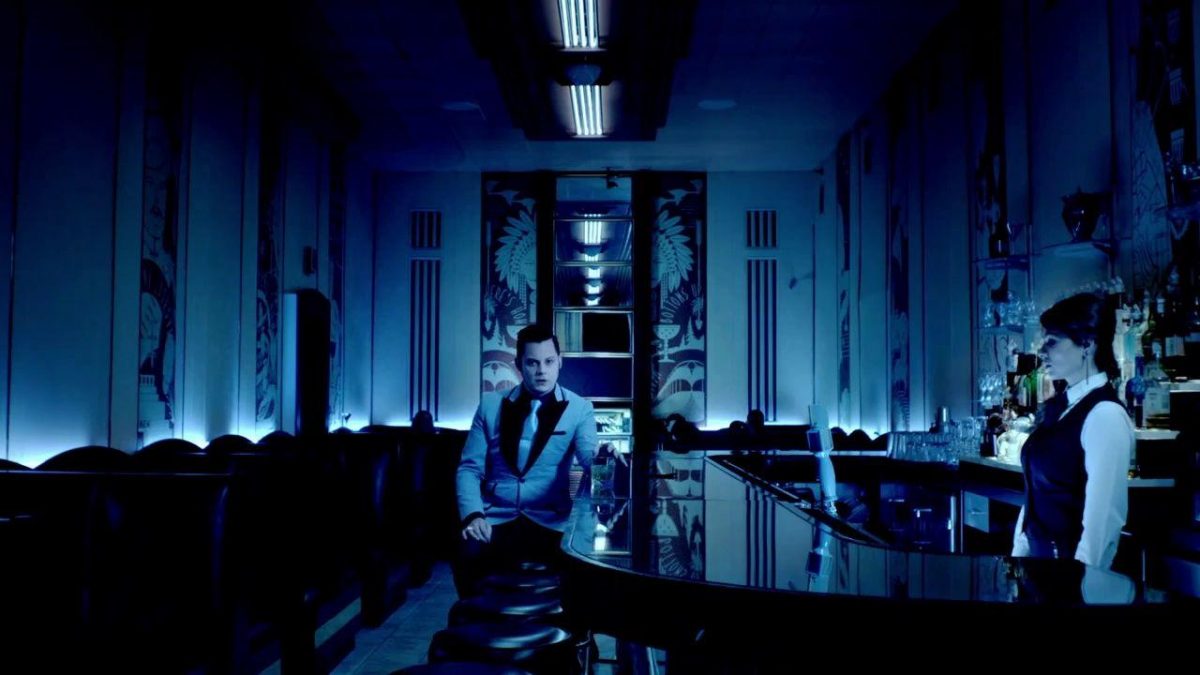 We extended the new brand restoration to the smallest details of experience.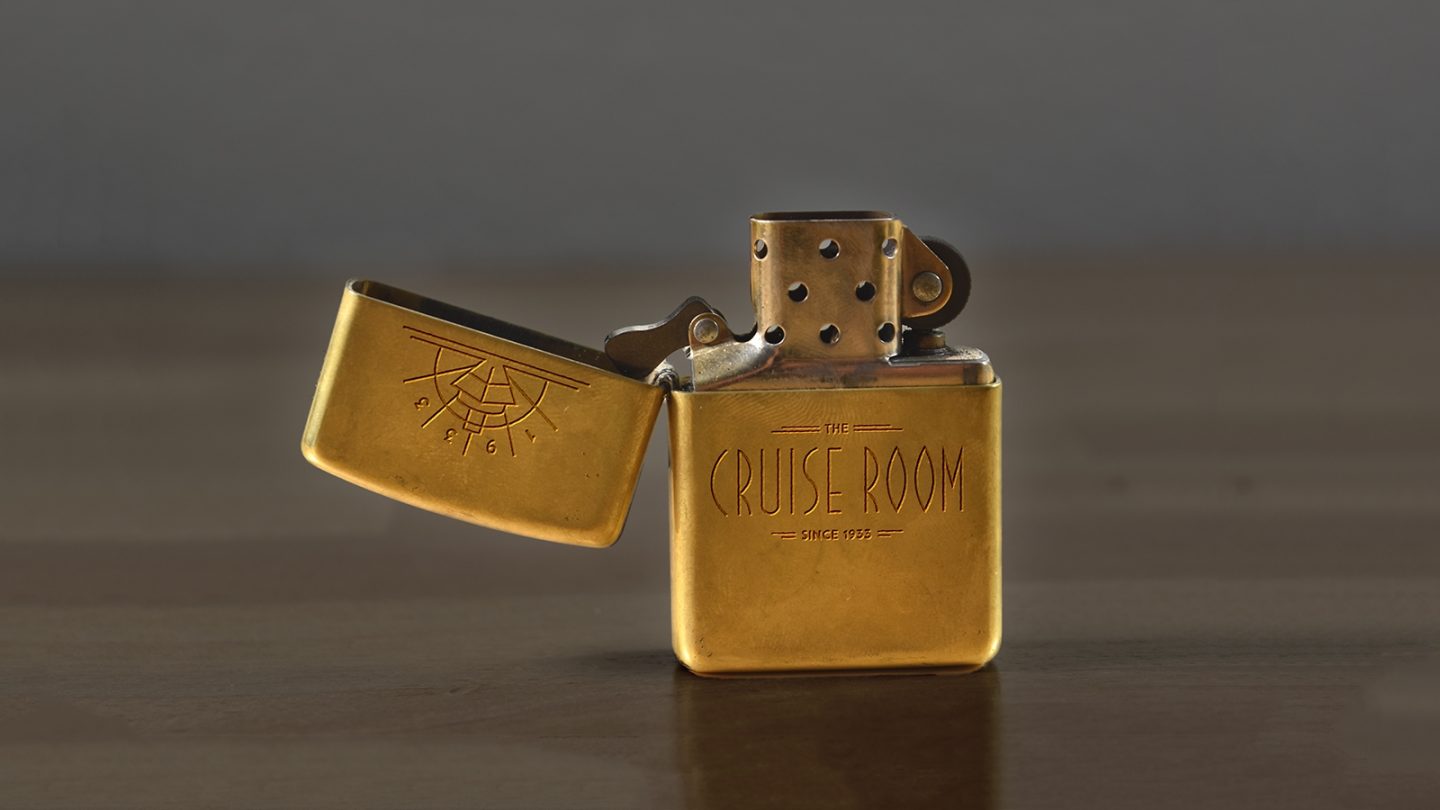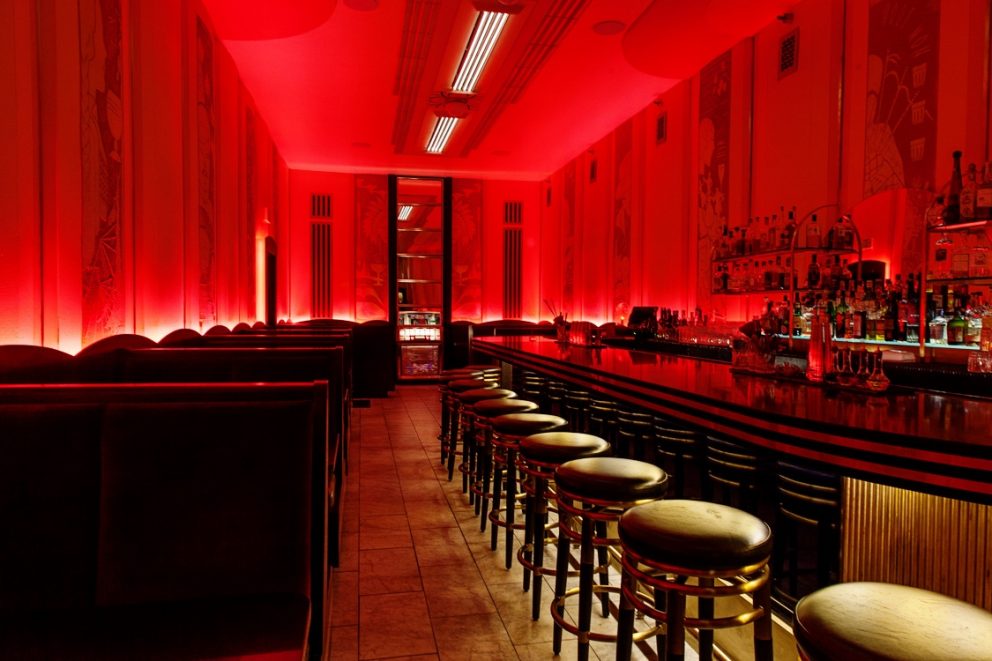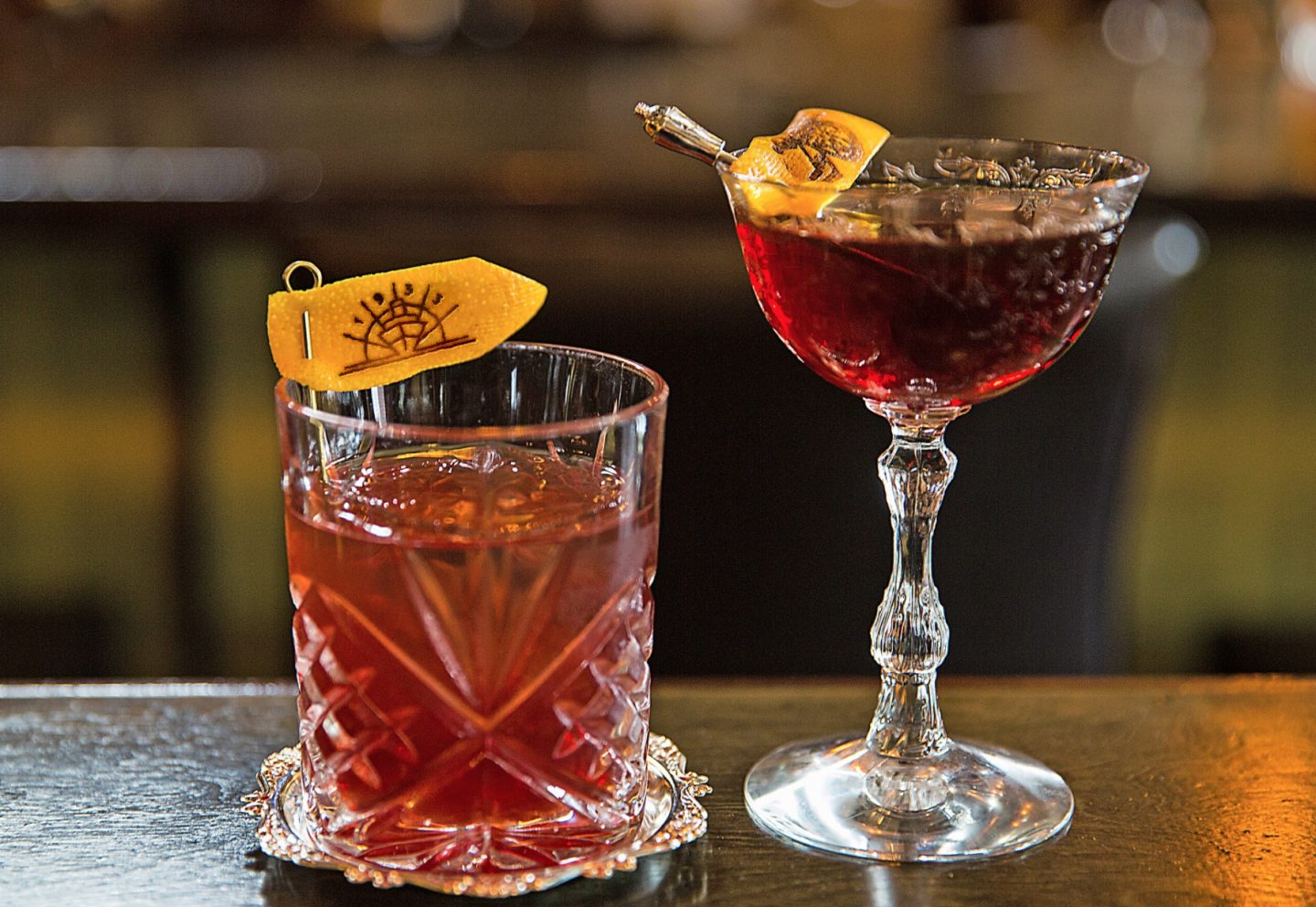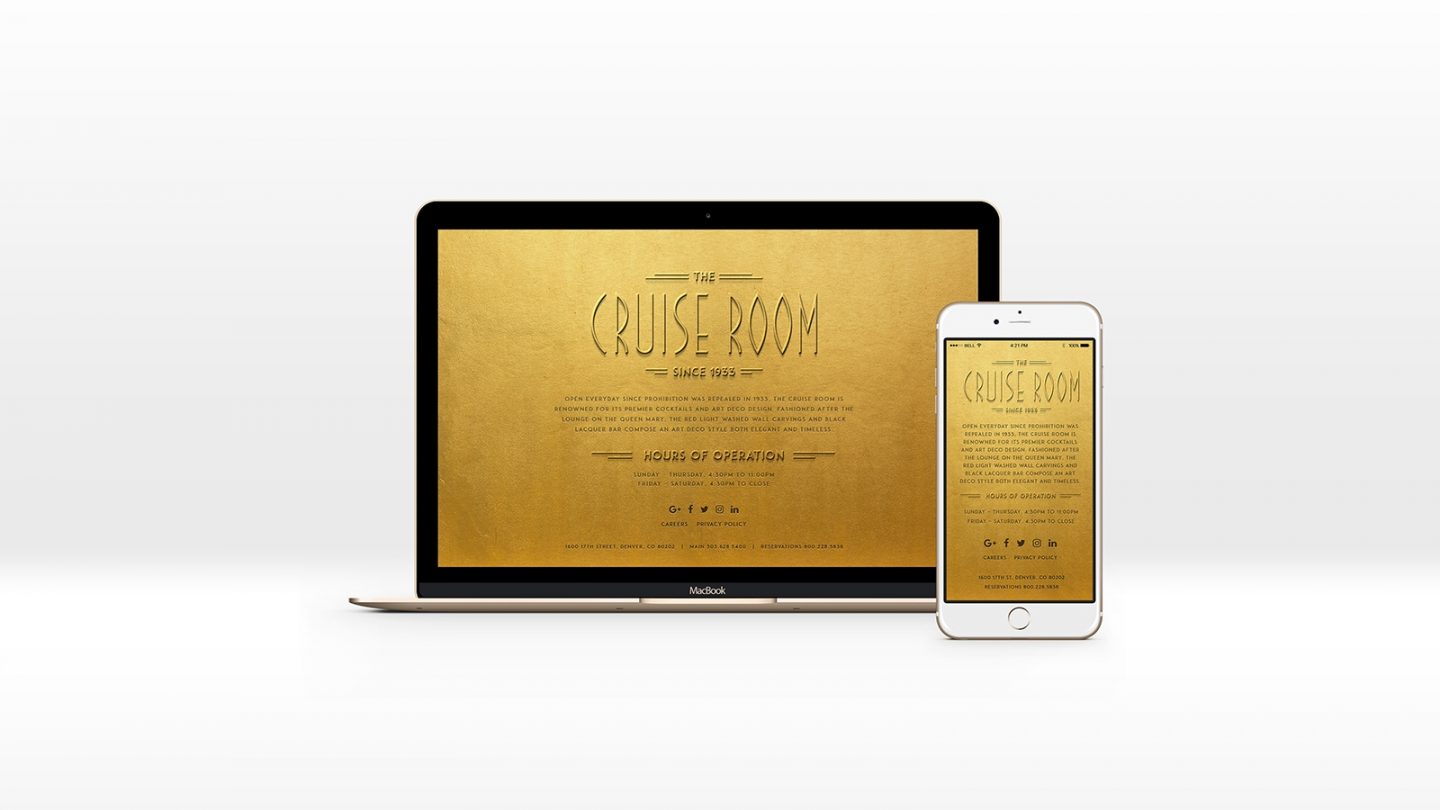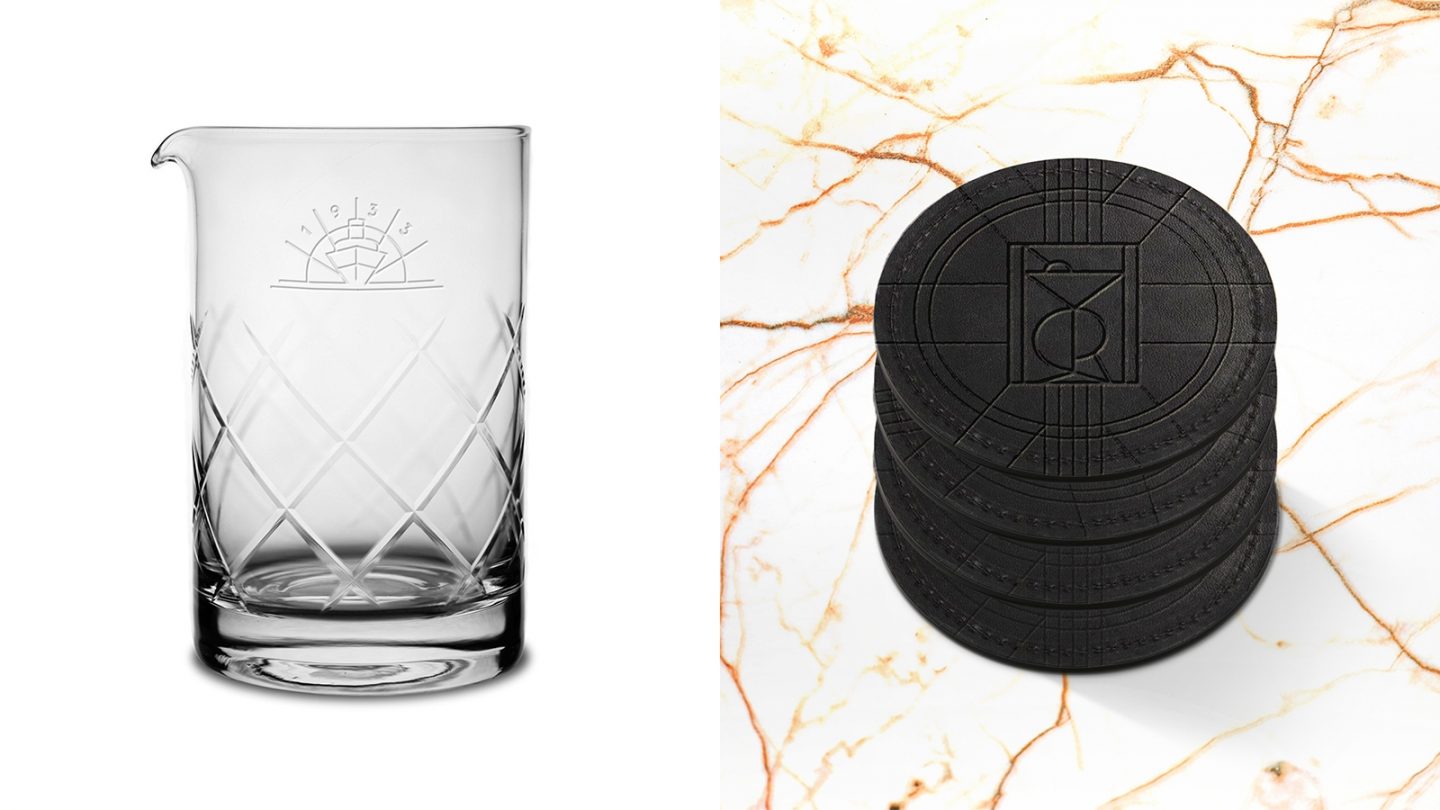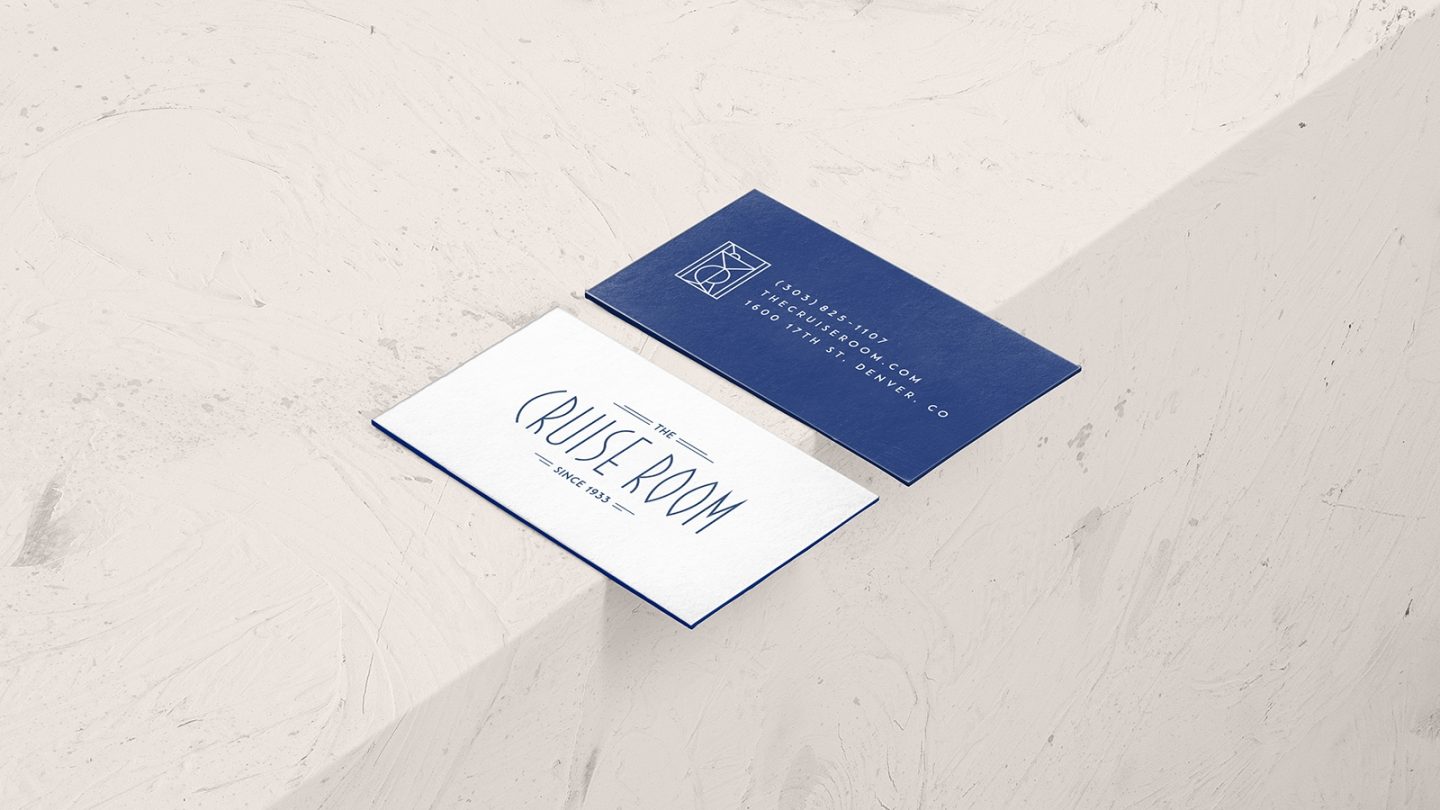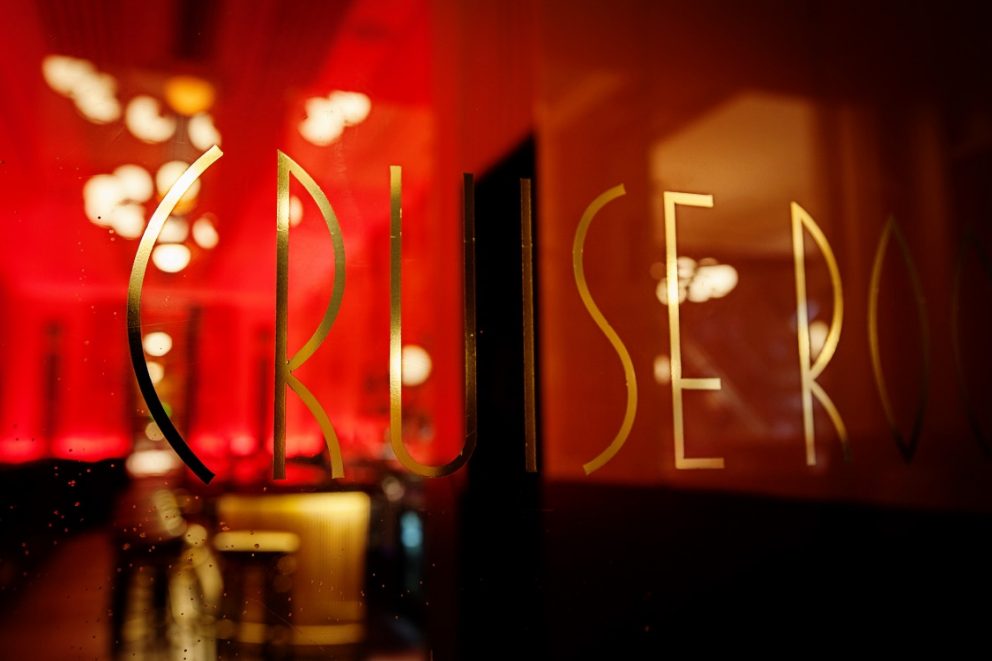 Stop in for a drink or call (303) 628-5400 to make reservations.
Credits
Creative Direction

Marke Johnson

Art Direction & Design

Adam Blake & Marke Johnson

Custom Typography

Adam Blake

Photography

Kyle Huninghake

Interior Design

Xan Creative
Acknowledgments
Special thanks to Stephanie Ehrler and the whole Sage Restaurant Group team.